Wooden Horse Steakhouse
Located in Molito Alabang, Wooden Horse Steakhouse serves high-quality US Angus beef. This popular restaurant in the South is owned by a Japanese chef and the only certified Angus beef licensed steakhouse in the Alabang/Muntinlupa.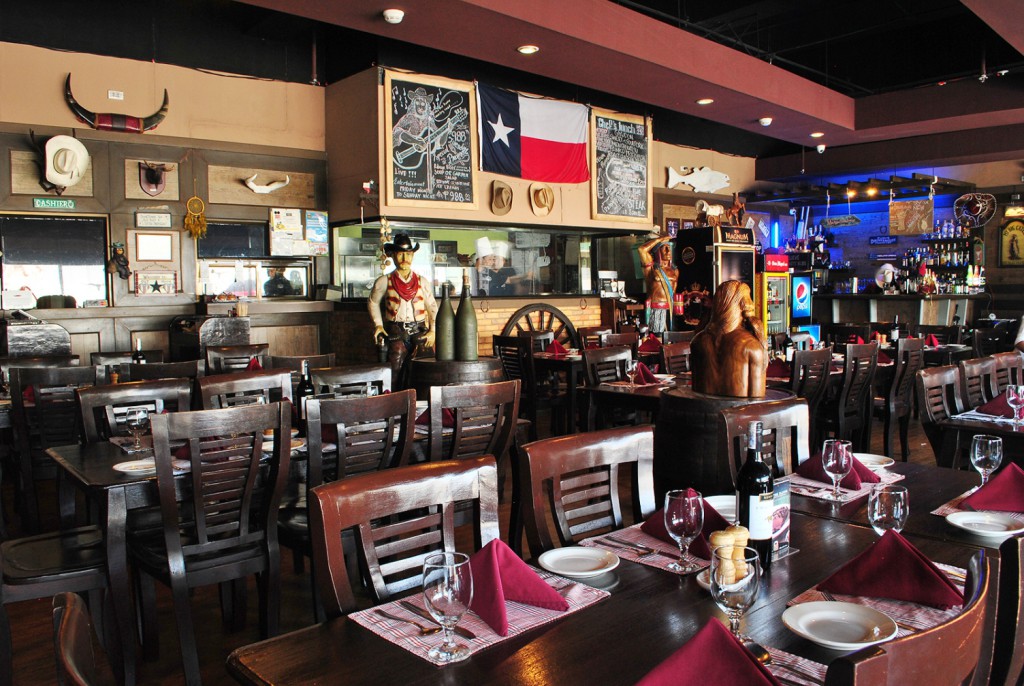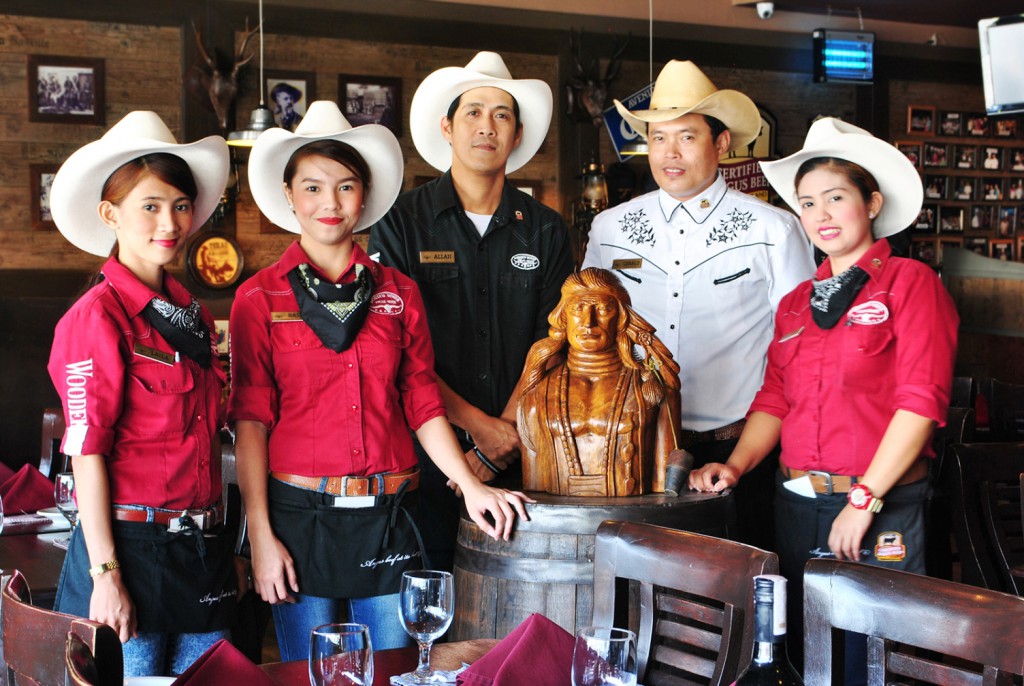 This restaurant's owner, who is also the head chef, used to be beef expert in a steakhouse in Saipan, Japan. Wooden Horse Steakhouse seasons its steak with soy sauce, which many Japanese customers like.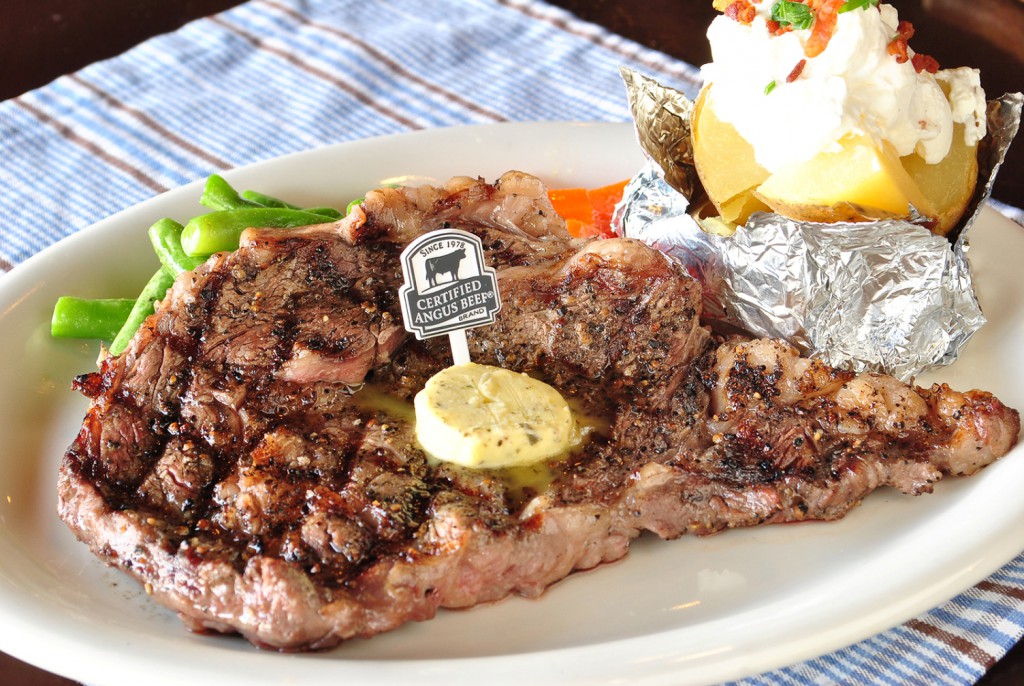 Juicy Ribeye Steak (P1,200/8 oz.)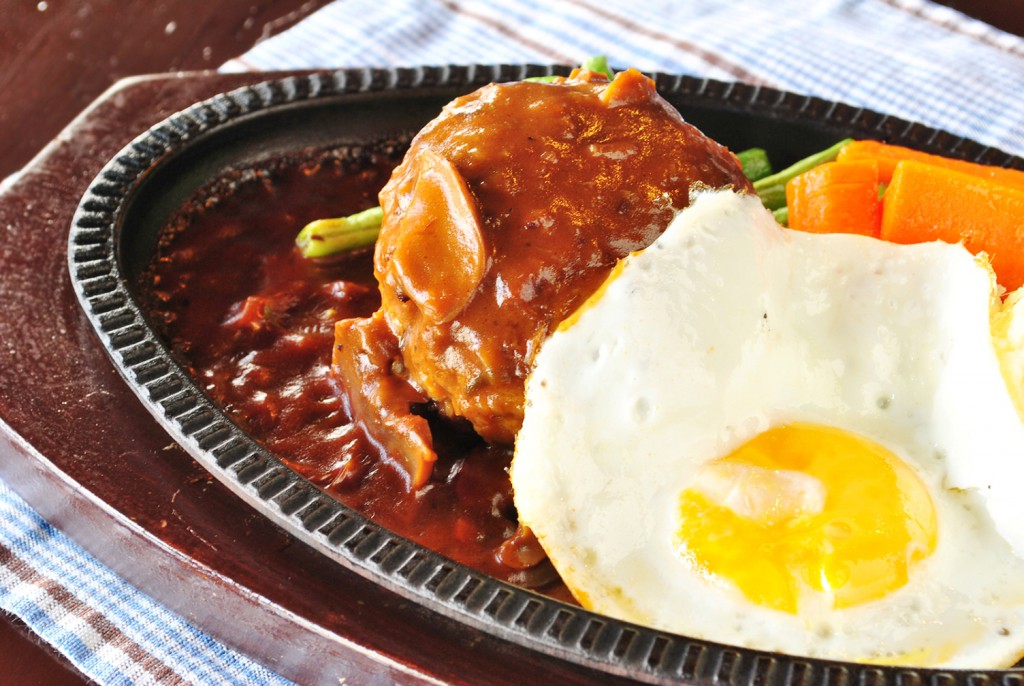 Homemade Hamburger Steak (P310/7 oz)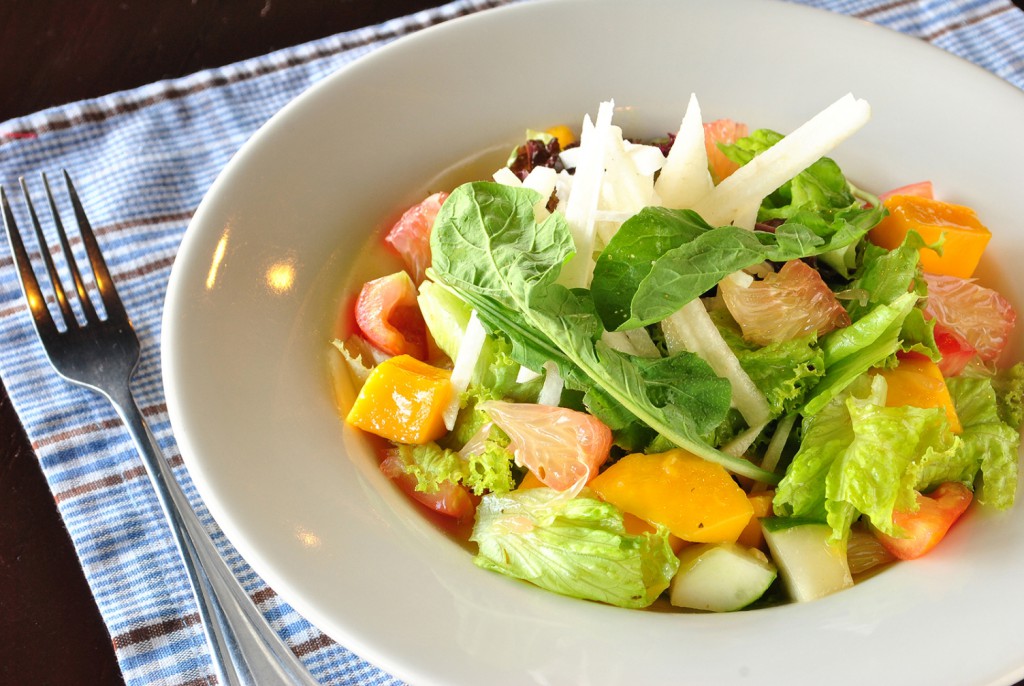 Green Pomelo Salad & Mango (P280)
From Monday to Friday, they serve lunch at about P220. On Tuesdays, get an 8 oz Ribeye steak (solo price: 1,200 pesos) for only P988 (plus 10% service charge)! This comes with a choice of soup or garden salad, a glass of wine and a scoop of ice cream.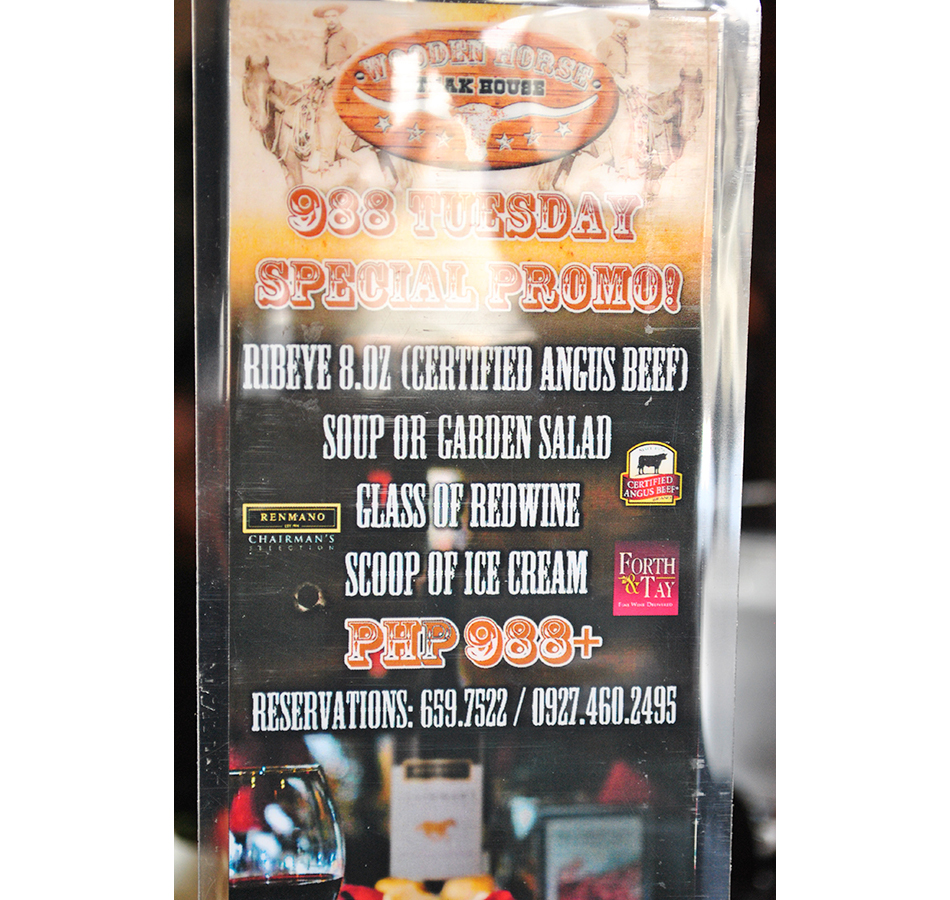 At Wooden Horse Steakhouse, you can get first-rate steaks at affordable prices!
Get 10% discount when you use your JCB card at Wooden Horse. More info here.
Wooden Horse Steakhouse
Address: Molito Commercial Complex, G / F Unit 2 & 3, Madrigal Ave.corner Alabang Zapote Rd.Muntinlupa
Telephone Number: (02) 659 7522
Store hours:
11:00 am to 2:00 pm / 6:00 pm to 10:00 pm (Monday-Thursday);
11:00 am to 2:00 pm / 5:00 pm to 10:00 pm (Friday);
11:00 am to 3:00 pm / 5:00 pm to 10:00 pm (Saturday-Sunday)