Brothers Burger in Alabang: Hefty and delicious charcoal grilled burgers
There is no doubt that burgers are one of the greatest creation of mankind or perhaps anything that is stuck in between two pieces of bread. At Brothers Burger, they offer different varieties of scrumptious burgers.
From three patties smothered in their signature sauces, added with bacon. Just thinking about burgers makes our mouth water, Brothers Burger is one of the many popular food chains the country serving mouth watering and hefty burgers.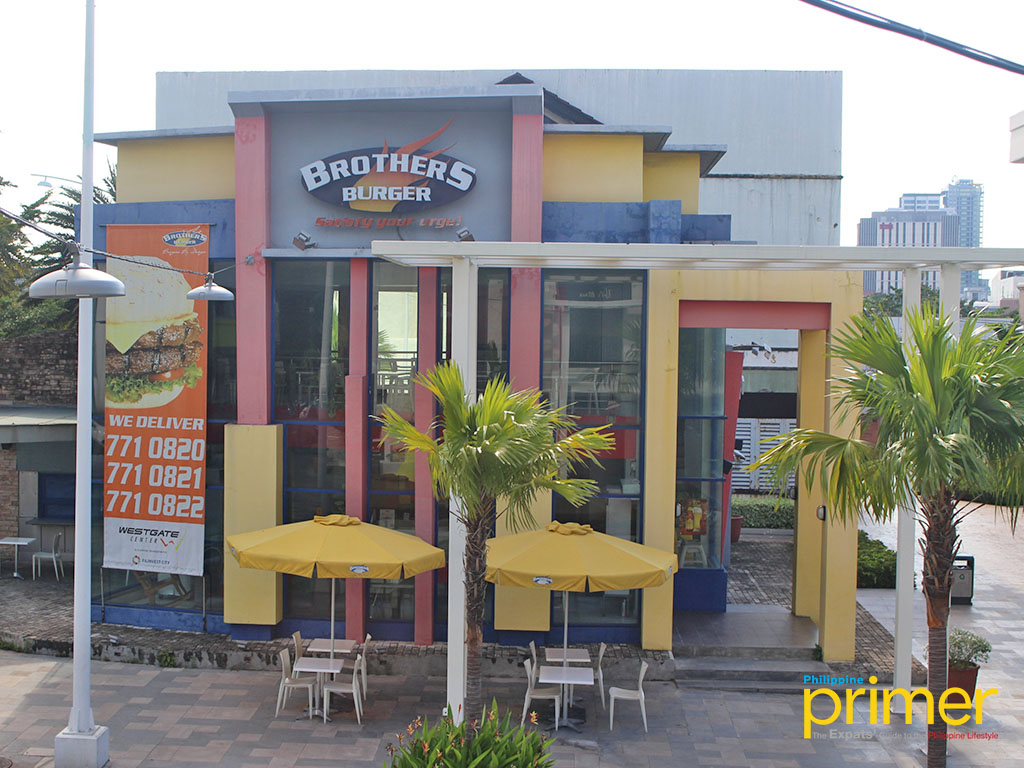 One of their branches is in Westgate Center, Alabang, Muntinlupa City. During our visit, they revealed that they will be renovating their branch and will be adding more spark to the place. Aside from burgers, they also started serving wings, while also serving fries, hot dogs, quesadillas, and fish and chips.
Brothers Burger isn't your typical burger and sandwiches place — they also serve breakfast all day long. You can eat your favorites such as tapa, longganisa and all-American breakfast meals.
The true star of this fast food chain is their gourmet burgers and sandwiches. Expect no less than the best 100% beef charcoal grilled burgers from them.
The Boss Burger is something you shouldn't miss when visiting any of their branches. It's three patties smothered with cheese, bacon, lettuce, tomatoes, and lots of love topped with their oat bun. We suggest you use your hands and get down and dirty with this burger. Release the inner primitive animal in you and prepare for a big bite.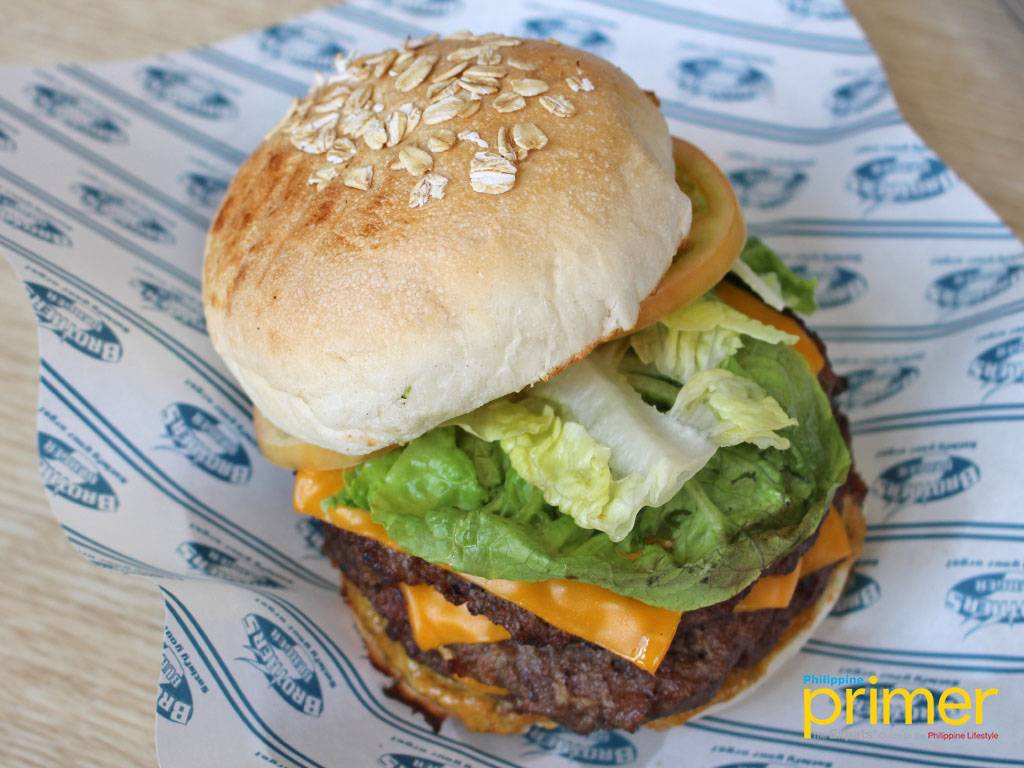 The Boss Burger, 1 lb (Php 350)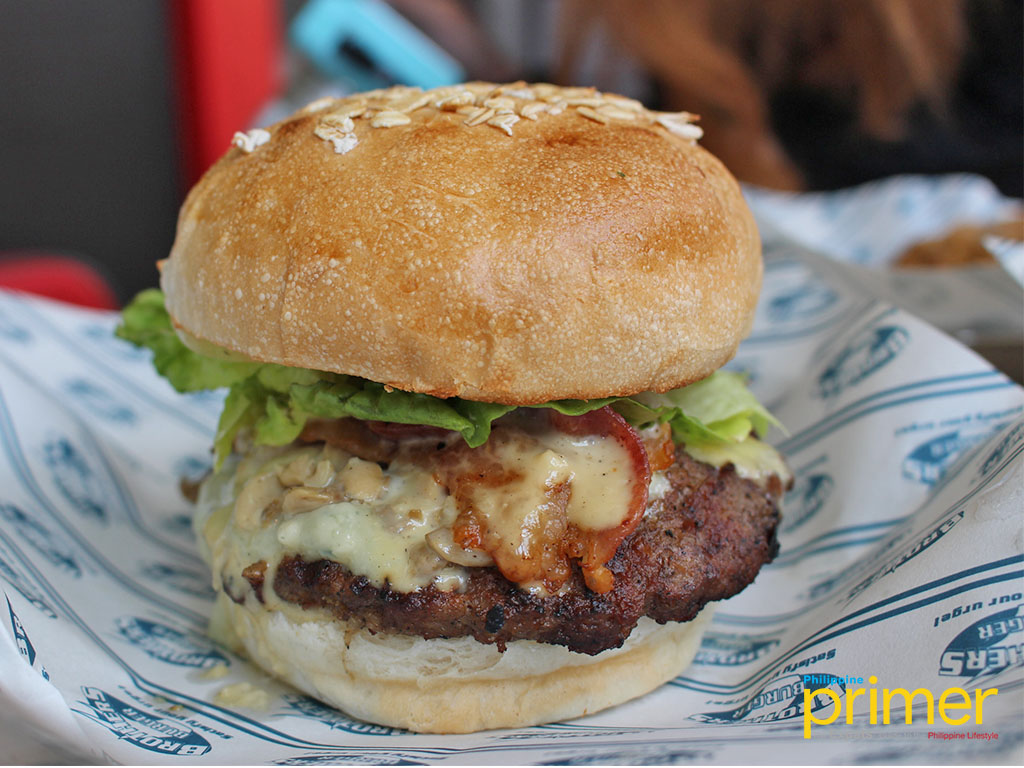 Blues Brothers Burger (Php 253)
If you're a cheese fan, try their Blue Brothers Burger: a mix of cheese, blue cheese mostly. A creamy and savory flavor at each bite. Every serving is generous that you can even share a burger with a friend.
If you're not into burgers, there is still a different reason to visit them: wings. They currently released three flavors of wings: Buffalo, Garlic Parmesan, BBQ Jalapeno, and Soy Garlic. Each differs in spice and heat, some also come in dips to balance the flavors.
Want to do something a bit different with their burgers? No problem! They let you create your own burger complete with different sauces and toppings that you would like to add on your burgers or dish. A lot of customers have also been raving about their discounts during their anniversaries. Sometimes they offer discounts and buy one take one offers that leave their fans gushing every year.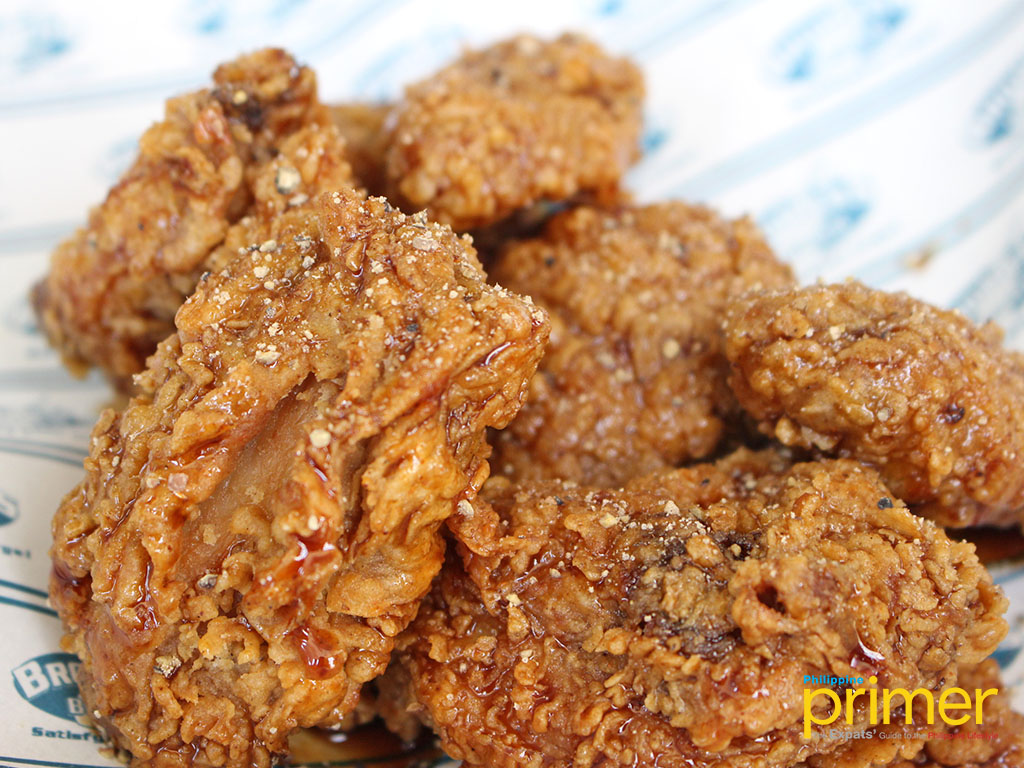 Soy and Pepper Wings (Php 195)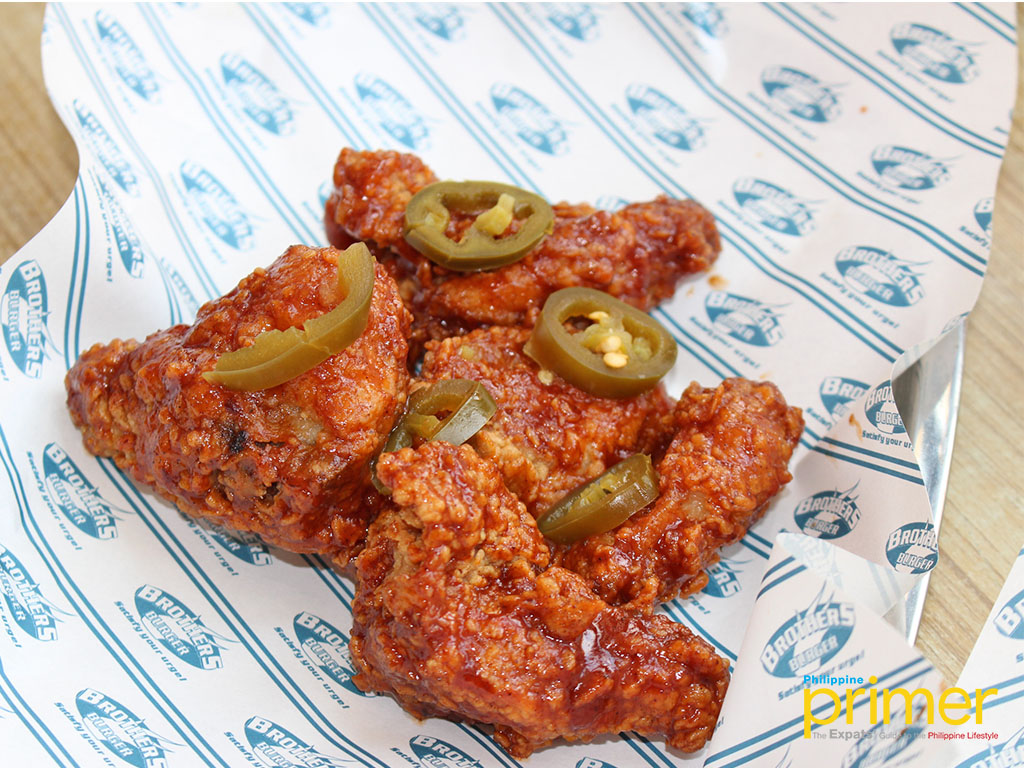 BBQ Jalapeno Wings (Php 195)
Brothers Burger is a true winner as they've started out with a single burger outlet. Later on, they branched out and grown a nationwide franchise that has gotten a lot of attention. Just like their saying, "Satisfy the urge!", Brother's Burger will definitely will.
Visit them at the branch in Alabang at Westgate Center, Alabang Muntinlupa, you can also visit them in their other branches nationwide. You may reach them through their official Facebook page, @officialbrothersburger.

Westgate Center, Alabang, Muntinlupa