Tsukumo Ramen
If you're looking for a ramen place to satisfy your ramen cravings, we know a place called Tsukumo Ramen that you should definitely try!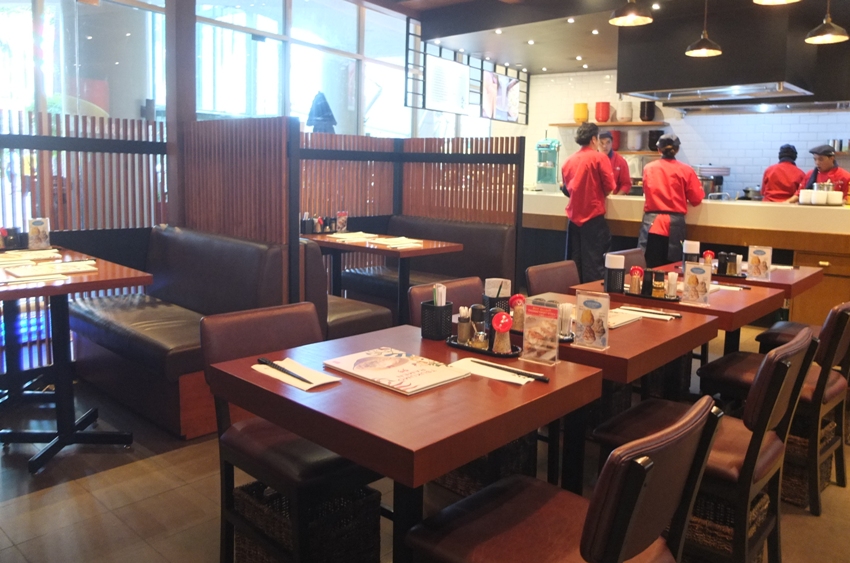 Tsukumo Ramen is a place that serves authentic Japanese ramen. What makes it stand out among other ramen places in Manila is that it uses Tokyo noodles which will make you feel like you're in Tokyo as you indulge on your ramen. According to their head chef, the noodle they use for their ramen differs in appearance and flavor compared to noodles used in other ramen restaurants.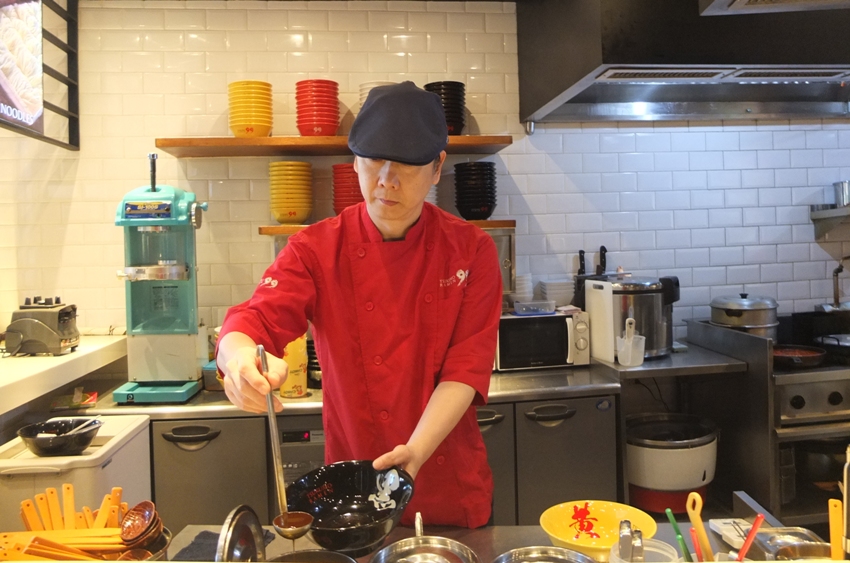 RAMEN CHEF. Tsukumo Ramen's head chef carefully prepares the ramen they will serve their customers.
What makes this restaurant special is their Cheese Ramen. This flavorful ramen on a pork-based soup is considered to be their bestseller, as they are just one of the few ramen places in Manila that offers such dish. The place is being frequented by many expats which is a testament to a great food experience that you will get once you try their ramen.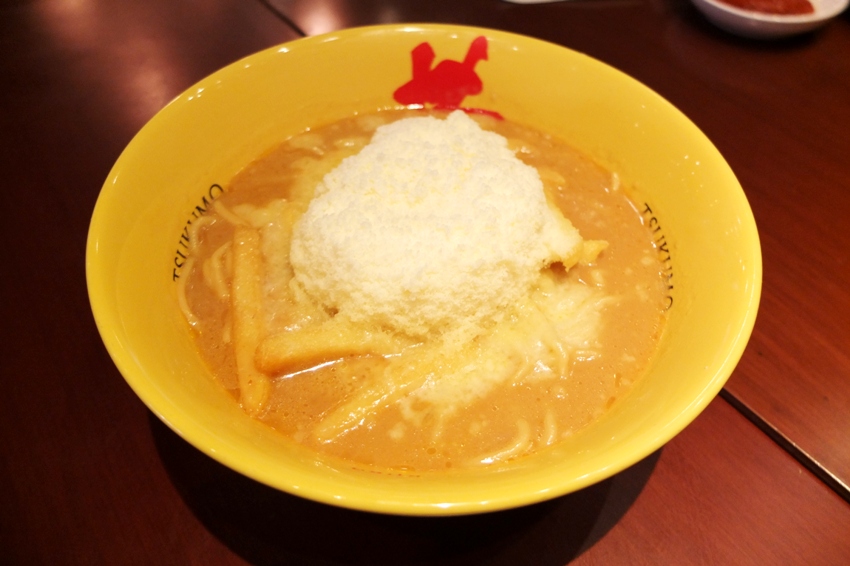 MARUKYU CHEESE RAMEN. Try this rare ramen delight composed of miso with pork based soup combined with cheese and French fries for a satisfying dish, priced at P420, and P250 for solo.
Another bestselling ramen that they have is the Shoyo Tonkotsu ramen, which is a pork ramen blended with their originally made soy sauce.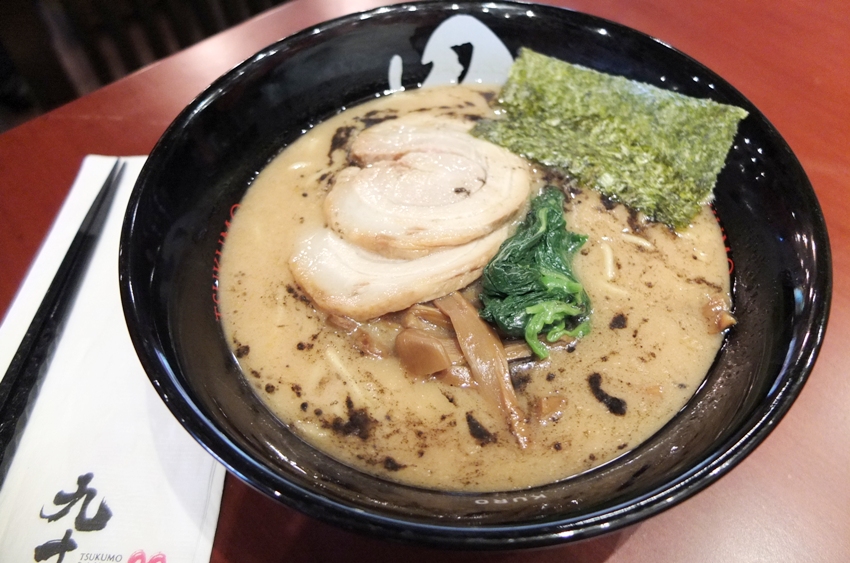 SHOYU TONKOTSU RAMEN. Try this pork ramen blended with original soy sauce added with sesame paste for a savory delight, priced at P375.
Aside from ramen, they offer steam-fried gyoza that tastes flavorful by its meaty filling.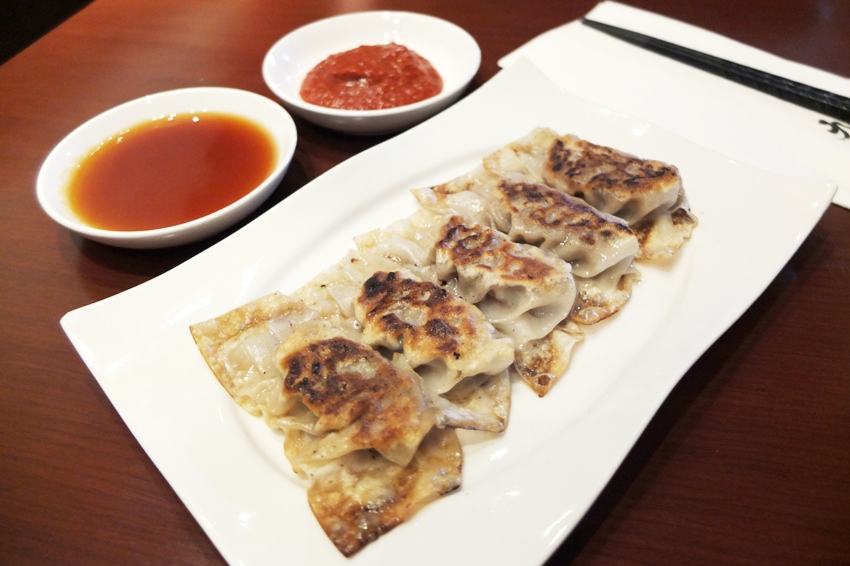 TSUKUMO CRISPY DUMPLING. Try their crisp Japanese dumpling filled with three types of minced meat and vegetables wrapped in dumpling skin, priced at P180.
For dessert, Tsukumo Ramen serves Kakigori (shaved ice) for sweet-toothed customers.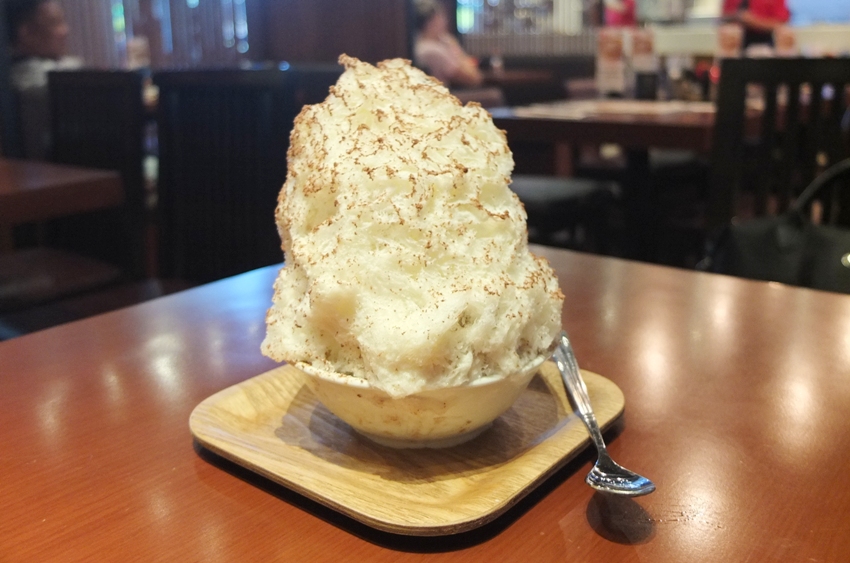 KAKIGORI. Try this delectable shaved ice dessert after your ramen, which is available in homemade mango, Houji-cha, and Tiramisu flavors for P200 only.
Tsukumo Ramen is the place you should go to when you just want to enjoy your bowl of ramen in a cozy restaurant. With their interiors, you will feel that you are in Japan as you indulge on the various dishes they serve.
Satisfy your ramen cravings and see what their ramen tastes like!
Get 10% discount when you use your JCB card at Tsukumo Ramen branches. More info here.
G/F Robinsons Place Manila, Pedro Gil cor. Adriatico Sts., Ermita, Metro Manila
02-554-1415
10:00 am to 12:00 mn