The Eatles
Dine at this new star in the heart of Manila!
Located at the corner of P. Noval and Dapitan streets, The Eatles is your British take on the American diner — from the friendly and welcoming ambiance to the superb food carefully prepared and served.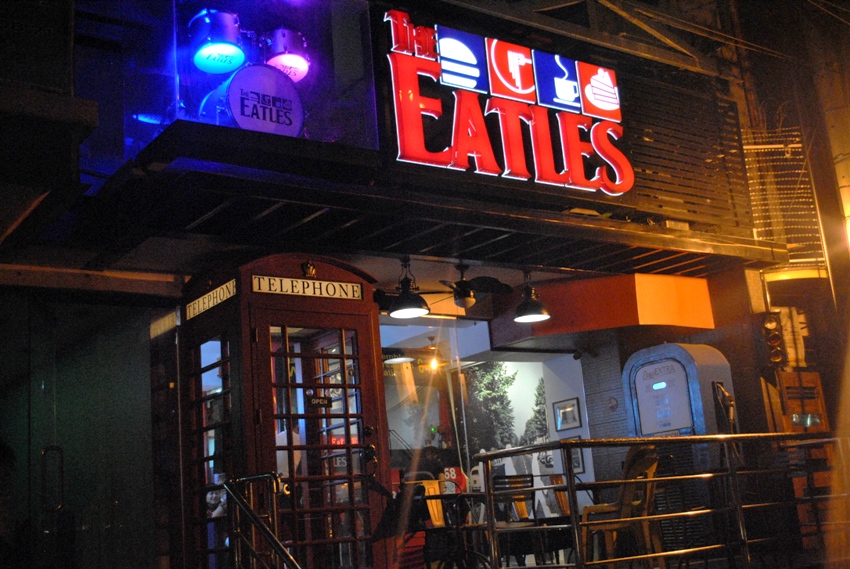 DIFFERENT INSIDE OUT. With flashing lights and a drum set right beside their name signage, this diner is pretty hard to miss!
The moment you enter their doors that doubles as a telephone booth (yes, a real one!), you'd feel like you're in a different world. The British memorabilia on display paired with songs from UK's pop legend, The Beatles, make it seem like diners have been transported not only to a different country but to a different time as well.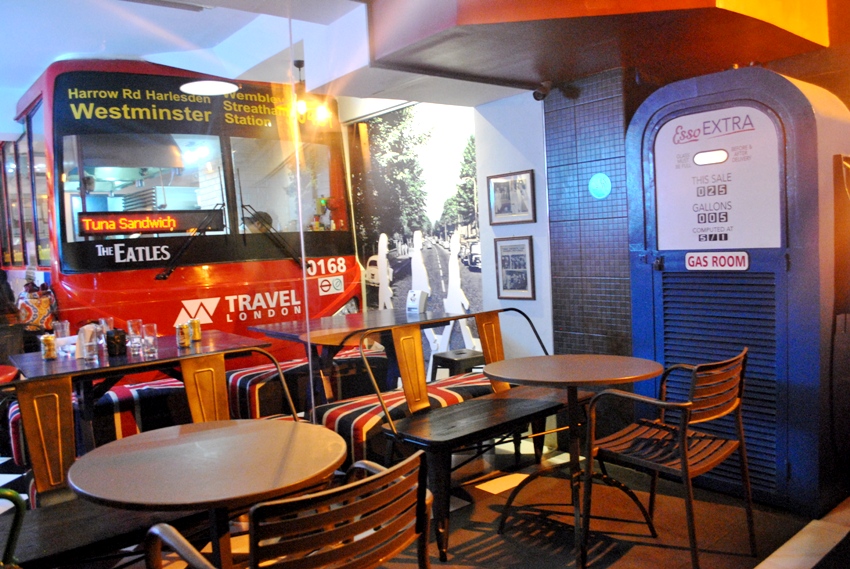 DINERS ENJOYING the whole Eatles experience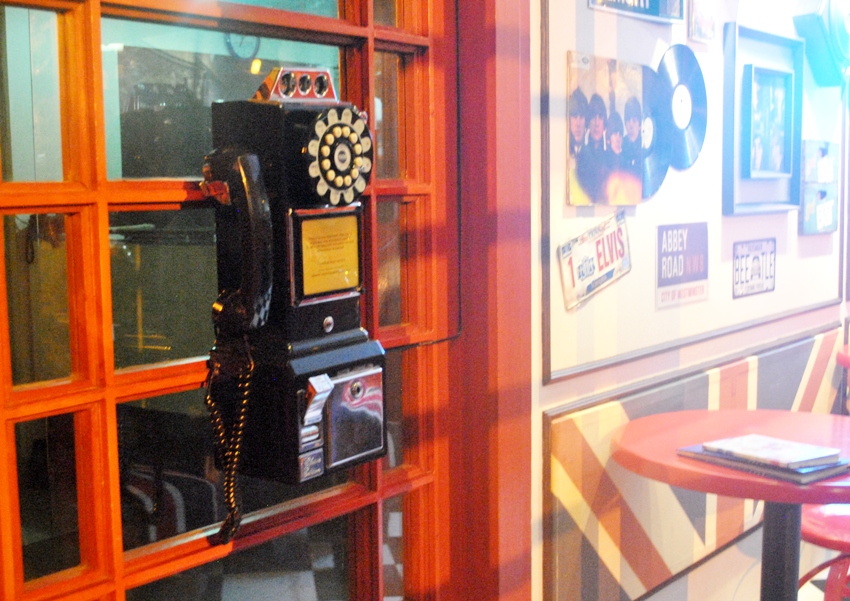 MOVE OVER, MOBILE PHONES. Take a trip down memory lane and ring an old friend for only P5!
Aside from being the home for anglophiles in the country's capital, The Eatles is also the home to everything real and fresh. More than the real and working telephone, they also have a kitchen carved from a real bus — and it is in this kitchen where the magic of creating the finest fab food begins.
With only the freshest ingredients either bought from the market or brought by trusted suppliers every day, every plate is expertly cooked by a French chef with five years of international experience under his belt. All dishes are sure to be special as even the owner makes sure that everything is cooked in the best way possible.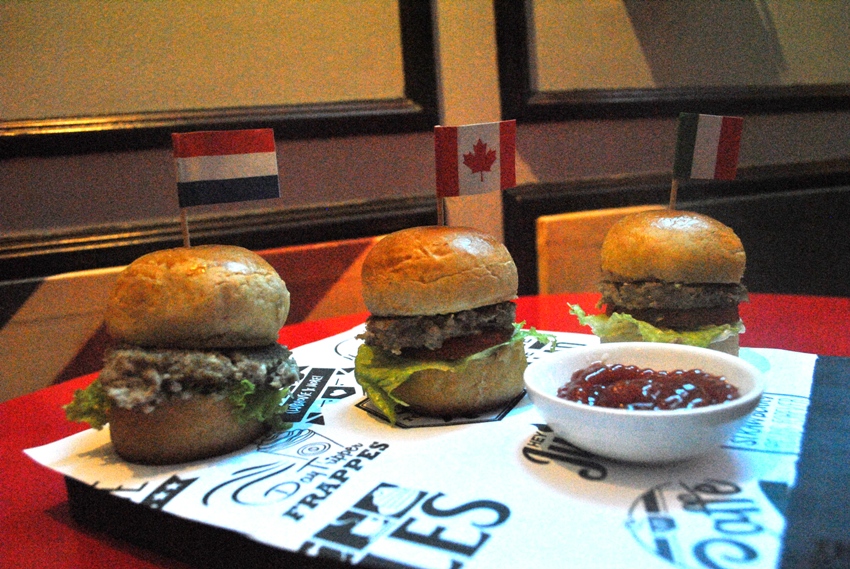 THREE-IN-ONE. Their Sliders Burgers (P185) are made with juicy, rib-and-shank beef patties.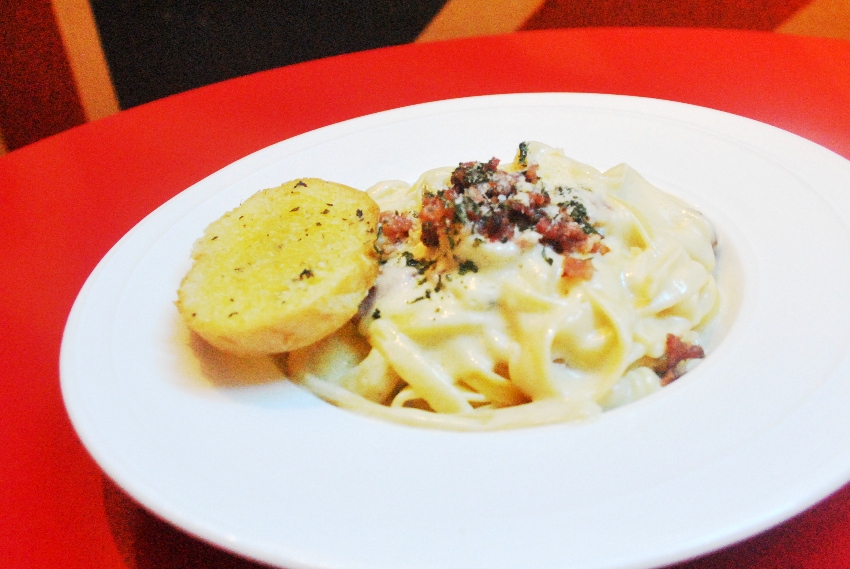 CLASSIC. Their Carbonara (P195) is tasty and very creamy — the way carbonara should always be.
The menu is British-inspired and more. Their pumpkin soup (P85) is flavourful, with the bacon bits and croutons adding more texture. The Cajun spice they use gives an unexpected kick in their otherwise very classic take on the English fish and chips (P165). However, it is The Eatles Burger (P175) that will give you a run for your money. Already unique with its bamboo charcoal bun, this bestseller has double beef patties, bacon, cheese and your usual veggies — perfect with every bite.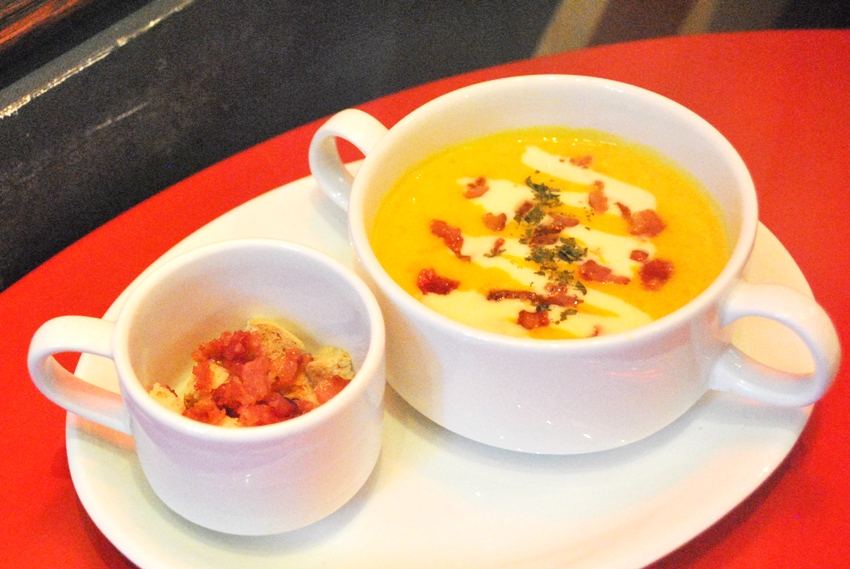 LUMPY-LICIOUS. The Eatles' Pumpkin Soup (P85)
A PLEASANT SURPRISE. Their not-so-classic Fish and Chips (P165)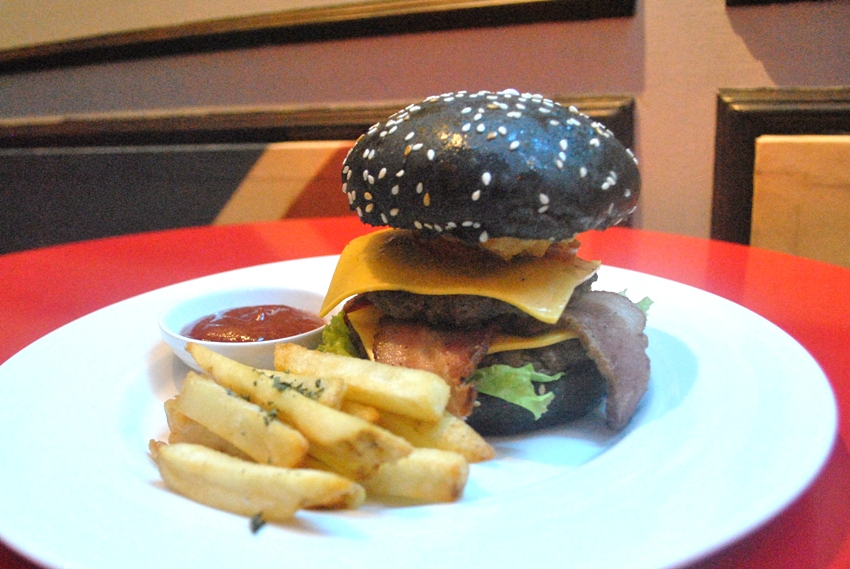 SIMPLY THE BEST. The Eatles Burger (P175)
The Eatles has already a lot to offer, garnering recognition on TV (as one of CBN Asia's Top 21 Most Unique Restaurants) and online (as part of Bookie's Top 10 Most Loved Restaurants in Manila). With its steady stream of patrons while only roughly six months in the market, Manila's newest destination point is making waves bigger than the ones brought about by the occasional floodwater in the area.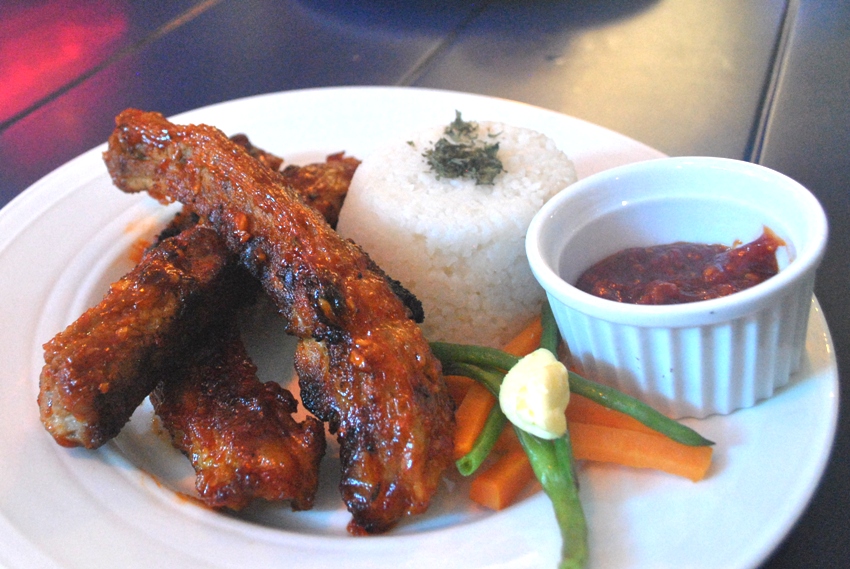 IN PERFECT HARMONY. The equally barbecue-y and garlicky sauce of the Baby Back Ribs (P225) is definitely a winner.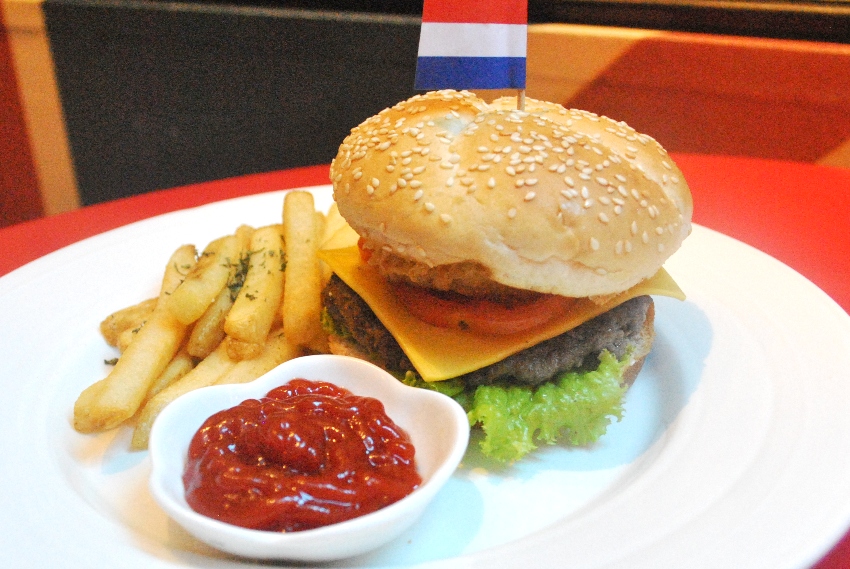 OLDIE BUT GOODIE. Their Old-Fashioned Burger (P125) is your authentic classic burger.

HANDLED WITH CARE. Not only is their Salmon En Papillote (P385) prepared with precision, it is also a refreshing break from everything meat.
The Eatles promises to have a lot more up their sleeves this coming months, so make sure to frequent their Facebook page for updates!
–
Article and photos by Madeline Castillo (Contributor)
P. Noval Street, Sampaloc, 1008 Manila, Philippines
+63 2 522 8383
11:00 AM to 8:00 PM (Monday to Sunday)