Takeichi: Tokyo's #1 chicken ramen shop opens in Manila
Manila will finally get a taste of authentic chicken ramen as Tokyo's number one chicken ramen shop, Takeichi, opened its doors in Manila this December.
BEST SELLER. The soy-sauce chicken ramen comes at only P280.
Takeichi hails from the streets of Shinbashi in Tokyo, and is known as the best place to get chicken ramen. It already has nine branches in Tokyo as well as stores in Singapore, Bangkok, Phnom Penh, Hoh Chi Minh, and Kuala Lumpur.
RICE TOPPINGS. They also serve chicken rice toppings for only P90.
Their recipe is born out of the combination of ramen and yakitori craftsmen, taking an ingredient usually used as a topping and making it the star of the show. Takeichi's chicken ramen is made by slow-cooking fresh chicken in water over high heat until all flavors have been extracted.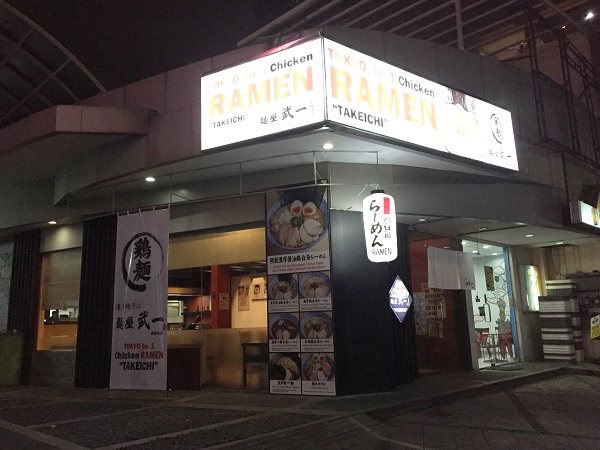 FIND THEM HERE. It's a sign you'll find hard to miss: a signboard with RAMEN scrawled all over it.
Their best-selling bowl is the soy-sauce chicken ramen (P280). You can find Takeichi at 888 Gateway Plaza B, 2126 A. Mabini St., Malate, Manila. They're open from 12:00 pm to 5:00 pm every day of the week. For reservations, please call 02-742-2214.

888 Gateway Plaza B, 2126 A. Mabini St., Malate, Manila

12:00 pm to 5:00 pm every day