Spiral at Sofitel Philippine Plaza
Fine dining and buffets don't usually mix, as does French cuisine and Asian hawker food. There is one place in Manila that manages to bring French food, mix it with Asian hawker favorites, and serve it in a buffet fit for a king: Spiral Manila at the Sofitel Philippine Plaza Hotel.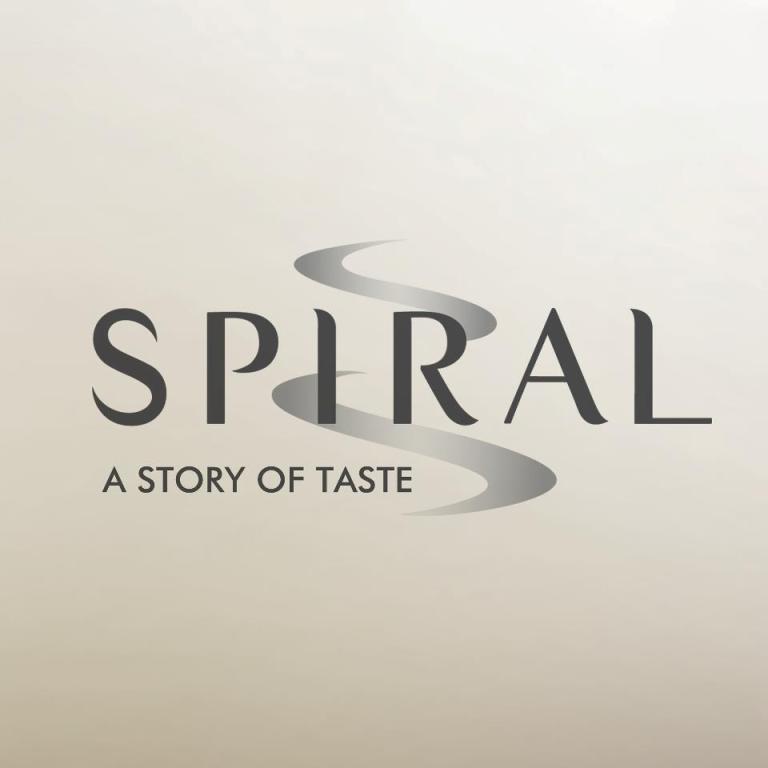 BACK ON TOP. Spiral Manila, while not declared the best yet, is surely shaping up to be one.
Spiral Manila has been dubbed by many a food critic as the best buffet you'll ever lay your eyes on. After going through a year of re-conceptualization, it is once again ready to re-claim its title as the best buffet in the country.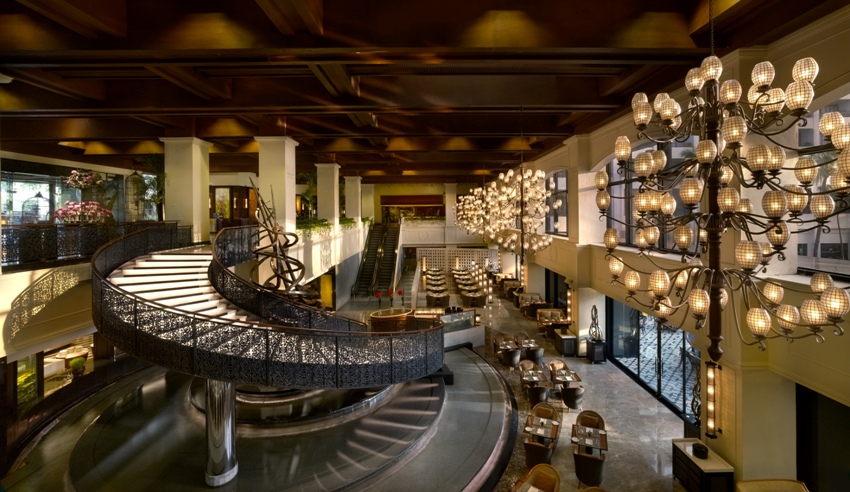 AS SPIRAL AS IT GETS. This winding staircase will surely find itself on your social media feed.
Photo opportunities are endless at Spiral. Nearly every inch of Spiral is Instagram-worthy: from the dining area to the multiple ateliers.
Speaking of the ateliers, Spiral has 21 different ateliers. Each one highlights a different type of cuisine, though most predominantly have a French influence.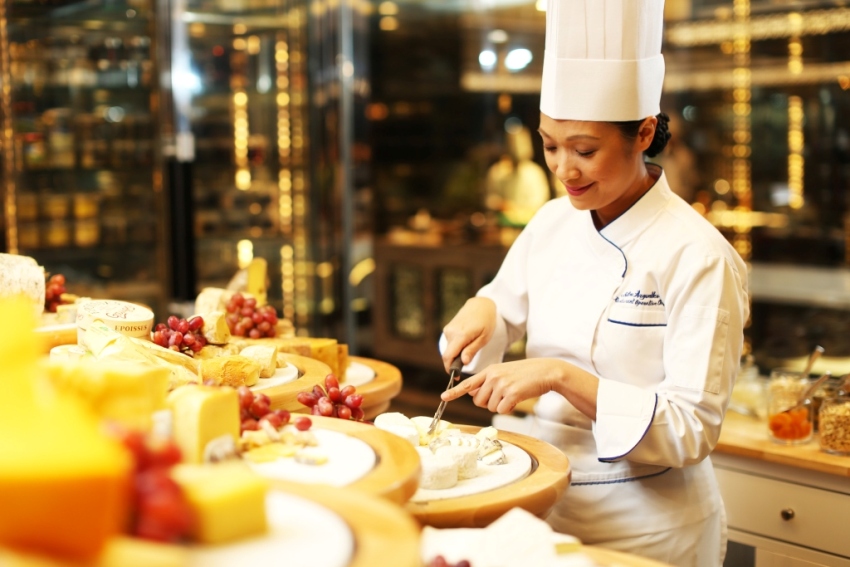 WHERE CHEESE LOVERS GO. Spiral's L'Epicerie will make any cheese lover's heart flutter with excitement.
One of their most lauded ateliers is the L'Epicerie. It's basically a haven for cheese and deli lovers, with possibly the widest selection of international and local cheese, as well as deli meats and condiments.
Seafood at Spiral is so good, they had to split it into two: L'Ecailler for those who prefer the French touch, and the Sushi and Sashimi station for people looking to go Japanese.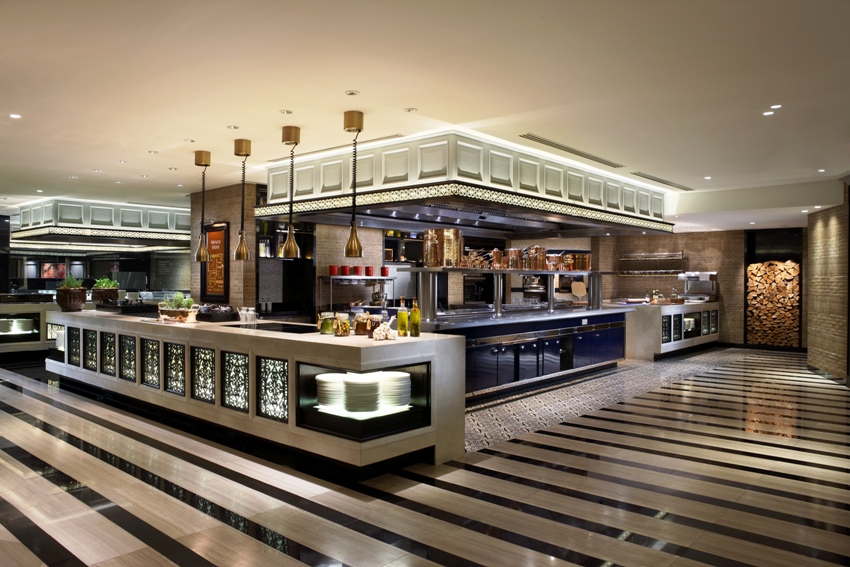 BEST FRENCH YOU'LL FIND outside of a French restaurant. It may even be better than French restaurants.
 Their French cuisine takes center stage in two ateliers: the French Stove and the Rotisserie. The French Stove is their top-of-the-line cooking atelier that produces what might possibly be the best French cuisine outside of a specialty restaurant.
Other note-worthy ateliers are the Brazilian Churrasco (with roast meat on spits), North Indian, and Filipino. Also worthy of a visit are the Le Patisserie and the Creamery, where they serve ice cream made in-house.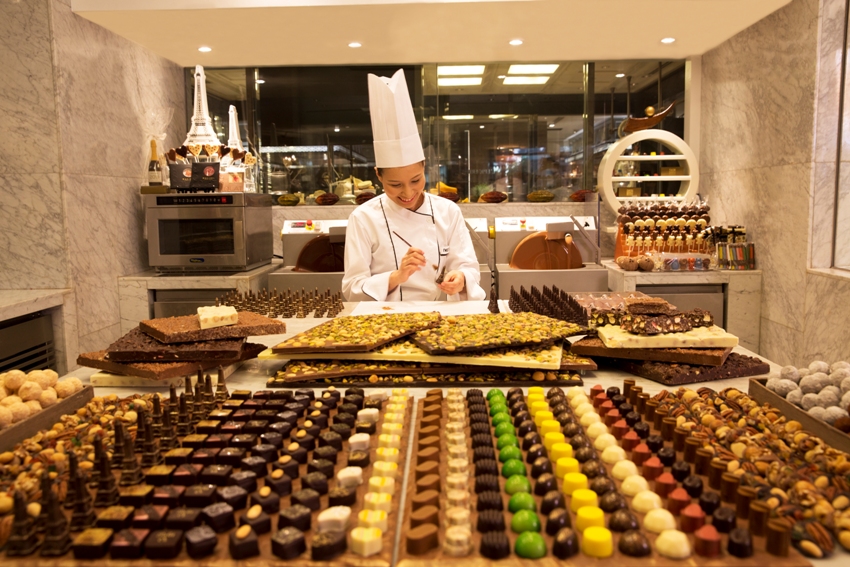 Spiral Chocolaterie
Spiral Manila is located at the Sofitel Philippine Plaza Manila, CCP Complex, Roxas Blvd., Pasay City. For reservations and other information, please call 02-551-5555. You can also send them an email at H6308-FB12@sofitel.com. Don't forget to like their Facebook page, Spiral Manila.
Source: The Pickiest Eater, ERICJAZ Foodies, Business Evolution, migrationology.com

Sofitel Philippine Plaza Manila, CCP Complex, Roxas Blvd., Pasay City