Pezzo
Do you love pizza yet hate being restricted to one flavor, or having to buy a whole pizza only to enjoy one slice? Worry no more, because Pezzo, the popular Singaporean pizza chain, is now in the Philippines!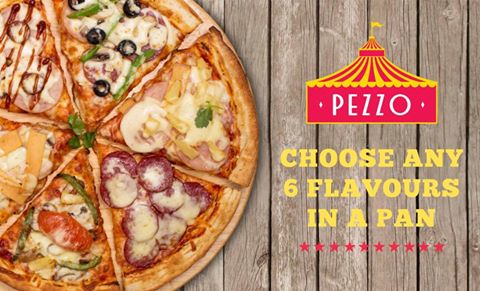 SIX SLICES, SIX FLAVORS. Yes, it's possible… with Pezzo. Photo courtesy of Pezzo Philippines Facebook page.
You read that right: Pezzo is now in the Philippines! You can now enjoy "a carnival of fun and flavors" without the need to fly to Singapore.
Pezzo is a grab-and-go pizza chain that specializes in serving pizza per slice. While this isn't exactly new in the Philippines, it's the first time the international chain (with branches in Malaysia, China, Myanmar, Brunei, and Indonesia) has landed on our shores. So what makes Pezzo pizza so different?
For starters, they serve halal (i.e. no pork) pizza. Their slices are also quite big (7 inches!) for a grab-and-go pizza joint. You can also buy their pizzas in three- or six-piece servings, depending on how hungry you and your friends are.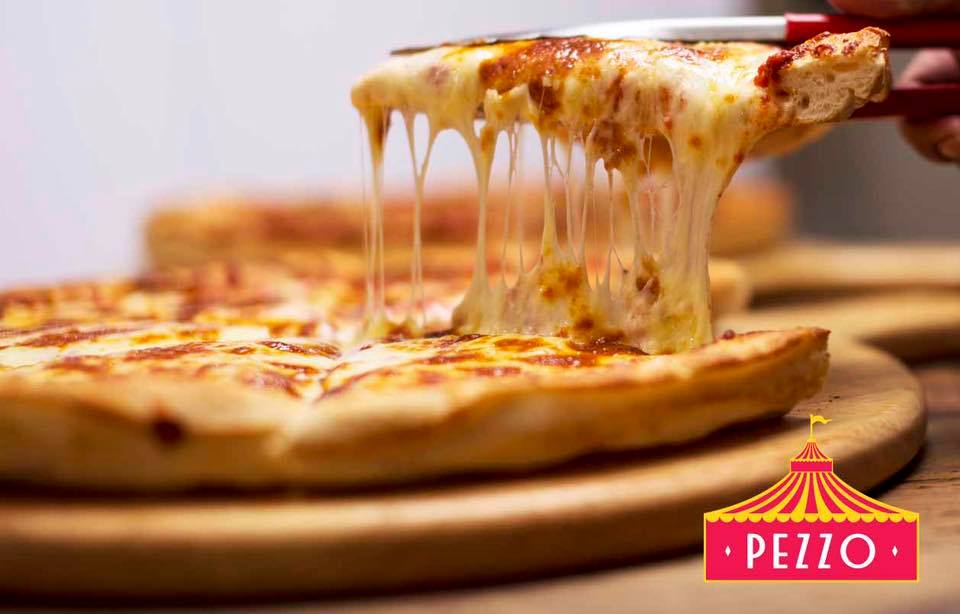 CHEESY CHEESE. One of their Carnival series flavors. Photo courtesy of Pezzo Philippines Facebook page.
They have two sets of pizzas to choose from: the Carnival Series (P89 per slice) and the Gala Series (P110 per slice). Carnival pizzas are their take on classic flavors (think Hawaiian with a halal twist). The Gala series are their own creations, perfect for the adventurous pizza lover. They also come up with limited edition flavors every so often.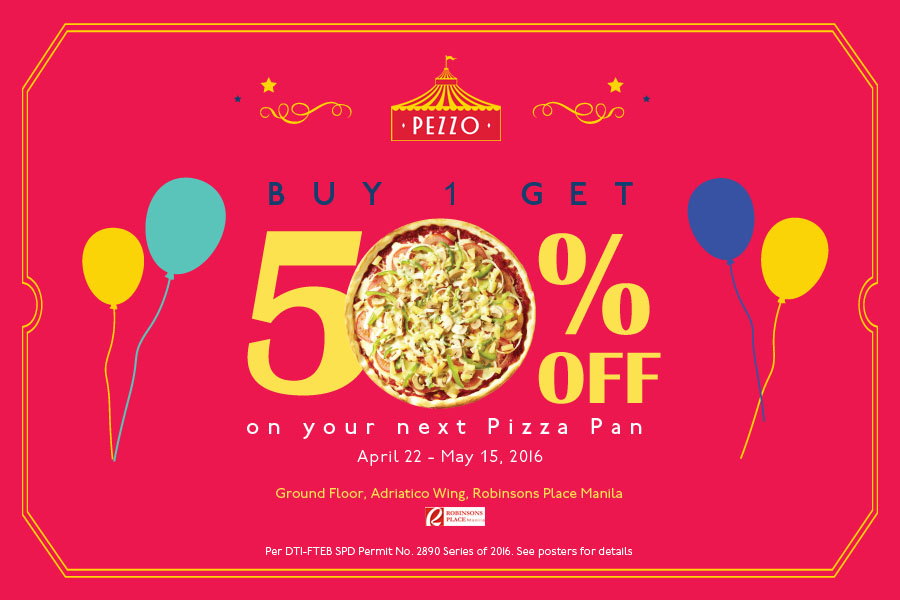 PROMO, PROMO, PROMO! 50% off on your next pizza pan until May 15! Photo courtesy of Pezzo Philippines official website.
For a taste of Pezzo, head on over to their first (they're planning on opening four more branches before the end of the year) branch at the ground floor of Adriatico Wing, Robinson's Place Manila, Pedro Gil cor. Adriatico Streets, Ermita, Manila. Visit their website http://pezzo.com.ph/ for more information on their flavors. Don't forget to follow them on social media (Pezzo Philippines on Facebook and @PezzoPH).
Source: It's Beryllicious, A Not-So-Popular-Kid Foodie Blog, The Booky Report
G/F Adriatico Wing, Robinson's Place Manila, Pedro Gil cor. Adriatico Sts., Ermita, Manila
02-687-3445 to 47