Mabuhay Restop: Travel + Cafe + Museum
Mabuhay Restop is not your typical everyday café or restaurant. Yes it offers hearty food and good ambience but everything there is done in the context of the Filipino culture, highlighting the best of it and letting people engage in it in fun and memorable ways.
It is a restaurant that has more than just food to offer, but a beautiful spectrum of what Philippine culture is about with a focus on nation building. Upon entering, one will instantly notice the vibrant, distinctly Filipino interiors and the warm hospitality of the staff. A social enterprise inspired by Gawad Kalinga (GK), it is an establishment with the heart to showcase the lovely and lively things about the country and its people.
The most recent bunch who enjoyed this one-of-a-kind experience at Mabuhay Restop is a group of young Japanese who got a glimpse of the unique Philippine culture, got introduced to social enterprise, heard about the faith journey of a social entrepreneur, met a half-Japanese coffee farmer/entrepreneur, and even engaged in a hands-on community service that cheered up 29 pediatric cancer patients of Bahay Aruga in Manila, capping it all off with a delicious dinner. Truly an exceptional Philippine experience only Mabuhay Restop can provide! Mabuhay Restop is about gastronomic adventure, fun, learning, helping and inspiring others all at the same time.
As Mabuhay Restops Inc.'s first venture, it is driven by its goals of promoting Philippine culture and heritage, and love of God and country through delectable food, exciting shows, interesting art and engaging tours.
Delicious Food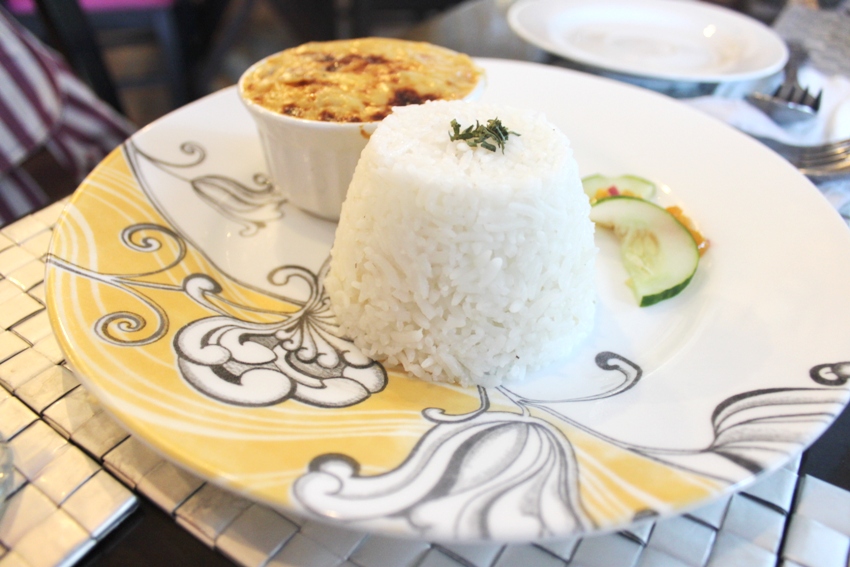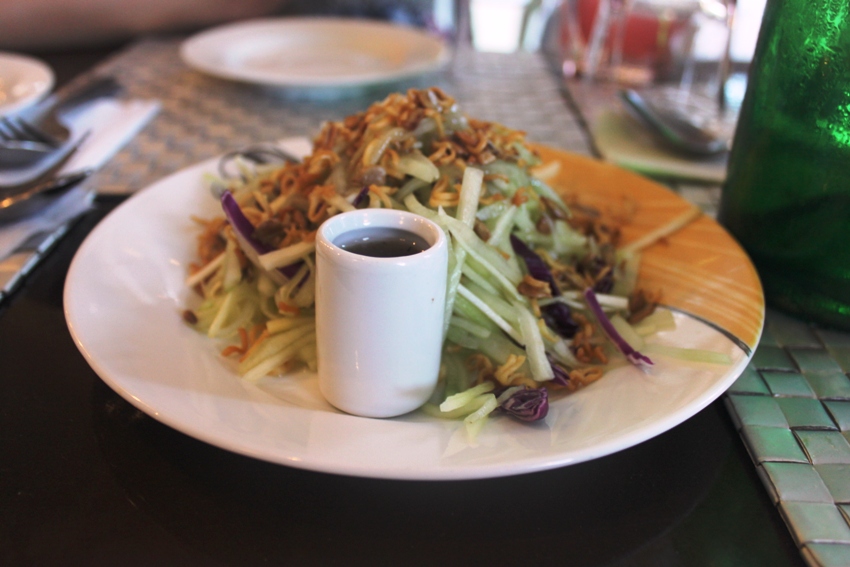 As they say in Mabuhay Restop, "Meet a family of 14 through their favorite dishes". This is due to the fact that some of the dishes in its menu are inspired by the owner's family. Among the restaurant's house specialties are Rose's Chicken Alexander and Dang's Broc Crunch Salad. Other unique and favoured dishes are the Caldereta Lasagna, Palabok Tisay and White Marlin.
12181978_10153765338189668_1386109702_n
This coming November, Mabuhay Restop will be launching the Boodle Fight for a min. of 10 pax. It also has party packages that fuse fun with cultural elements.
Exciting Shows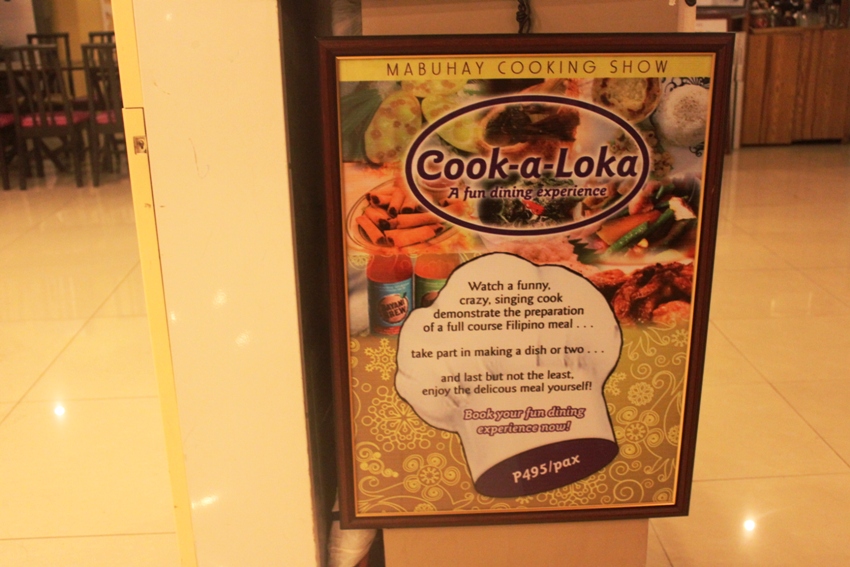 Mabuhay Restop offers exciting shows like "Manila Vanilla", its flagship show that is a comedy musical written and directed by Nestor Torre with music composed by Ryan Cayabyab, both well-respected in their fields in the entertainment industry.
Other shows include "Mga Kuwento ni Tita Beauty" (Stories of Aunt Beauty) and "Cook-a-Loka". Mga Kuwento ni Tita Beauty is a show that features Filipino children's stories in a theatrical setting while Cook-a-Loka is a fun, interactive cooking demo show that features a crazy, zany, singing cook where members of the audience get to participate in the cooking and singing.  
Engaging Tours
Mabuhay Restop also facilitates tours around the Philippine archipelago. These include the Mabuhay Tour, an educational tour that is perfect for students, and the Mabuhay GKonomics Tour, a voluntourism (volunteer + tourism) tour where participants are brought to locations outside Manila such as Boracay, Bicol, Batangas, and Ilocos. The tour allows them to explore and enjoy places in the Philippines while engaging in humanitarian or social advocacy work.
Another ongoing program that Mabuhay Restop helps facilitate is the GKonomics Service Learning Program. It aims to match volunteer foreign students and expats with social entrepreneurs and communities where they can help and contribute depending on their interest, skills, and talents.
Interesting Art
Mabuhay Restop also has an art gallery that showcases the works of local artists. Here one can see paintings, sculptures, pottery, and paper-cut artworks.
This year, Mabuhay Restop has scheduled workshops for those interested in various art media. It recently held a workshop on the theater arts. Coming up soon will be on scriptwriting and the visual arts.
Indeed a one-stop shop for tourists and locals alike in the Philippines, Mabuhay Restop gives you a taste of the Philippine islands right in the heart of Manila. A visit to Mabuhay Restop is truly a unique and memorable way to get to know the country and its people deeper and contribute to its inspiring nation-building advocacies.
For inquiries, you may visit or contact them.
–
Article and photos by Carol Premacio