'Le Bar' Brings Filipino and French Cuisine Together in Sofitel Manila
Located at the main lobby of Sofitel Manila, Le Bar ('The Bar' in English), a French restaurant which opened in 2016, offers its customers a taste of our favorite dishes from France, combined with few Filipino food delicacies. From ravioli, foie gras, bulalo (Pot Au Feu Filipino) and the like, the guests can dive into the appetizing pleasures of their chosen dishes.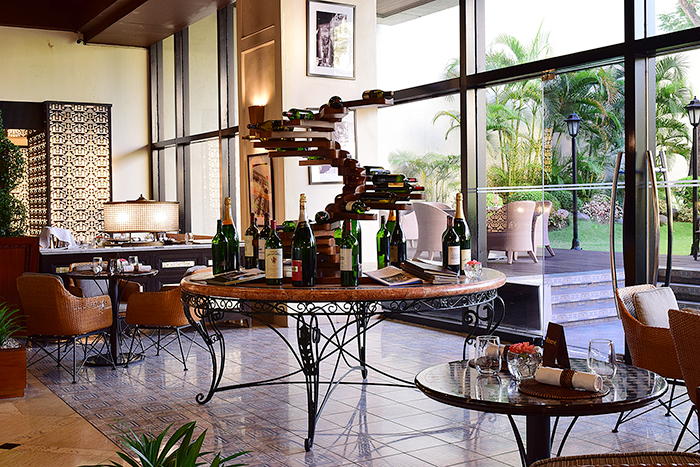 Le Bar is located at the main lobby of Sofitel, Manila
Besides delectable food, this fine bistro is also known for its elegant interior with over 180 seats available—from morning to dawn. Customers can also enjoy listening to live musical entertainment as they sip the hotel's signature cocktails and original French tea.
Open from Mondays to Sundays, 5 a.m. to 2 a.m., Le Bar can guarantee its customers that they always have a place to go for dates, meetings, important gatherings, and even on their time alone.
Some of the restaurant's best sellers include the Pan-Seared Foie Gras made of foie gras, oysters, leeks, and sesame parmesan tuile, and Mille-Feuille, made up of Puff pastry, chocolate, and mint mousse.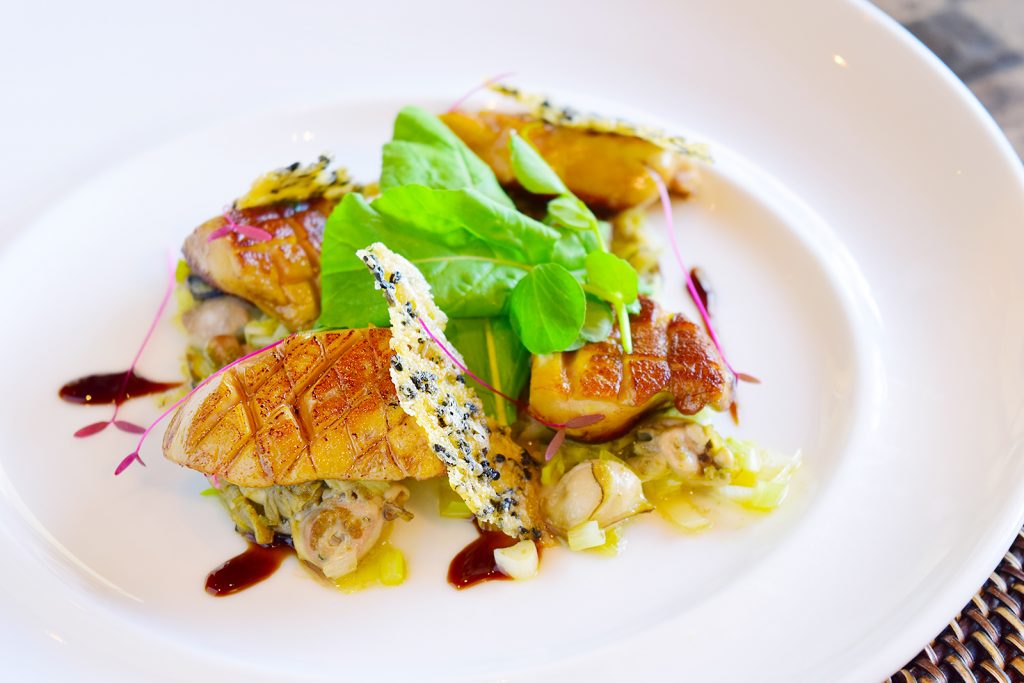 Pan-Seared Foie Gras (Php 880) made of foie gras, oysters, leeks, and sesame parmesan tuile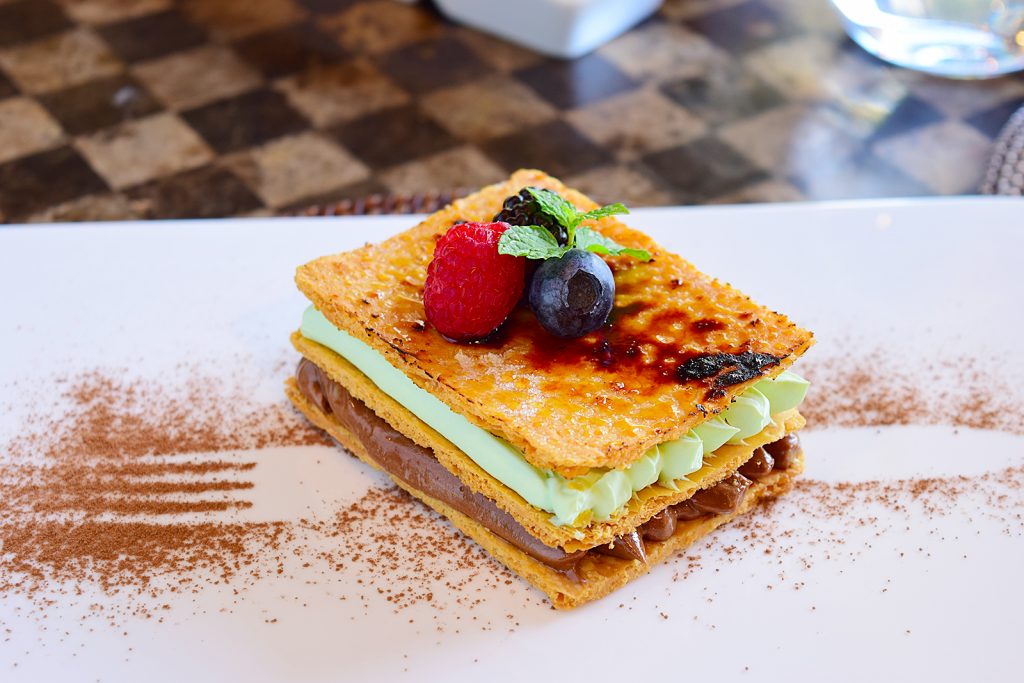 Mille-Feuille (Php 350) made of puff pastry, chocolate and mint mousse
If you are up for a fine dining experience in a commendable place, Le Bar of Sofitel Manila might be what you're looking for.
Customers are free to pre-browse Le Bar's menu here or visit their website, www.sofitelmanila.com/restaurants-bars/le-bar.
---
Written by Jove Moya
This first appeared in Philippine Primer Japanese Magazine's July 2017 issue.

CCP Complex, Roxas Boulevard, Pasay City