Casa Roces in Malacañan
Situated right across the Malacañan Palace, the official residence and workplace of the President of the Philippines, is where an ancestral home-turned-restaurant called Casa Roces stands.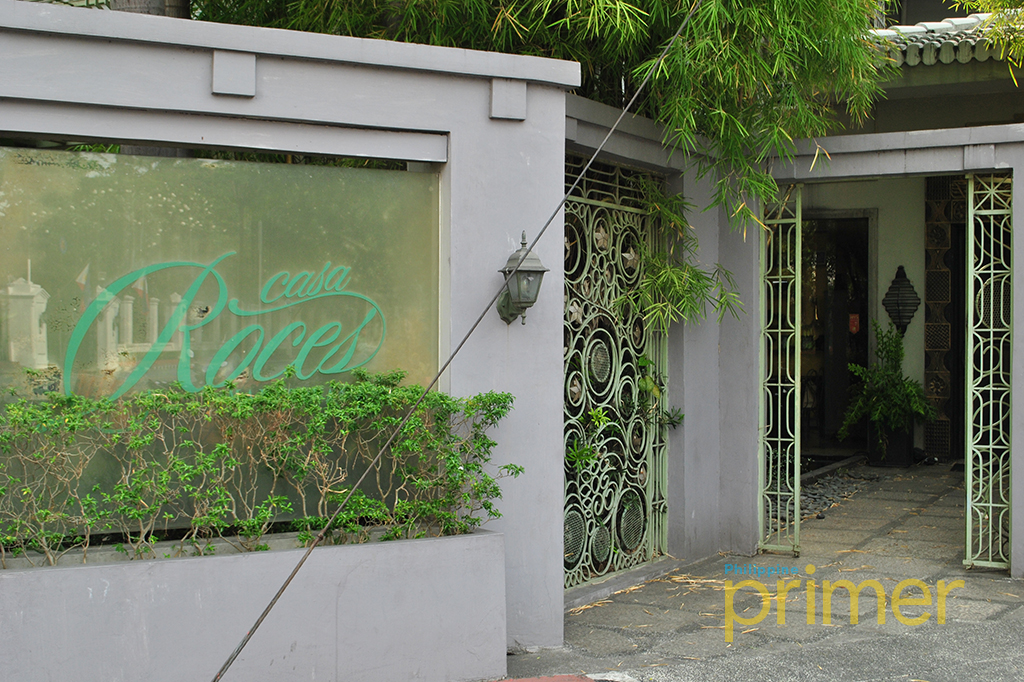 Casa Roces' entrance
A feast of classic-meets-contemporary through Filipino-Spanish dishes
Casa Roces is the home of the Roces family who are celebrated for being freedom-fighters in their day, through their involvement in the print media industry in the country. Their house, built in the 1930s, was newly furbished when they opened it to the public in 2011.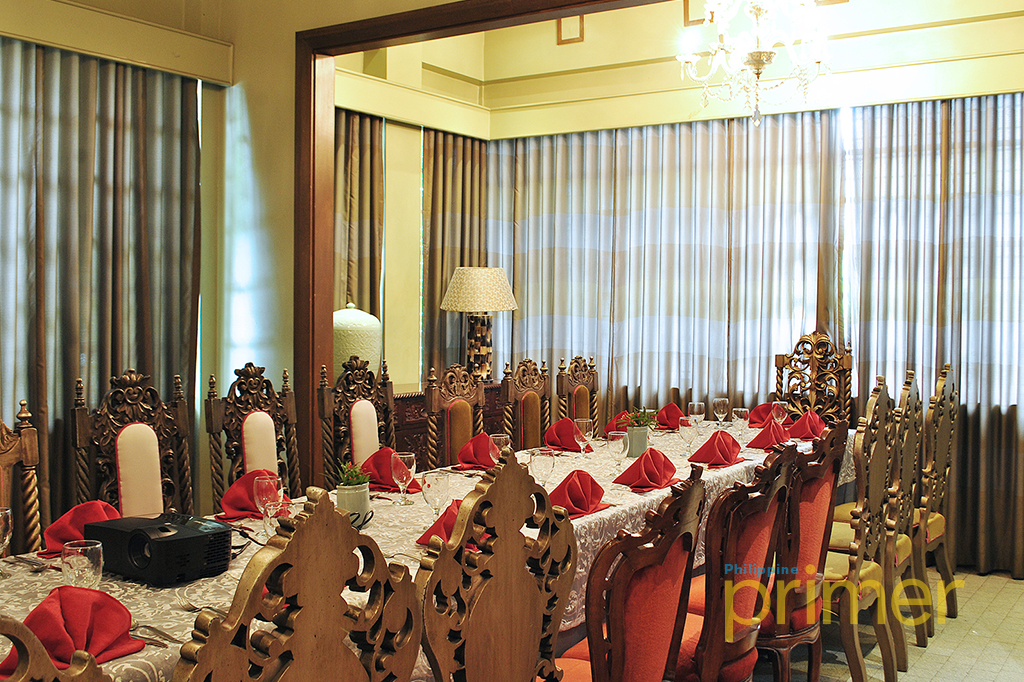 One of the private function rooms where meetings are held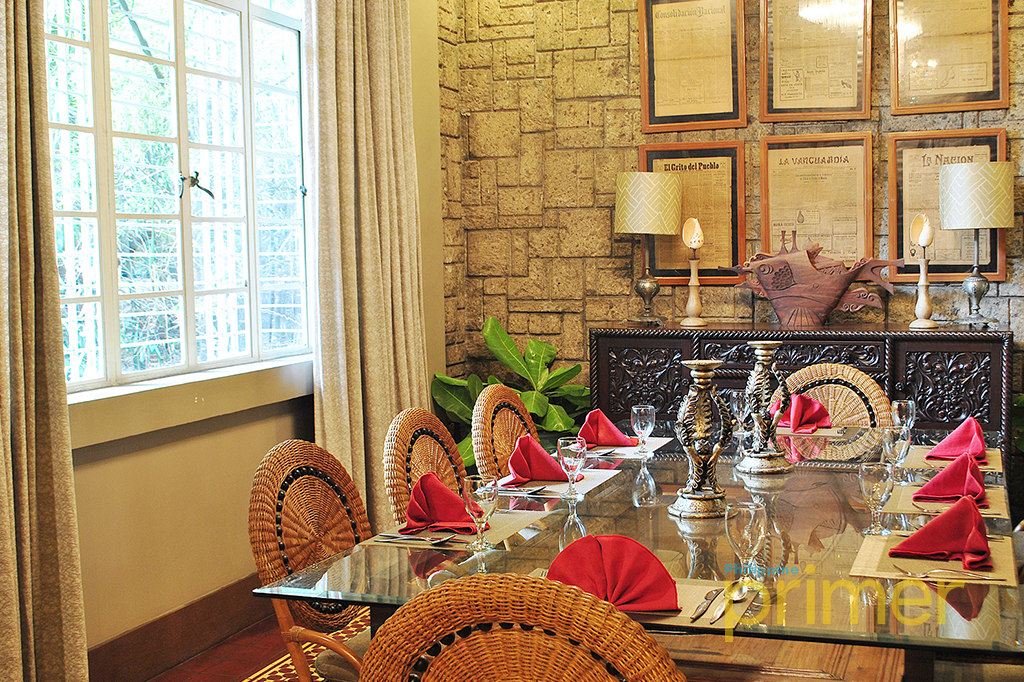 Filipino newspapers from decades ago are seen hung as a memorabilia decor in Casa Roces
Looking inside, Casa Roces has a homey atmosphere to it, making you feel like visiting your grandmother's house where home-cooked meals are served. The two-storey house is not just a restaurant, as it houses an art-gallery on the second floor where the private function rooms are found. From there, you can see how the Roces' abode looked like, from the vintage chairs, memorabilia, and remnants of their huge contribution to the Philippine newspaper industry.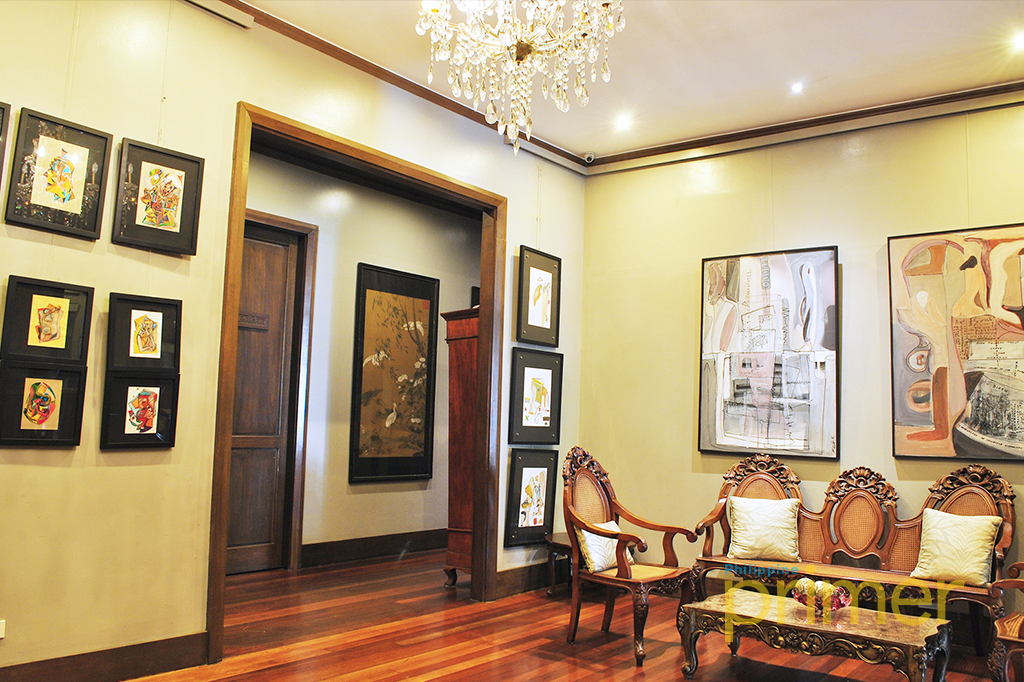 At the art gallery
On the ground floor of Casa Roces is where the casual dining lies. The lovely interior filled with home decors and indoor ornaments make it more pleasantly cozy, where hearty conversations take place over a fine feast. Casa Roces serves dishes following the recipes from the grandmother's owner. From their menu, you'll see a fine selection of Filipino-Spanish favorites which are elegantly presented and are good for sharing.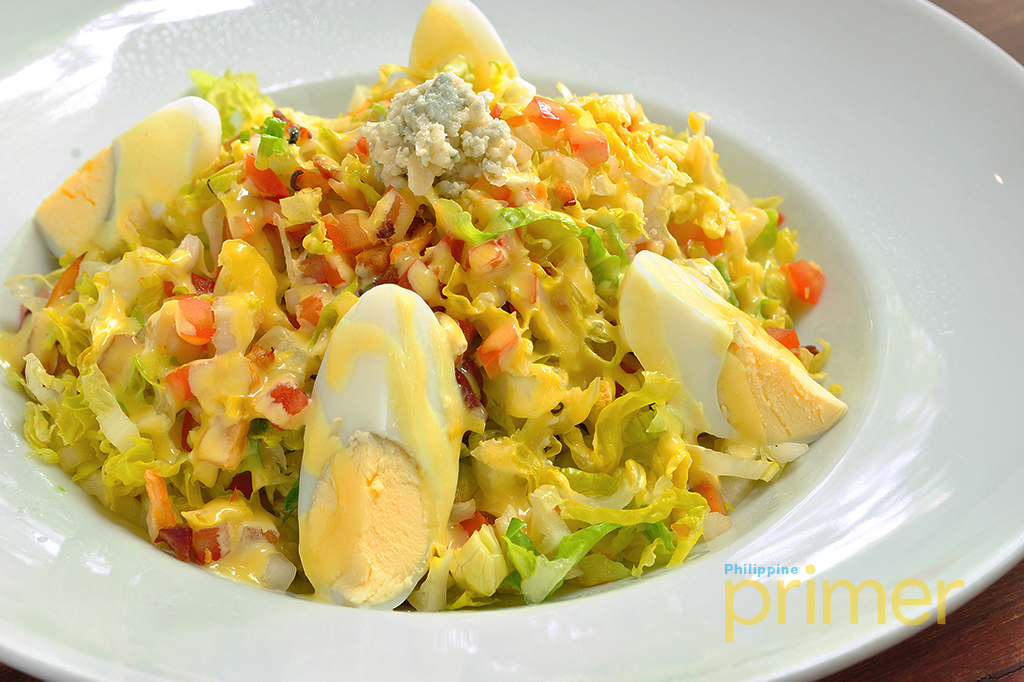 ENSALADA DE MAMITA (Php 335). Classic cobb salad with chopped greens, chicken inasal, crisp bacon, hard boiled egg, chives, blue cheese, and honey mustard dressing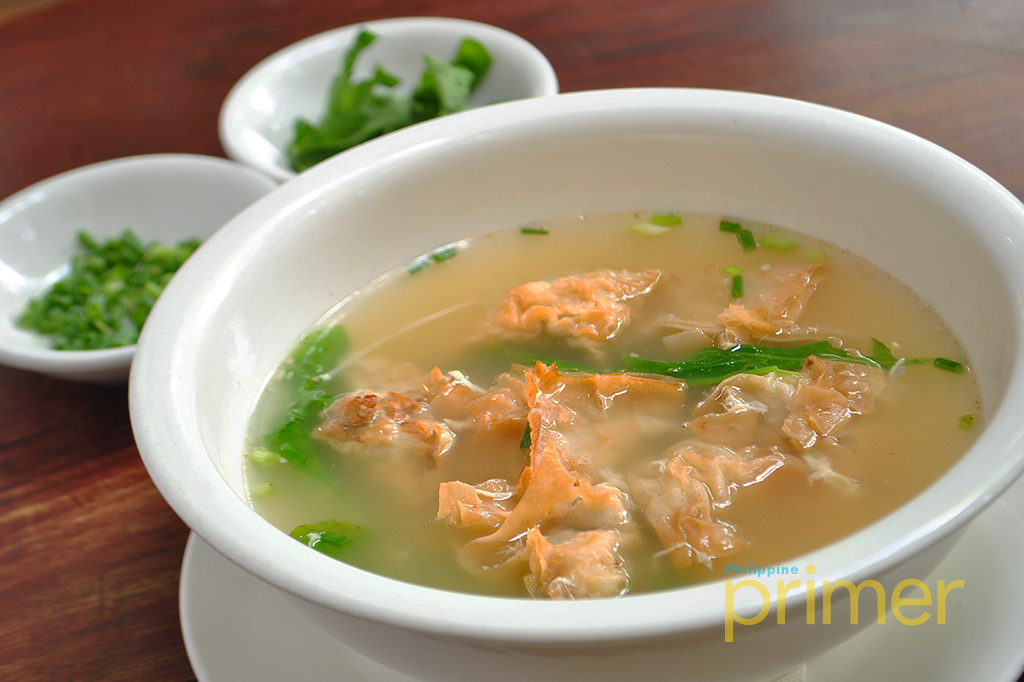 SOPA MOLO A LA CASTILIANA (Php 115/solo, Php 210/ good for 3); A rich garlic soup with deep-fried pork dumplings, poached egg and parsley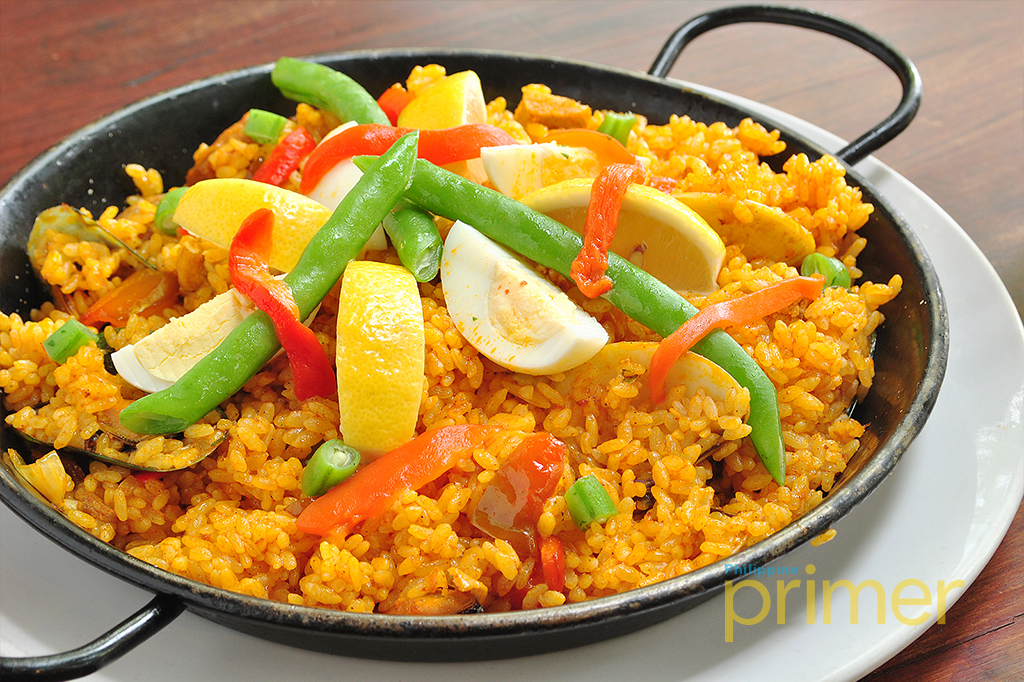 PAELLA VALENCIANA (Php 585). Filled with seafood, egg, and vegetables, good for 3-4 persons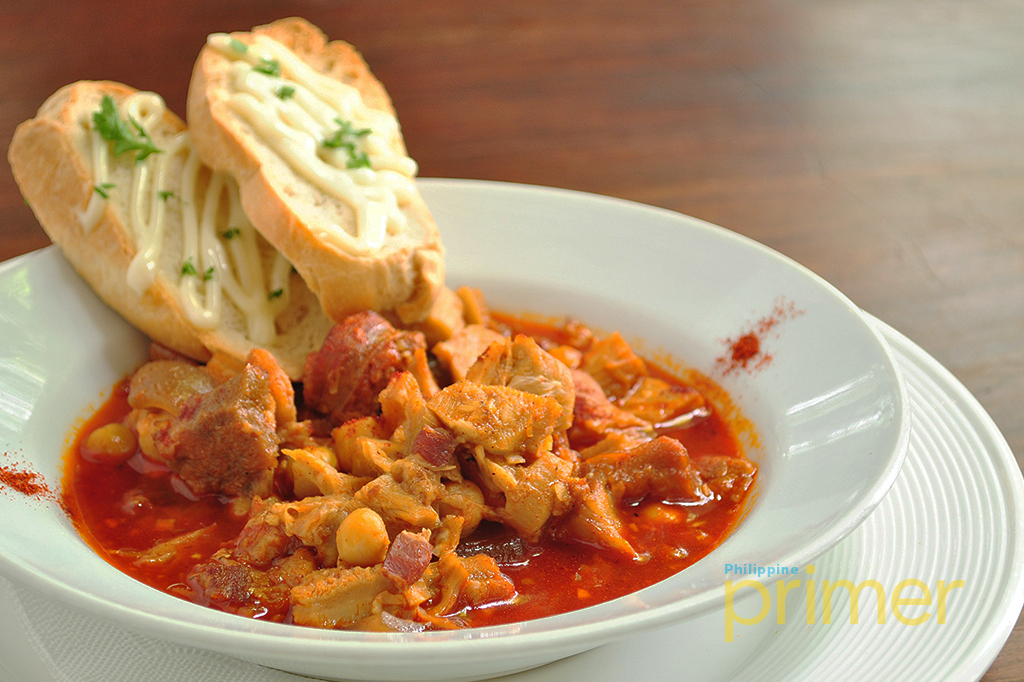 CALLOS A LA ABUELITA (Php 315). Soft tripe stew with chorizos and chick peas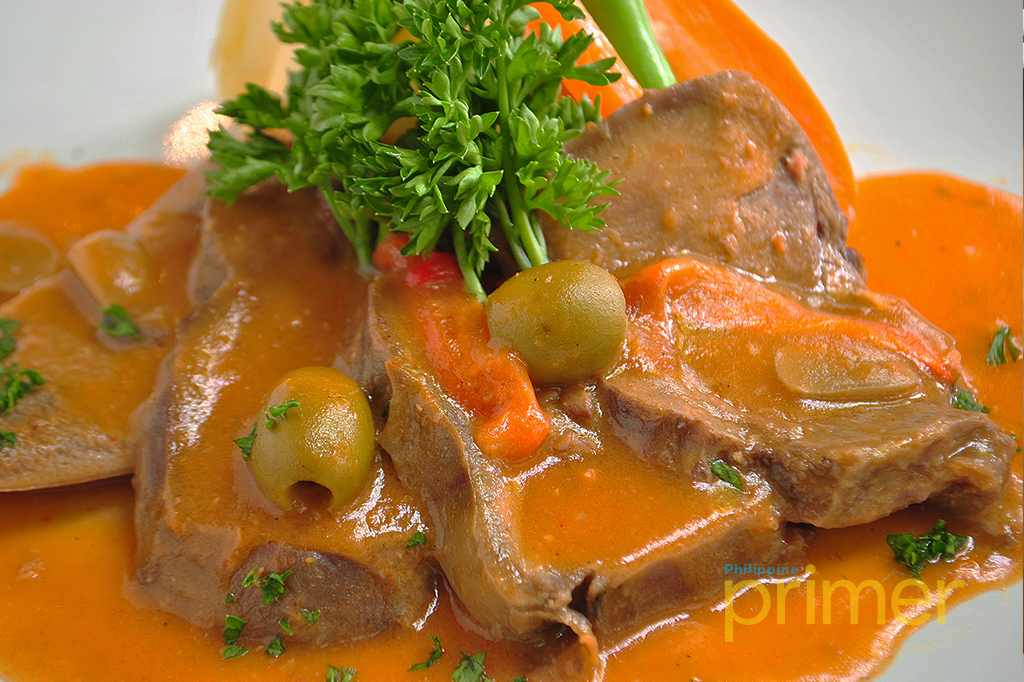 LENGUA IN MUSHROOM SAUCE (Php 450). Tender slices of braised ox tongue in tomato base with mushrooms and olives
If you plan to come in for dinner, it's best to opt for a table by the windows or at their al fresco dining area by the garden. It's a special place recommended for family gatherings, as the place will welcome you with their excellent service, heavenly cooking, and a lovely glimpse to a place called home by the Roces family.

#1153 JP Laurel St., cor. Aguado St., San Miguel, Manila

8 a.m. to 10 p.m. (Mon. to Sun.)