9 Spoons At The Bayleaf Intramuros: Chic And Casual Penthouse Dining
Updated as of March 2, 2021
9 Spoons is one of the restaurants at The Bayleaf Intramuros that offers a chic and casual dining experience that includes a panoramic view of the city skyline and the Intramuros Golf Course from your spot at the hotel's penthouse level.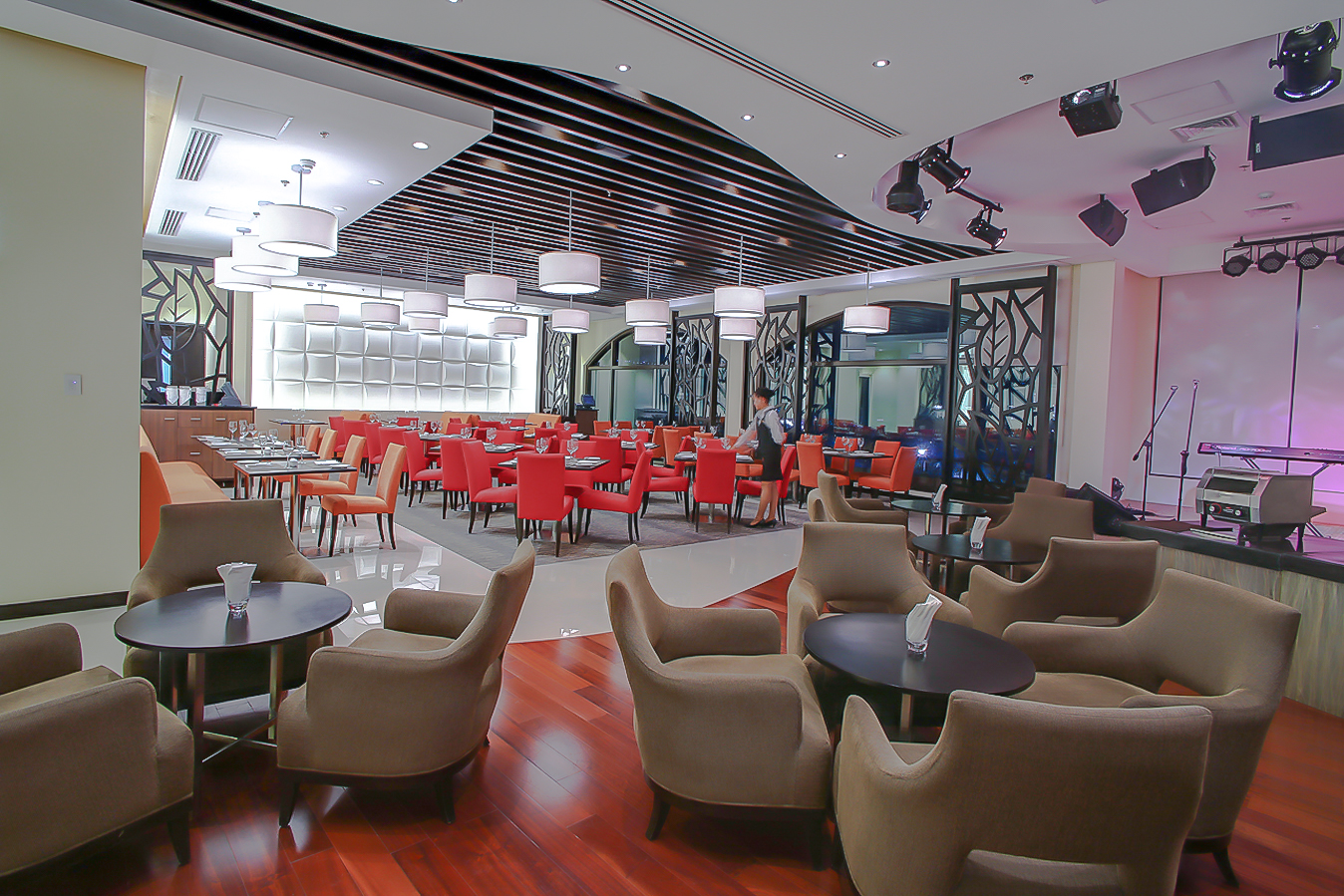 With its spacious and naturally vibrant interior, 9 Spoons provides an unhurried setting for business meetings and a laidback atmosphere for casual gatherings. The restaurant specializes in heritage Filipino dishes, like Bayleaf All Day Tapa (Php 370), and Kare Kare (Php 520), which will make you feel more at home. They also offer dishes of various international cuisines like wood-fired pizzas, pasta, sandwiches, and rice dishes.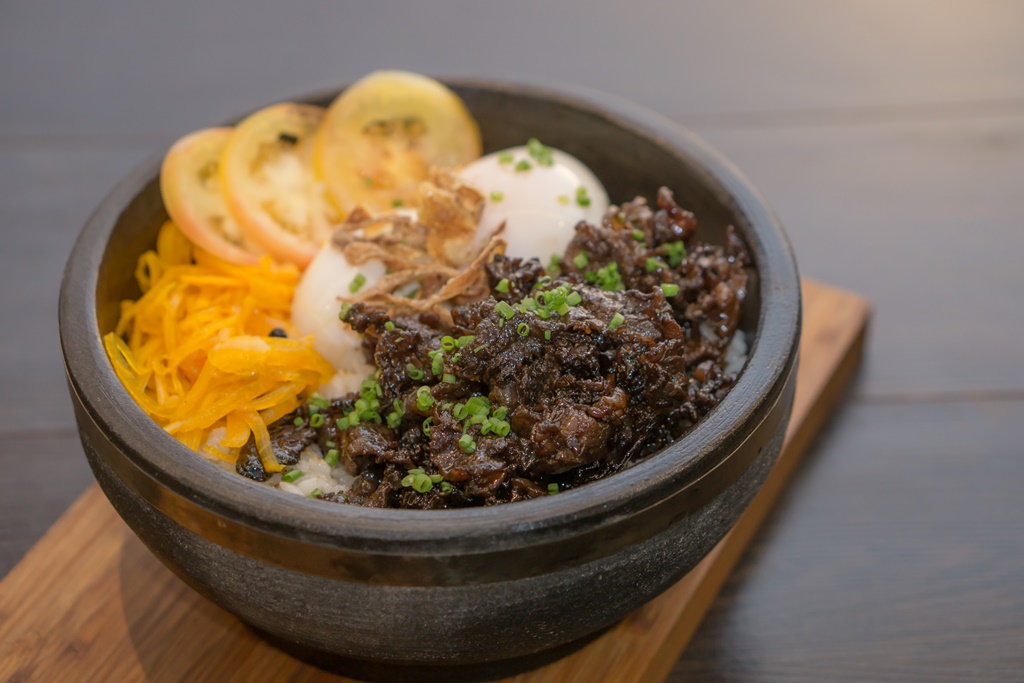 Bayleaf All Day Tapa (Php 370) made with fried marinated beef, garlic rice, and eggs.
For an afternoon laidback hangout, a perfect sweet treat to have is the locally inspired Ensaymada Pudding (Php 260), the hotel's signature version which uses creme anglaise with little mango balls. Another must-try for dessert is the Chocolate Wall (Php 330).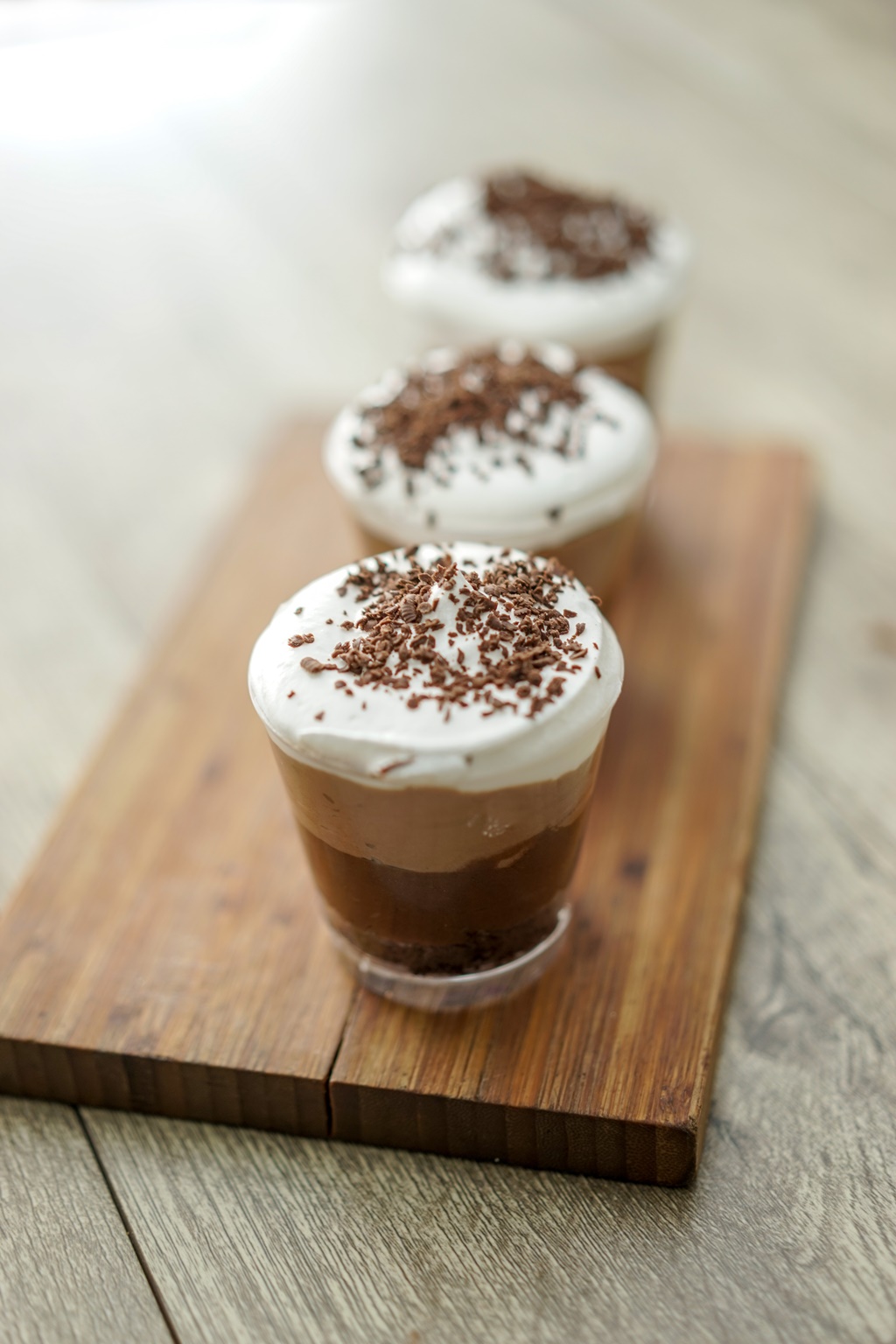 Chocolate Wall (Php 330): chocolate mousse with brownies, chocolate soil, and vanilla.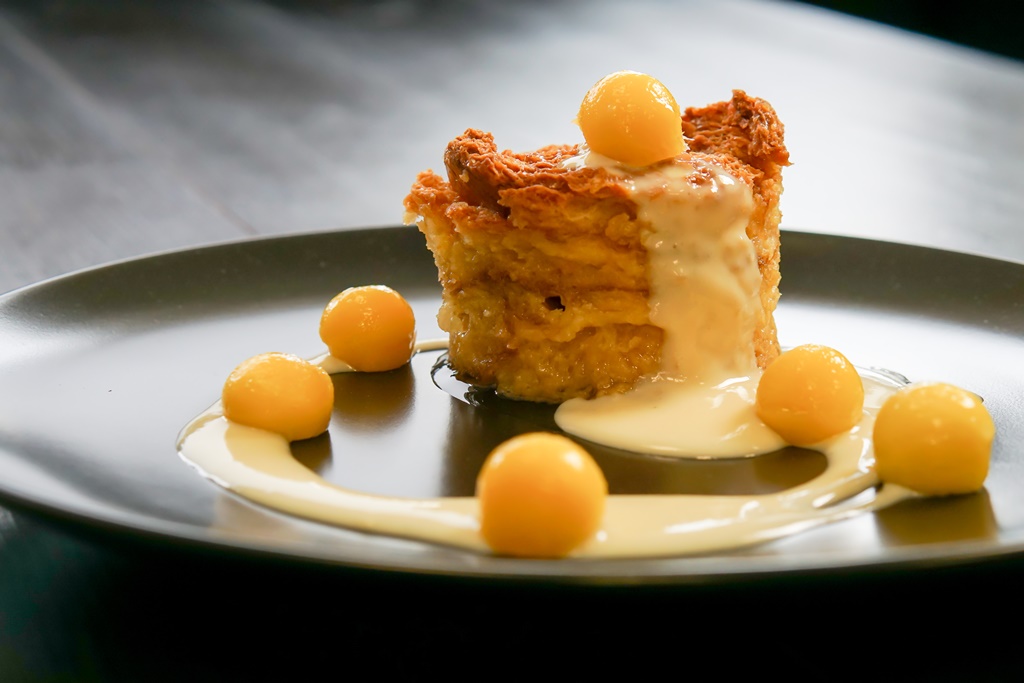 Ensaymada Pudding (Php 260)
Besides a la carte dishes, 9 Spoons also offers breakfast and lunch buffet from 6 a.m. to 10:30 a.m. and 11:30 a.m.to 2 p.m. (Monday to Friday) respectively.
 Also read:
The Bayleaf Intramuros: Luxurious Accommodation in the Walled City
Sky Deck at The Bayleaf Intramuros: Dining with a 360-degree city view
Store Information
Penthouse Level, The Bayleaf Intramuros, Muralla Street corner Victoria Street, Intramuros, Manila
(02)-5318-5000
6 a.m. - 10:30 p.m.