The Halal Guys, NYC's Iconic Food Truck is Now in Manila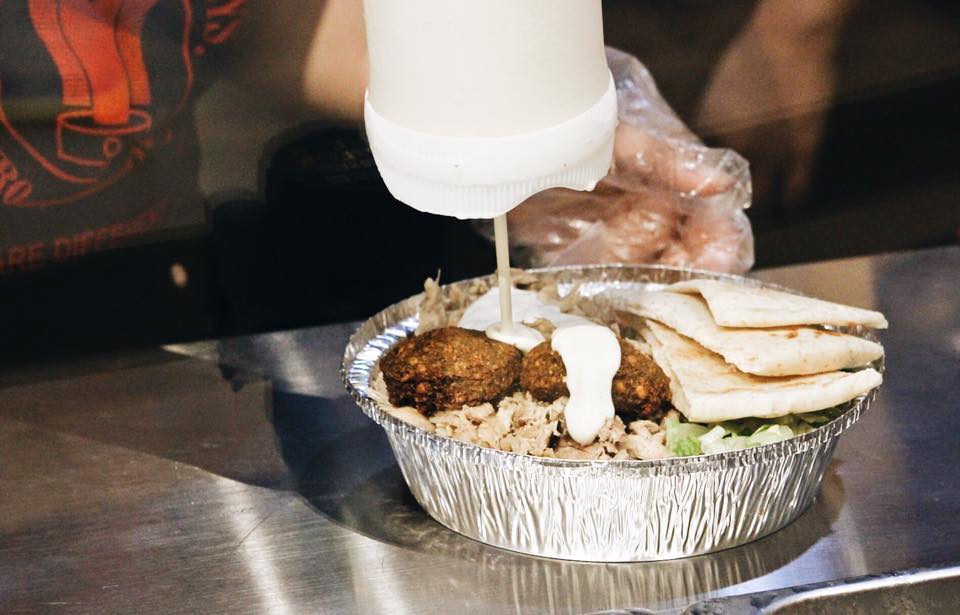 Photo from The Halal Guys Facebook
The New York Post calls The Halal Guys "perhaps the city's most famous open-air dining destination." The longest-running food craze that has become an NYC staple streetfood and a worldwide favourite has made its way to Manila at SM Megamall.
Find out why New Yorkers are lining up for it like there's no tomorrow, not minding the long queue as long as they get their platter of the famous gyro and chicken over rice from these guys. Halal is an Arabic term meaning "lawful or permissible". With over 25 years and counting of great food fame, The Halal Guys are the pioneers of American Halal Food. American Halal Food features a flavor profile that can't be replicated in any other cuisine format, featuring flawlessly cooked, premium quality Halal meats that are seasoned to perfection and a melting pot of Middle Eastern and Mediterranean flavors that are sure to delight.
Grab your platter now and discover the cuisine behind the craze that has now become a classic.
SM Megamall, Mandaluyong.
Open from Mon-Sun, 10:00 am-10:00 pm