Osaka Ohsho
Did you know that the 'World's No. 1 Gyoza' is now in Manila? Head on over at Osaka Ohsho and see what makes their gyoza the best!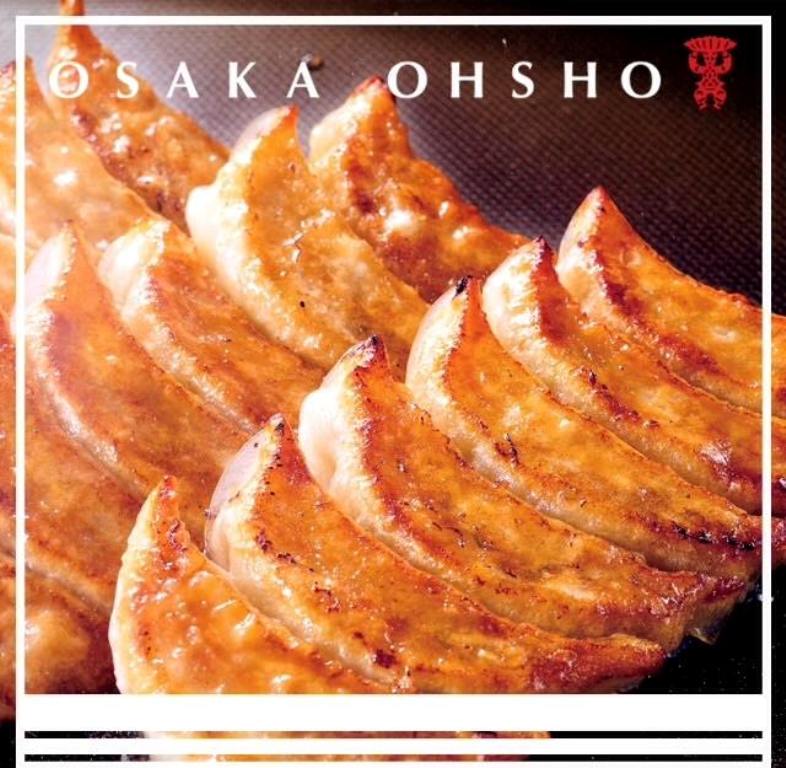 Dubbed as the World's No. 1 Gyoza, Osaka Ohsho takes pride in serving the most delectable gyoza in the world. It was in 1969 that Osaka Ohsho started and at present, it has over 300+ stores nationwide, including the two branches here in Manila.
The most popular dish that Osaka Ohsho serves is their gyoza. What makes it better than any other gyoza is that each piece was made and prepared by highly-trained chefs to ensure that it maintains the freshness and the quality of their gyoza.
There are three interesting gyoza flavors that you should try, and all of them are all equally delicious. These flavors are original, nori (seaweed), and cheese for (P175/6pcs and P350/12pcs.) Try them and see for yourself why it is named to have the best gyoza in the world!
BACON AND CHEESE GYOZA. Yes, you read that right. All-time favorite bacon and cheese is now found in gyoza!
Also, this Japanese restaurant serves authentic Japanese food, so you will also like their pork, seafood, and vegetable dishes. These are all flavorfully-made, which will make you definitely come back for more.

OHSHO GREAT! Try their (1) Double Cooked Pork with Cabbage and Beef with eggplant in special sauce; (2) Sara Udon which is a combination of crispy fried egg noodles, pork, seafood, and veggie drizzled with Japanese sauce; and (3) Beef Sukiyaki with beef, rice noodles, and assorted vegetables.
Osaka Ohsho also serves thirst quenchers and desserts to wrap up the great dining experience. You should also try out on their interesting dessert dishes as it will truly satisfy you!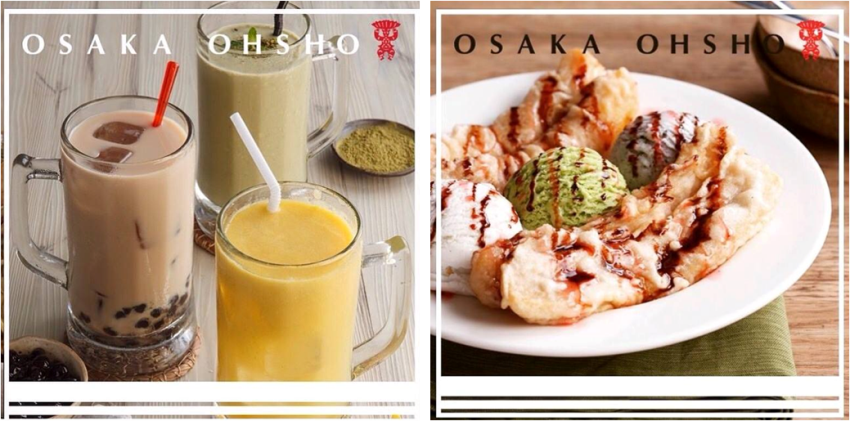 OHSHO SWEET! Check out their desserts such as (1) Japanese Milk Tea with pearls, Matcha Milk Smoothie, and Mango Yakult; and (2) Banana Tempura with homemade Japanese ice cream.
So for your next dine in, why not try Osaka Ohsho? Have a great and satisfying meal that's Ohsho good!

Photos from Osaka Ohsho facebook page
G/F, The Block, SM North Edsa, Quezon City, Metro Manila | 3/F SM Mega Fashion Hall EDSA corner J. Vargas Avenue, Mandaluyong City, Metro Manila
02-631-7074
0917-828-5011