Sekitori Japanese Restaurant in Ortigas
Sekitori means "to capture the barrier" and pertains to someone who has conquered the ring. It is a title of a sumo wrestler who is ranked in one of the two professional divisions and receives a salary. One of them came to the Philippines, partnered with a chef to spread true Japanese food essence to the world through the Authentic Japanese Restaurant, Sekitori.
Design for the interior of the Ortigas branch
Sekitori Authentic Japanese Restaurant first opened in Little Tokyo, Makati in 2005 and has served and satisfied the foodie Japanese expats and Filipinos alike. To further follow the dream of spreading Japanese food essence, they have opened a branch in Hanston Square Building, Ortigas Center, Pasig.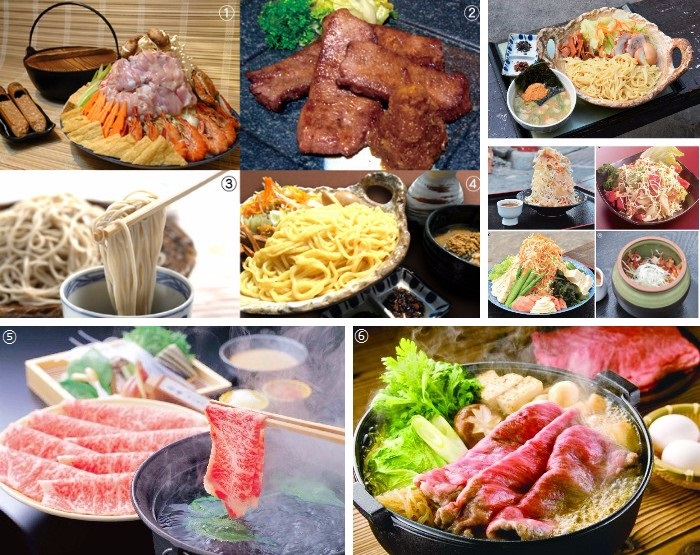 ① Chanko Pot Php 950 half ② Grilled Premium beef tongue Php 490 ③ Zaru Udon Php 320 ④ Noukou Gyokai Tonkotsu Tsukemen Php 340 ⑤ Shabu Shabu is only available in Ortigas branch ⑥ Sukiyaki Wagyu Php 1200
Offering the regular menu from Makati, Sekitori is popular for their Chanko Nabe. Chanko Nabe is part of a sumo's routine dish as it is a traditional method of carbo-loading while also being healthy, full of vegetables, and low in fat. After eating this hefty dish, you will surely feel that surge of energy to fight a sumo on the ring.
In addition, Sekitori Ortigas offers Shabu Shabu dishes. A famous hot pot choice, the restaurant has Sukiyaki US Beef (Php 800 / Php 1900) or the Sukiyaki Wagyu (Php 1200 / Php 2700) that is a popular choice of many Japanese diners. They also serve a Shabu Shabu Wagyu (Php 1200 / Php 2700) with A5 Premium Wagyu Beef Sukiyaki.
The sumo welcomes you to Japanese-style Japanese dishes that make use of traditional Japanese cooking and the chef's abundant overseas experience. The Ortigas branch has 110 seats, a smoking area and a huge sumo wrestler greeting guests as they enjoy food worthy of a sumo and for those with an appetite like a sumo. Drive now to Hanston Square Building, Ortigas Center, Pasig.
Also read: Sekitori Authentic Japanese Restaurant in Manila: Eat as if you're in Japan
General Information
Hanston Square Building, Ortigas, Pasig, Metro Manila, Philippines
02-881-7985
12 noon to 2:30 pm, 6 pm to 11 pm