Lola Cafe at The Podium: Comfort Meals Straight From Grandma's Heart
In every Filipino household, our grandmothers have always been the light providing us comfort, love, and tales of both old and new. Truly, without them, a home is dull. 
And as an ode to loving abuela of each Filipino family, Lola Cafe is best known as a hidden gem that serves modern Filipino cuisine in the midst of Tomas Morato in Quezon City.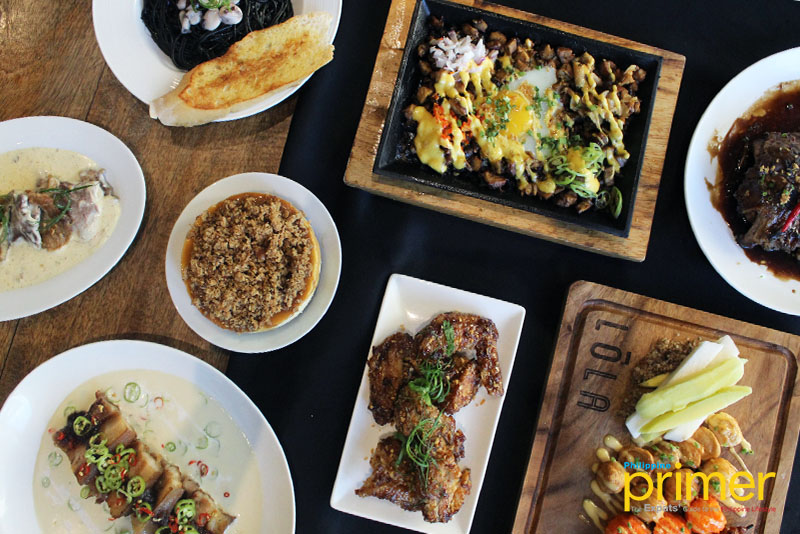 Established in 2012, the restaurant started in a humble house that, as they explain it, "holds the warmth and love of a grandmother or lola, in Tagalog, within its walls." It has then expanded its reach to the south of the metro and opened a new home at The Podium in Ortigas, Mandaluyong City.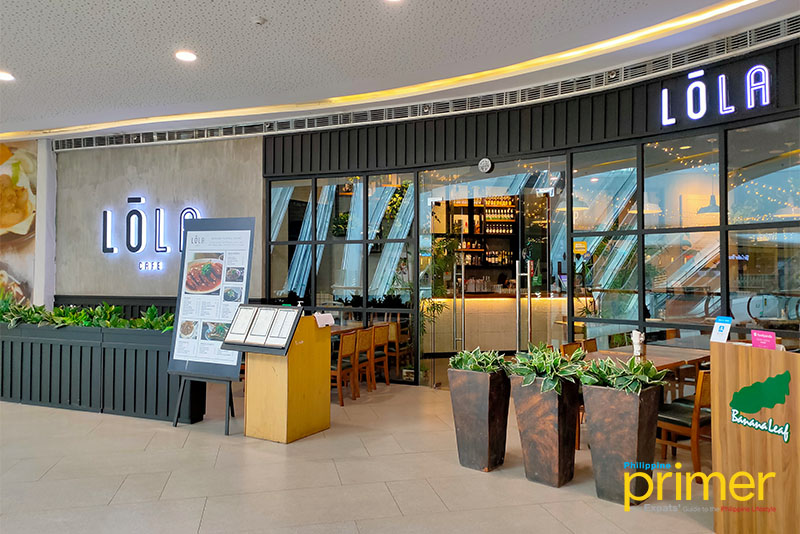 The restaurant's name also has a story to tell. In fact, it was named after the old lady who owned the old house in Tomas Morato, paying homage to the grandmother.
With that, Lola Cafe goes back to the roots of having a lola and promises to share their story that's too good not to tell—but in this case, it's shared through classic Filipino cuisine.
Food that transcends time
Holding on to its promise, Lola Cafe carries the best of well-loved Filipino dishes but of course, with an unexpected twist that works not only for the older generation but also for millennials and younger ones.
"We make sure that all our dishes are balanced that even with the twists, these can be appreciated by the lolas and aunts," Corporate Executive Chef Wowie Alipio said.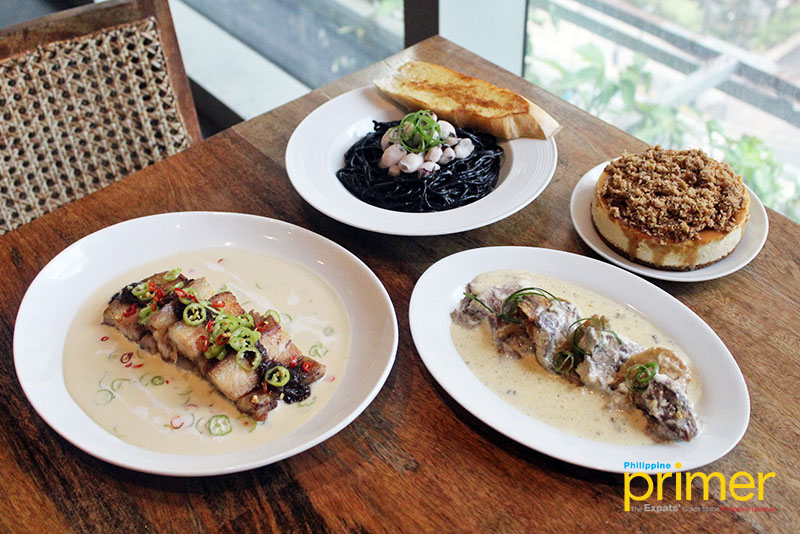 A popular choice for diners is Lola's Truffle Lengua (Php 355, solo; Php 670, for sharing). Upon serving your table, you can instantly smell the distinct truffle from the velvety cream sauce that makes this dish indeed pleasing to the taste. 
What's more, the slow-cooked ox tongue is so tender that it kind of melts in your mouth with a bit of crunch from the oyster mushrooms.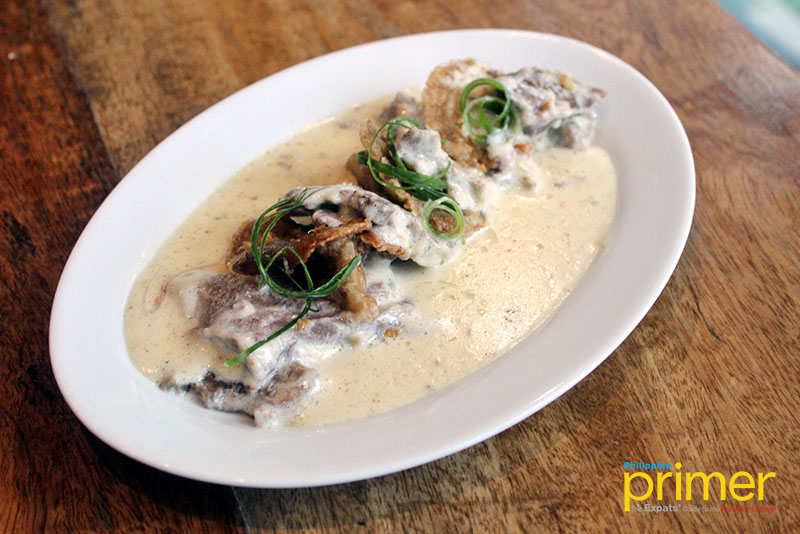 Truffle Lengua (Php 355, solo; Php 670, for sharing)
Another bestseller from their menu is Pasta Negra (Php 345, solo; Php 645, for sharing). This seafood spaghetti is made with al dente pasta saturated in squid ink sauce and topped with fresh baby squids. It also has aligue or crab fat for some added flavor.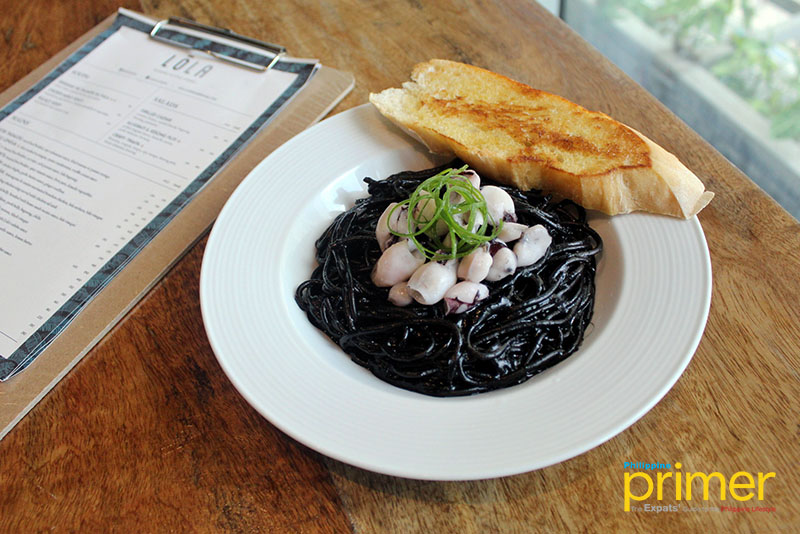 Pasta Negra (Php 345, solo; Php 645, for sharing)
As you know, Pasta Negra has a black sauce so you need to be extra cautious as it definitely stains your teeth (or perhaps your whole mouth).
If you are looking for something spicy, Lola's Cafe has a classic Filipino dish that could wake up your senses. 
The deconstructed Lola's Bicol Express (Php 355, solo; Php 670, for sharing) is composed of frizzled pork belly in butter-based coconut beurre blanc sauce. Placed on top are a spread of bagoong and a copious amount of chili.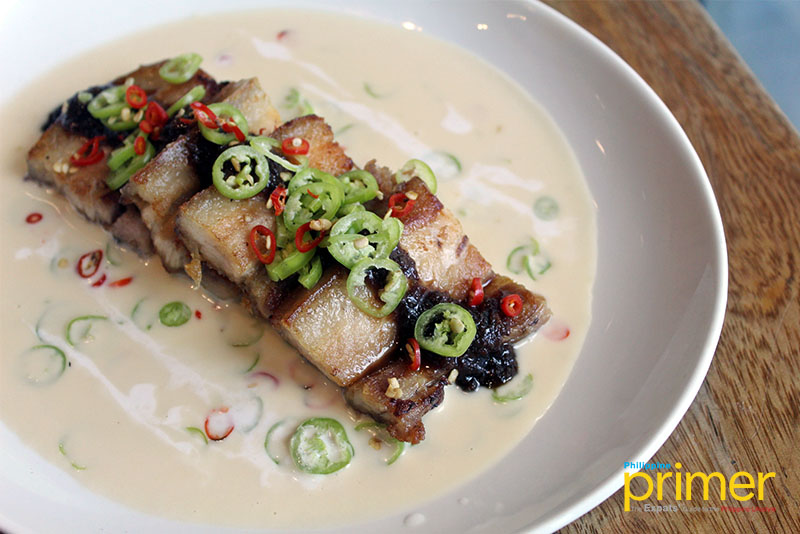 Lola's Bicol Express (Php 355, solo; Php 670, for sharing)
Don't forget to mix the sauce with the bagoong so you can get the full potential of the dish's piquant flavor.
A perfect meal-ender or afternoon snack is the offbeat version of the classic cheesecake recipe. The Kesong Puti Cheesecake (Php 250) is a hodgepodge of sweet and salty as it highlights the mild tart flavor of the Filipino white cheese.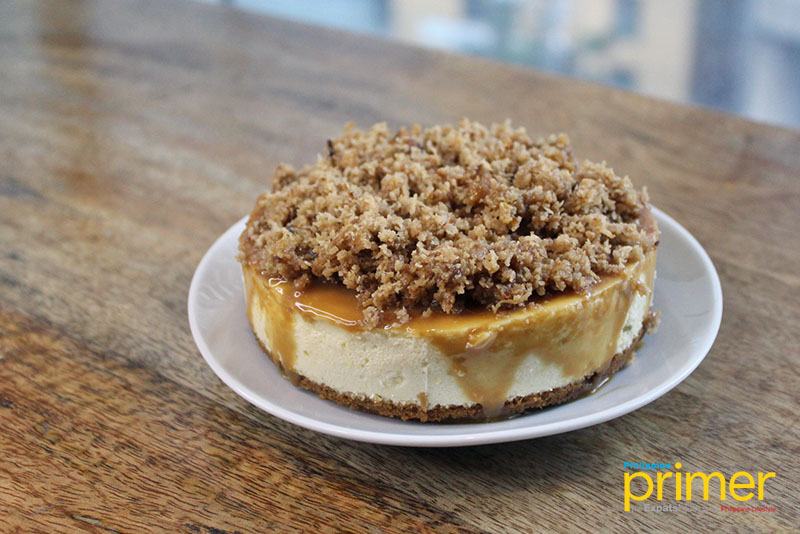 Kesong Puti Cheesecake (Php 250)
This cheesecake is garnished with salted latik (coconut milk residue) and toasted bukayo (caramelized coconut strips) on top for some added crunch and sweetness. We assure you that its palatable zest is almost irresistible that you could not let it pass without a good cup of coffee.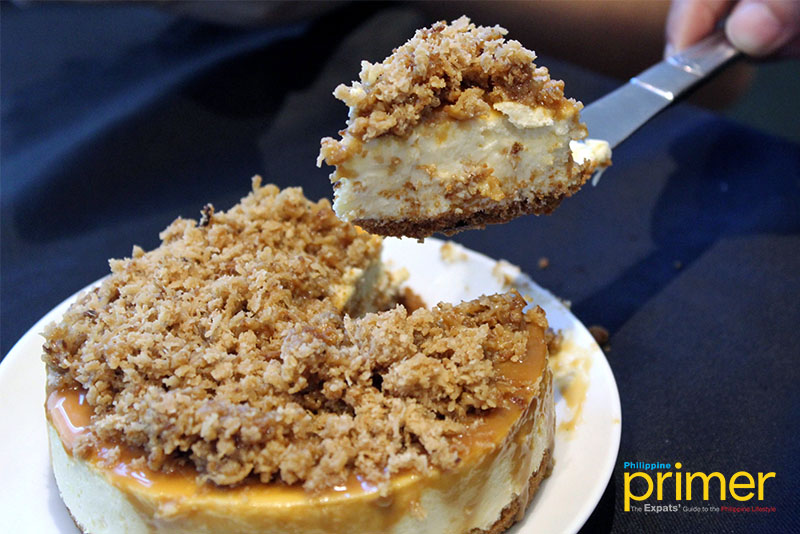 New dishes
Aside from their bestselling dishes, another thing to anticipate at Lola Cafe is their new addition of dishes and luckily, Philippine Primer got to sample some of their latest offerings that one should definitely try.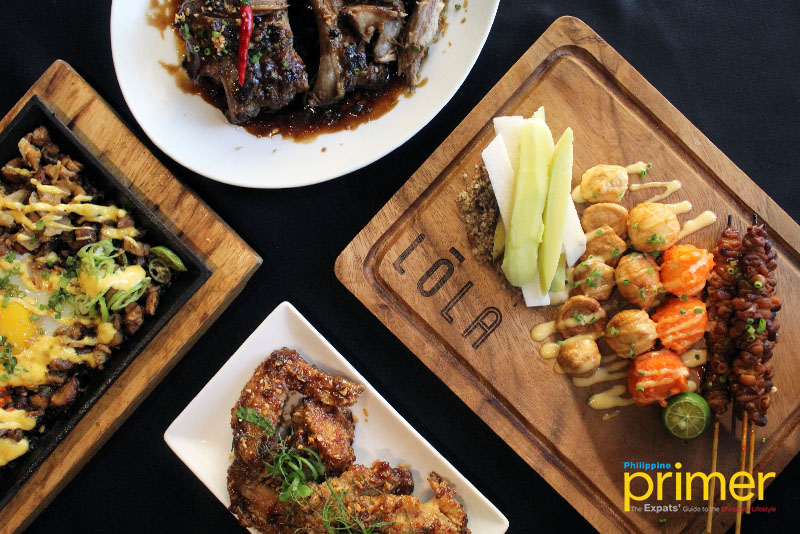 A one of a kind fare is the Pork Ribs Adobo (Php 485) that takes on the all-time favorite Filipino viand. Good for sharing, this dish is made with slow-cooked pork ribs in thick Lola's adobo sauce.
Just like any good rib dish, expect the tender meat that is easy to peel off the bone.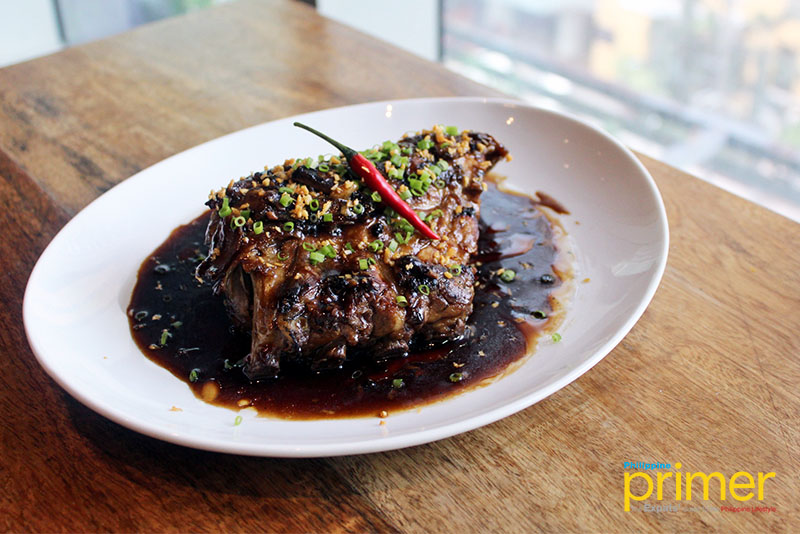 Pork Ribs Adobo (Php 485)
Meanwhile, the Chicken Inasal Sisig (Php 320) will give a treat of two kinds of Filipino dishes in one. Made with sizzling chicken sisig served with chicken aioli on top, this dish is a pure delight with the goodness of chicken inasal in sisig form.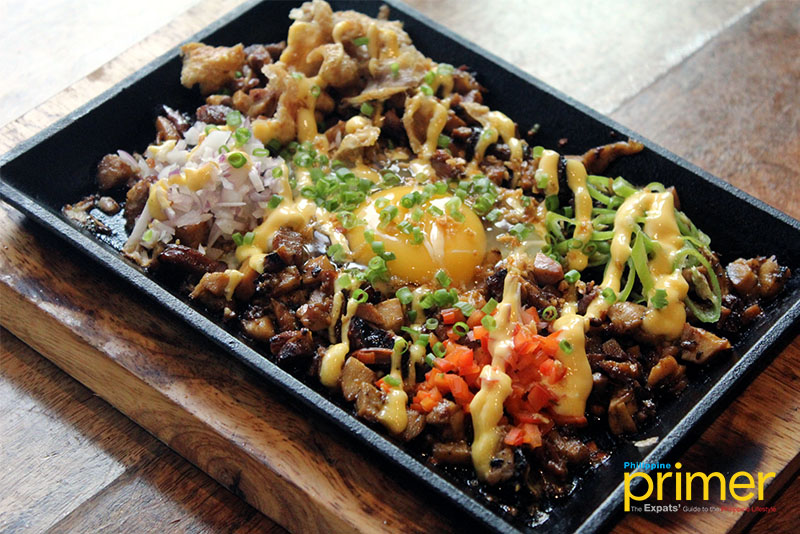 Chicken Inasal Sisig (Php 320)
Take note that it is best eaten while it's still sizzling hot and with a cup or two of rice. Just make sure to mix it immediately upon serving so that everything will be cooked evenly.
A particular choice in their small plates menu is the Honey Bagoong Wings (Php 195). This fried chicken wings will have your mouth full of sweet and savory flavors as every wing is tossed in Lola's in-house bagoong and honey coat.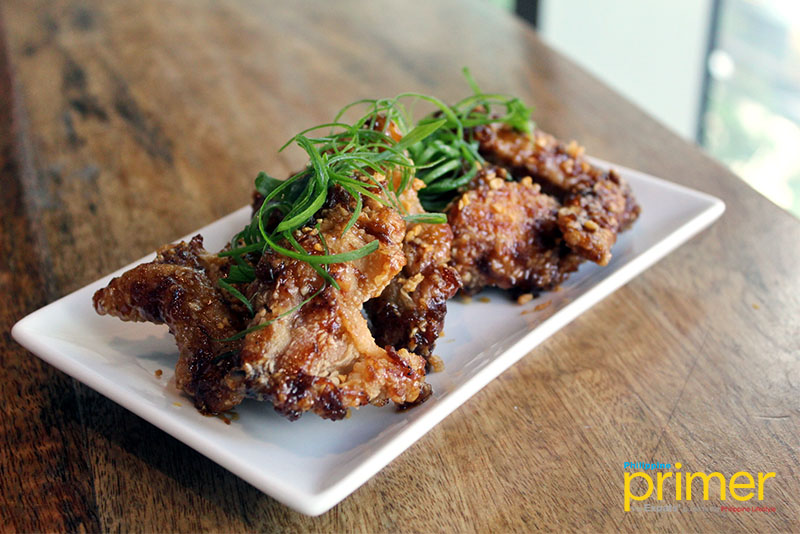 Honey Bagoong Wings (Php 195) 
Last but not the least, enjoy some good old' Pinoy merienda with LoLa Cafe's Streetfood Sampler (Php 200). This platter is comprised of isaw sticks (chicken intestines), kwek-kwek (orange quail eggs), squid balls, fish balls, and slices of green mango and jicama.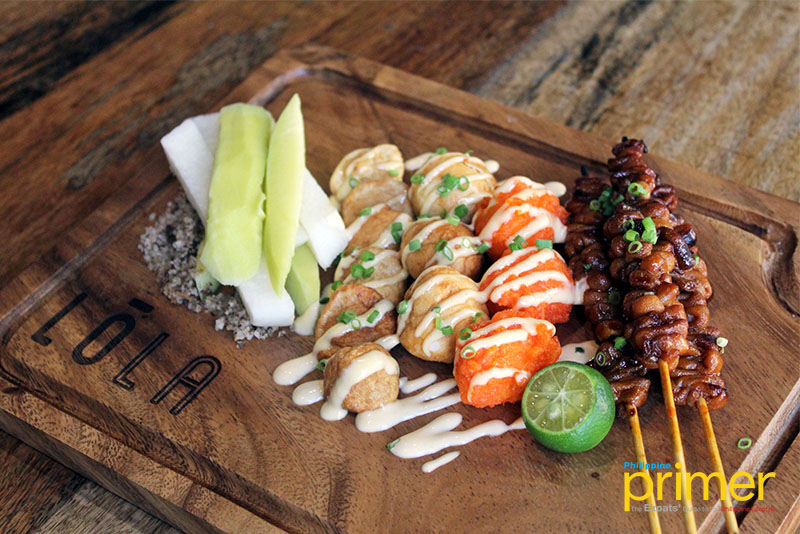 Streetfood Sampler (Php 200)
A reminiscent of a traditional house, Lola Cafe's interior boasts a homey yet modern ambiance that's not hard to miss. 
Although it speaks modern and industrial, there are still touches of an old traditional house like the capiz windows, wooden accents, and garden elements. The dining area, which can seat at least 120 people, is accented with fairy lights giving it a laid-back feel.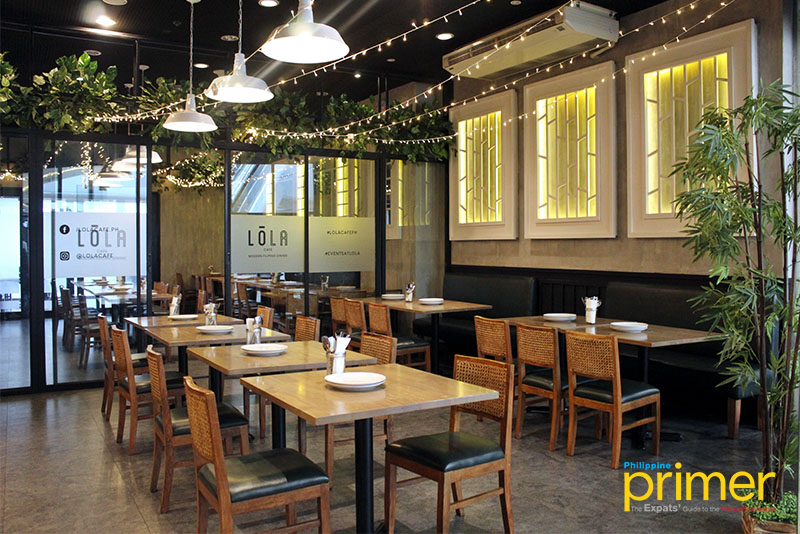 Further, Lola Cafe is also open for events, meetings, or special occasions. In fact, there is an area further inside that is meant for small gatherings where diners can spend private time enjoying Lola Cafe's modern Filipino dining.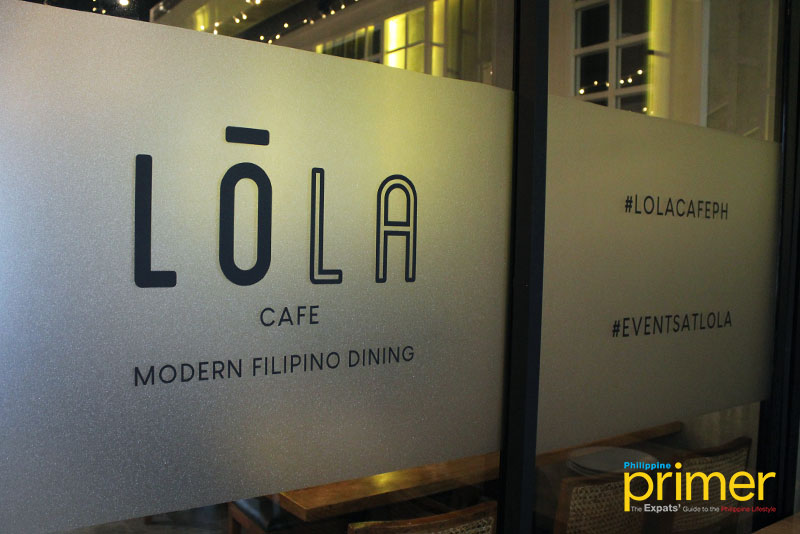 Apart from their branches in Tomas Morato and The Podium, Lola Cafe recently opened another home at S Maison, which will surely delight people in the south!
Indeed, Lola Cafe's hearty meals are a celebration of love and life that proves there is nothing greater than a grandmother's touch.
How to get here
• Lola Cafe is located on the 5th floor of The Poduim in Ortigas, Mandaluyong City.
• From Ayala, get on EDSA Avenue going northbound to Ortigas Center. After passing by SM Megamall, make a right turn onto Guadix Drive and merge at ADB Avenue in San Antonio where the entrance at The Podium will be on your right side. The nearest landmarks around The Podium are SM Megamall and St. Francis Square.
• The Podium has a basement parking available for mall guests.
---
Words and photos by Deneca Ordinanza
General Information
5/F, The Podium, ADB Ave, Ortigas Center, Mandaluyong City
02-8637-6387
11:30 a.m. to 11:00 pm
lola.cafe.bar@gmail.com
Restaurant Menu
You can scroll the image left and right.