Wilde in Makati (CLOSED): A premium milk tea café in Manila
Updated as of January 18, 2019: This restaurant is CLOSED.
Milk teas are blessings in the form of beverages especially because they're the perfect thirst quenchers for all seasons. They're not only delicious, but they are also healthy– thanks to the nutrients we get from the fusion of milk and tea. These flavorful refreshments though, are usually in a grab-and-go concept but thanks to Wilde, a cozy milk tea place in Makati, since we can already enjoy our milk tea more comfortable than ever.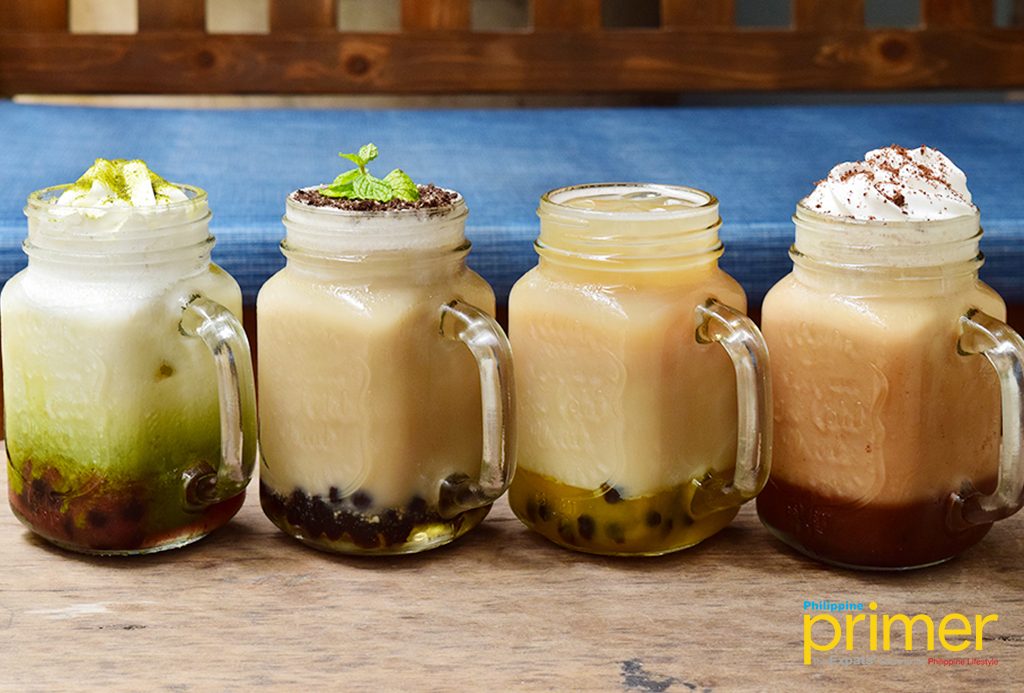 Their flavorful milk teas are served in pretty mason jars when you dine in
Wilde was formerly Writers Block which offers coffee cocktails, but it has recently changed its concept to offer premium milk tea now. Named after writer/poet Oscar Wilde, this milk tea place seeks to elevate the milk tea experience in the Philippines by creating a café that highlights milk teas as primary drinks.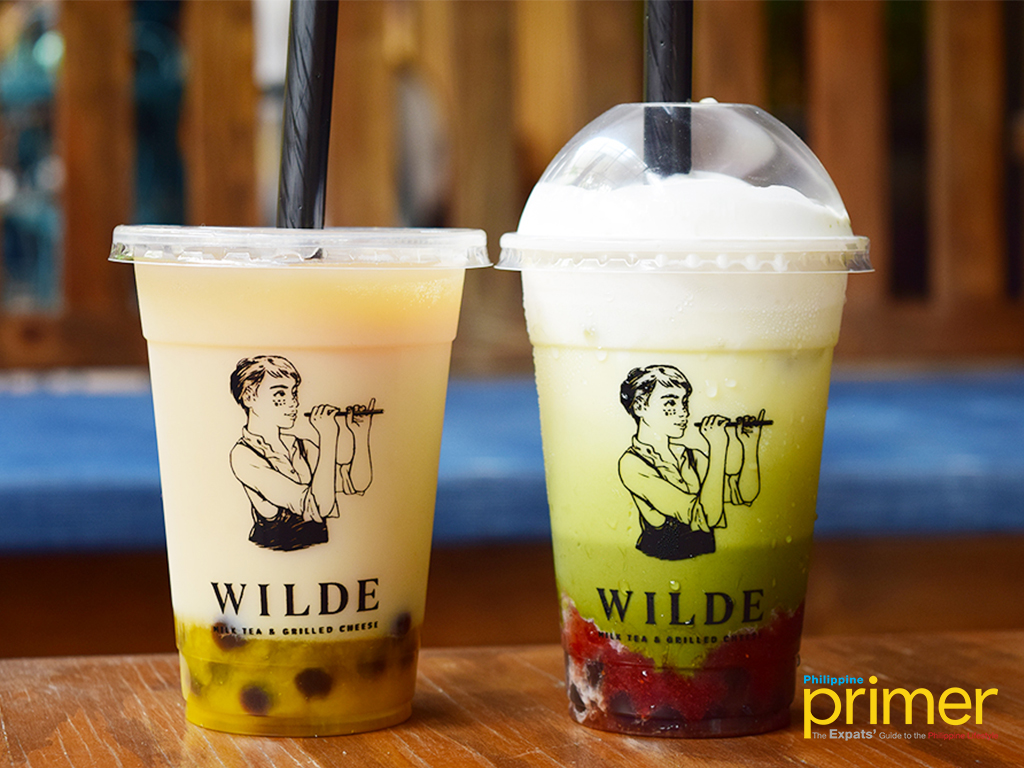 Mango Green Tea (Php 130) and Strawberry Matcha(Php 160) in take-out cups
The tea that Wilde uses for their beverages are sourced from other countries such as Sri Lanka, Thailand, and Taiwan. According to the owners, they are hoping to increase the demand of tea leaves which may encourage local farmers to grow tea. They wanted to support local farms by using locally-grown tea leaves, like how they use local coffee beans in the much-loved neighborhood café Local Edition.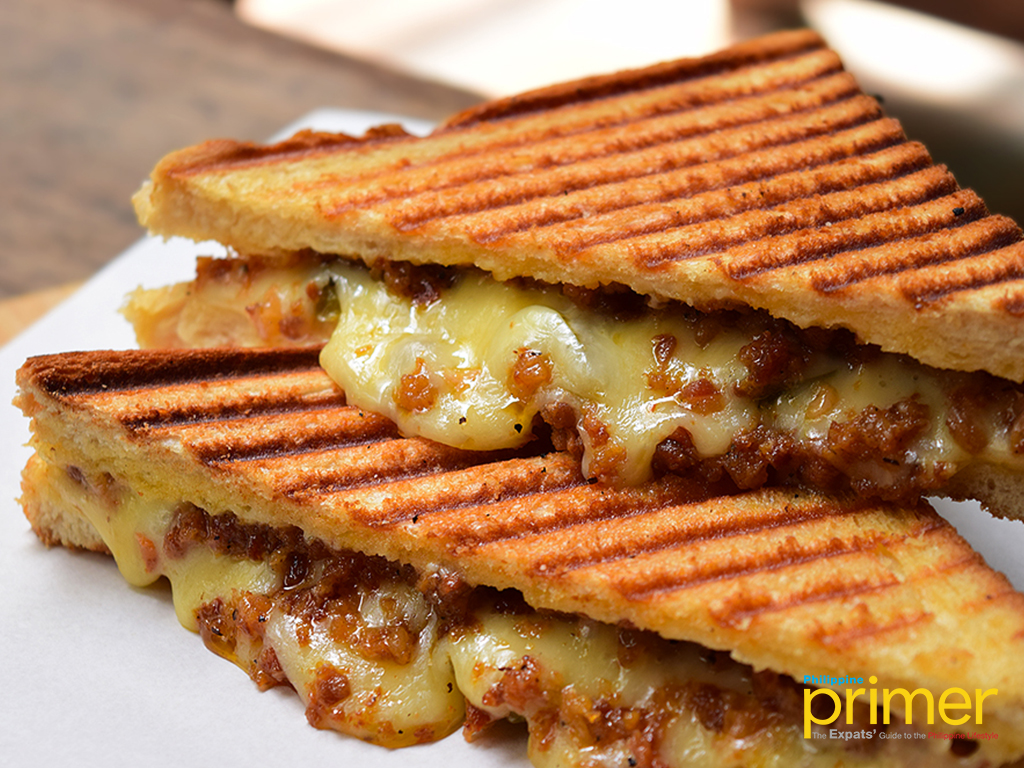 Chorizo & Jalapeno Grilled Cheese sandwich (Php 250)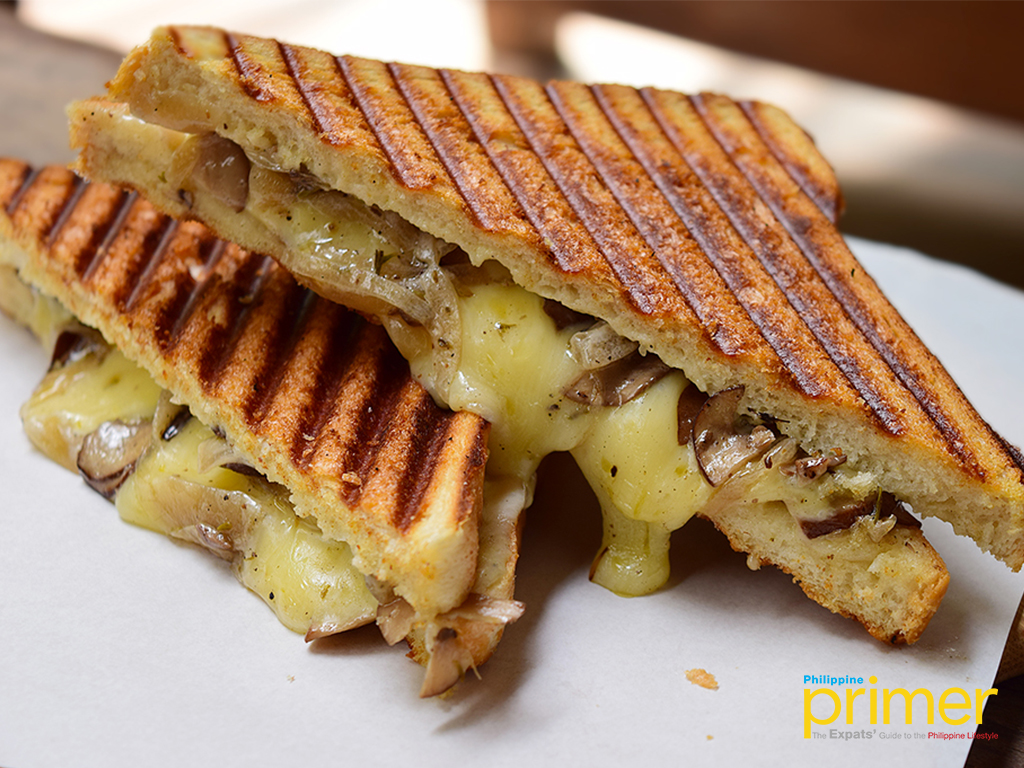 Roasted Mushroom Grilled Cheese sandwich (Php 220)
Their milk teas use soy milk as alternative to dairy milk so that vegans and lactose intolerant ones can enjoy their cup of tea. Apart from their thirst-quenchers, they also serve snacks such as grilled cheese sandwiches, among others, to complement their drinks. For their place, Wilde has a cozy space that you'll love to go to spend your me-time over a cup of tea and some good snack.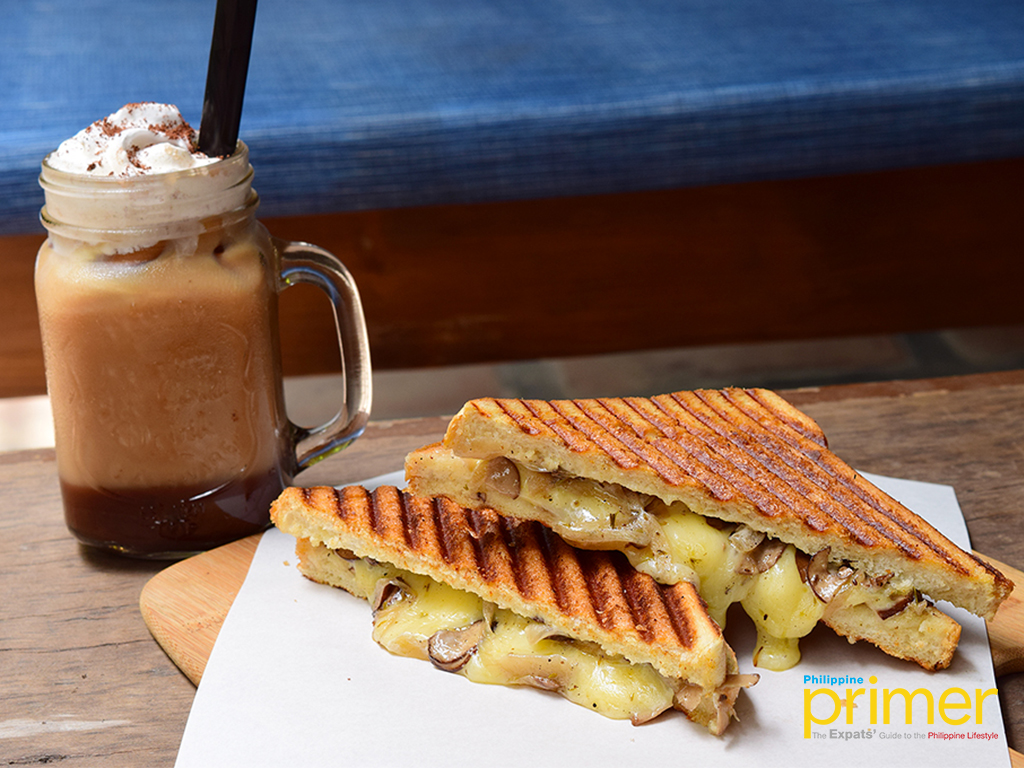 A perfect pair of grilled cheese sandwich and milk tea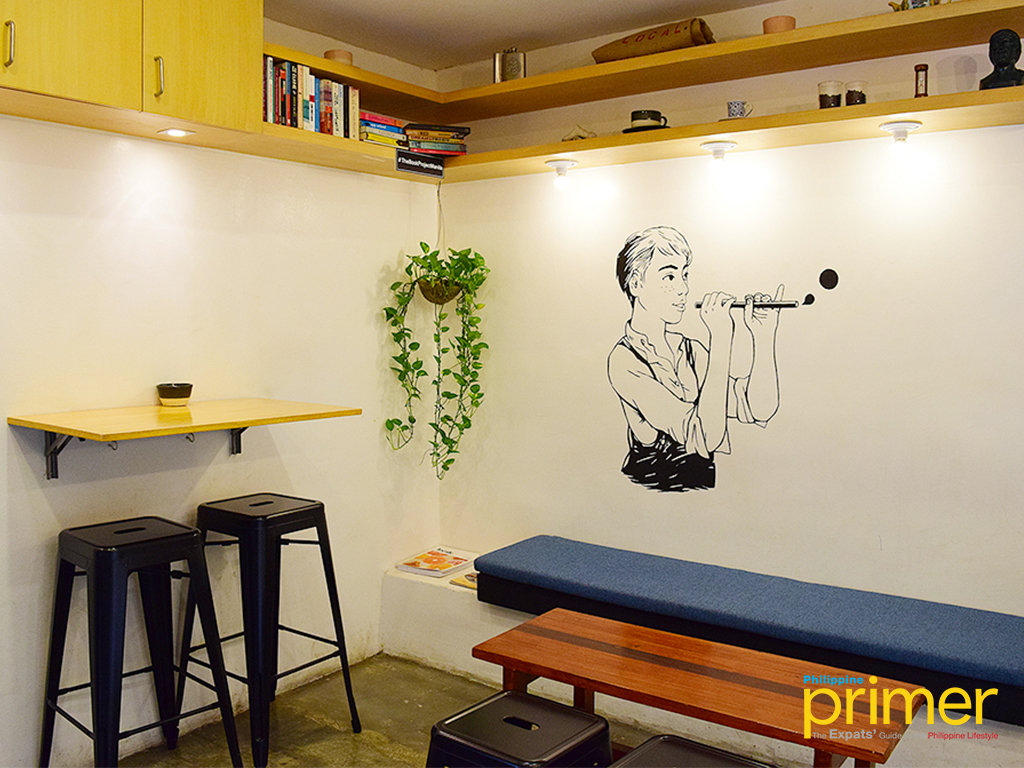 Inside Wilde
Visit Wilde now and try their premium milk tea like no other!

The Alley at Karrivin Plaza, Chino Roces Extension, Makati

8 am to 8 pm (Monday to Friday), 11 am to 8 pm (Saturday), Closed on Sundays