The Wild Poppy in Makati: Serving Southeast Asian Cuisine and Cocktails with a Twist
Poblacion in Makati is a home to some of the hippest of places in Manila. With a blooming nightlife, floods of people come in to visit the place every night. If you are looking to visit Poblacion, you may want to add The Wild Poppy to your list, as every dish is an innovation and every drink a concoction to lovers of food and of tea alike.
Also read: The Smokeyard in Poblacion: Classic American BBQ Hub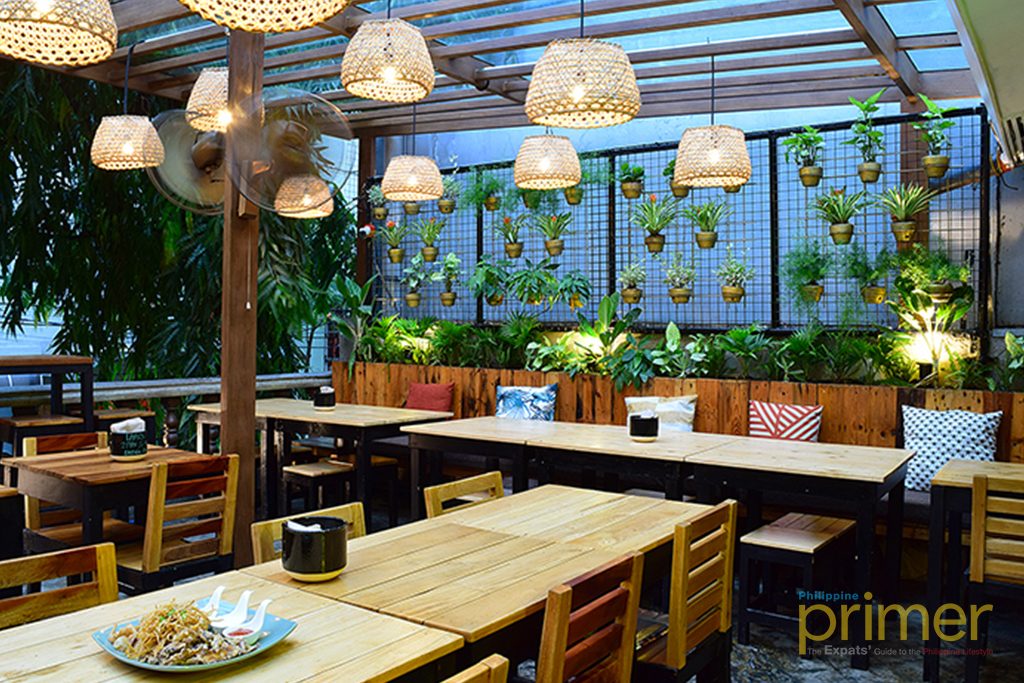 The Wild Poppy in Poblacion soothes its diners with a comfortable vibe, reminding of an oasis.
The Wild Poppy is one of the three restaurants. Cushioned on the second floor of 5666 Don Pedro St., it endorses a comfortable vibe with its fashionable and cozy terrace seat, reminding its dwellers of an oasis far from the roads below. With plants hanging on the side wall complementing the wood accents from the furniture, and a glass roof shielding the diners from the rain, The Wild Poppy gives off an outdoorsy feeling, popular to young female frequenters.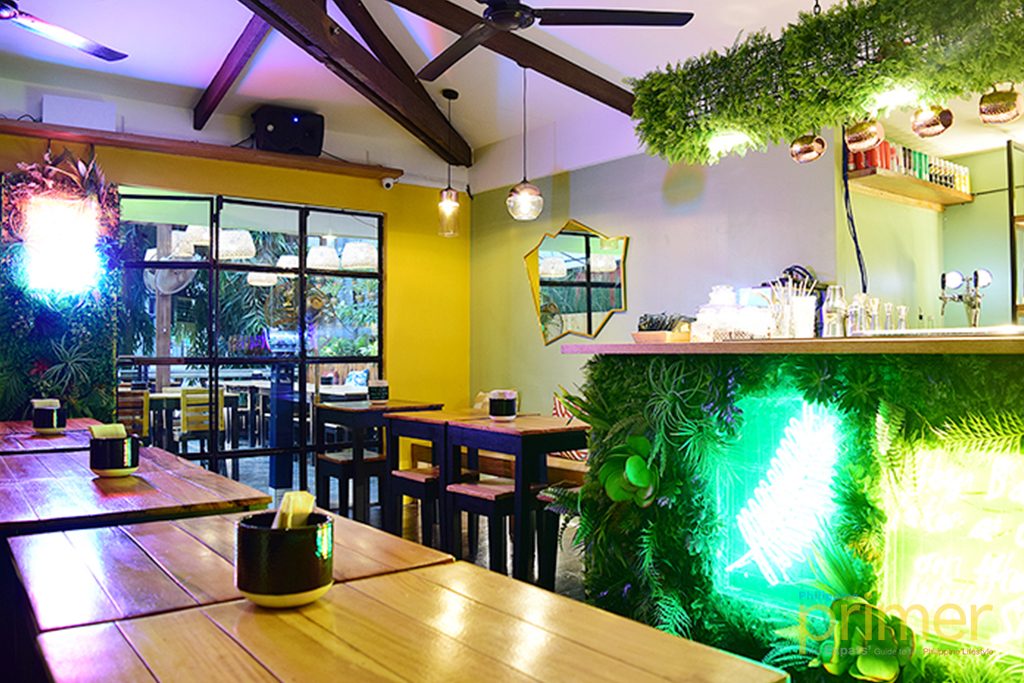 The restaurant boasts of its interiors laden with neon lights amidst green floras.
A laid-back place with gentle neon lights radiating in its glamorous interiors, reminding of a neo-noir film, The Wild Poppy serves modern Southeast Asian cuisine with delectable twists. The Red Thai Noodles (Php 410), with its creamy red curry and fried noodles with a mild potato essence, is highly recommended to lovers of Thai food.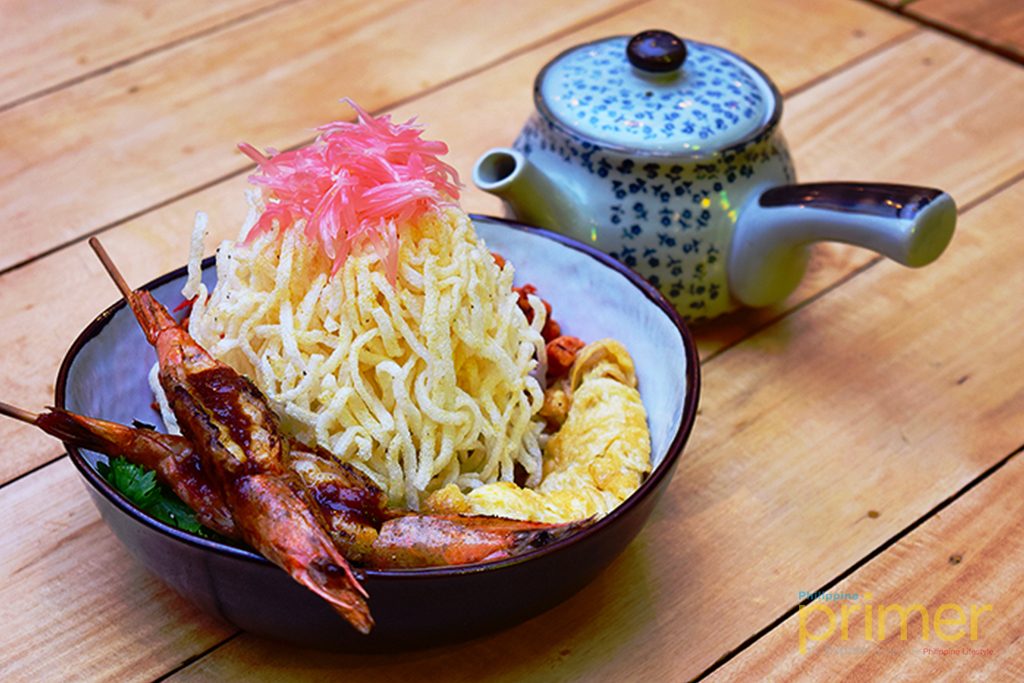 Red Thai Noodles (Php 410)
For vegetarians, you may also try their Mixed Shrooms (Php 350), with its three different kinds of mushrooms fried Tempura style, including Hiratake, Shimeji, and Shiitake mushrooms, served with three different kinds of sauces.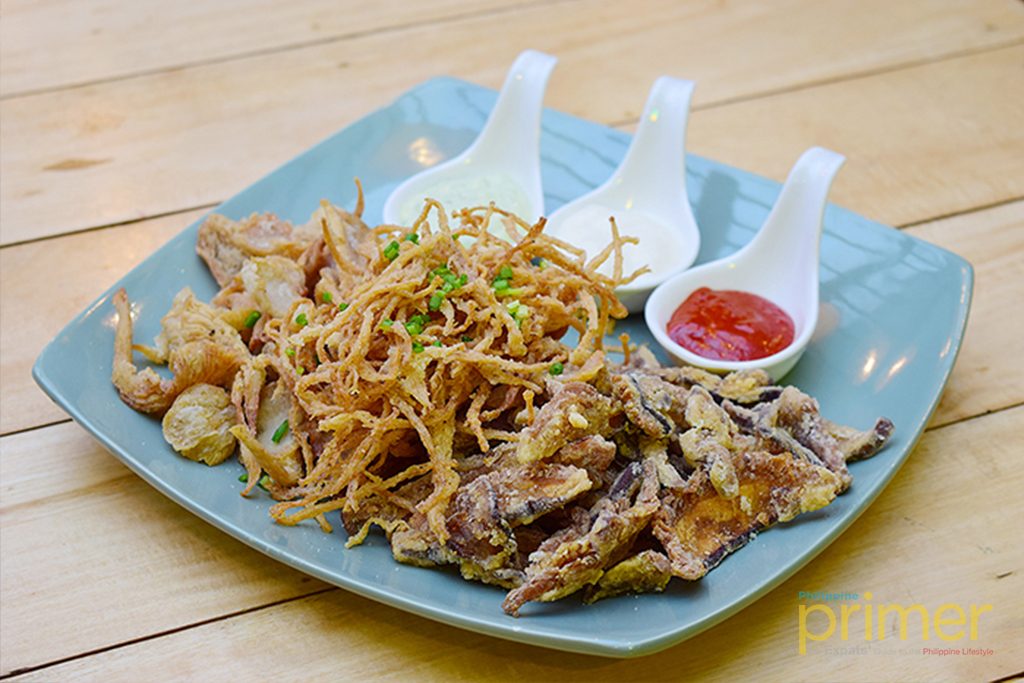 Mixed Shrooms (Php 350)
Finally, for lovers of a kick of spice, try their affordable Chicken Ren Damn Bao (Php 140),  with chicken rendang in cuapao bao, served with a fusion of sweet potato and potato on the side.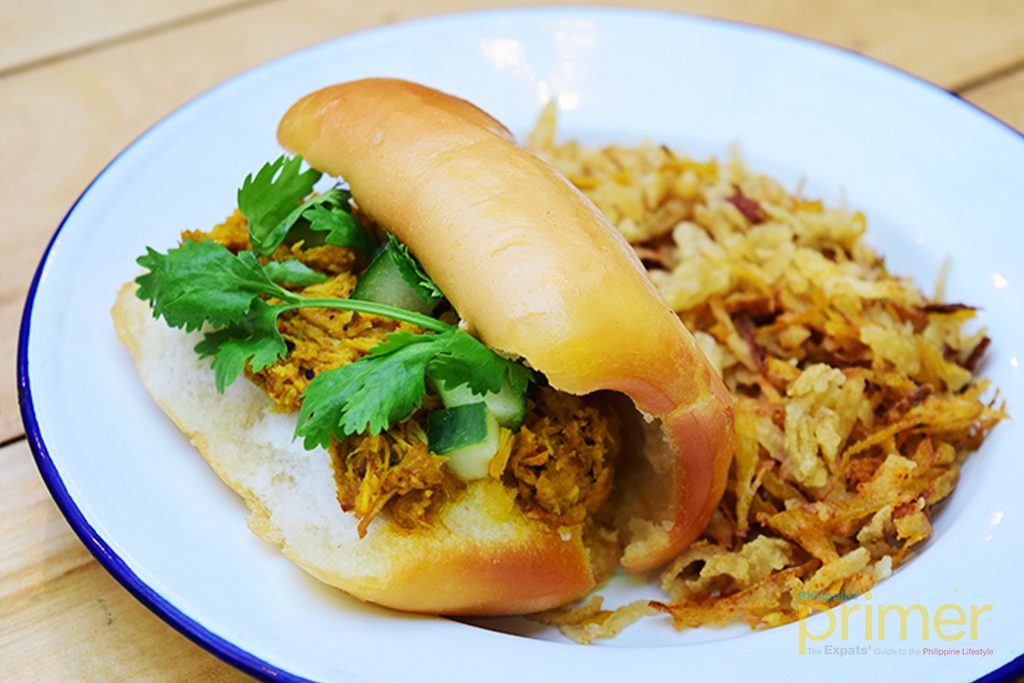 Chicken Ren Damn Bao (Php 140)
What's more is that cocktails, infused with kicks of tea, are also served, with Signature Cocktail prices ranging from Php 260 to Php 310.
Also read: Long Time Ago: A Taste of Sichuan Cuisine in Poblacion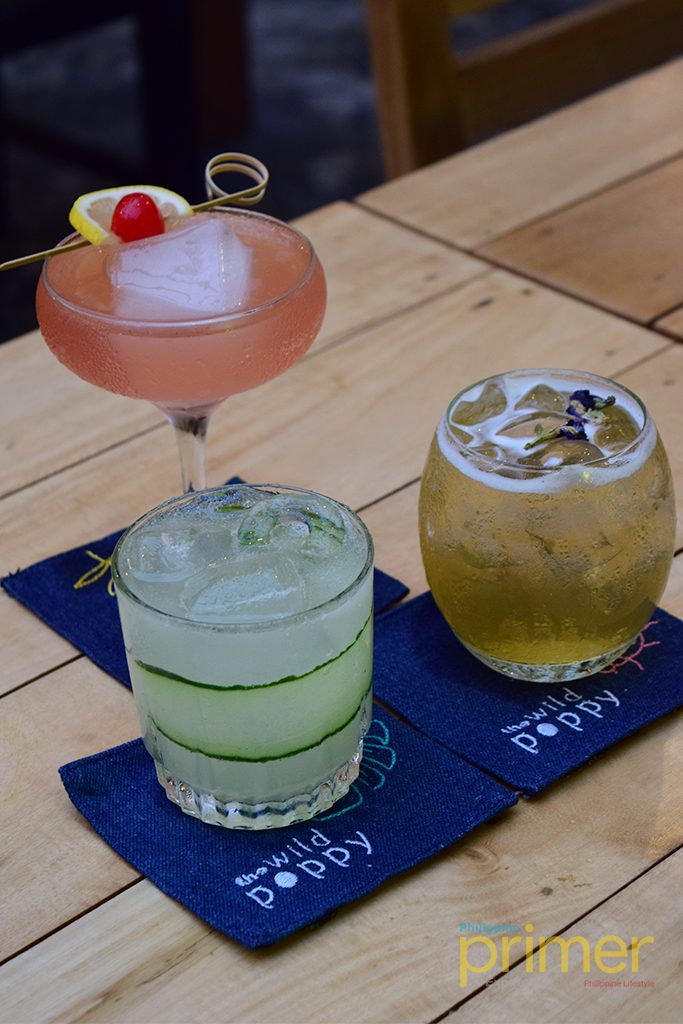 Cocktails are also served!
Most in demand from Thursday nights to Saturday mornings, The Wild Poppy is a stress-free zone for lovers of liquor and Asian cuisine alike. You can pay them a visit at 2/F 5666 Don Pedro Street, Poblacion, Makati or contact them at +63 995 990 8737 and at reservations@thewildpoppymnl.com for inquiries.
---
This also appears in Philippine Primer Japanese Magazine's August issue.
Store Information
2/F 5666 Don Pedro Street, Poblacion, Makati
+63 995 990 8737
6 pm to 1 am (Mon to Thurs) ; 6 pm to 3 am (Fri and Sat)
Closed on Sundays.
hello@thewildpoppymnl.com