Trip to Yakal: Some of the best restaurants along Yakal St. in Makati
When it comes to Makati's food hubs, everyone goes to one of two places: Salcedo or Burgos. Salcedo is home to restaurants that serve a variety of different cuisine, while Burgos is home to experimentation: bars, bar and restos, concept dining, and the like.
There is, however, one street in Makati that you should also recognize as a growing food hub: Yakal St. While there are a couple of restaurants along this all-but-forgotten street in Makati, we feel that these restaurants are some of the best, especially when it comes to Western cuisine:
Chesa Bianca is a place for real European home-style cooking. Their chef prepares flavorful traditional authentic European-Swiss dishes from assorted high quality imported ingredients that makes every visit more than worth it. They offer a wide variety of items on their menu: from veal, pork, beef, and lamb to chicken and seafood.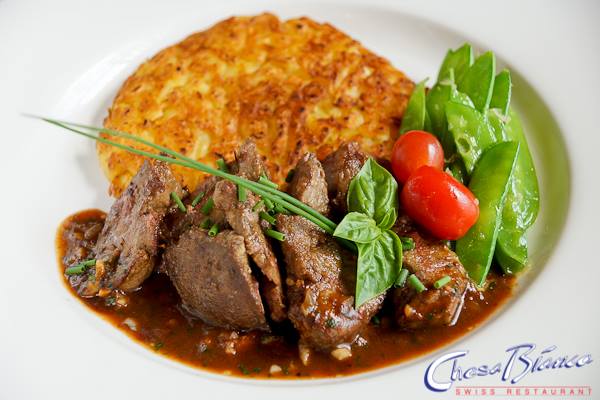 (Chesa Bianca)
Some of their signature dishes include the Barley Soup (Davos-style soup with air dried beef), Clochard Röschti (crisp Swiss rösti topped with cervelat sausage bacon, crisp onion, and fried egg), Sliced Veal Zürich style (sliced veal in a mushroom cream sauce served with crisp Swiss rösti potatoes), and the Pork Cordon Bleu (ham and Gruyére cheese stuffed breaded pork escalope served with French fries and lemon wedge).
Chesa Bianca is open from 11:00 am – 3:00 pm and 6:00 pm – 11:00 pm, Mondays to Saturdays. For reservations, please call 02-892-7524 or 02-815-1359. Know more about Chesa Bianca through their website or their Facebook page.
UPDATE as of February 2019, Carpaccio Ristorante Italiano has announced their closure:
It is with sincere regret and reluctance to notify you that Carpaccio Ristorante Italiano will be closing permanently its doors on the evening of February 16, 2019, after 24 wonderful years of being one of the leading Italian restaurants in Manila.
Nevertheless and on a positive note, we are happy to inform everyone that we will continue to serve the most popular Italian dishes in our two restaurants in the same building – Chesa Bianca & I'm Angus Steakhouse. In the case of functions, we will be more than happy to attend requirements on the Carpaccio premises.
—
Italian dining at its finest! Carpaccio Ristorante Italiano has been a go-to restaurant for those who like their Italian to be as authentic as humanly possible. It is a premier destination for food and wine lovers seeking a classic Italian and serene dining experience.
Carpaccio offers the best in classic Italian dining – Carpaccio dishes, Antipasti, generous salads, freshly made pasta and tempting desserts –alongside a sophisticated wine list that features only the finest wines, served by the glass.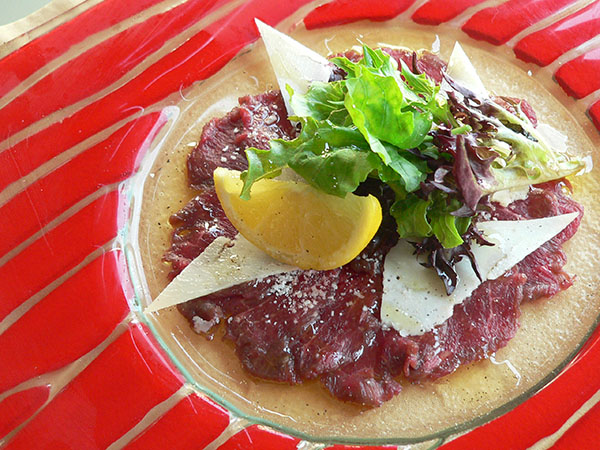 (Carpaccio)
The star of the show at Carpaccio is, of course, their Beef Carpaccio. They use only certified Angus beef for their superstar dish. They also offer lamb and salmon Carpaccio, all perfectly picked and freshly served to satisfy each guest's appetite.
Their wine selection includes an excellent range of Italian wines from the seven famous wine regions of Italy – Piemonte, Veneto, Sicilia, Marche, Abruzzo, and Campania – along with some of the best-selling wines from France, Spain, Australia, South Africa, and New Zealand.
Carpaccio RIstorante Italiano is open from Mondays to Sundays, 11:00 pm – 3:00 pm and 5:30 pm – 10:30 pm. For reservations, please call 02-867-3164, 02-553-9643, or 02-553-9636. Get the latest from Carpaccio through their website or their Facebook page.
I'm Angus Steakhouse / Cave Werdenberg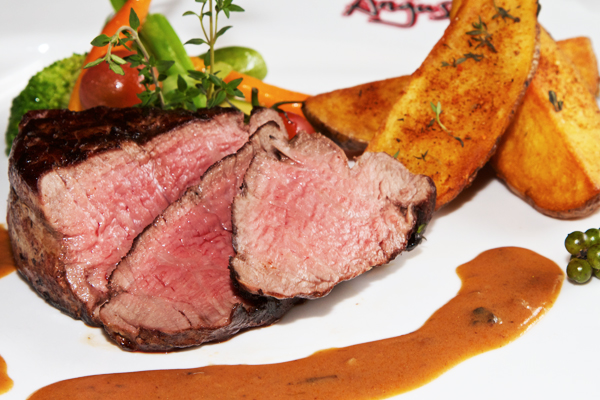 (I'm Angus Steakhouse)
Westerners have a thing for steaks: they can't get enough of it. Any place that serves good steaks will most likely be known to anyone who comes from the West. Case in point: I'm Angus Steakhouse.
Managed and owned by Säntis Delicatessen's CEO Mr. Werner Berger, I'm Angus Steakhouse aims to raise the standard of excellence for steakhouse to a whole new level. I'm Angus Steakhouse's ultimate goal is to provide a celebration of an extraordinary food and wine, in the company of friends and family.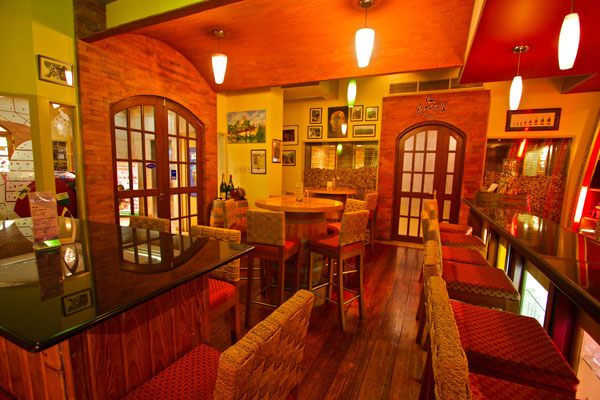 (Cave Werdenberg)
I'm Angus Steakhouse offers a world-class dining experience featuring only the finest in prime beef. It also boasts some of the finest wines in the world through Cave Werdenberg, one of the best places in Yakal to get good wine.
I'm Angus Steakhouse is open from Mondays to Saturdays, 11:00 am – 3:00 pm and 6:00 pm – 11:00 pm. For reservations, please call 02-892-5852, 02-843-7286, or 02-275-5938. Visit their website or their Facebook page for more information.
Here's the best part about these three restaurants: they're all conveniently located in one place: Dining at Yakal, which is at 7431 Yakal St., San Antonio Village, Makati City.
PHOTO CREDIT: Images from I'm Angus Steakhouse and Cave Werdenberg grabbed from Chesa Bianca on Facebook, Carpaccio Ristorante Italiano, I'm Angus Steakhouse and Cave Werdenberg
Store Information
7431 Yakal St., San Antonio Village, Makati City