The Smokeyard in Poblacion: Classic American BBQ Hub
This classic American BBQ restaurant creates a fusion of all the best barbecue techniques and flavors, and it's found in the booming food hub of Poblacion.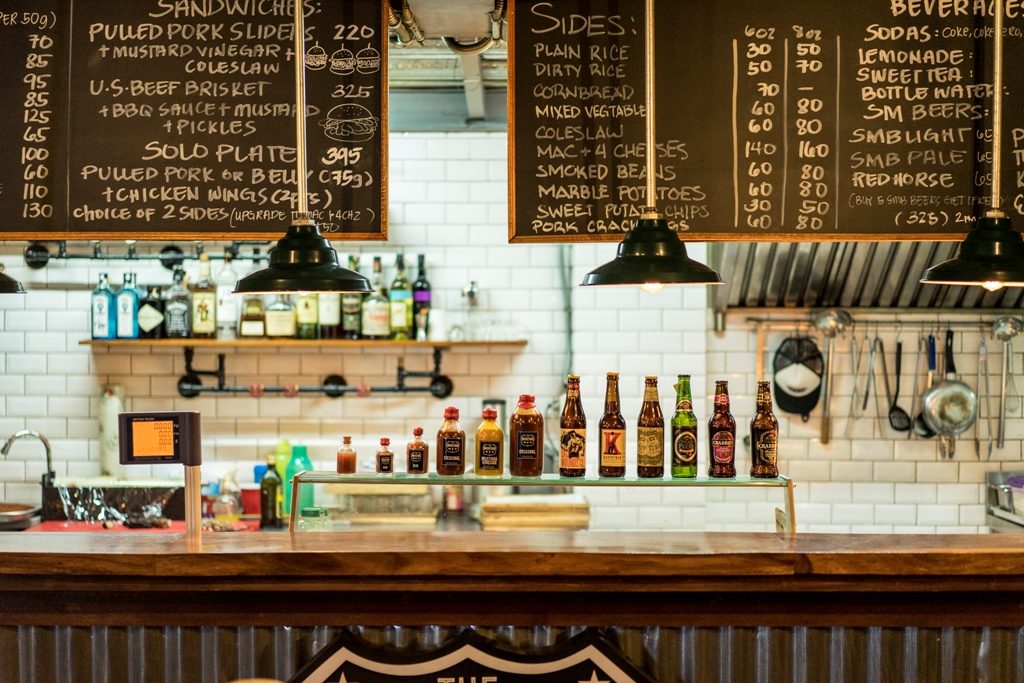 The Smokeyard in Poblacion
Bringing your favorite American comfort food to the Philippines, The Smokeyard satisfies your longing for classic American BBQ with their tasty meats.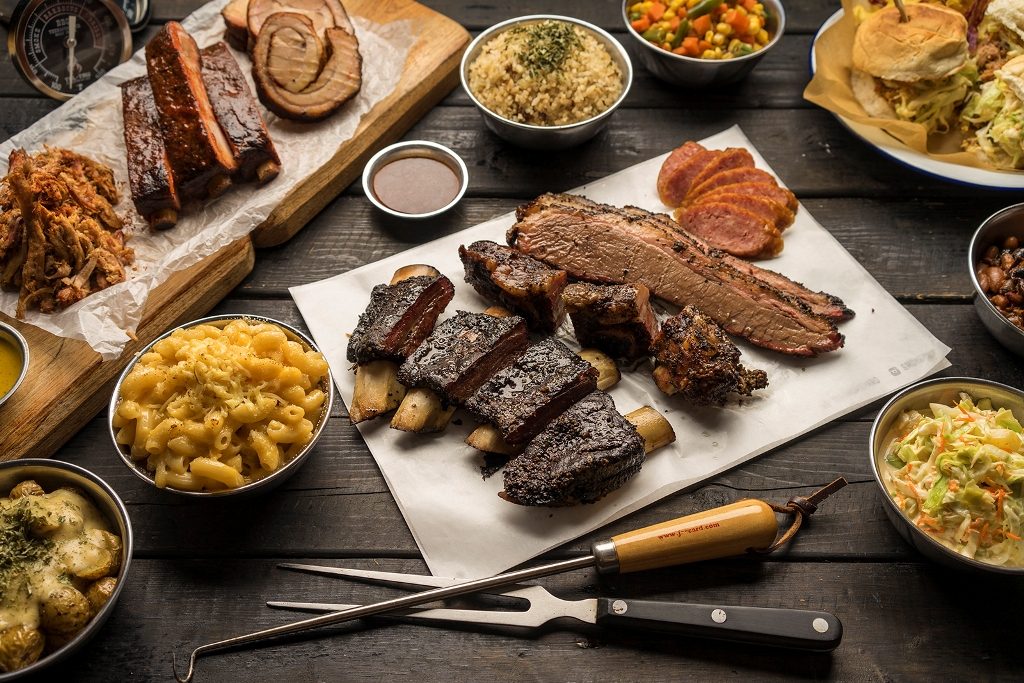 Started as a concept by Brooklyn-based founder, pitmaster and barbeque aficionado, Mr. Troy Conine, the restaurant is a friendly and unpretentious place where meats are treated as kings of the restaurant. The famous smoked meats are carefully prepared at low temperatures over a long period of time, following a classic Southern technique of smoking using a combination of 100% fruit and hardwoods such as apple, hickory, and oak.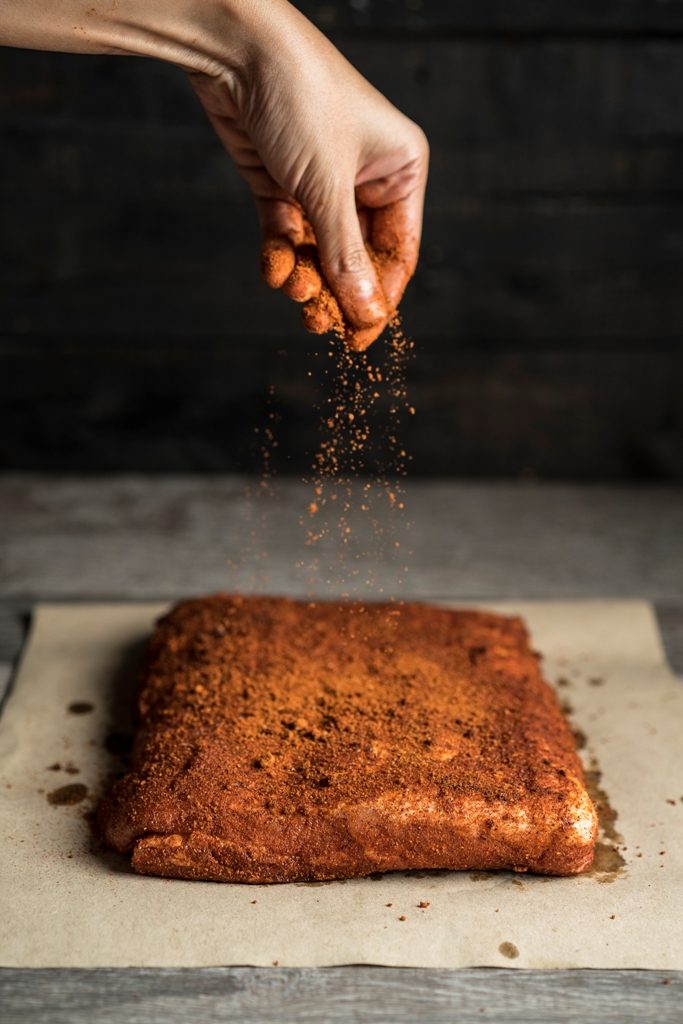 The meats of Smokeyard seasoned with their signature spices
They specialize in authentic smoked meats, and they also serve traditional barbeque cuts as well as non-traditional meats like lamb leg, ham, tri-tip, salmon, and pork belly.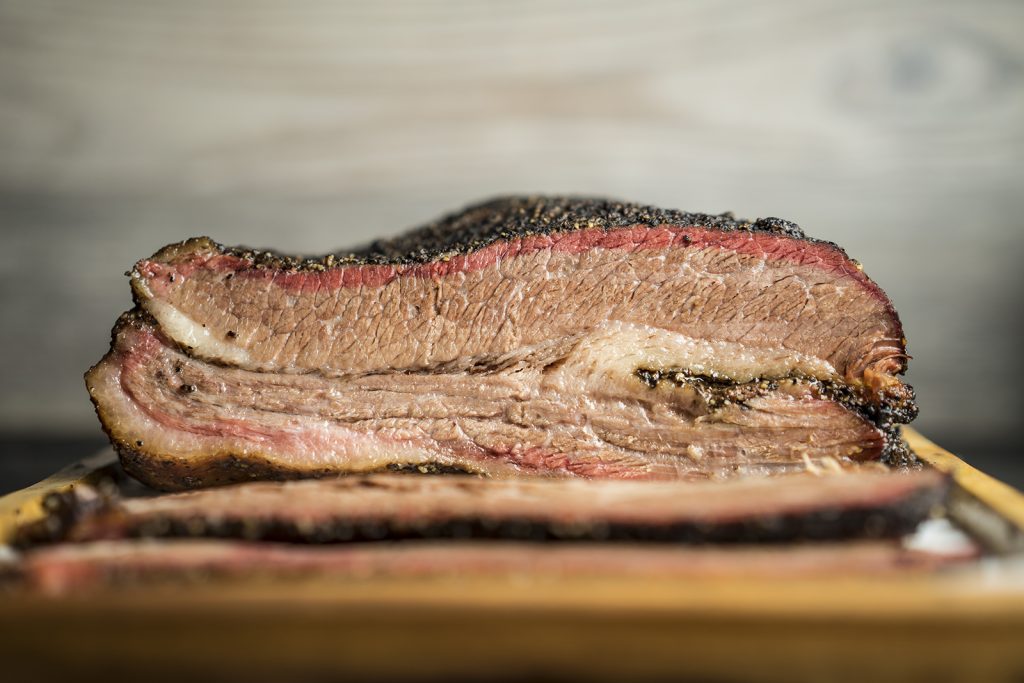 Brisket a la Carte (U.S. brisket at Php 145/50g)
The Smokeyard is also serving spirits, local craft beers, imported beers, wines, and classic drinks such as fresh lemonade and fresh brewed Southern sweet tea to pair with your favorite smoked meat.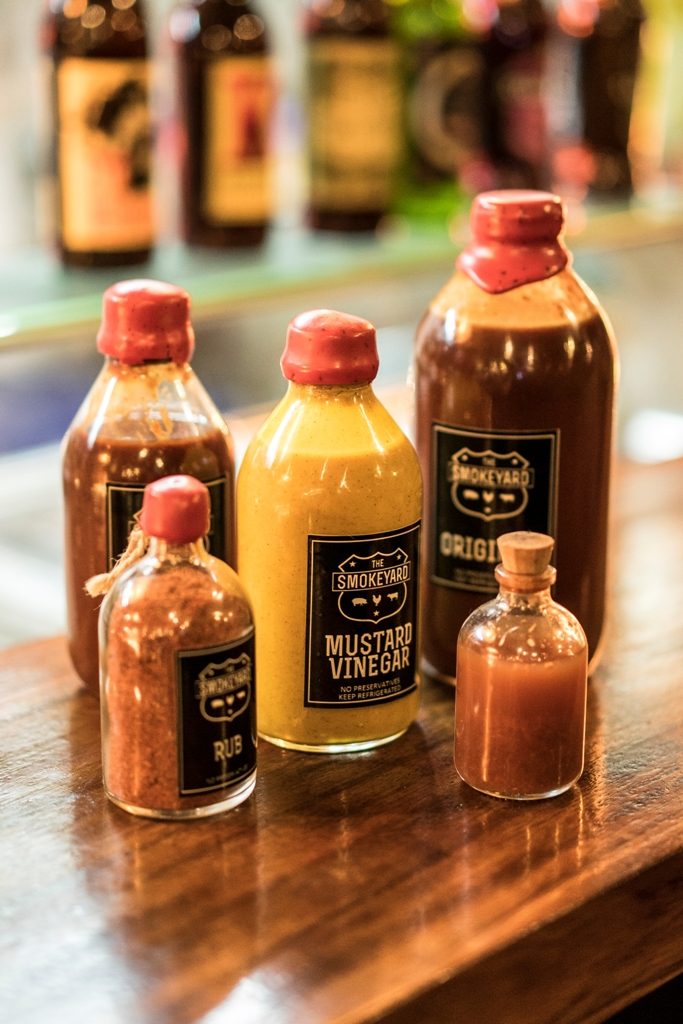 Sauces available for purchase at the bar
If you're eyeing to do your own smoked-meats at home, you can achieve The Smokeyard's classic BBQ taste as you can purchase a variety of sauces from their store.
Visit The Smokeyard at 5666 Don Pedro Street in Poblacion, Makati City. Reservations are recommended for large groups and customers may also place an order ahead of time for discounted wholesale meats to take home for parties/events.
Inside The Smokeyard
For more information, you can visit their Facebook page at The Smokeyard or call them at 02-771-1288.
---
Images courtesy of The Smokeyard
A version of this appeared in Philippine Primer's Japanese (August 2018) and English (September 2019) issues.
Store Information
5666 Don Pedro Street, Poblacion, Makati City
02-771 1288
12 p.m. to 12 a.m. (Tue to Thu and Sun), 12 p.m. to 2 a.m. (Fri to Sat)
Monday