Tenant Manila in Makati: A hang-out spot for surfers in the Metro
If you're a surfer who's feeling homesick of the beach and stuck in Manila for work or school, Tenant Manila will be your new hang-out spot in Makati City.
Located in Kamagong, Makati, this shop has two things to offer: a coffee shop and a retail shop. At the ground floor of Solace Hotel, this shop has a beach, surfer vibe, accented with plants and surfboards. They offer coffee, pastries, cookies, sandwiches, tea, and different liquors.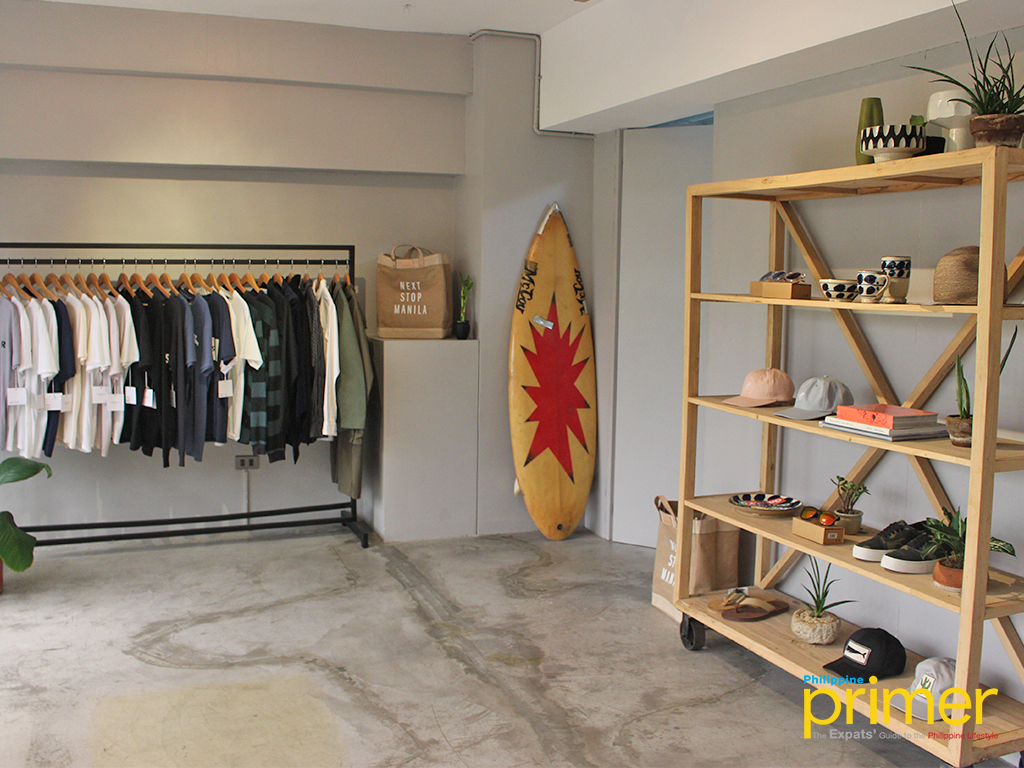 They also sell hats and slippers for surfers and customers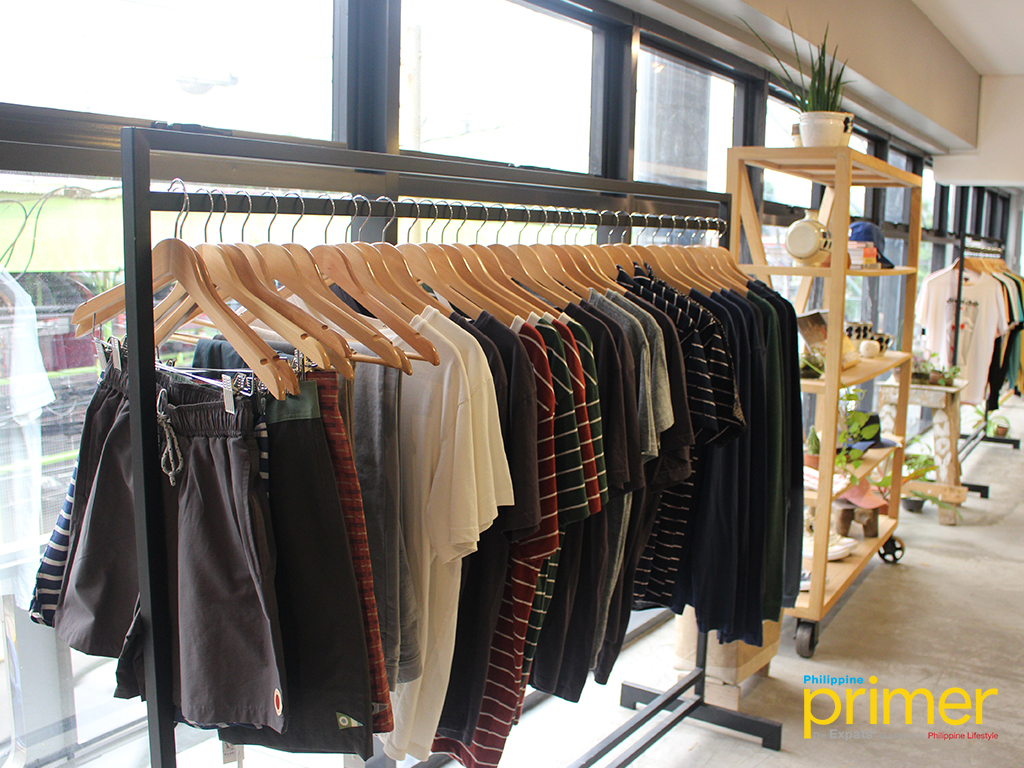 Shirts of premium brands are stocked upstairs for everyone to view
The second floor houses their lifestyle retail shop, where they sell shoes, bags, shorts, and shirts. They sell premium apparel from the US, Japan, and Europe. They carry some of the best brands in the world such as Saturdays NYC, Engineered Garments, Mollusk, Surf is Dead and Quality Peoples.When you're done browsing you can go down and have a good cup of coffee or have a bite to eat.
When you're done browsing you can go down and have a good cup of coffee or have a bite to eat.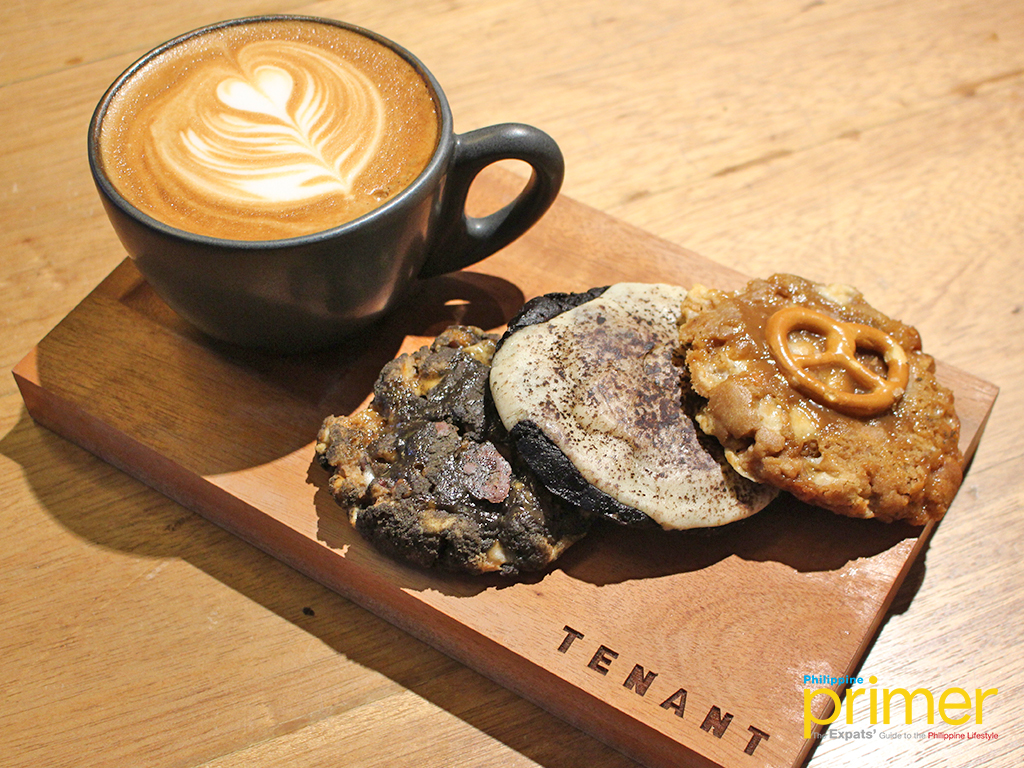 Latte (Php 120) with cookies from  Bald Baker (Php 100 each)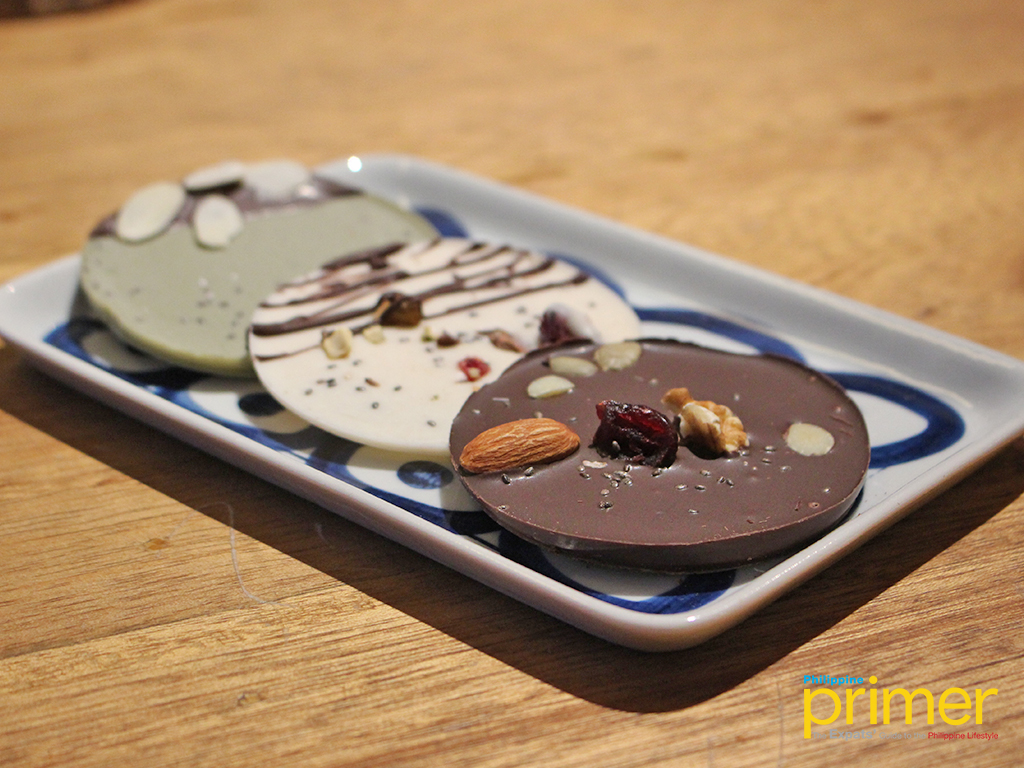 Chocolate Disks: Matcha, Strawberry, and Dark Chocolate  (Php 50 each)
Located downstairs is their coffee shop, quaint and designed with both local and international magazines. You can order their usuals like their Mocha (Php 140), or if you're feeling adventurous you can have a drink customized just for you. If you're not a coffee lover, they also offer flavored sodas such as Blood Orange and Passionfruit Soda (Php 100). For their alcoholic beverages, they have Monkey Shoulder whiskey, Reyka vodka, Hendricks gin as well as Inedit beer by Ferran Adria of El Bulli.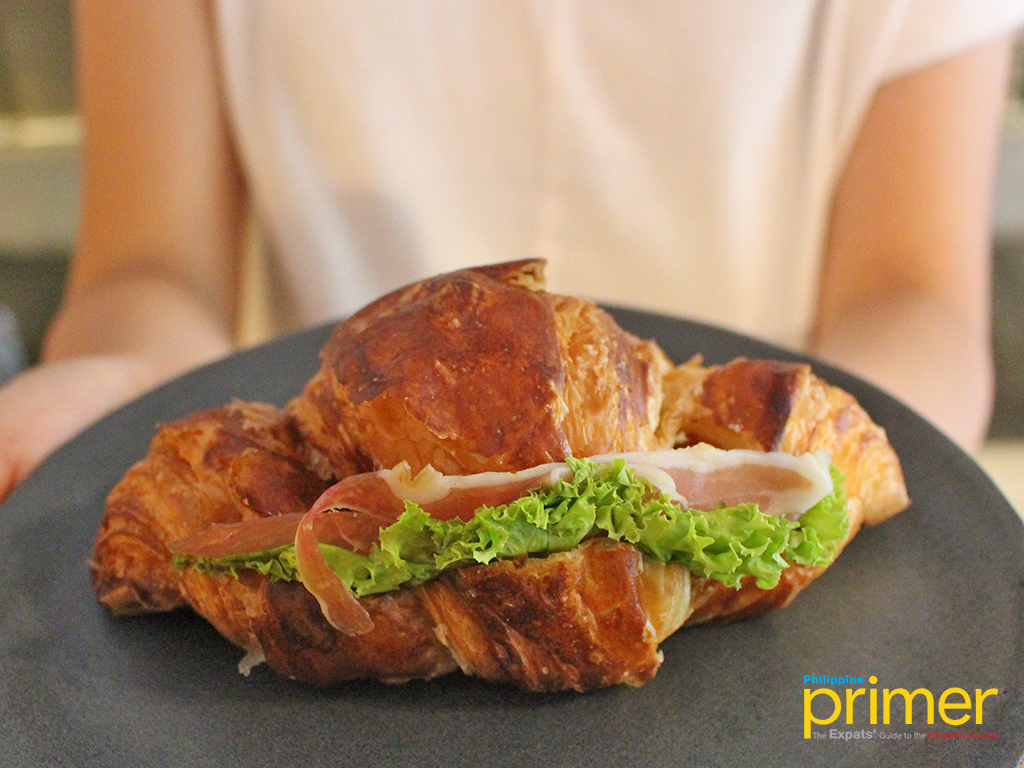 Prosciutto (Php 250)
Munch on some Prosciutto and BLT sandwiches (Php 250), or try their cookies (Php 100 each) from Bald Baker. They serve locally roasted coffee, the coffee beans are imported from Brazil. Tenant Manila is a mix of Japanese and French influences; their chef is Japanese. Recently, they have added Chocolate Disks (Php 50 each) for anyone who is looking for sweets.
If you're nearby, don't forget to drop by at the 9639 Kamagong, Makati, City to visit Tenant Manila.

9639 Kamagong, Makati, City

Tuesday - Saturday : 12pm- 9pm / Sunday 12pm - 7pm

Cash,, Mastercard, and Visa