Park Avenue Desserts
Savor the sweet life
Park Avenue Desserts (PAD) is one of Manila's finest when it comes to desserts and pastries. The shop, now on its 15th year, is strategically located in the bustling district of Magallanes in Makati City.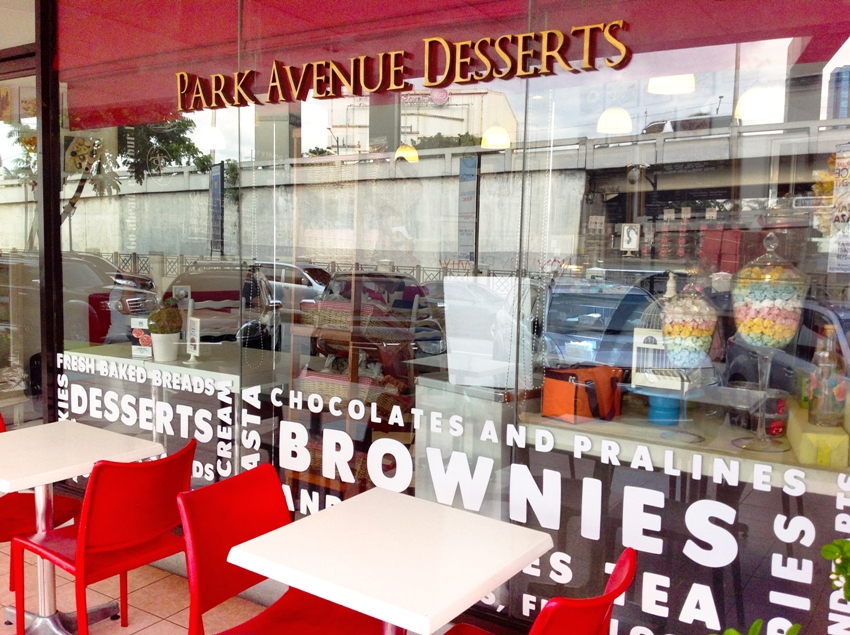 At the helm of the operations are Pastry Chef Buddy Trinidad and his wife Rita. Chef Buddy spent 15 years of culinary and pastry expertise in some of the most respected food establishments in the US and is known for his glorious dessert creations for the exclusive Oscar Awards party hosted by Vanity Fair at Mortons.
He is also one of the Founders and the current President of Pastry Alliance of the Philippines. The hardworking couple is zealously involved and hands-on with the overall operations of the shop to ensure that customers get nothing less than a deluxe desserts experience.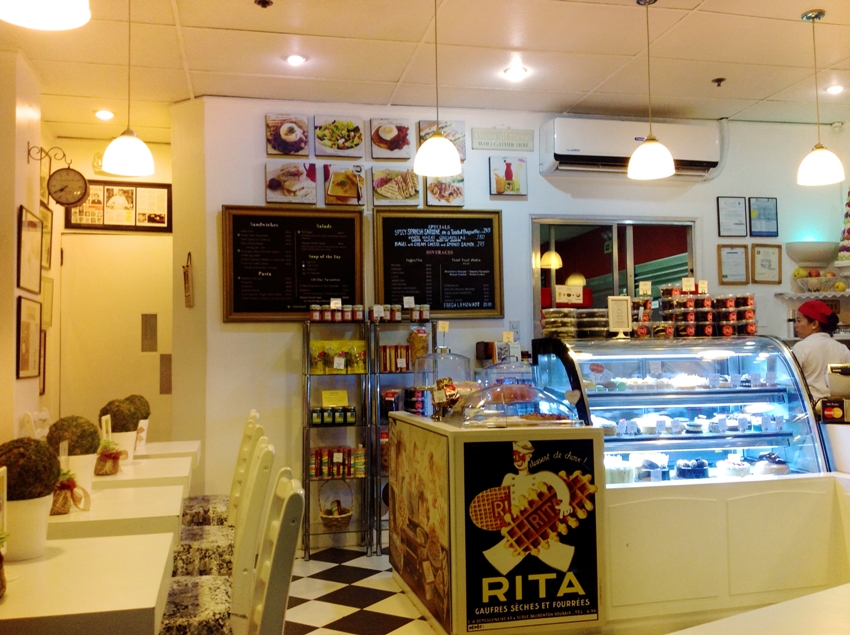 The shop itself looks dainty and sweet with its adorable tables and chairs and quaint wall adornments. It also has an al fresco area to accommodate more diners. Park Avenue Desserts offer artisanal desserts and pastries as well as signature and popular sandwiches, pastas, soups, and salads served on lovely dishes.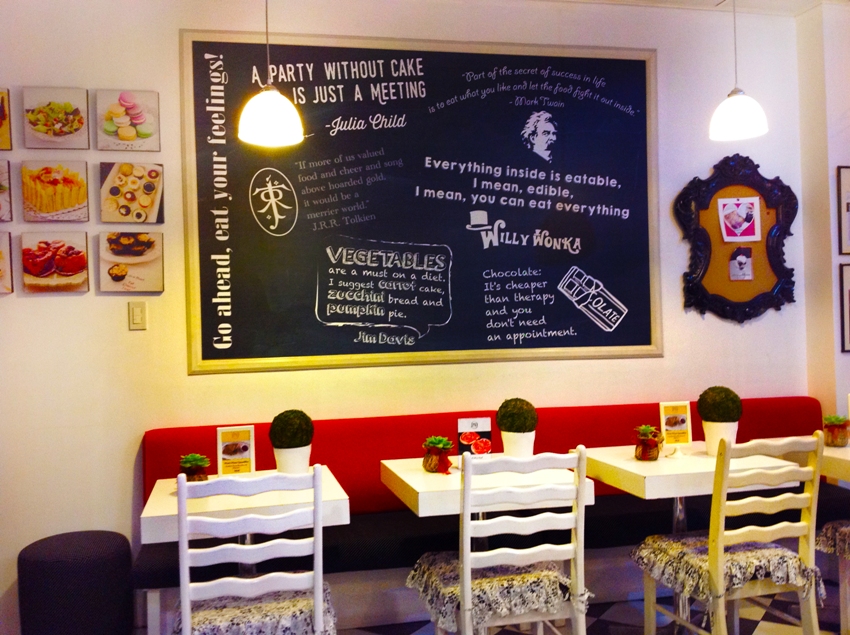 The divine B-612 (P180) (named after the book character Little Prince's very own "planet") is one of PAD menu's headliners. This classic black forest-inspired cake is made with crispy rice, dried cranberries and white chocolate vanilla bean mousse with cherry compote.
B-612
Eureka (P60 each/ P480 box of 8), is a delightful discovery indeed and definitely a must-try. These small round treats are lusciously crispy and chewy chocolate caramel goodies that are beautifully wrapped in gold-colored casings and boxes making them ideal gift items especially during Christmas season.
     Eureka
The PAD Salad (P380), is healthy and refreshing and made with freshly-selected mixed greens, strawberry, mango, caramelized walnuts, feta cheese and balsamic vinaigrette.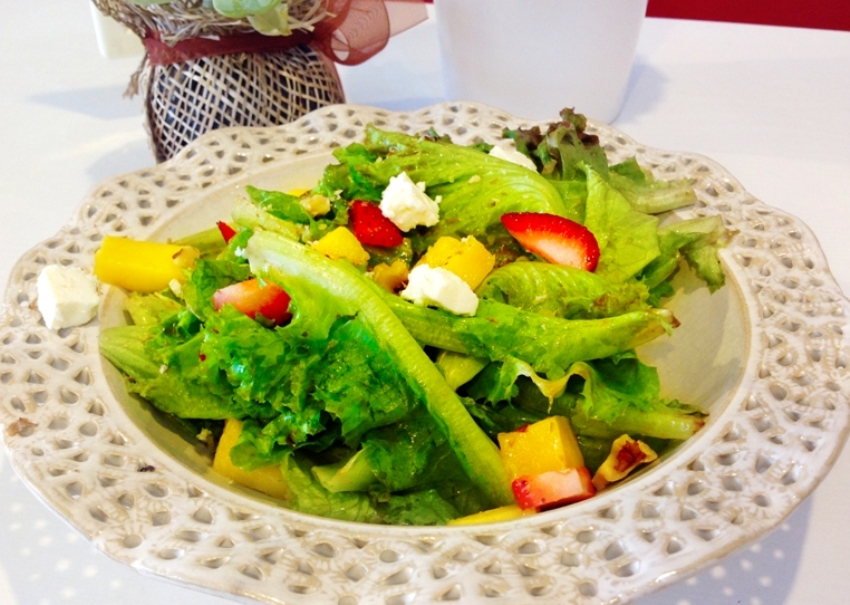 PAD Salad
For burger lovers, they have their homemade version of the delectable Spicy Chorizo Burger (P 215) that bursts with flavors.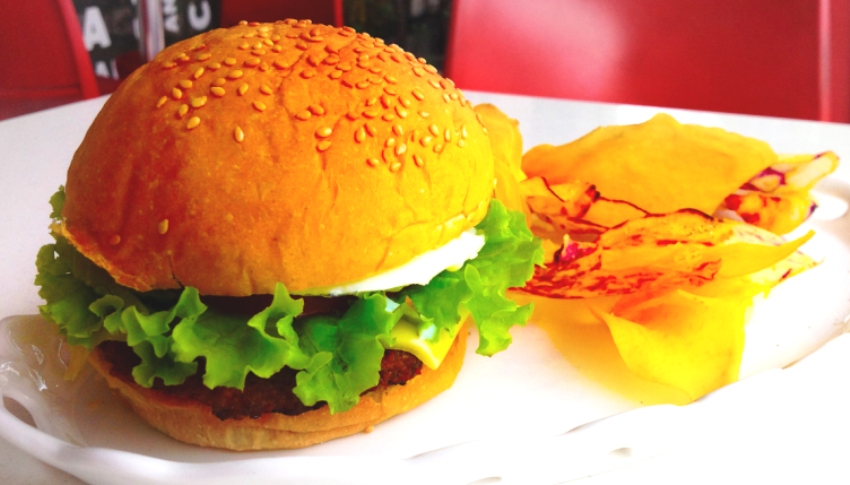 Discover how sweet life can be at Park Avenue Desserts and we bet you'll be coming back for more. It also has a new branch at the Ground Floor of Rustans Supermarket Ayala Avenue, Makati which is open daily from 7am to 10pm (read: your breakfasts are gonna be a lot more exciting).
–
Article and photos by Adrian Pempena
Edited by Ingrid Soriano
Ground Floor, Maga Center, Paseo de Magallanes Commercial Center, Santiago Street, Makati City Philippines
(02) 852 6141
+632 917 631 1965 / +632 918 945 1965
10:00am – 9:00pm Monday – Thursday / 9:00am - 10:00pm Friday – Sunday
parkavenuedesserts@yahoo.com.ph