Venture Capital Cafe in Makati
It was back during the 80s and 90s where anime and cartoons were a big hit for children. Some of you might know and grow up with Dragonball, Gundam, Sailor Moon, Doraemon, Voltes Five, and the like
Along Dela Costa Street in Makati, you'll find a cafe that will surely jog your memory of these classic anime: Venture Capital Cafe. Inside you'll be surrounded by a big Rubix cube and murals of popular characters from classic anime.
VC Cafe is spacious and equipped to let you work or play games for hours. They have outlets for your laptops or netbooks as well as a game area.
Classic animes from the 80's and 90's portraits will definitely get your attention
Caffeine enthusiasts can also have their small, medium, or large cup of joe depending on how much they need for the day. They also serve a selection of sandwiches, pasta, and cake. Try their Stir Fry Asian Spaghetti Pasta (Php 350), a blend of savory and sweet.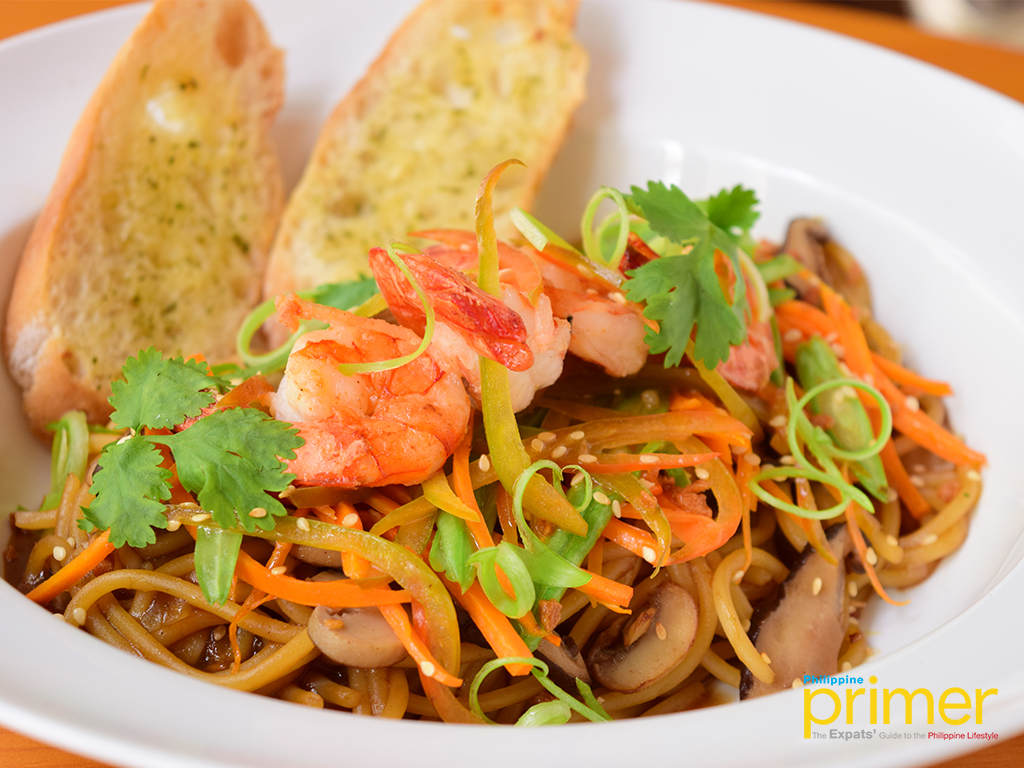 Stir Fry Asian Spaghetti Pasta (Php 350)
For something a bit more filling, you can also order the Pan Seared Salmon Fillet (Php 480) topped on vegetables. If you're going to stay longer and would like some meat, they have the Premium Beef Tapsilog (Php 200), a high-end take on a local favorite.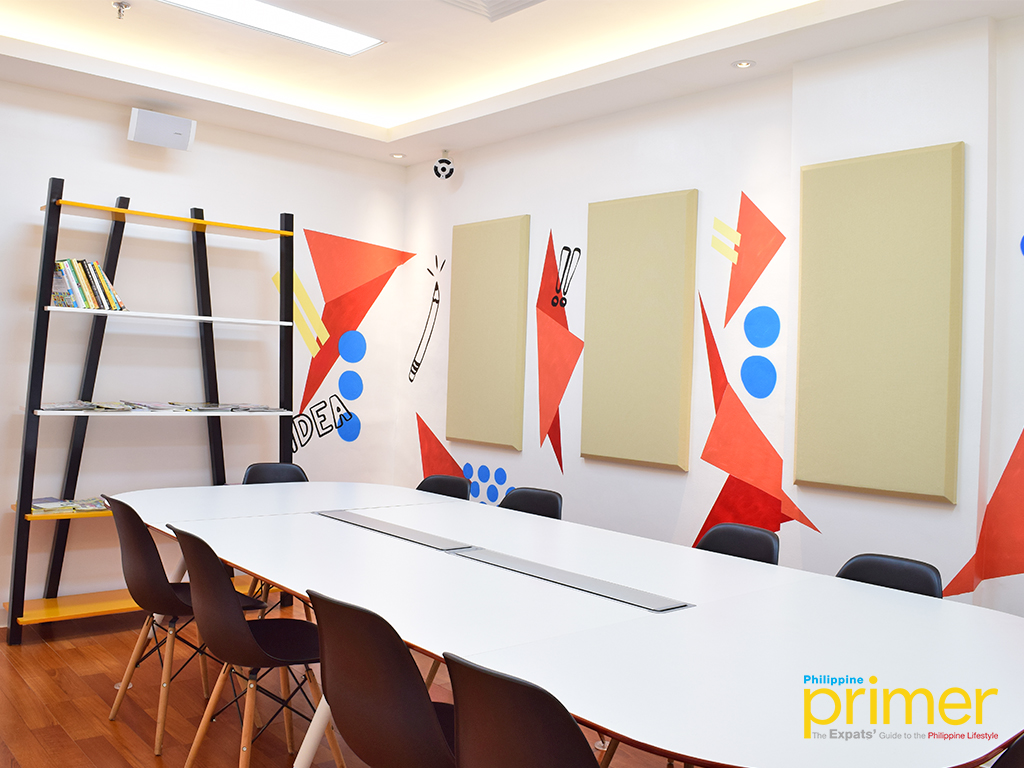 Venture Capital Cafe provides rooms for different meetings and events
Their game corner has a PlayStation 4 hooked up to a large high-definition TV that lets you enjoy the latest games at your own leisure. The cafe also lets you rent out their rooms, for any meeting or occasion.
You can celebrate different events that also come with their food. Venture Capital Cafe is the place where you can bring your family and friends, spend hours reliving your childhood while treating yourself to wonderful food.
If you're looking for a coffee shop to stay in or hang-out, this spot might just be your new favorite.

1/F Don Chua Lamko Bldg., 100 Leviste cor. Dela Costa St., Salcedo Vill., Makati City