Mazendo – Salcedo Village, Makati
Residents and working professionals in Makati can now enjoy an authentic Taiwanese culinary experience like no other, thanks to Mazendo's branch in Salcedo Village that offers delicious servings of Taiwanese noodles, dumplings, and rice!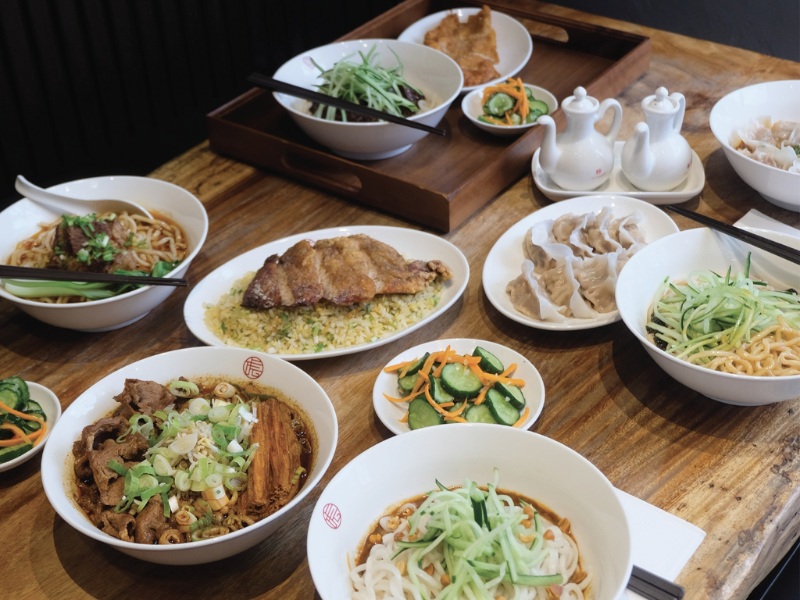 IMAGE from Mazendo
Taiwan's very own Mazendo, which was established in 2010 by Taiwanese Chef Sean Hsu, had its first-ever international branch in S Maison, Pasay City and has now expanded to include Capitol Commons in Pasig and Salcedo Village in Makati.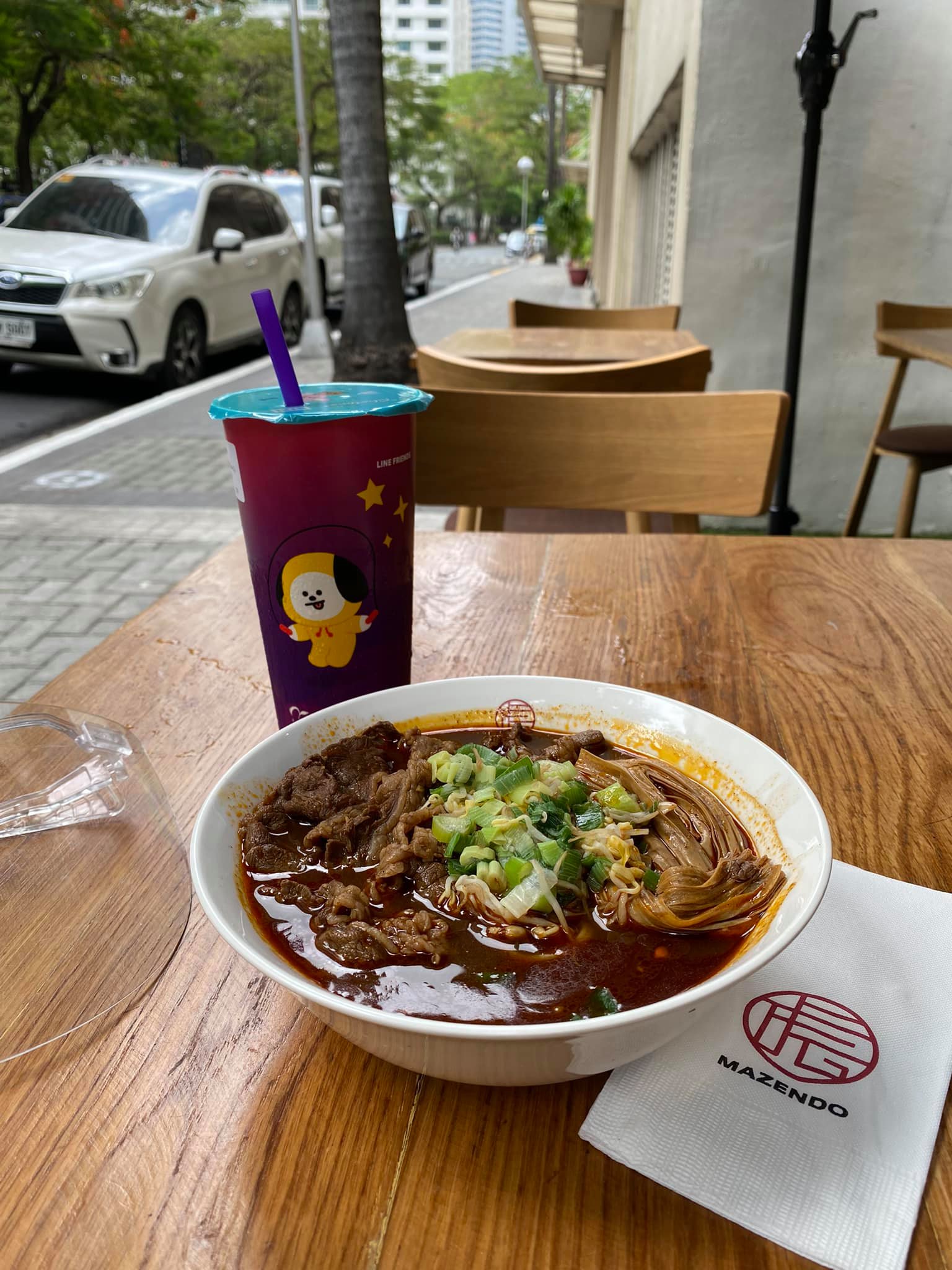 Mazendo at Salcedo / IMAGE from Mazendo's Facebook page
Now, the Taiwanese restaurant has been a favorite among many in Manila for its signature beef noodles that can be the best comfort food you've ever tasted in town.
The most popular and must-try, for example, is Mazendo's Red Roast Beef Noodles which makes use of various Chinese herbs and spices, giving it aromatic and rich flavors. The homemade noodles are also slightly thinner and has a firmer texture than the Japanese udon noodles, making it appealing to the palate.
This dish is great for first-timers as beef noodles can be the best dish that represents Taiwanese cuisine.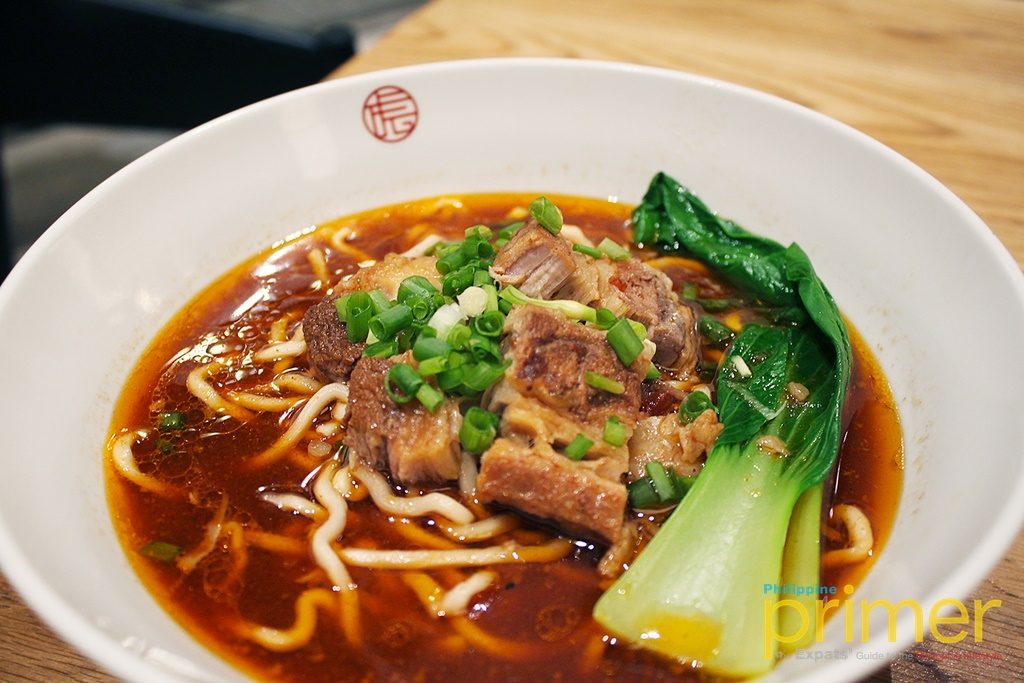 Red Roast Beef Noodles
If you want something that can literally fire you up, have a bowl of Noodles with Spicy Sauce. For dim sum lovers, a must-try is Boiled Dumplings in Sesame Sauce.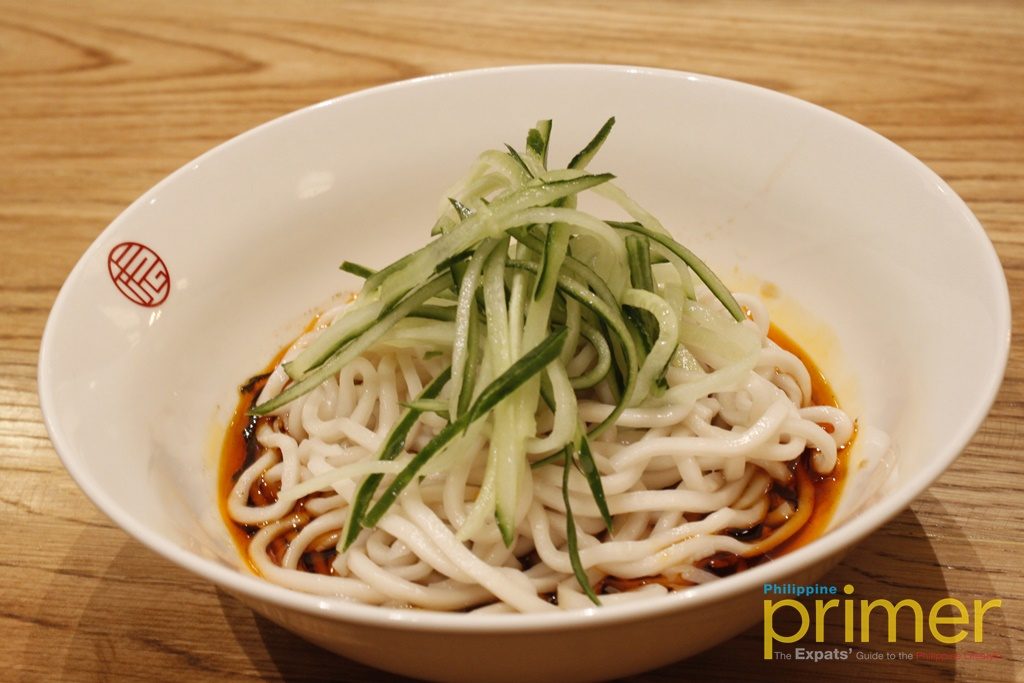 Noodles with Spicy Sauce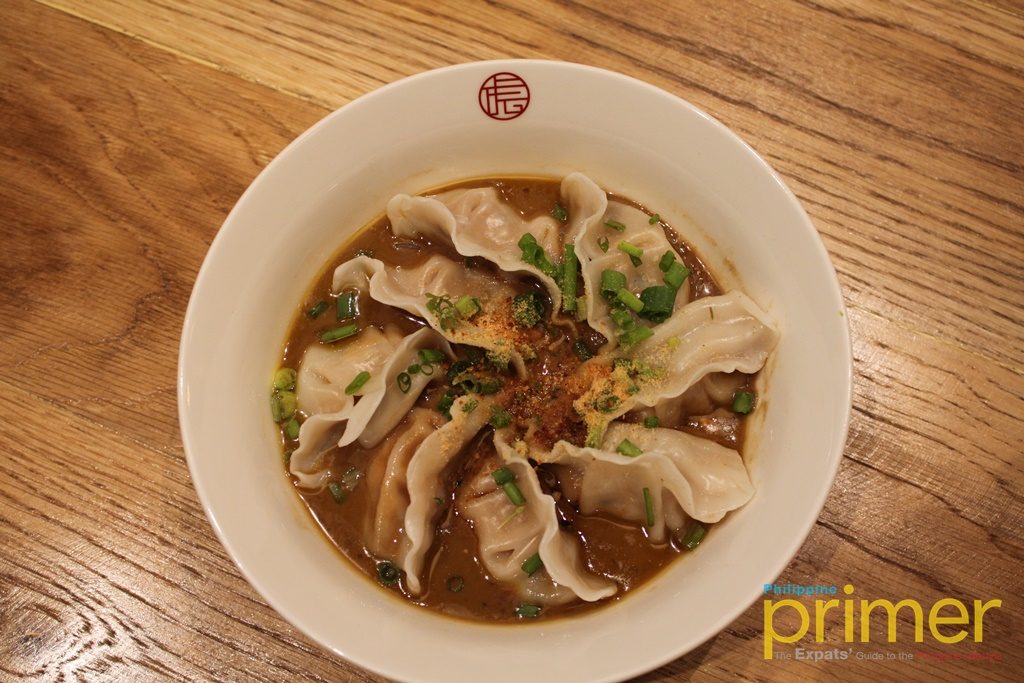 Boiled Dumplings in Sesame Sauce
Mazendo can also be read in Taiwanese as "Ma Shan Tang" (literally translating to "Ma" food hall), but the restaurant has been branded as Mazendo to appeal more to the international market. "Ma" represents the restaurant's two signature flavors, sesame and mala (a spicy and oily Chinese sauce).
While Taiwanese at heart, Mazendo has been designed not only to be enjoyed by Chinese diners but also to be appreciated by food lovers worldwide. The dishes are authentically Taiwanese, and the restaurant is a cozy and welcoming place for anyone who wishes to satisfy their cravings for good noodles.
GENERAL INFORMATION
Address: 1/F, Frabelle Corporate Plaza, Salcedo Village, Makati City
Operating Hours: 10:00 a.m. to 8:45 p.m.
Contact Number: 0956-453-9090
Website: www.mazendo.com.ph
Facebook: Mazendo Ph
Instagram: @mazendoph
Store Information
2nd Floor, S Maison, Conrad Manila, Mall of Asia Complex, Pasay City
02-824-7834
11 a.m. - 10 p.m.