La Creperie: Modern France of Salcedo, Makati
Fancy an afternoon tea date or maybe a sweet crepe plate to end your day? Get away from the hustle and the bustle of the Metro at La Creperie in Salcedo, Makati!
La Creperie is a modern style French restaurant located at V. Corporate Center in L.P. Leviste St. Long taupe curtains, wooden floors, and posts, bright Victorian chandeliers and plants and flowers in vases adorn the café. The high ceiling and glass panels allow the natural light to enter the room, which perfectly sets the mood.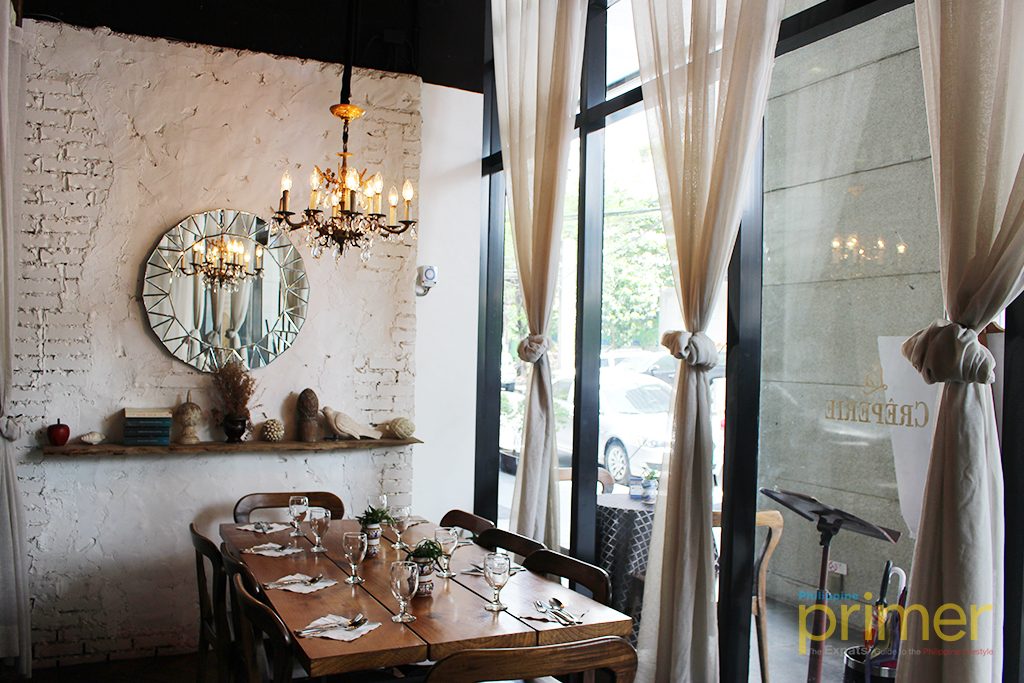 This French-inspired café comes straight out of a book! The restaurant is chic, with high ceilings and retro furniture.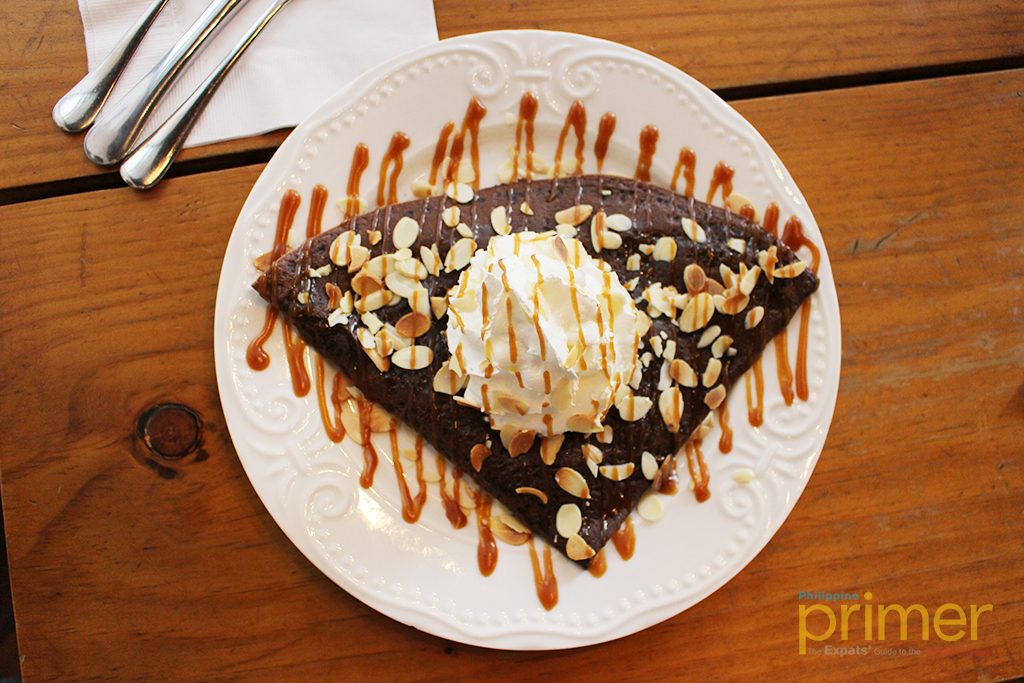 Mango Hazelnut Au Chocolat Crepe (Php 255)
La Creperie specializes in Parisian meals and deserts, but they also serve other types of cuisine. The founder studied in France and they found that the loved the crepes of France. Hence, the restaurant. The co-founder is a designer and had mostly designed the interior of the restaurant.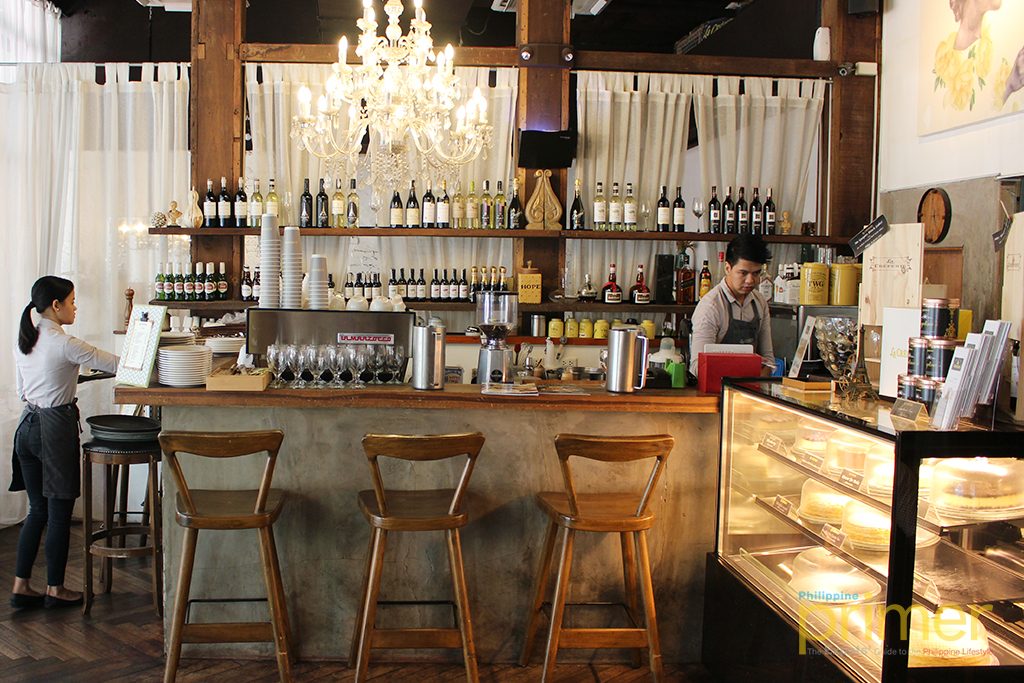 Their crepes are deemed as one of a kind for the unique infusion of flavors in each recipe. They have many types of crepes depending on what you're craving for! From those with meat and cheese to ones that are purely filled with chocolate.
Their Salidou crepe, which is a classic folded crepe with a scoop of whipped crème and drizzled with caramel is very sweet. While the Mango Hazelnut Crepe holds a delightful surprise. With crunchy texture from the almond flakes, the juicy surprise is filled with mangoes and the crepe itself made from Nutella.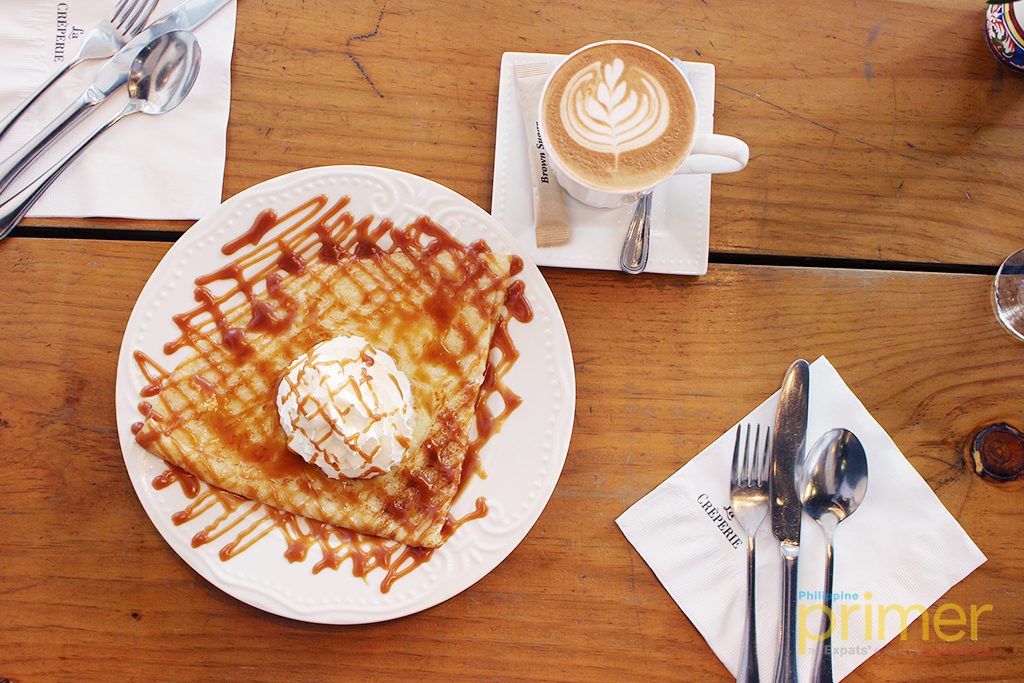 Salidou Crepe (Php 165)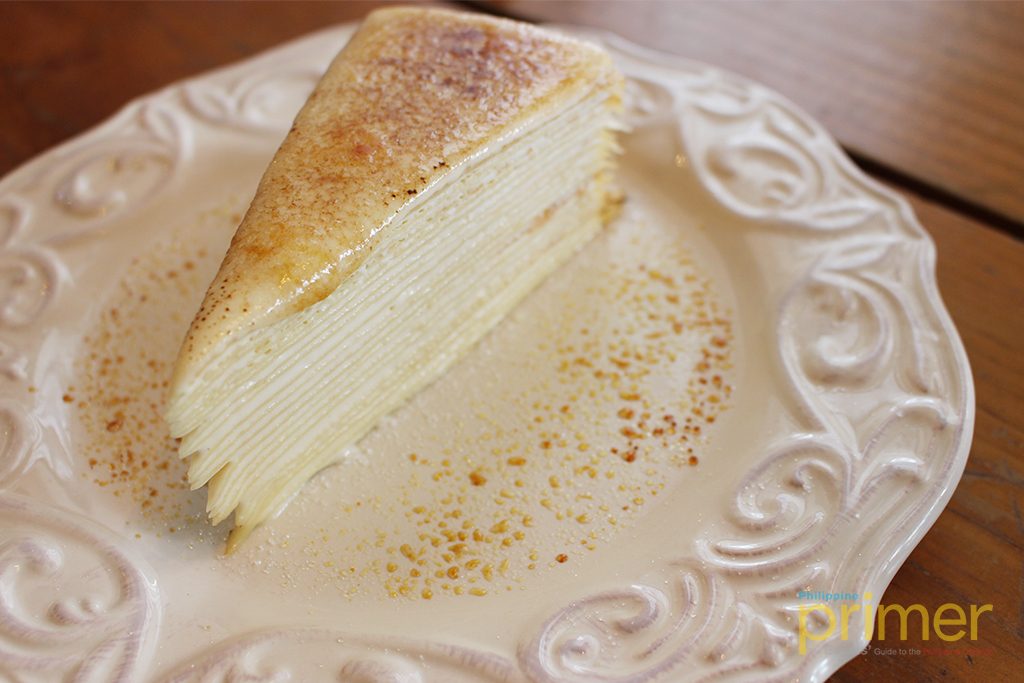 Vanilla Mille Crepe Cake (Php 185)
To satisfy your crepe craving, head on down to La Creperie! With perfect ambiance plus amazing plates of crepes, what more can you ask for?
General Information
V. Corporate Center, Soliman St. Cor. H. V. Dela Costa, Salcedo Village, Makati, 1227 Metro Manila
02-556-8894
0942-582-4946
11 am to 11pm (Sun. to Fri.); 11 am to 10 pm (Sat.)
Forbes Town Center, Burgos Cir, Fort Bonifacio City, Taguig, 1634 Metro Manila
K206, Main Wing Shangri - La Plaza, Edsa Corner Shaw Boulevard, Ortigas Center, Mandaluyong, 1550 Metro Manila