Kite Kebab Bar in Makati: Spicing Up Salcedo Village with Mediterranean Street Food
The laid-back neighborhood of in Salcedo Village, Makati holds an exotic array of eccentric bars and bistros that draws people in not only for their fine dining but also for the many choices they offer.
With this, Kite Kebab Bar, located in Salcedo Village, offers you a menu of Mediterranean cuisine and street food to choose from, if you want to experience the street life that Makati has up its sleeves.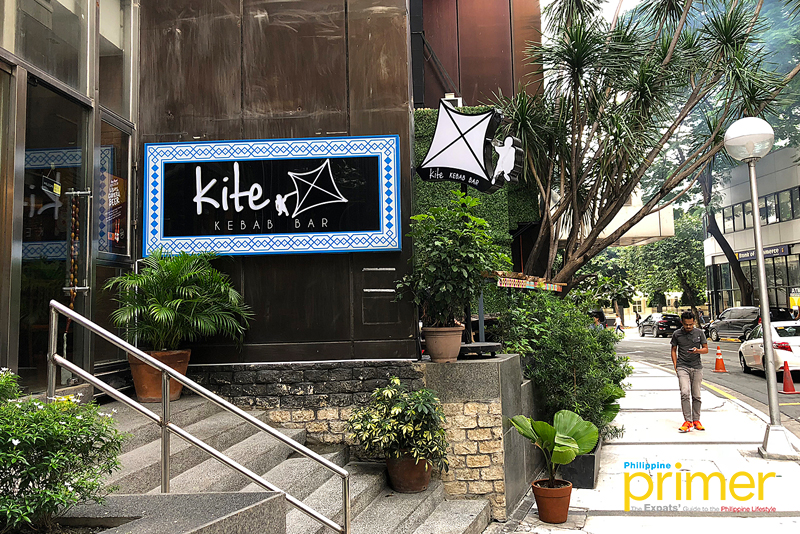 Prevalent in Kite Kebab Bar is the bistro's accents of wood and forest colors, which remind its clients with wool fabrics and spices traded by way of the Mediterranean Sea. Light bulbs hanging from its ceilings also illumine the place with a dramatic feel, as food are served on wooden platters, giving off an earthy vibe.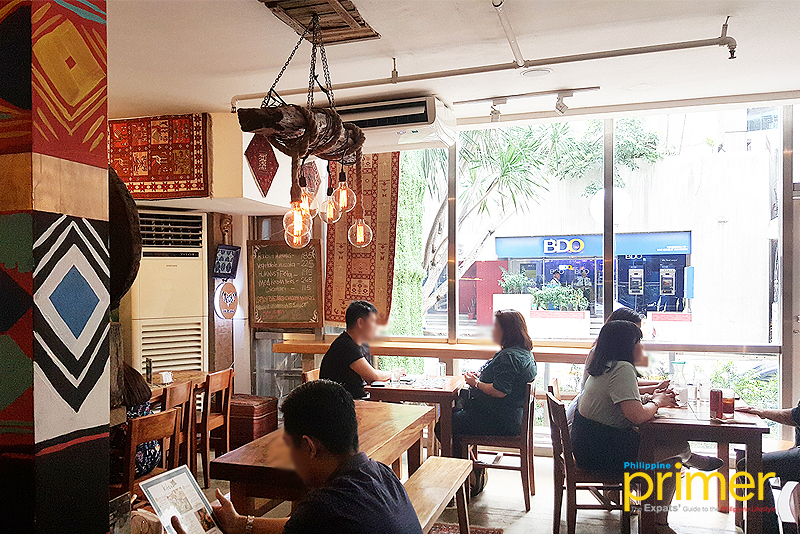 Introduced to the public on October 2017 by former Pinoy Big Brother Housemate Kian Kazemi, Kite serves grilled dishes and Mediterranean cuisine, which are mostly from the actor's homeland of Iran
Many of the dishes served contain a healthy mix of vegetables and beans such as their plate of Vegetarian Samosa (Php 125). This classic crispy samosa is among the favorites either for starters or as a side dish.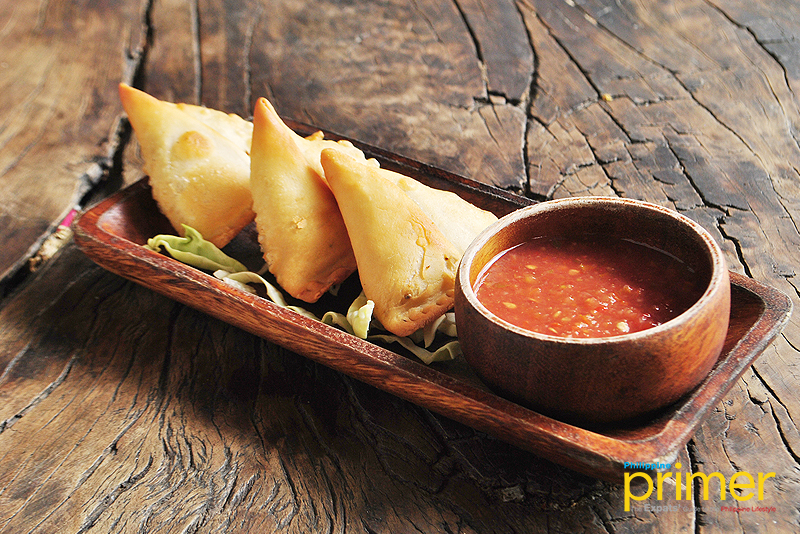 Vegetarian Samosa (3 pieces) (Php 125)
And then there's also the classic Hummus (Php 175), a Mediterranean dish made from mashed chickpeas and served with pita.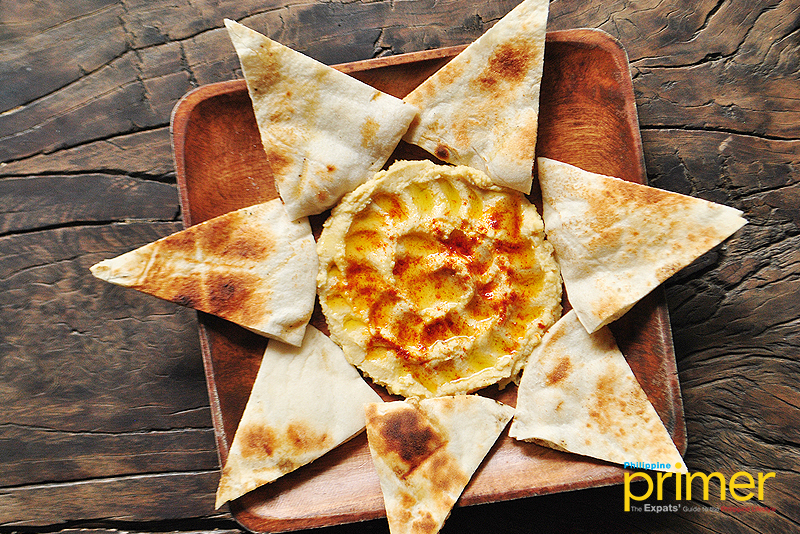 Hummus (Php 175)
For rice, Mediterranean meals are known for their long-grained Basmati rice (Php 65). You can pair this rice to a more exotic, street food choice—boiled Ox Brain (Php 119) which, according to Kite, is definitely not for the faint-hearted.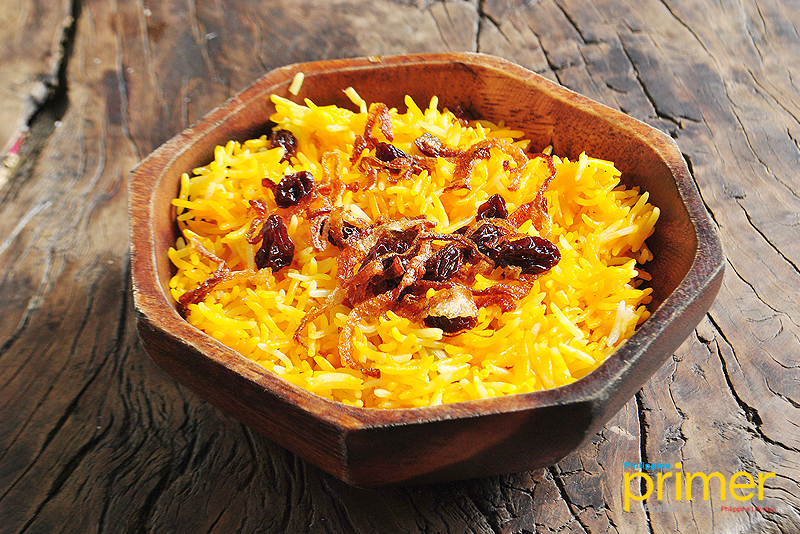 Basmati (Php 65)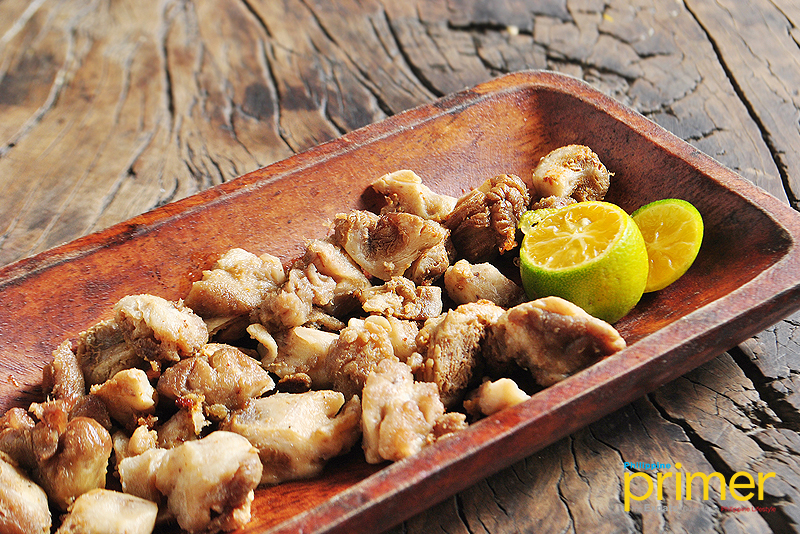 Ox Brain (Php 119)
You can also sample a serving of their juicy Japanese beef skewers, the Wagyu Kebab (Php 165), and their signature recipe, the Shrimp Tandoori (Php 199).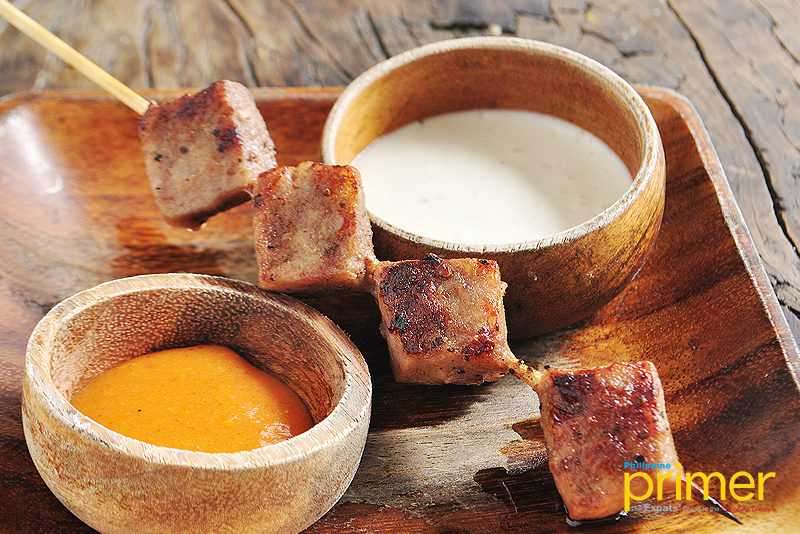 Wagyu Kebab (Php 165)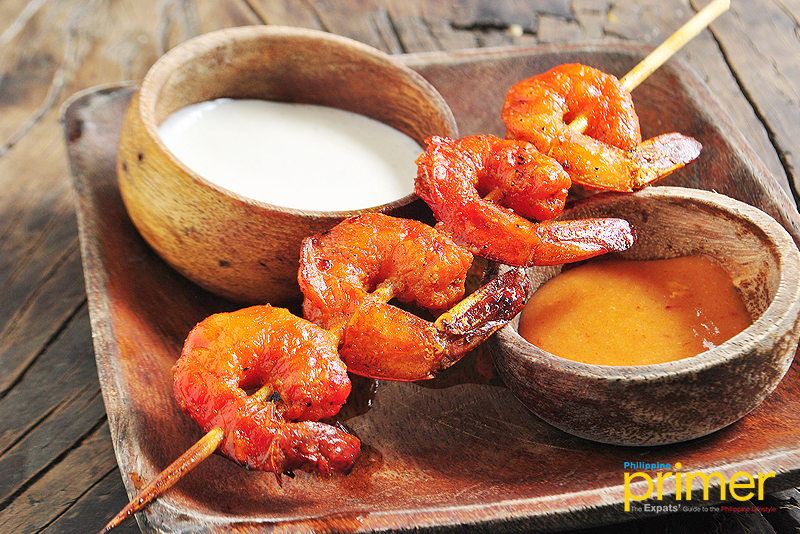 Shrimp Tandoori (Php 199)
Of course, street food is best paired with Kite Kebab Bar's array of local and imported beers and other alcoholic beverages, so do not miss this when visiting Kite at Poblacion!
---
This first appeared in Philippine Primer Japanese Magazine's October 2018 issue.
Store Information
Finman Centre Bldg, Tordesillas St. Salcedo Village, Makati City
02-851-9103
11 am to 3 am (Mon-Sat); 11am to 11pm (Sun)