Il Ponticello
This comeback from the 90s has a few new tricks up their sleeves.

The moment you enter the second floor of the Antel 2000 Building, you will instantly see (and smell!) Il Ponticello.
–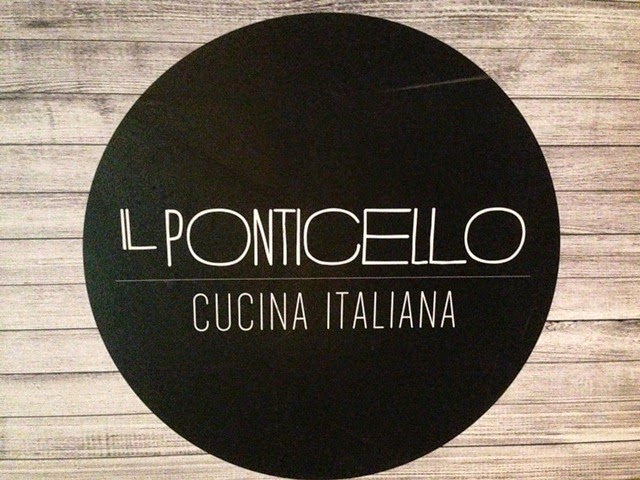 REBIRTH TO THE 21st CENTURY. A more minimalistic logo for the new Il Ponticello. (Photo from EricJaz Foodies)

–
Il Ponticello is an Italian restaurant that has been operational since the 1990s. With the changing times and in hopes of rising to popularity again, the restaurant tweaked their menu up with new pizza and pasta dishes. Sure enough, in 2014, Il Ponticello started to gain much attention and has been dubbed as one of Makati's hidden restaurants.
–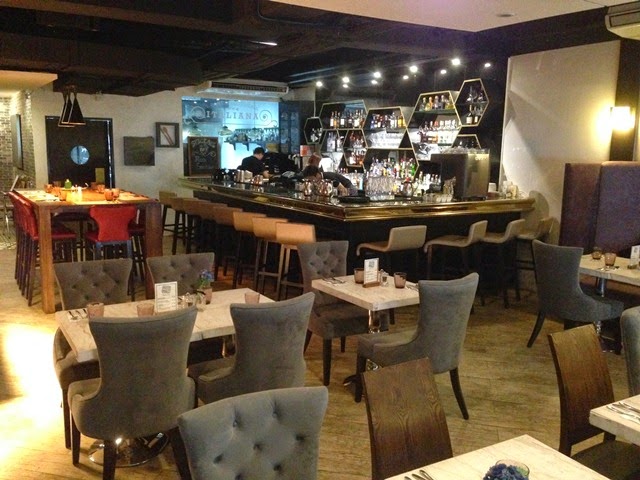 MODERN ITALIAN. The restaurant's interior exudes a modern vibe but keeps it Italian with the wall décor. (Photo from EricJazFoodies)

–
If you're looking to fill your tummy up with some Italian goodness, head on down to Il Ponticello! Make sure to try their bestseller, the Pizza Valdostana (P520), which has ham, prosciutto and topped with a generous amount of arugula! Yum!
–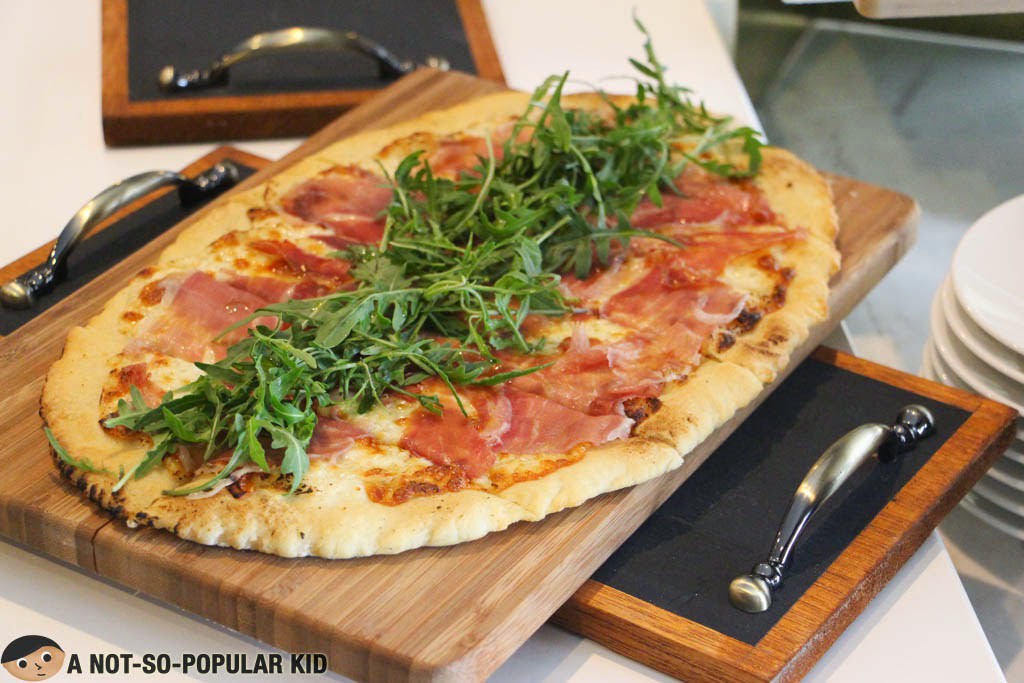 PERFECT COMBINATION. Pizza Valdostana had the perfect combinations in it! (Photo from A Not-So-Popular Kid)

–

2/F Antel 2000 Bldg. 121 Valero St., Salcedo, Makati

02-553-9971/0949-760-8731

Monday, Tuesday 11:30 pm to 2:30 pm, 6:30 pm to 12:00 am / Wednesday to Saturday 11:30 am to 2:30 pm, 6:30 pm to 2:00 am