Ikomai and Tochi Desserts in Salcedo, Makati: Home to Japanese street and comfort food
Ikomai and Tochi Desserts is not just your ordinary Japanese restaurant in the metro—it is primarily space where people meet and enjoy good food. Located just in Salcedo Village, Makati, this Japanese restaurant and dessert shop is perfect for a chill-vibe hangout place.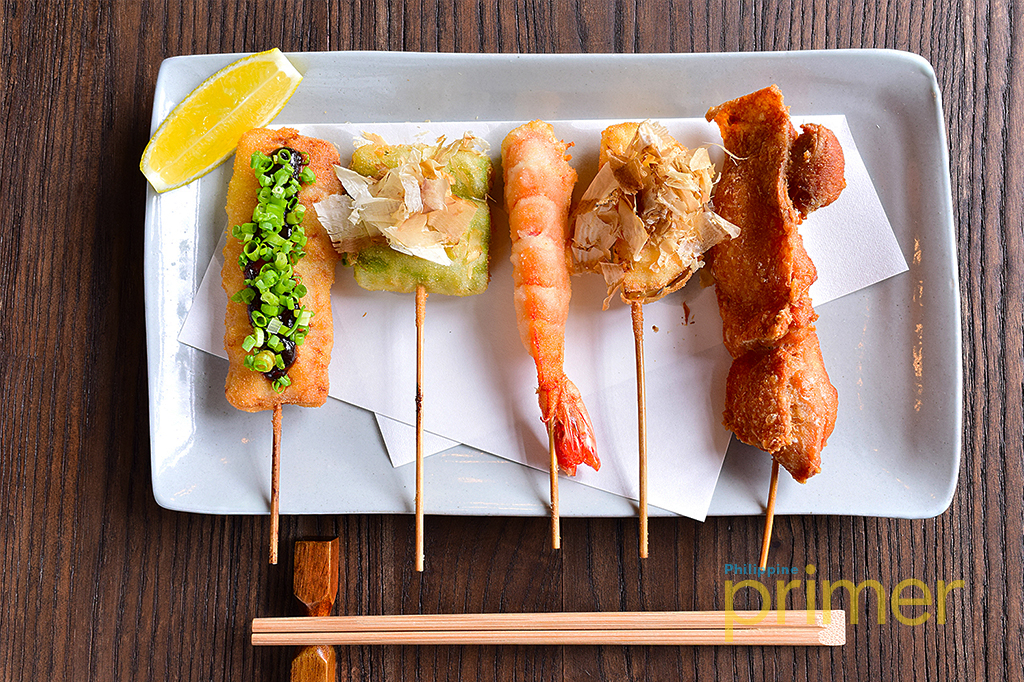 ASSORTED KUSHIKATSU (Php 450). From left to right: Pork, Okra, Shrimp, Onion, Chicken 
Known for serving simple kushikatsu (deep-fried skewered meat and vegetables), Ikomai was previously a food stall in Salcedo Market for about a year and a half before it decided to build its own physical store in Salcedo Village.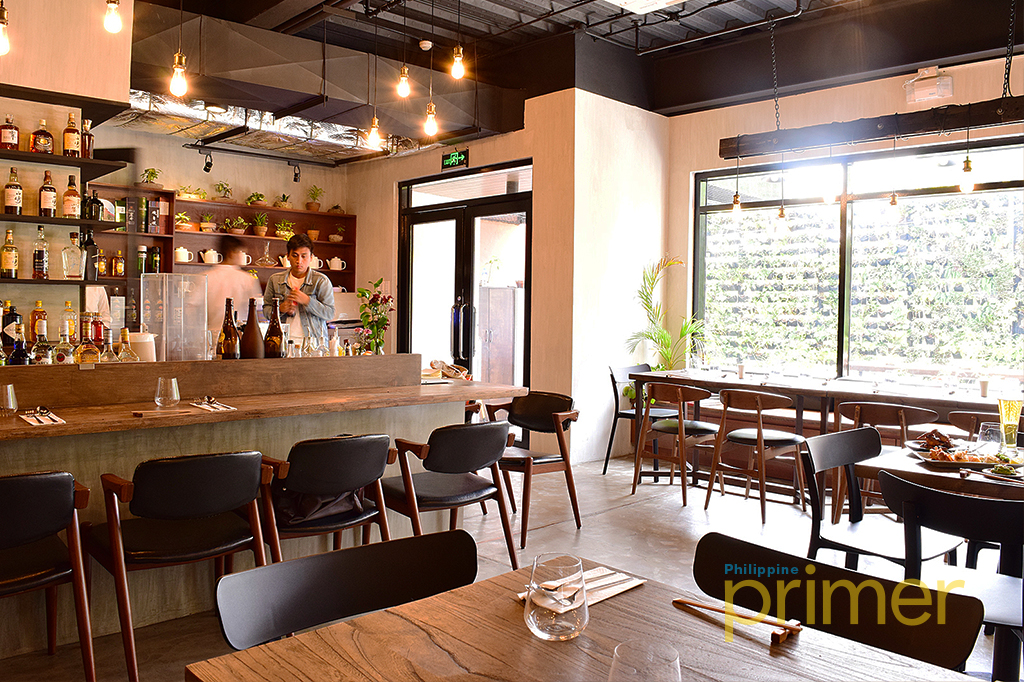 Casual and classy ambiance as they play jazz and soulful music in the background
Although it serves Japanese cuisine, Ikomai does not market themselves as a typical Japanese restaurant, but rather, its unique concept is to "create a space where people and meet and make friends," all while enjoying the sumptuous food.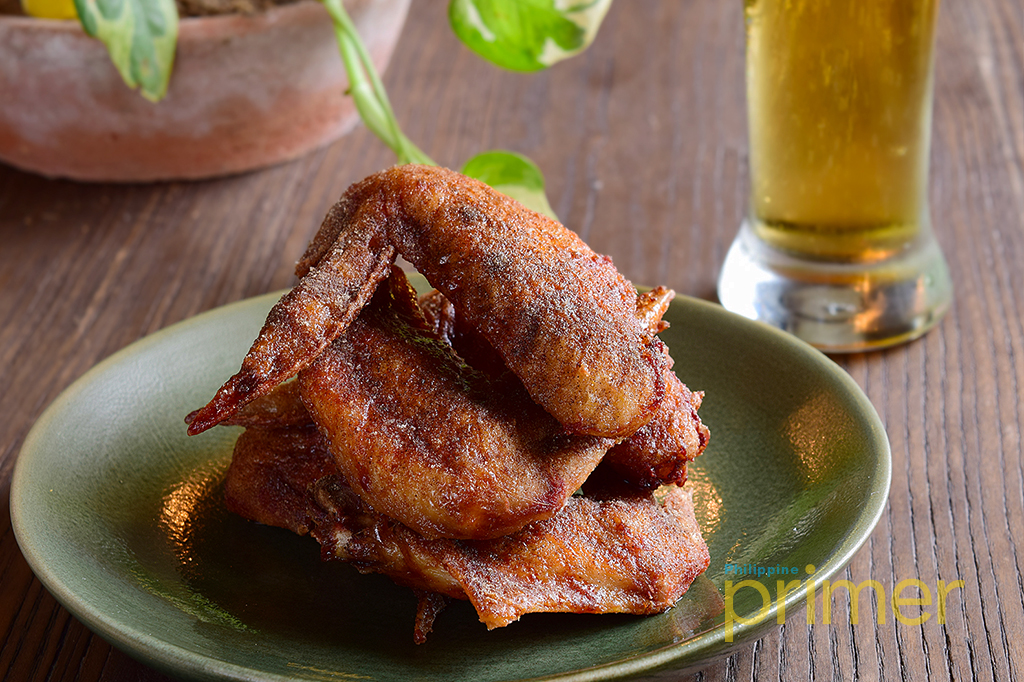 SPICY TEBASAKI (Php 350 for 5 pcs). Japanese street wings available in sweet sesame or spicy flavors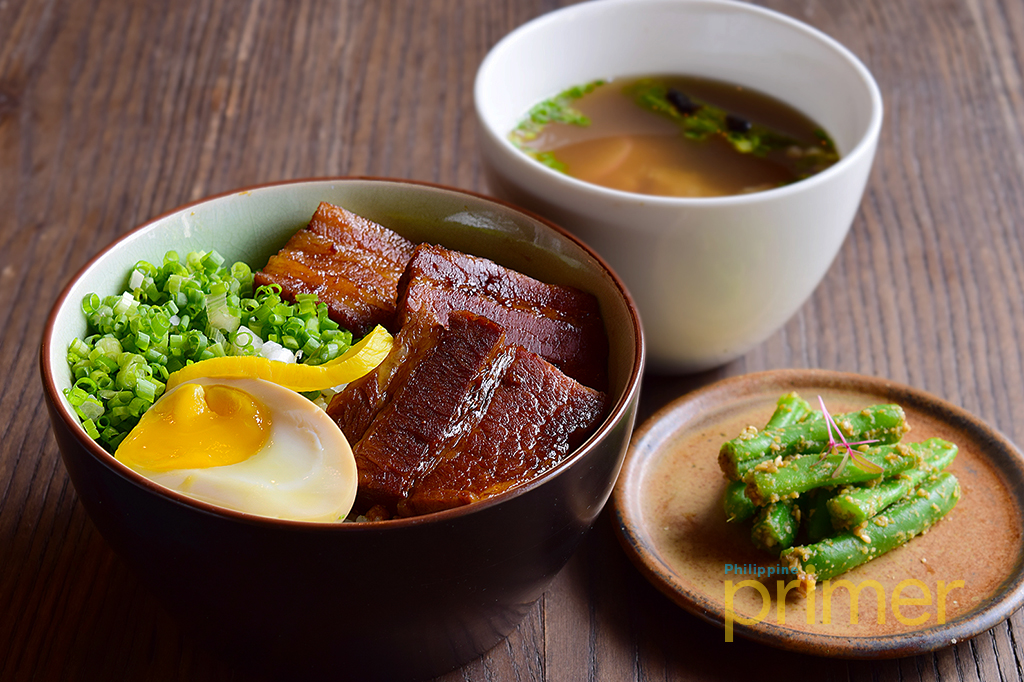 KAKUNIDON (Php 390). Japanese set meal of braised pork rice bowl
Having said that, Ikomai's Japanese owners mentioned that they are people-friendly, which is why this has become their main idea for Ikomai—to not only be a restaurant but as a venue for good conversations.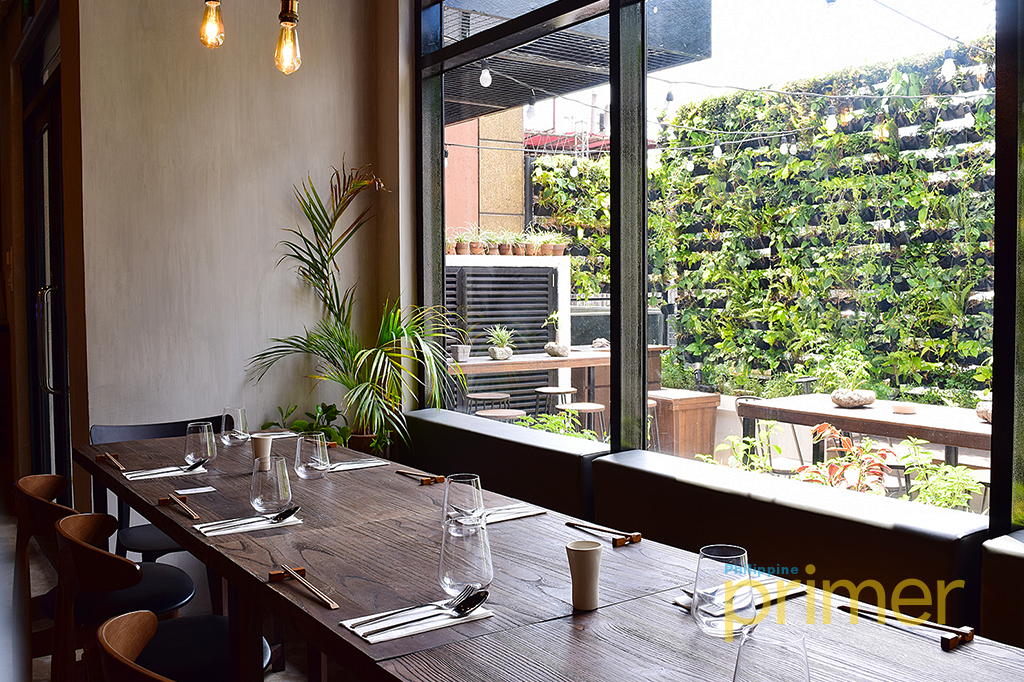 At the back of the restaurant is a mini garden outdoor area where potted plants are on display
When it comes to their food, part-owner Taro Hori and Nagoya-based chefs serve a number of specialty street food from Nagoya, Japan. Ikomai will also serve their kushikatsu favorites, rice meals, and pastries which they have served before back when it was still a food stall.
Another part-owner named James is a pastry chef has his own brand called Tochi Dessert. The pastries served here are made in-house, as they sell freshly-baked goods such as cookies for a luscious sweet treat after a satisfying meal.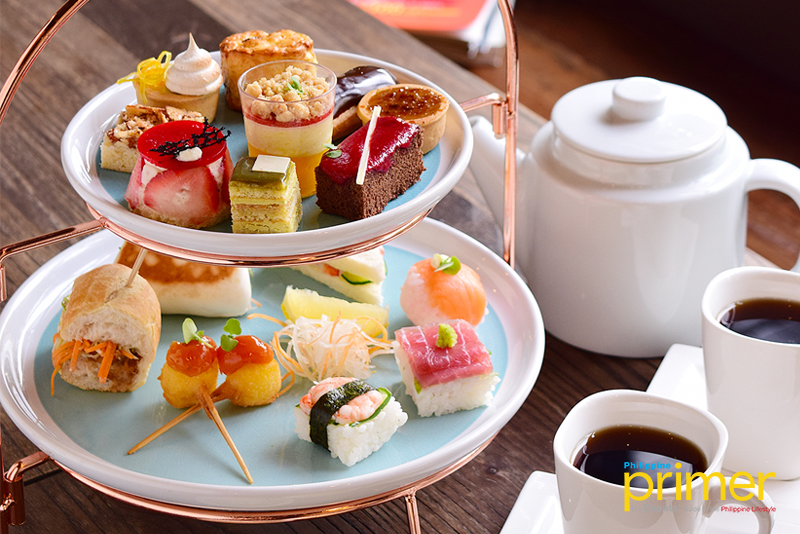 One person Php 525,  two people Php 895
Ikomai also serves Afternoon High Tea every Mondays to Saturdays from 2 p.m. to 5 p.m. You can choose from sandwiches, sushi, scones and biscuits, handmade pastries, coffees, and teas.
The Afternoon High Tea includes sandwiches like Cuapao Kakuni, Karaage French Bread, and Ebi Sandwich, Scones and biscuits like an Almond Biscuit and Blue Cheese Scone, handmade pastries like Earl Grey Brulee tart, Passion Blueberry tart, dark chocolate Castella, Strawberry Fraisier, Matcha Opera, Banana Eclair and Mango Strawberry Verrine.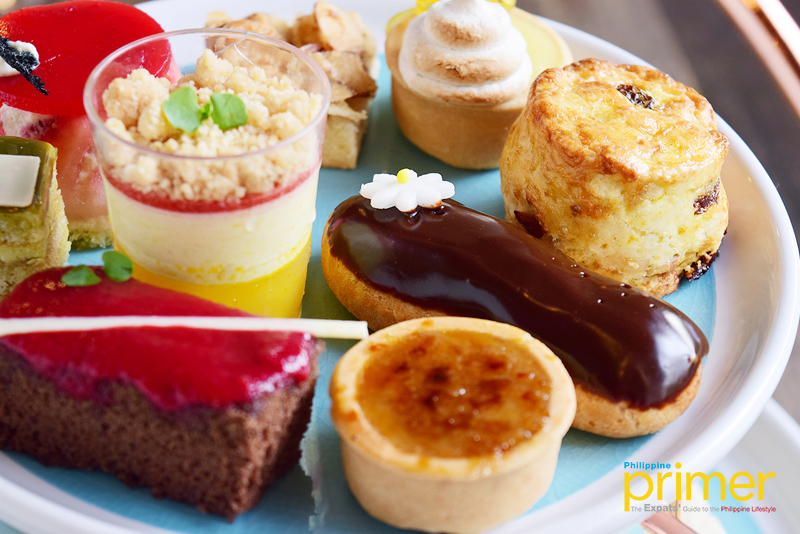 Aside from sandwiches, sweets, and biscuits, the afternoon high tea palate also has sushis like Oshi Ebi, Oshi Tuna and Temari Salmon. This can be paired with either Chamomile Tea, Japanese Sencha, Paris, and Earl Grey Supreme or Coffee.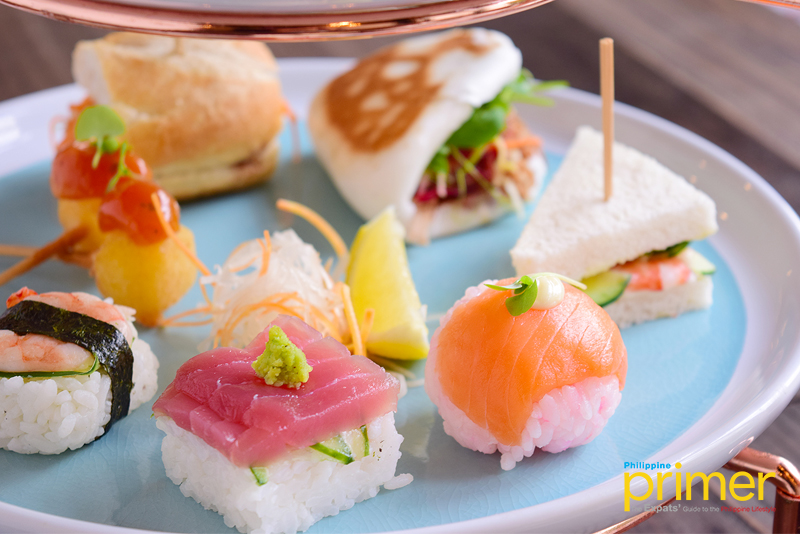 Ikomai and Tochi Desserts is your home to Japanese street food and comfort food located just in the neighborhood of Salcedo Village. Visit Ikomai at ACI Group Building 147 HV. Dela Costa, Salcedo Village, Makati City and have a homey dining experience over Japanese food! They are open every Mondays to Saturdays from 7 a.m. to 10 p.m.

ACI Group Bldg., 147 HV Dela Costa, Salcedo Village, Makati City

7 a.m. to 10 p.m. (Mon. to Sat.)