Habitual Coffee in Salcedo Village Remains to Be a Biker's Haven in Makati City
Updated as of May 19, 2023.
For those who have made coffee-drinking a habit, it is definitely no secret that Habitual Coffee, previously located in Little Tokyo, has made a home in Salcedo Village, bringing forth its expertise in AeroPress brews to cater to more coffee lovers in Makati! And we tell you, it still is a friendly coffee place for bikers on a break!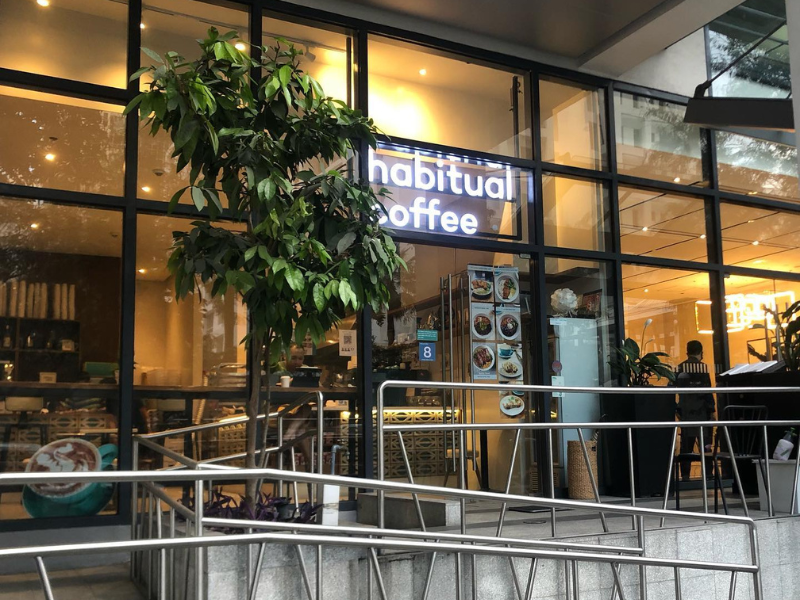 IMAGE from Habitual Coffee's Facebook page
Habitual Coffee is a specialty coffee shop that uses AeroPress, a popular coffee brewing device that uses air pressure and immersion to produce rich and flavorful cups of coffee.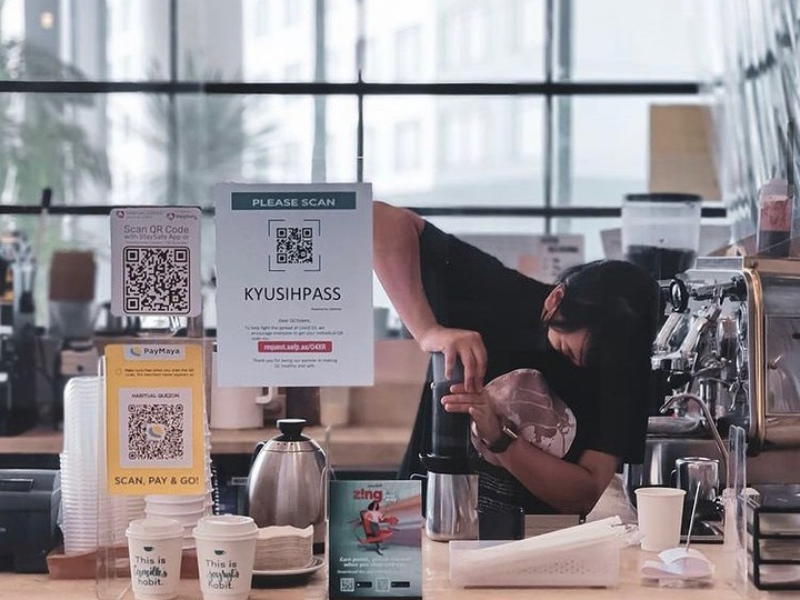 Habitual Coffee at Vertis North also uses AeroPress for their fresh brews! / IMAGE from Habitual Coffee's Facbeook page
With its team of coffee experts in tow, including one of its founders Kaye Joy Ong, who is also a known Philippine AeroPress Championship contender back in 2015 and 2016, Habitual Coffee remains as one of the must-try coffee shops in Makati, if not, the whole Metro.
Now in Salcedo Village, the specialty coffee shop sports a simple, homy feel just like its neighborhood, with Habitual Coffee's bright lights, wooden counters, as well as round tables and chairs, perfect for coffee dates, hangouts, and even an afternoon break from work.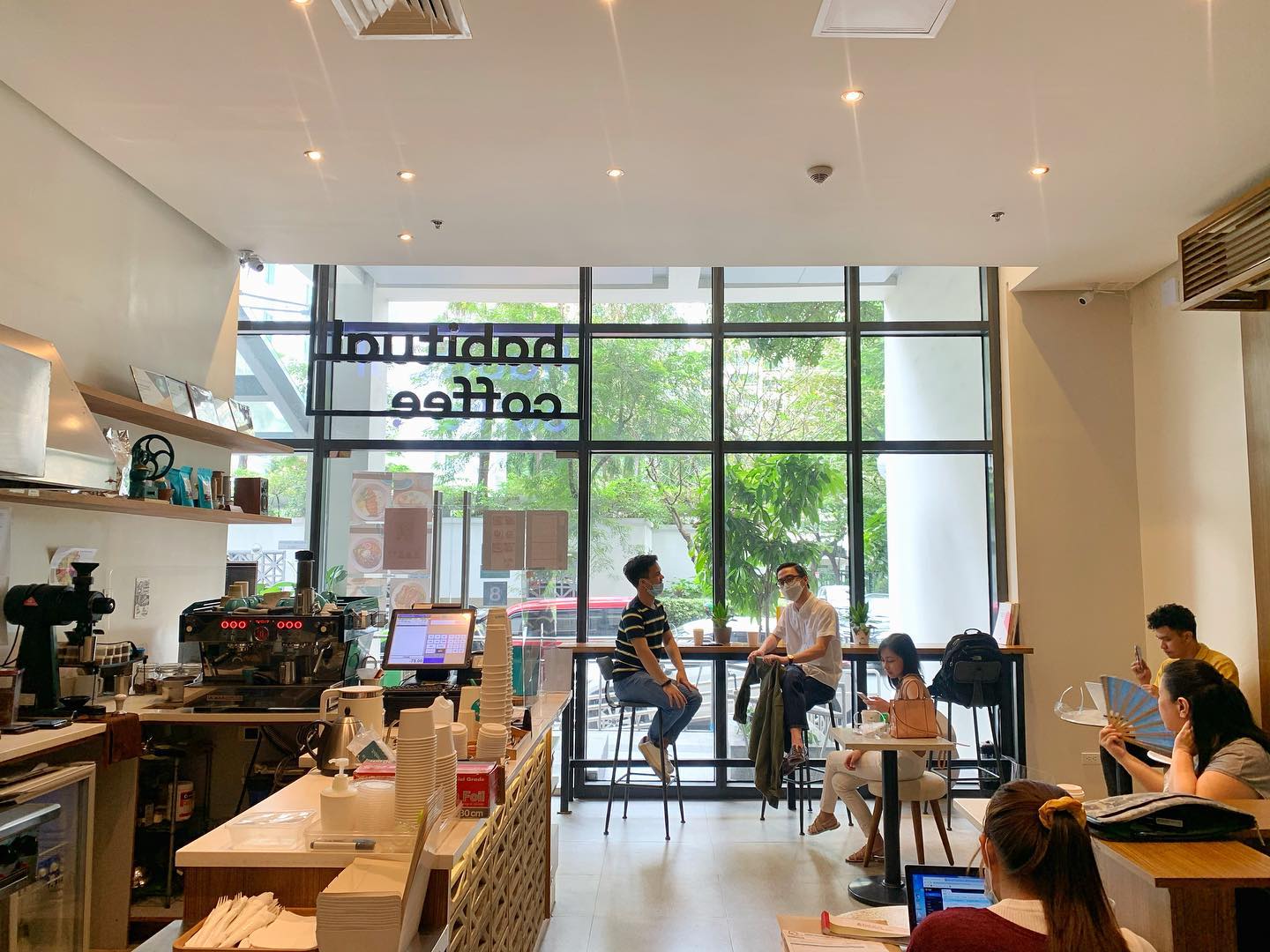 IMAGE from Habitual Coffee's Facebook page
What's more is that the specialty coffee shop still remains to be a welcoming place for bikers who pass by the area, in need of caffeine or brunch to give them an extra boost for the ride— just as it has been during the height of the pandemic!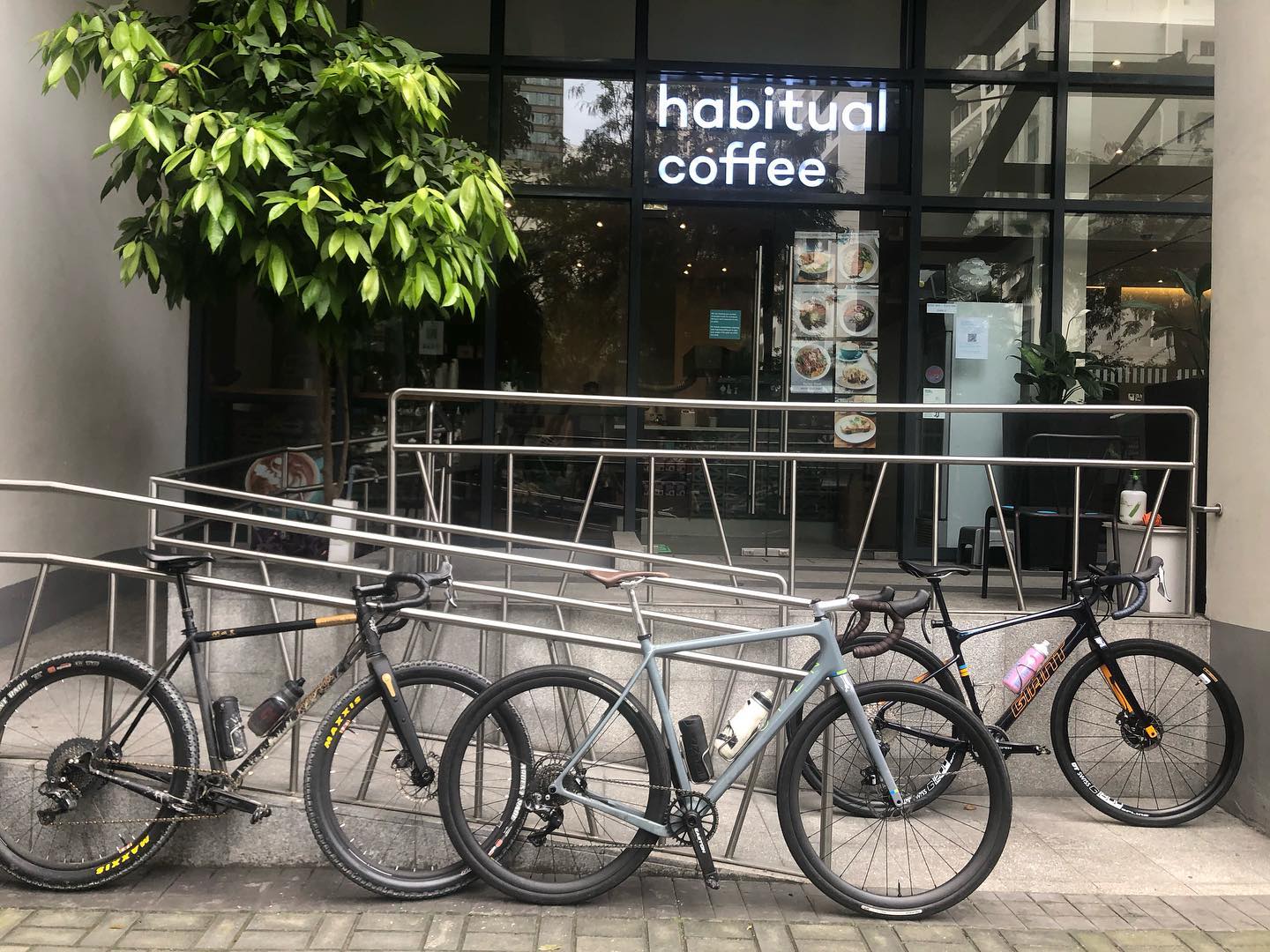 IMAGE from Habitual Coffee's Facebook page
While it specializes in a range of hot and iced coffee beverages, Habitual Coffee also offers brunch including the Steak and Eggs combo made of tenderloin teppanyaki, poached egg, brown rice yakimeshi, and vegetables.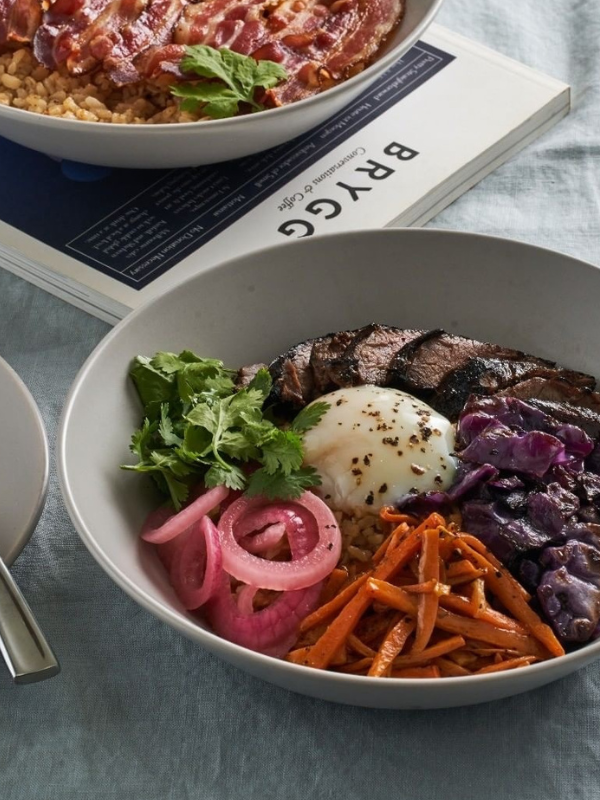 Steaks and Eggs (Php 380) / IMAGE from Habitual Coffee's Instagram
Aside from this, they also serve Eggs on Toast and Ensaymada Croissant which are perfect when paired with Habitual Coffee's AeroPress and pourover brews, artisan tea, and even hot chocolate!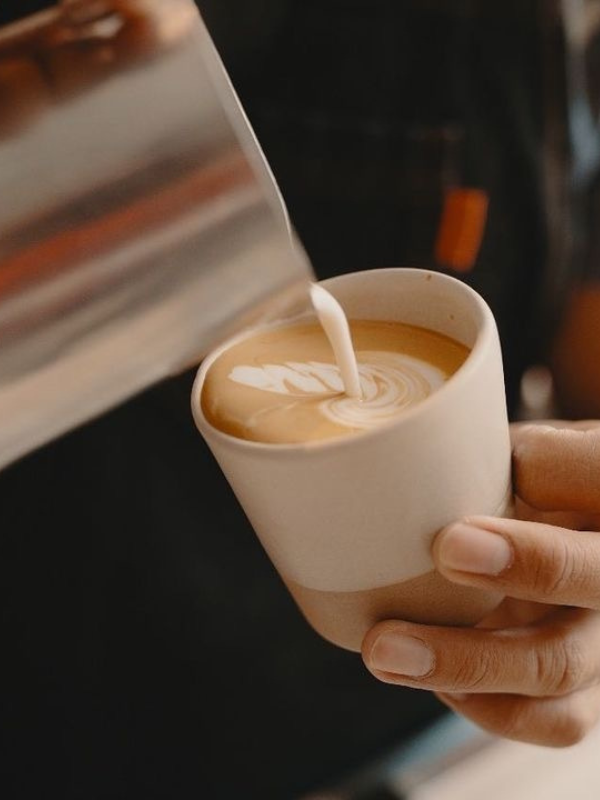 IMAGE from Habitual Coffee's Instagram
Fun Fact!
Did you know that Habitual Coffee is also home to some of the most delicious local coffee beans from as far as Sagada, Mountain Province and Sitio Naguey in Atok, Benguet?
IMAGE from Habitual Coffee's Facebook page
Yes! Habitual Coffee supports local farmers by sourcing coffee from them and even featuring them on the packs of coffee they have on their shelves. The specialty coffee shop even roasts beans for you to try. Single origin and roasted coffee beans are available at Habitual Coffee, perfect as gifts for your friends and loved ones!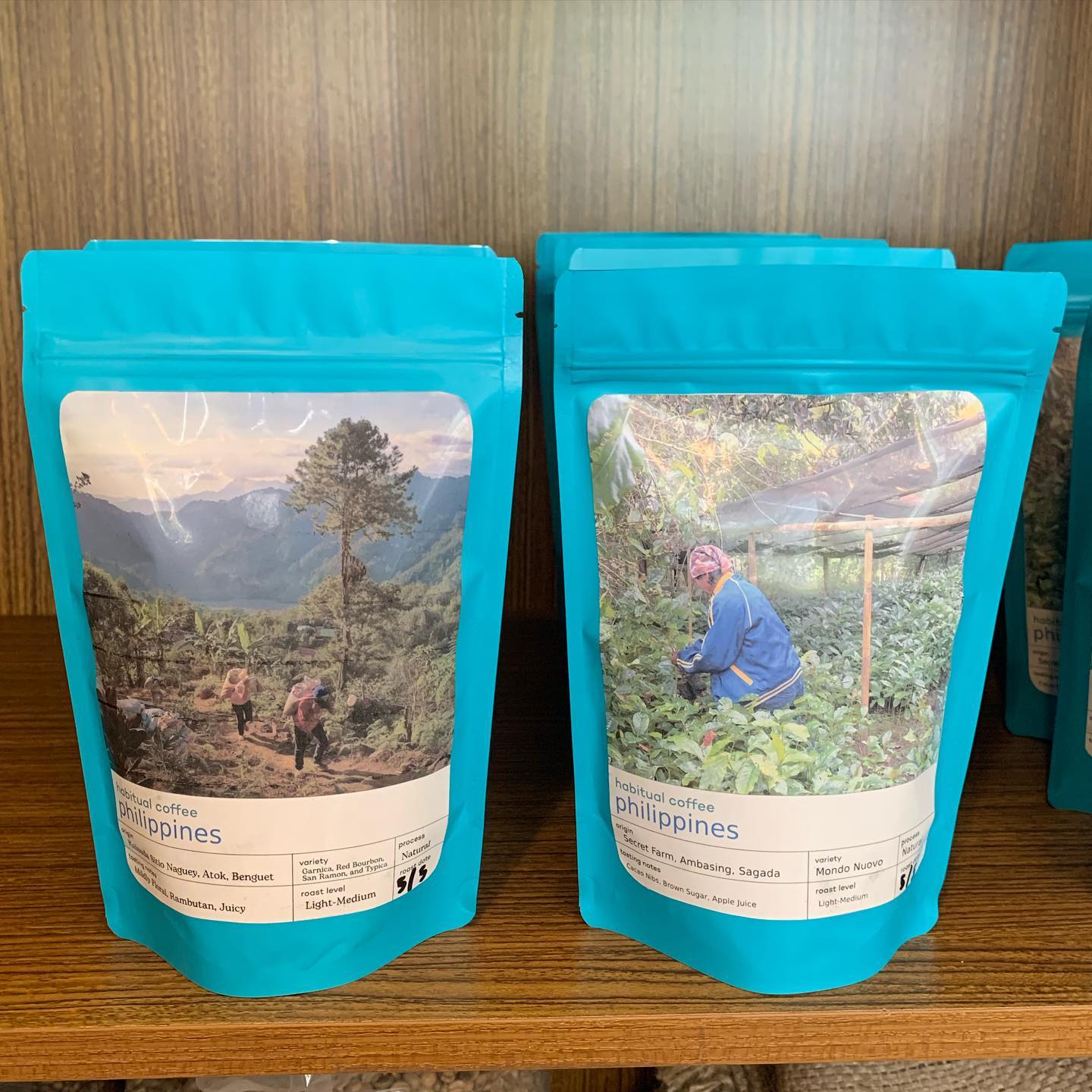 IMAGE from Habitual Coffee's Facebook page
So, whether you are a passerby in Salcedo Village, a biker on a run, or an office worker in need of an afternoon bite, you are welcome to try a new habit by visiting Habitual Coffee!
GENERAL INFORMATION
Address: Paseo Heights, Salcedo Village, L.P. Leviste Street, Makati City
Operating Hours: 8:00 a.m. to 5:00 p.m.
Contact Number: 02-833-9556
Facebook: Habitual Coffee
Instagram: @habitualcoffee
---
Featured images from Habitual Coffee's Instagram and Facebook page
General Information
Restaurant Menu
You can scroll the image left and right.