Crêpe Glazik – Salcedo Village, Makati
There's nothing quite like the warm, sweet aroma of freshly-made crêpes to satisfy a craving and transport you to a cozy café in the heart of Paris. With a delicate texture and endless flavor combinations, crêpes are the perfect treat for any time of day–whether you're craving a sweet and indulgent breakfast, a savory lunch, or a delectable dessert.
If you're in a mood to get some, you should visit Crêpe Glazik, a cozy restaurant in Salcedo Village, Makati, that whips up a mouth-watering selection of crepês, freshly brewed coffee, and other delectable treats.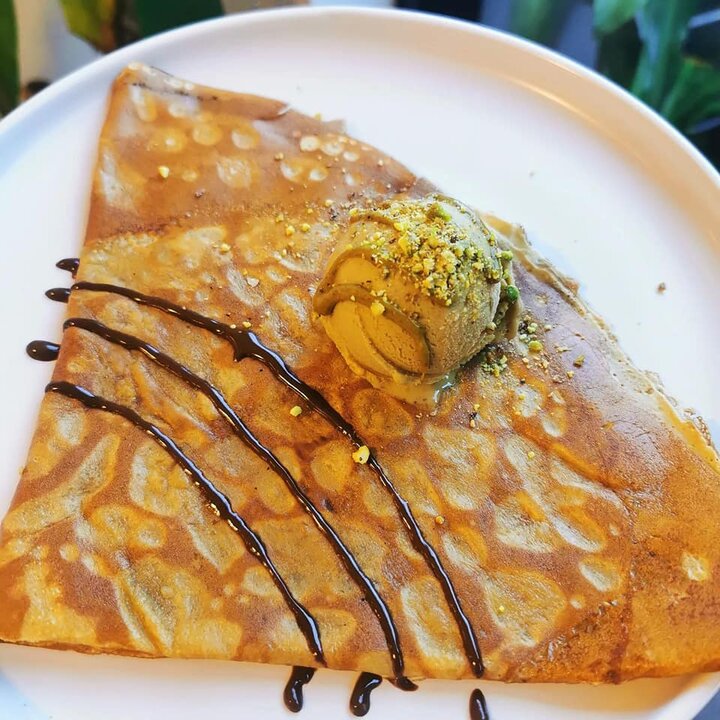 IMAGE from Crêpe Glazik Facebook page
Its crepês are a standout as they are made from high-quality ingredients and are cooked to perfection. The crepes are cooked on a traditional French crepe griddle and can be customized according to your preferences. The fillings are generous and flavorful, and you can choose from a variety of options to suit your tastes. Whether you're in the mood for something sweet or savory, Crêpe Glazik has got you covered.
The restaurant is also known for its exceptional coffee, which is brewed to perfection using quality beans. Whether you prefer a classic espresso or a creamy latte, you can be sure that your coffee will be served fresh and piping hot.
Aside from delicious crepês and coffee, Crêpe Glazik also offers a selection of gelato flavors, which are made in-house using traditional Italian techniques.
IMAGE from Crêpe Glazik Facebook page
Crêpe Glazik is a must-visit for anyone looking for a delightful dining experience. From the delicious crepês, gelato, and coffee to the relaxing ambiance and friendly staff, you're sure to leave with a smile on your face and a satisfied appetite.
GENERAL INFORMATION
Address: Cambridge Center, Tordesillas St., Salcedo Village, Makati
Operating Hours: 9:00 A.M. – 9:00 P.M.
Contact Numbers: 0917-163-1130
Facebook: crepeglazik
Instagram: crepeglazik
Store Information