Common Table at Salcedo, Makati: Not Your Common Hangout for Grub and Drinks
Common Table is that kind of place you look forward to retreating to after work—after resurfacing from a huge pile of workload. It's the kind of place you can go to every day, with their reasonably priced grub that's best enjoyed with good company.
Walking toward the west end of Valero Street, you might find yourself lost on a seemingly empty street.
Slightly obscured by sidewalk trees, Common Table sits on the second floor of Forbes Tower, meekly watching over the street and its passers-by. Even the tinted glass doors and windows can offer little hint on what awaits inside. This casual restaurant is one of the best-kept secrets of Salcedo Village.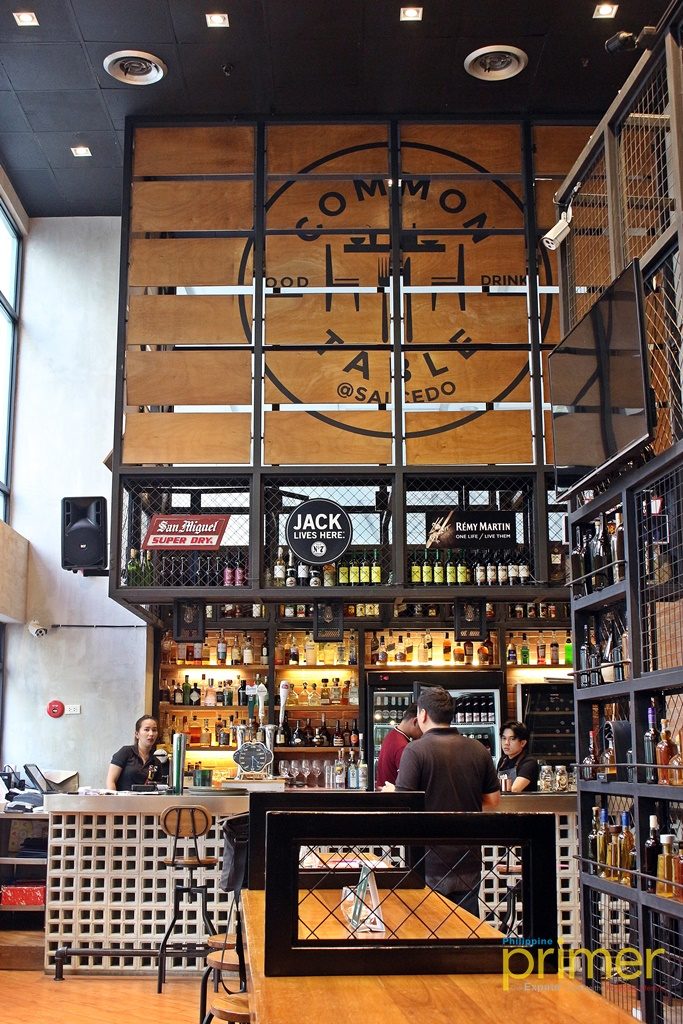 An airy and stylish industrial space is what awaits beyond the doors of Common Table at Salcedo.
Common Table is the fruit of the partnership between friends who saw that cheap grub and drinks are not so common in Salcedo Village, despite being a hot spot for food and hangouts.
Considering the quality and presentation of every dish they offer, the people behind Common Table have successfully set up a restaurant with an inviting vibe and an even more approachable menu. A meal would only cost you between Php 300 to 500, which is a good price for food that leaves a lasting impression on the palate.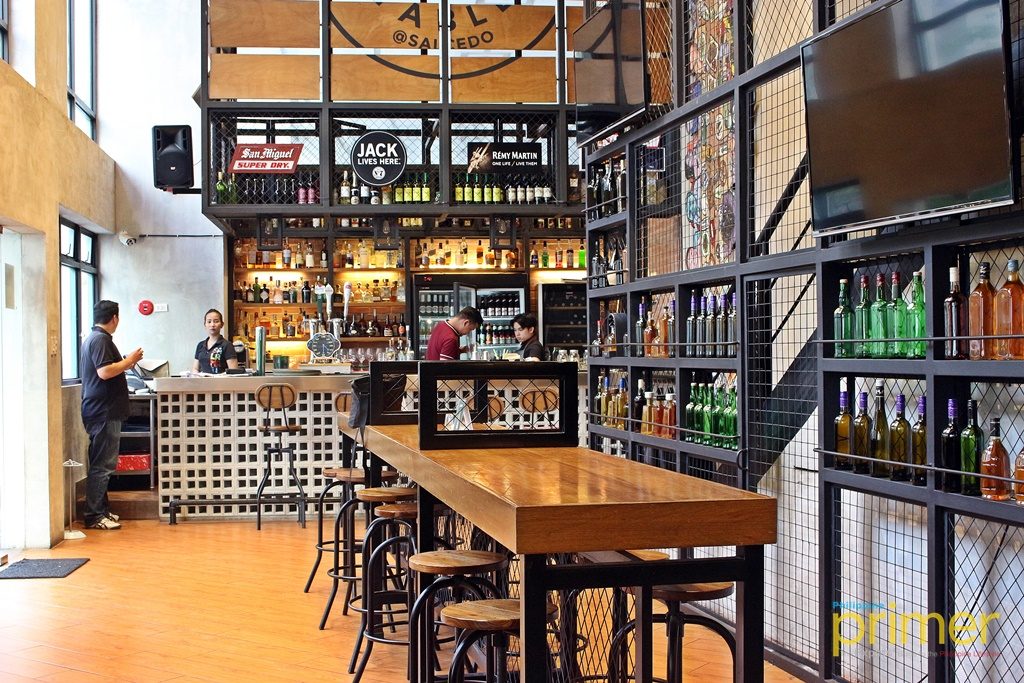 During the day, the atmosphere is bright and cozy.
Drawing from a number of different cuisines, Common Table boasts a menu that the owners like to call eclectic. The restaurant never stops innovating, and you'll find new surprising dishes every now and then. However, one pioneer menu item that patrons keep coming back for is the 36-Hour Pork Belly.
The pork belly is cooked sous-vide, a cooking method wherein the meat is stored in a vacuum-sealed bag and cooked in a water bath with controlled temperature, which produces juicy and evenly-cooked meat.
36-Hour Pork Belly (Php 450) — made with kimchi rice, roasted garlic-tofu puree, charred green onions, and pickled shitake
Meanwhile, one of the newest items is their 48-Hour Sous Vide USDA Beef Belly. Since it is cooked in a vacuum and without oil, this dish lets you purely savor the natural flavors and juice of the beef.
Despite the long hours of cooking, the beef has just the right amount of tenderness that is neither mushy nor dry. You have an option of side salad and fries or fried rice with belly fat to go with the meat.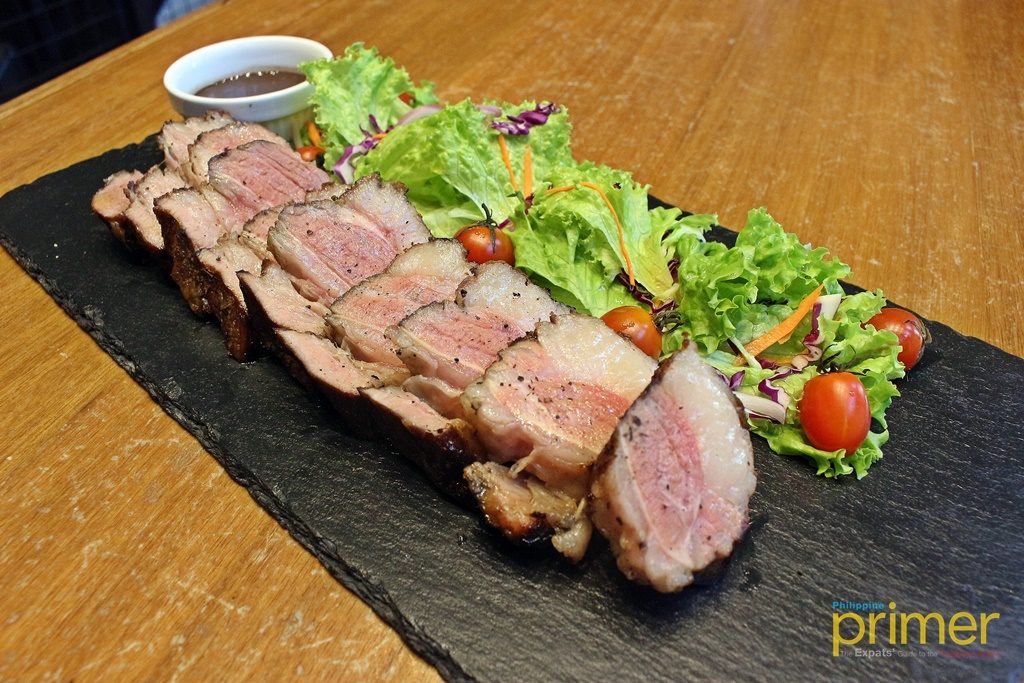 48-Hour Sous Vide USDA Beef Belly (Php 899)
Common Table may look like a small space from the outside. However, it occupies two levels, with an open second floor and the appearance of a high ceiling from the first floor, which makes the interior feel airy and relaxing.
The combination of the industrial elements of wood, metal, and bare concrete walls makes the restaurant a pleasant world for the eyes to explore. In particular, the main eye-catcher is the tall mural by the side of the first-floor bar.
The mural depicts the owners of the restaurant sharing the table with world-famous figures like Jose Rizal, Bob Marley, and Vito Corleone (The Godfather).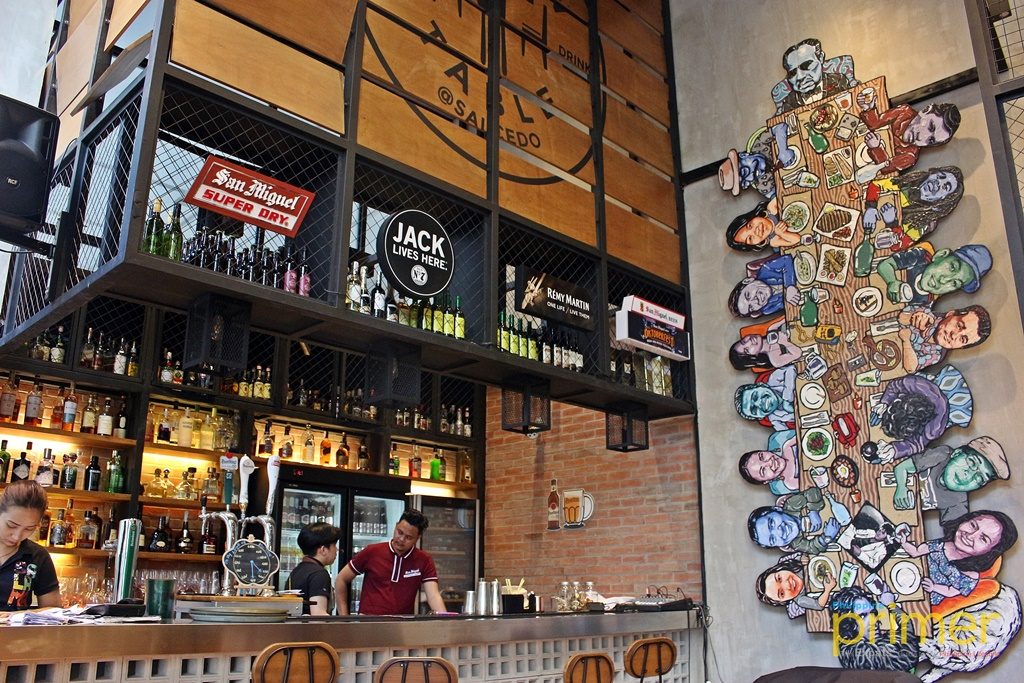 The main eye-catcher in Common Table at Salcedo is the tall mural by the side of the bar.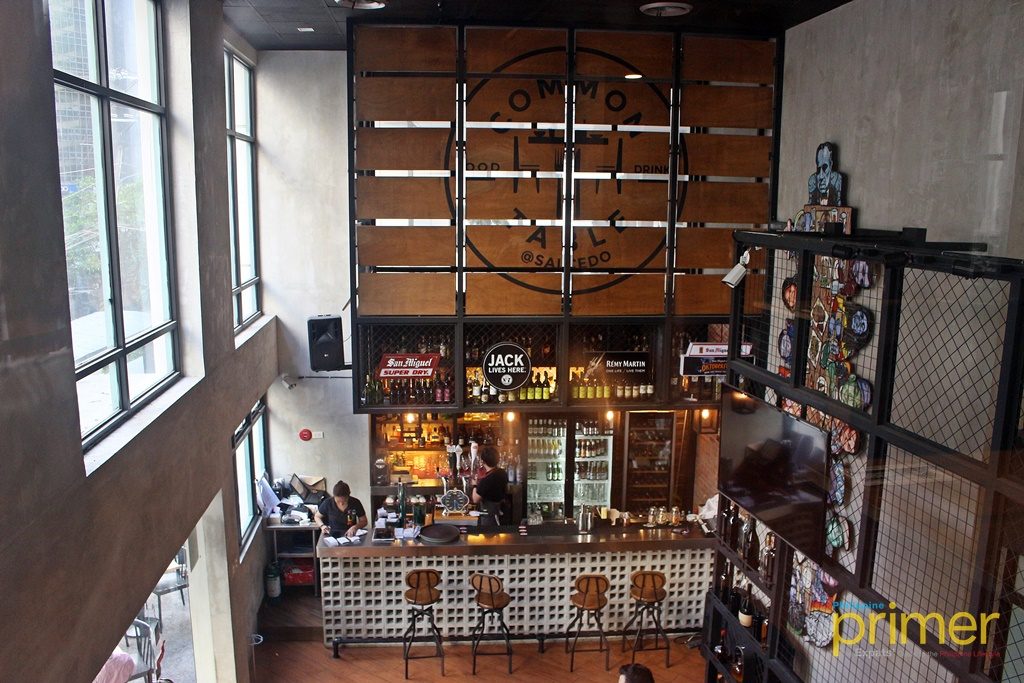 The second floor offers a good view of the floor below.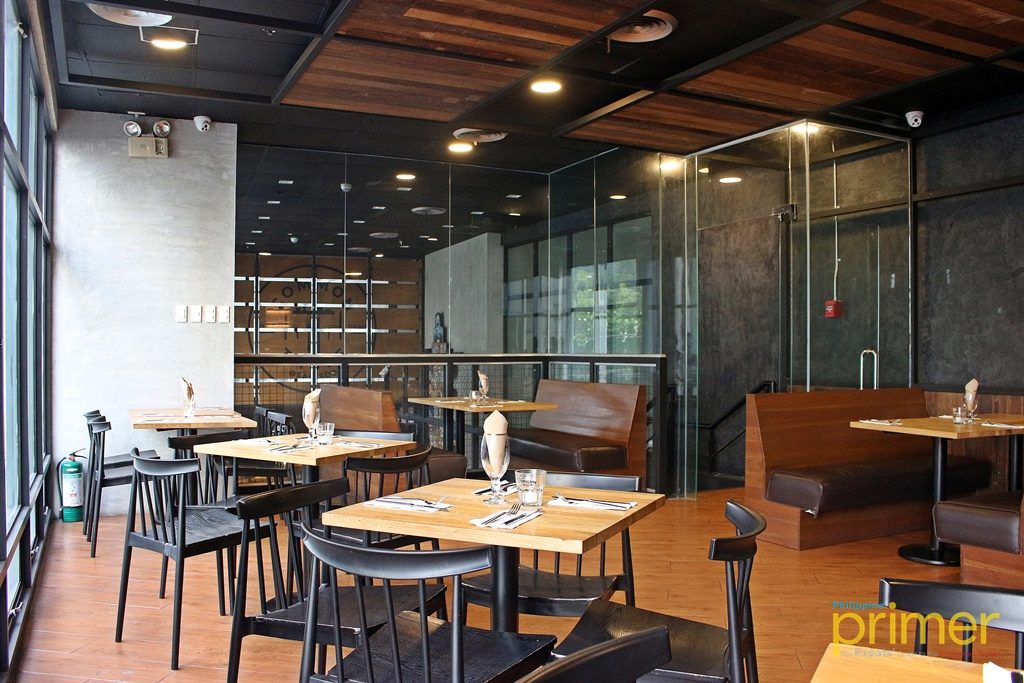 There are more tables on the second floor, which is also occasionally used as an art exhibition area.
Common Table also has a full bar overseen by a full-time mixologist. They have a long list of cocktails that are all priced below Php 300, as well as wine and draft beers.
On certain weeknights, there are events to look forward to such as #MondayNightLOL with standup comedians from Comedy Manila, and Overtone featuring acoustic music sessions.
How to get here: 
• By car, Common Table is only 10 to 12 minutes from EDSA via Ayala Avenue. There is a pay parking space available across the street.
• By foot, it is an easy 20-minute walk from Greenbelt.
---
Written by Rei Leaño

2/F Forbes Tower, Valero St., Salcedo Village, Makati City

6 a.m. to 3 p.m., 4 p.m. to 11 p.m.