Bodega Kitchen and Bar in Salcedo Village, Makati: The Millennials' Go-to Gastropub
Makati City may be filled to the brim with restaurants serving hearty meals that will fill your tummy, but nothing can be more satisfying than visiting Bodega Kitchen & Bar at Two Central– a taste of familiar Filipino classics within one of Salcedo Village's electrifying drinks hubs, serving a collection of bold signature cocktails in town!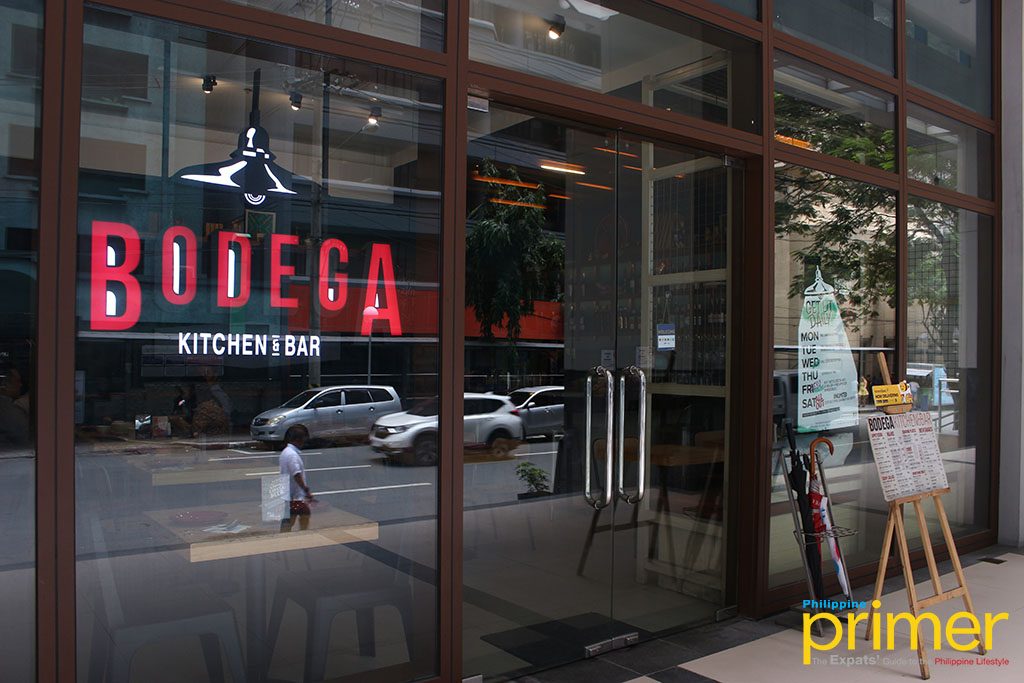 Bodega Kitchen & Bar is a hip restaurant at Two Central in Makati, serving Filipino cuisine in a non-traditional way.
Upon entering the restaurant, a refreshing vibe of both the past and the present draws in every guest. Outdated items such as VHS Tapes and vintage telephone and cameras perched alongside boardgames and other present-day objects give the restaurant a sort of sentimentality attached to its fun atmosphere.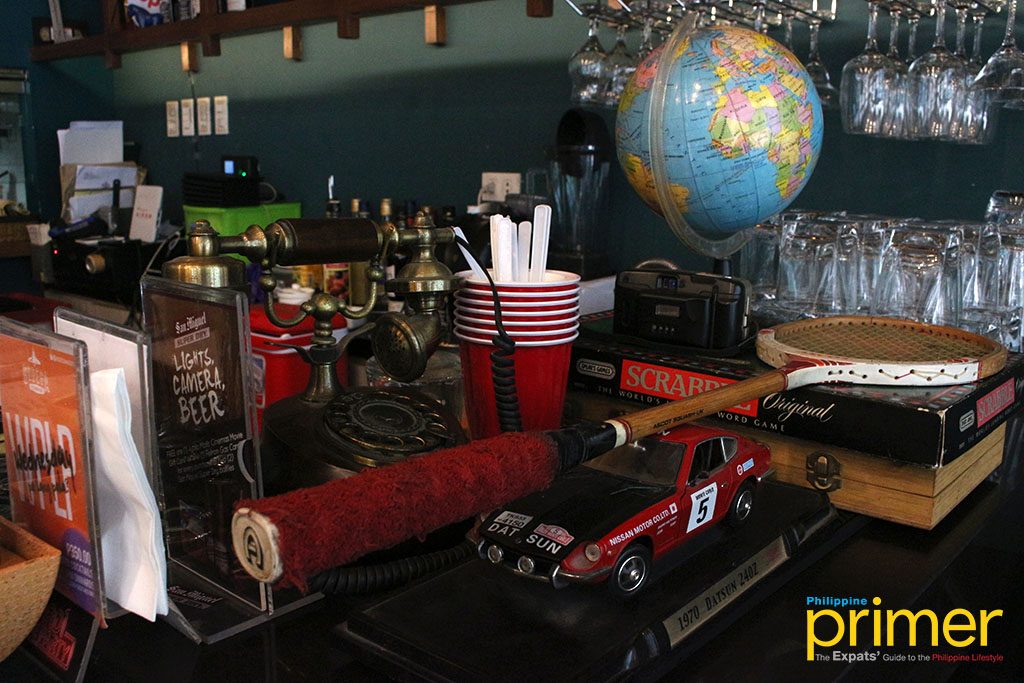 Established in March 2017, Bodega Kitchen & Bar is born from seven young entrepreneurs whose friendship dates back in college. They named the place Bodega ("storeroom" in English), as the group of friends thought it best that the place should be laden with good vibes for good memories, thus putting in things from the past and assembling them on one of the walls of the restaurant.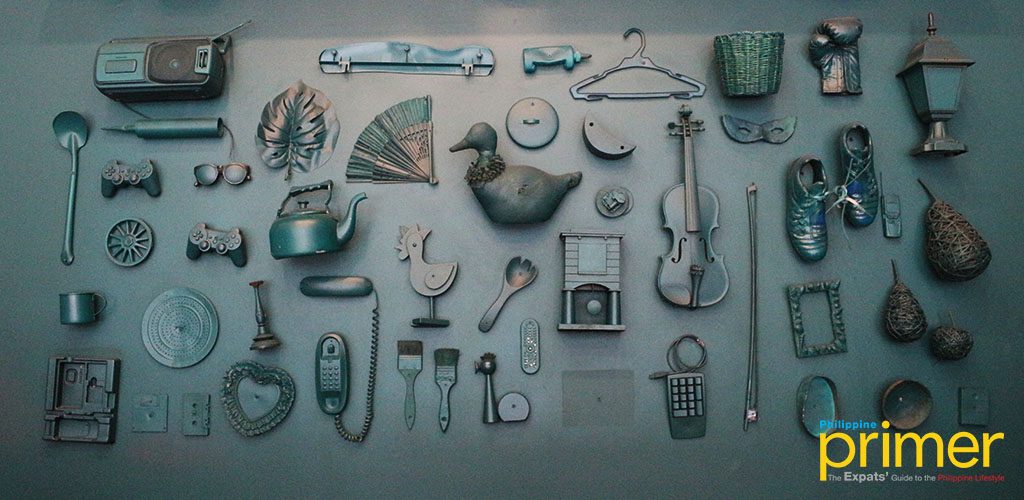 One wall of the restaurant is filled with a variety of old items once owned by the seven young entrepreneurs of the restaurant.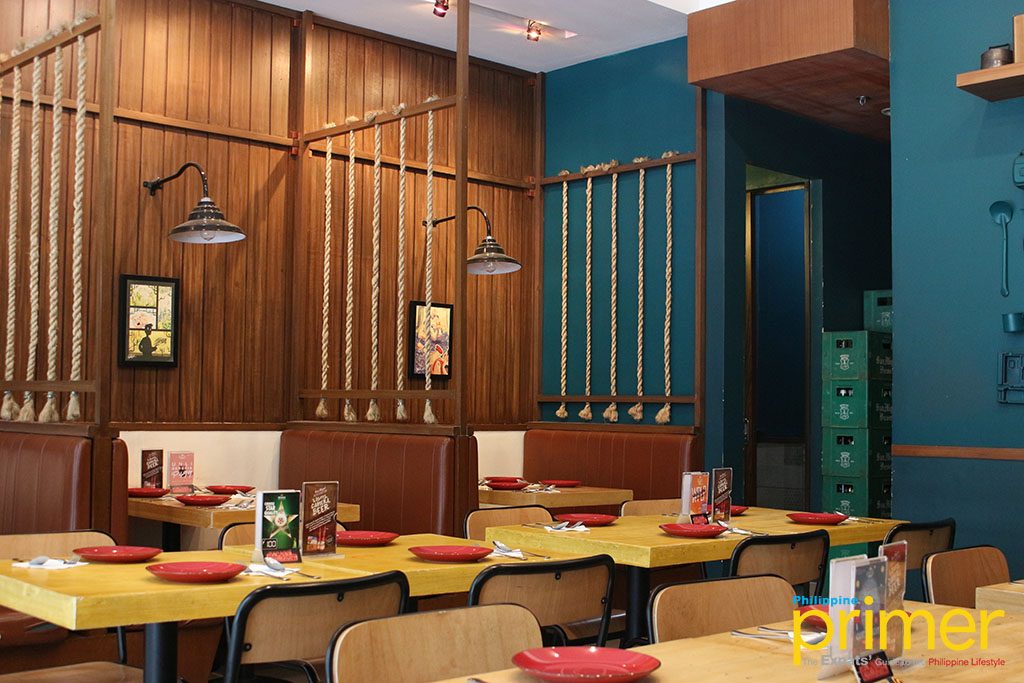 A wonderful scheme of ocean blue walls, yellow wooden tables, ruby red plates, and chestnut chairs gives a whole new energy to the place.
Bodega Kitchen & Bar also serves an array of Filipino food with a bit of twist here and there for the adventurous food enthusiast at heart. For the appetizer, try their Drunken Chicken Wings with your choice of either glazing it with Barbecue Whisky or sprinkling it with Parmesan Cheese. The flavorful dish, with a pinch of sweetness, a hint of sourness, and a gentle kick of spice, is served with Italian Bleu Cheese dip.
Drunken Chicken Wings (Php 290)

For their main dish, try their Lechong Bagnet with Rice, with a choice of either liver sauce (Sarsa Bodega) or a vinegar and soy sauce combination with diced onions (Pata Sauce).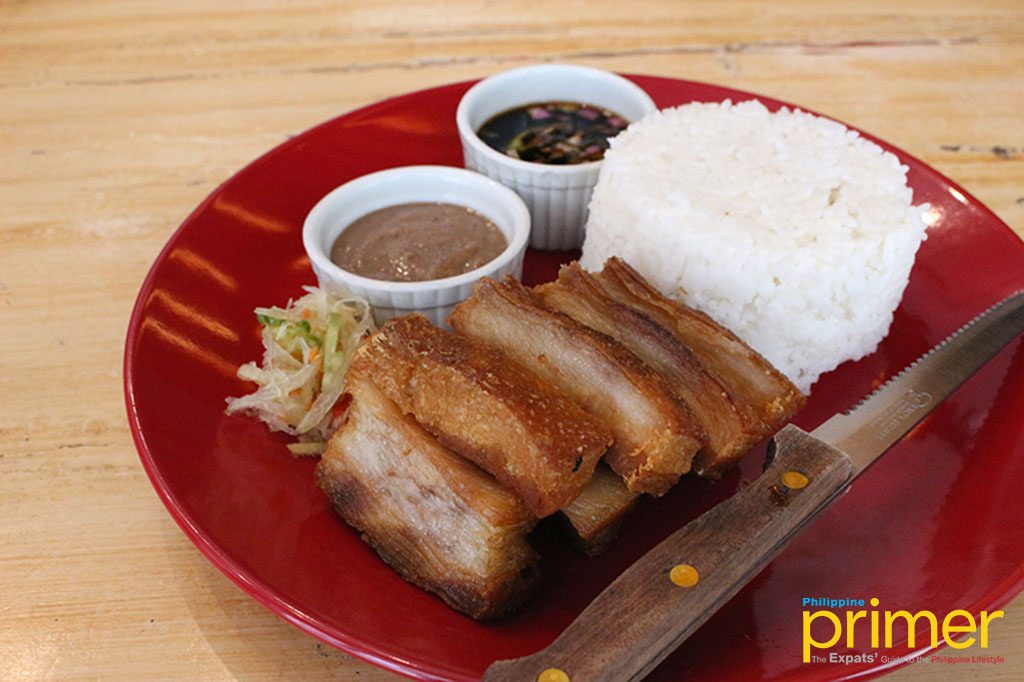 Lechong Bagnet with Rice (Php 350)
The pork belly, with its juices seeping from its tender meat, is cooked perfectly and seasoned with just the right amount of salt, so as not to create a gritty or rubbery texture.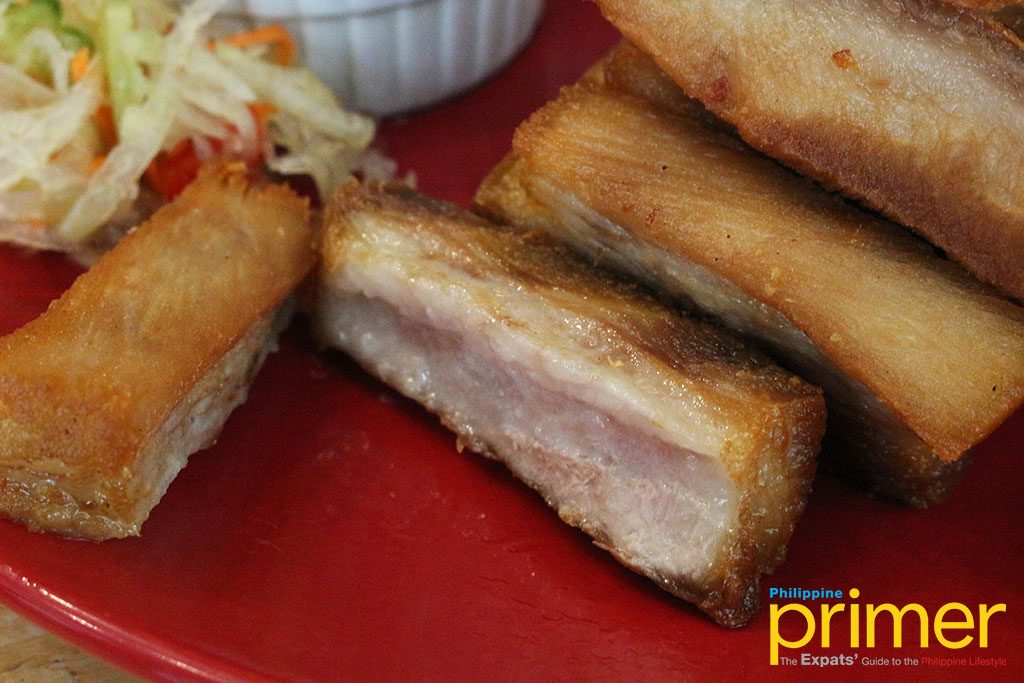 Bodega Kitchen & Bar marinates their Lechong Bagnet in seasoned water for 48 hours.
Among the restaurant's Pinoy classics with a twist include their Kimchi Kansi (Php 550), a bone marrow soup brought to a boil with kimchi, Langka (jackfruit), and Kamias (Bilimbi fruit), Tea Smoked Pusit (Php 525), and Greek Inasal Gyros (Php 350).
As Bodega Kitchen & Bar is also a drink stop at Salcedo, you may also visit the restaurant from 5 p.m. onwards to experience their Happy Hour, where beers and cocktails are served.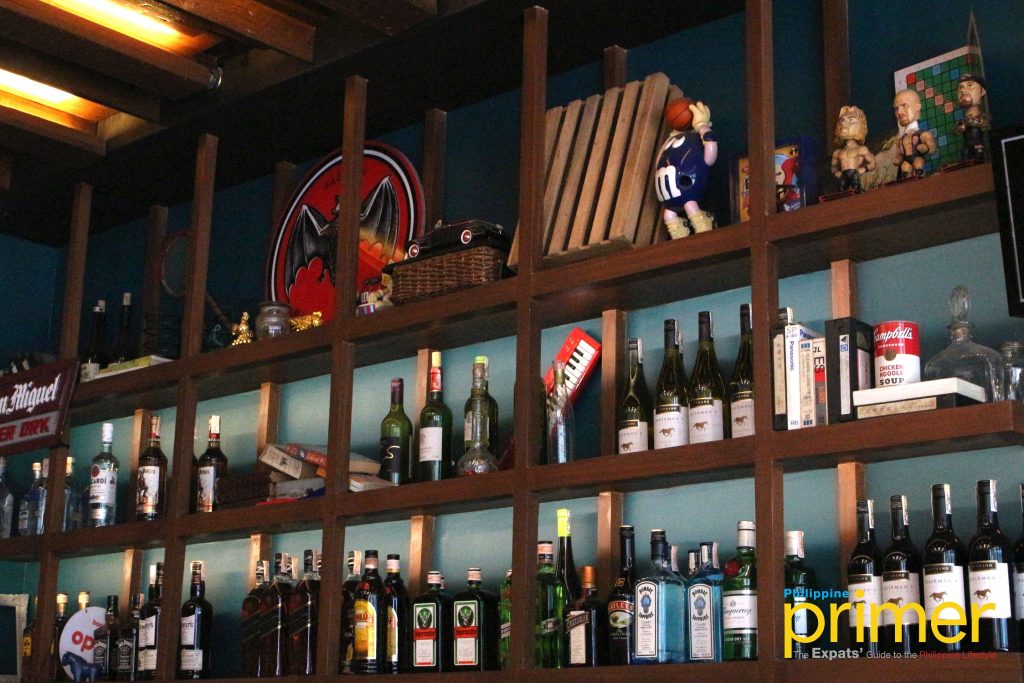 In addition, Bodega also prepares daily fun, with promos of Buy 1 Get 1 on Cocktails and Buy 2 Get 1 for Beers for their customers, within the following "Get Lit Daily" schedule:
Mondays– Unli Sangria at Php 499
Tuesdays– QUIZ NIGHT
– Unli Sangria at Php 499
– Heineken at Php 80
Wednesdays– Unli Cocktails at Php 350
Thursdays– Heineken at Php 80
Fridays– Buy 1 Bottle, get the next at Php 50% Off + Free Appetizer 50 Peso Shots
Saturdays– ALL-OUT Unlimited Cocktails (Php 399), Sangria (Php 450), Beer Php 450)
So, would you like to quench your thirst for fun with family and friends? Visit Bodega Kitchen & Bar now as they serve you fiery Filipino classics and hearty signature drinks to boot.
---
This first appeared on Philippine Primer Japanese magazine's October 2018 issue.
Written by Chin Sanigan
Store Information
G/F Two Central, 109 Valero Street, Salcedo Village, Makati City
(02)-824-4542
11 am to 11 pm (Mon. to Wed.); 11 am to 12 midnight (Thurs.); 11 am to 2 am (Fri. to Sat.)
Sundays
bodegamakati@gmail.com