CDP Global Table at Power Plant Mall: European Food in Small Plates
There are days when we somehow find ourselves facing a giant challenge at work that makes David's battle with Goliath seem like child's play. When we successfully navigate past it, a reward always seems to be in order. Some go for a complete spa treatment or a makeover. Others splurge on shopping while a good number of people shell out a generous amount of money for food they wouldn't buy every day.
If you're looking for a new restaurant where you can treat yourself, look no further than CDP Global Table. The restaurant is headed by Malou Fores (Mamou), Katrina Kuhn-Alcantara (Mesclun), and Kristine del Gallego-Locsin (formerly of Lu). The menu, supervised by Kuhn-Alcantara, is inspired by Spanish, French, and New York small plate dishes.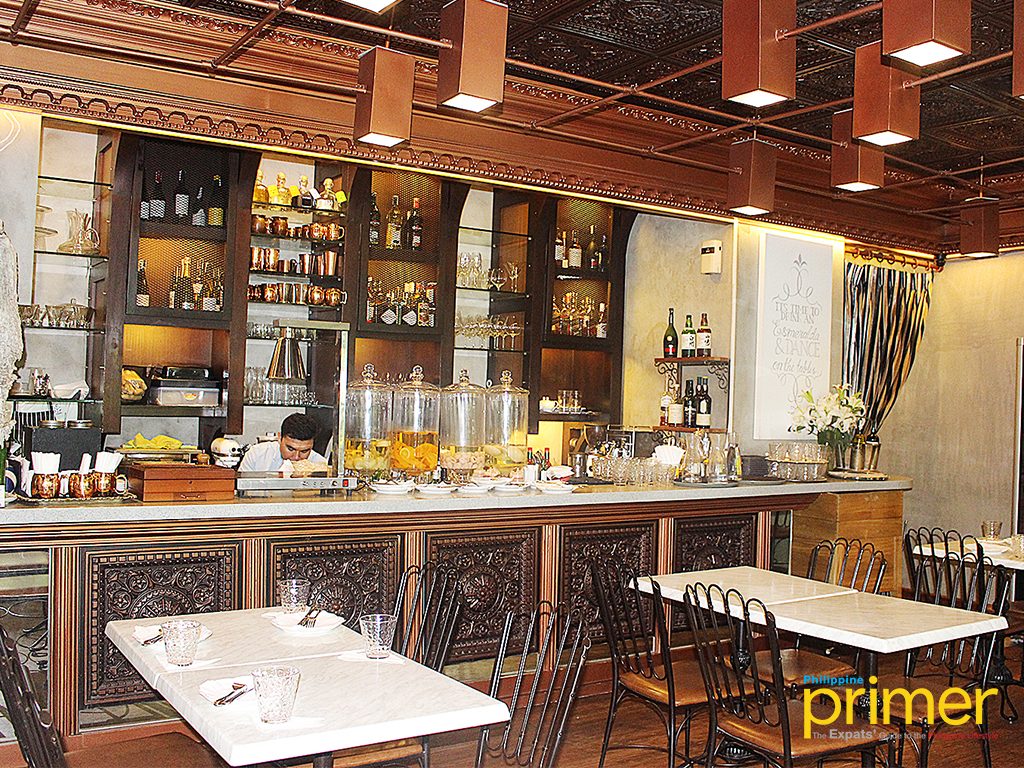 The Chef Du Partie Global Table
If you've ever been to Mamou, then you know that their steaks are delicious and of great quality. Thanks to having the same owner as Mamou, CDP can also offer the same great steaks. Though their steaks are on the leaner side, there is no need for major chewing action. It's baked with French butter so you can be sure that this dish is rich and flavorful.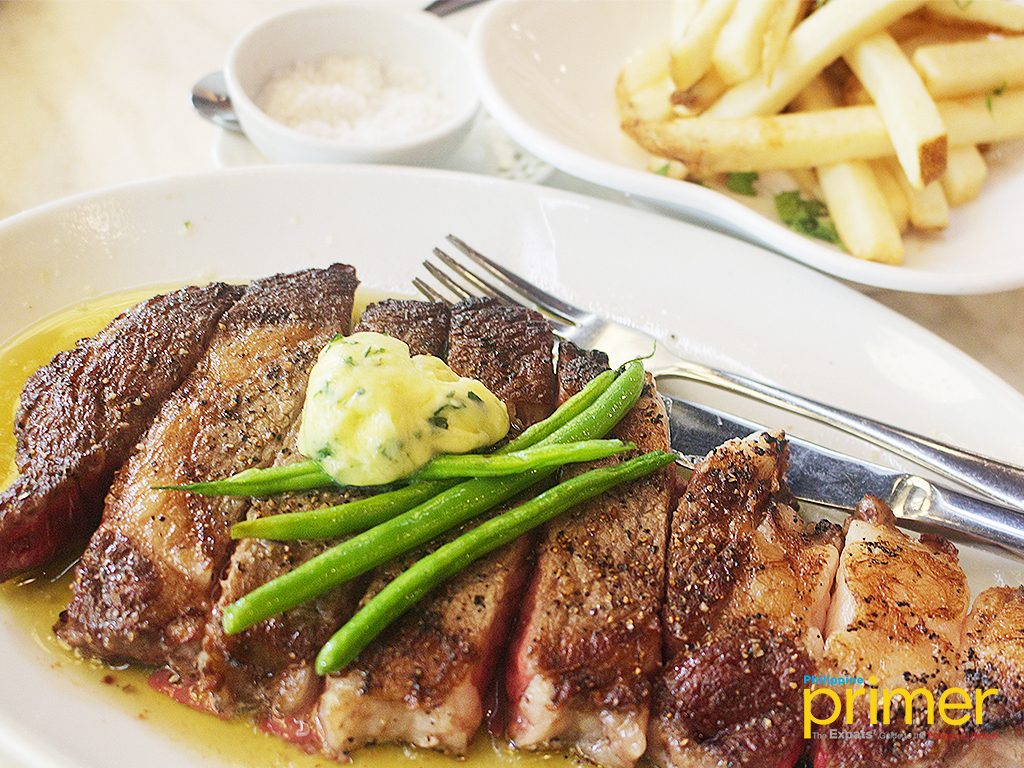 Steak Frites (Php 1,950)
Also read: Mamou: A Home Kitchen 
Salmon Beurre Blanc (Php 595)
For those avoiding meat, they offer a few vegetarian and pescetarian dishes. There's the Salmon Beurre Blanc (Php 595) that's served with some leeks and a side of potatoes. Of course, what's a French dish without some escargots, right? CDP's Escargots (Php 495) are imported all the way from the dish's mother country so one can say that it's as authentic as it can possibly get.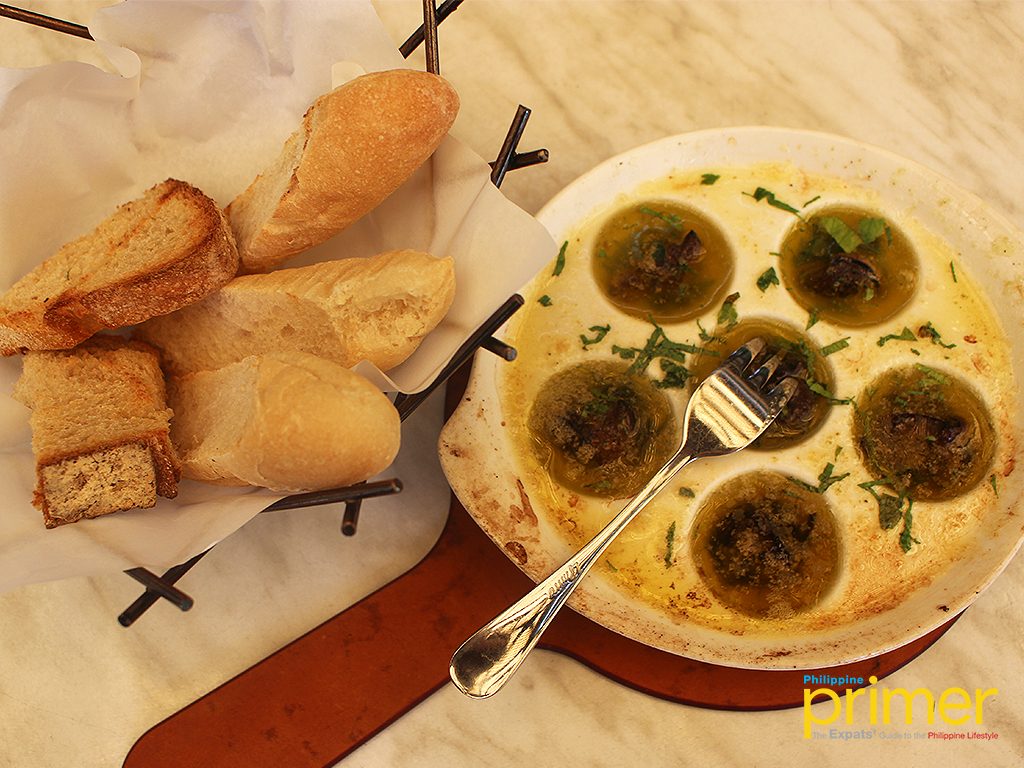 Escargot (Php 495)
Lastly, no European-inspired meal is complete without some alcohol. Their extensive bar menu showcases great choices for beer, wine, liquor, and spirits, and cocktails. They also have their "Bubbly" creations which are basically cocktails mixed with bubbly alcohol.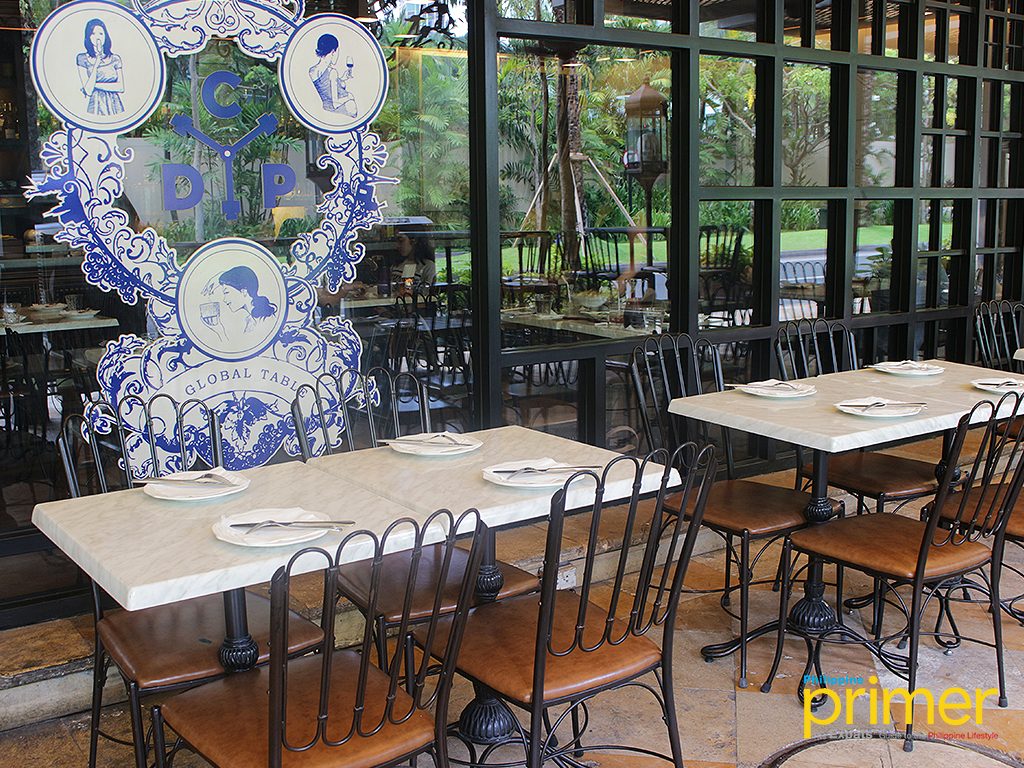 CDP Global Table might just be your new go-to place for some great European eats minus the over-the-top stuffiness of most fine dining places.
General Information
148B Level R1 Power Plant Mall, Lopez Drive, Rockwell Center, Makati
0917-832-9828
12 p.m. to 3 p.m. (Monday to Friday), 6 p.m. to 11 p.m. (Monday to Thursday), 6 p.m. to 2 a.m. (Friday), 11:30 a.m. to 2 a.m. (Saturday), 11:30 a.m. to 11 p.m. (Sunday)
eat@cdpglobaltable.com