Poison in Makati: Dangerous Coffee, Deadly Doughnuts
Doughnuts are a popular sweet treat smothered with powdered sugar and are sometimes filled with chocolate or fruity thick sauces. You can often find dozens of these in your commercialized, franchised doughnut establishments.
Not to throw shade at them, but we've  had our dose of sugar and coffee from these establishments and liked it. Poison Doughnuts and Coffee, located at The Alley in Karrivin Plaza, aims to do something different: to hypnotize you with their unique creations and interiors.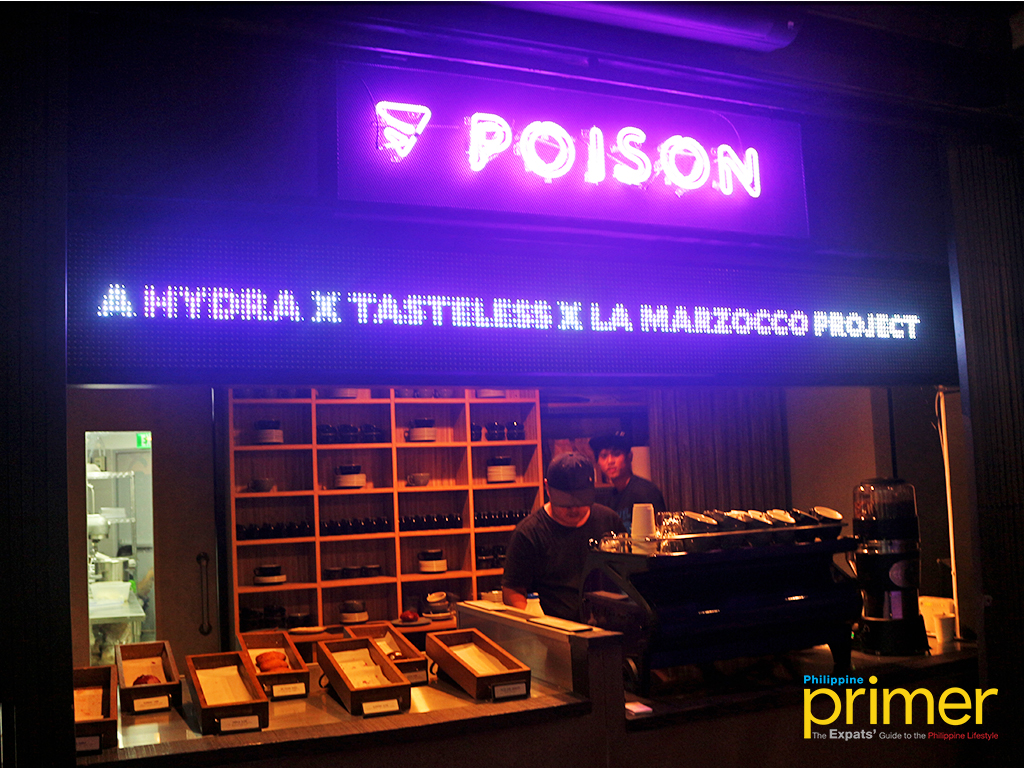 Located at the Hydra Headquarters in Makati, the doughnut shop is a hole-in-the-wall that's a great find for all who want to break off of the usual doughnut. The interiors might be plain and simple, but the added light projection that shows different images transforming into doughnuts adds peculiar touch. The images are eye-catching and indeed addicting to watch.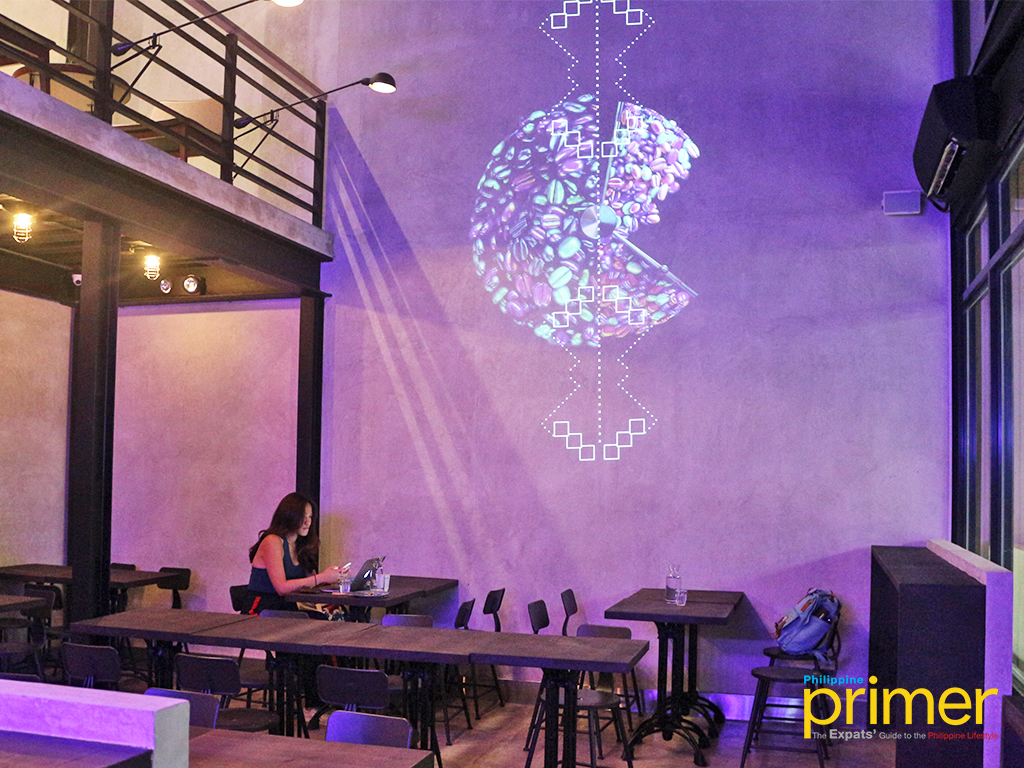 Conceptualized and created by Hydra Design, Tasteless, and LA Marzocco Project, they worked hand-in-hand with the duo behind Le Petit Soufflé and Scout's Honor, Kristine Lotilla and Mico Aspiraz.
Poison Doughnut isn't your usual neighborhood shop; it packs a venom of flavors and extraction of wit and creativity. The dough they use is a hybrid of sourdough and brioche, making it fluffier and fuller compared to other doughnuts. The bread is chewy without the texture being too overpowering, and the doughnuts are glazed with common and uncommon flavors to satisfy every palate.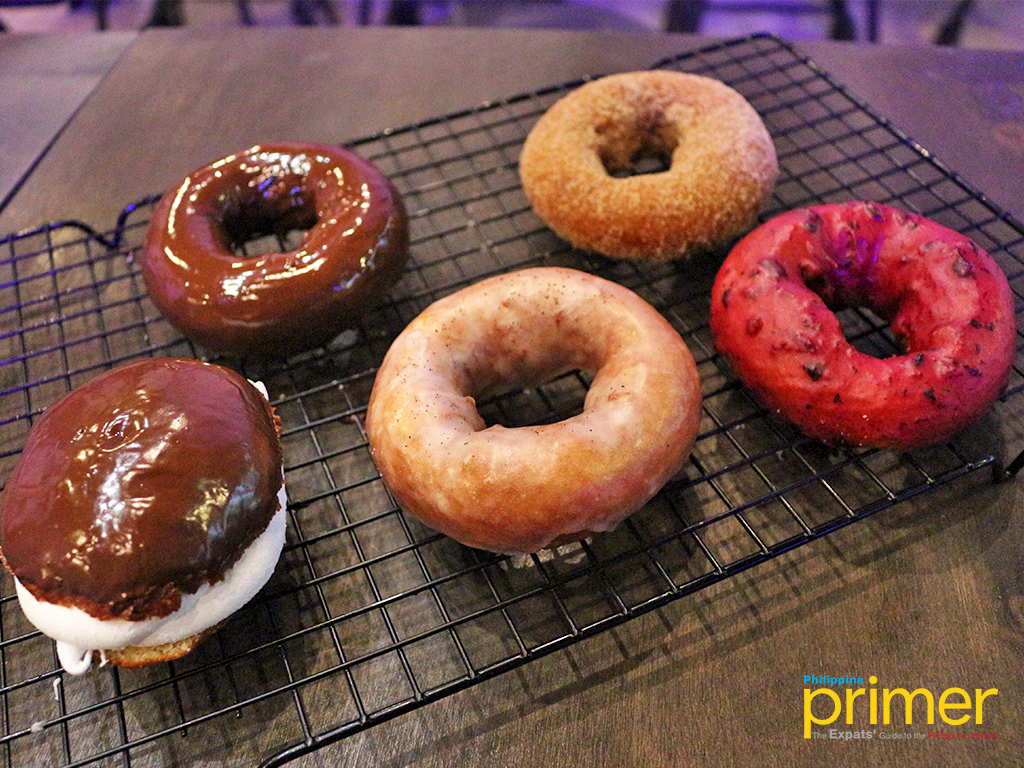 Boston Cream (Php 70), Salted Dark Chocolate, Vanilla Glazed, Garam Masala, Blueberry Glaze (Php 50 each)
Seven flavors were born and crafted exclusively for Poison, just in time for its soft opening. The seven originals are Vanilla Glaze, Boston Cream, Salted Dark Chocolate, Egg Custard Brulee, Blueberry Glaze, Blueberry Lemon, and Garam Masala, each as sinfully good as the other.
For adventure seekers in food, don't miss out on their Garam Masala doughnut. They use garam masala, an Indian spice that adds a savory-sweet illusion, in place of cinnamon.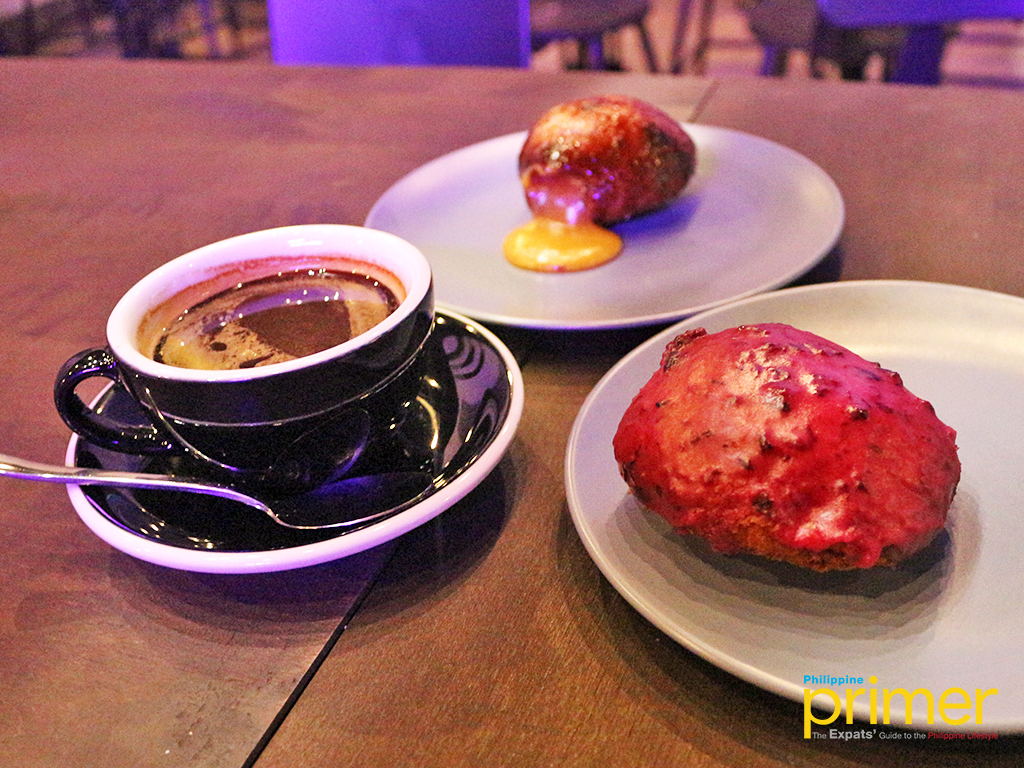 Hot Black Coffee (Php 110), Egg Custard Brulee, and Blueberry Lemon (Php 70 each)
The regular doughnuts are priced at Php 50 while the filled ones are Php 70. At these prices, you can try all the flavors to fully enjoy your stay and create new moments! All doughnuts are best paired with their coffee by The Yardstick, giving you a bitter-sweet affair that melts in your mouth.
If you ever found yourself wandering around the neighborhood or just really in the search for great doughnuts in the Metro, Poison Doughnuts is the best poison there is for happiness.

The Alley, Karrivin Plaza, 2316 Chino Roces Ext., Makati City