Pepi Cubano
Pepi Cubano is not your ordinary sandwich joint.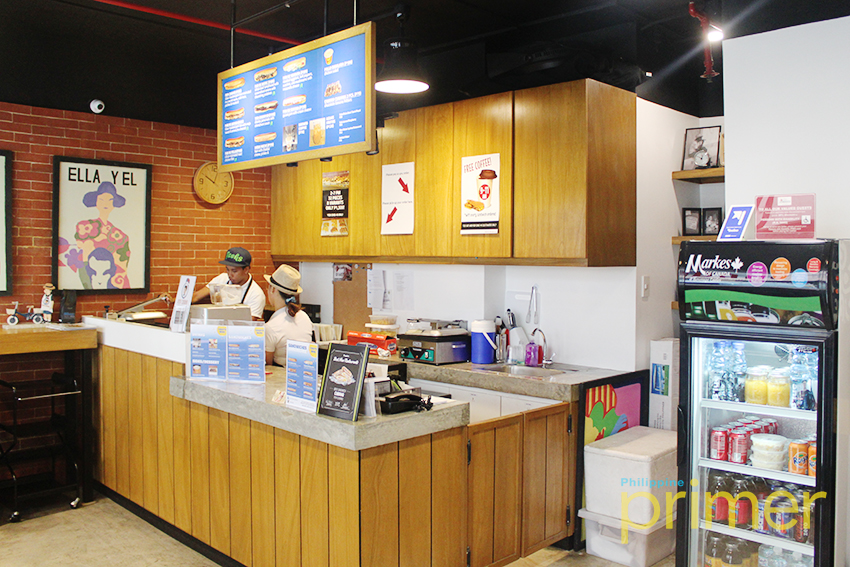 THE PEPI CUBANO PLACE. Just a simple shop that sells scrumptious sandwiches.
Serving fresh Cuban sandwiches with which they got the original recipes from the owner's mother, Pepi Cubano is a quaint hole in the wall shop that proudly brings the best Cuban sandwich in the village. It is where yuppies and yuccies come for a quick and satisfying meal.
Found along the quiet streets of Legazpi Village, Pepi Cubano is a humble shop that offers nothing but delectable food. With its strategic location, surrounded by office buildings, Pepi Cubano is a haven for those who want a quick but satisfying meal, a different take on the typical convenience store snacks that most office workers would usually go for.
Pepi Cubano (P250) Cuban sandwich filled with roast pork, ham, and cheese.
Their bestselling Pepi Cubano sandwich that's fresh off the sandwich press consists of roast pork, ham, and cheese filled inside the flattened toasted Cuban bread is a must try—a perfect alternative to your usual sandwich.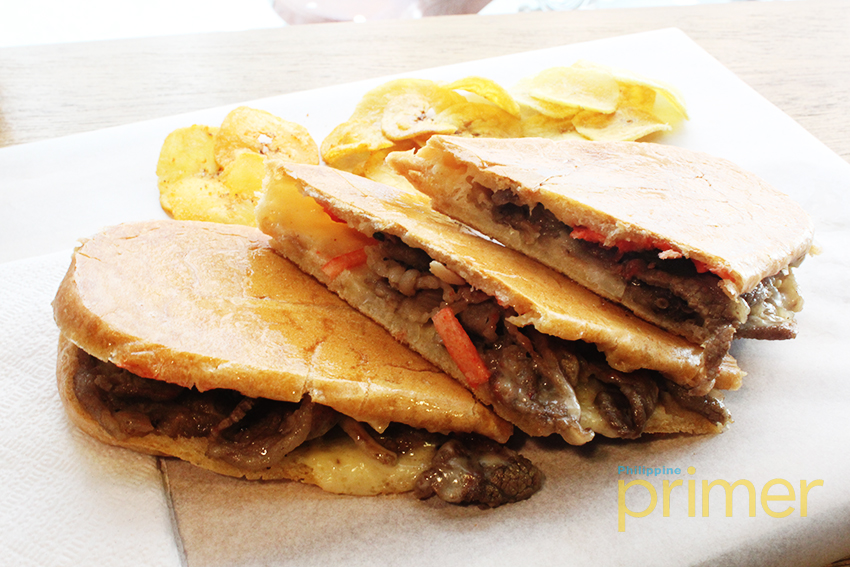 PAN DE BISTEC (P280). Check this bestselling sandwich served with plantain chips.
With its simple setting with stool chairs instead of usual tables, Pepi Cubano has become a cozy place for those who would pick crunchy sandwiches over usual snacks. Come here, and savor the goodness of their food as you sip through the fresh fruit juice they also offer. Spend the office break here in Pepi Cubano and devour on their authentic Cuban sandwiches.
General Information
G/F Tropical Palms Condominium, Gallardo St., Legazpi Village, Makati City, Metro Manila
880-0389 or 0907-535-7574
11:00 am to 9:00 pm (Sunday to Monday); 9:00 am to 12:00 am (Tuesday to Thursday and Saturday); and 9:00 am to 2:00 am (Friday)
rica.pepicubano@gmail.com