59c: CoWork, Chow, Coffee, Cocktail at Paseo de Roxas
Work from home is officially a thing in the Philippines. However, most people who prefer to "work from home" don't really work from home because they feel too relaxed to get any real work done. You'd like to eat while working, but restaurants and bars are not exactly ideal; trying to do it in a coffee shop limits your dining options to pastries and a few set meals.
Enter 59c, a co-work space, restaurant, and bar all rolled into one.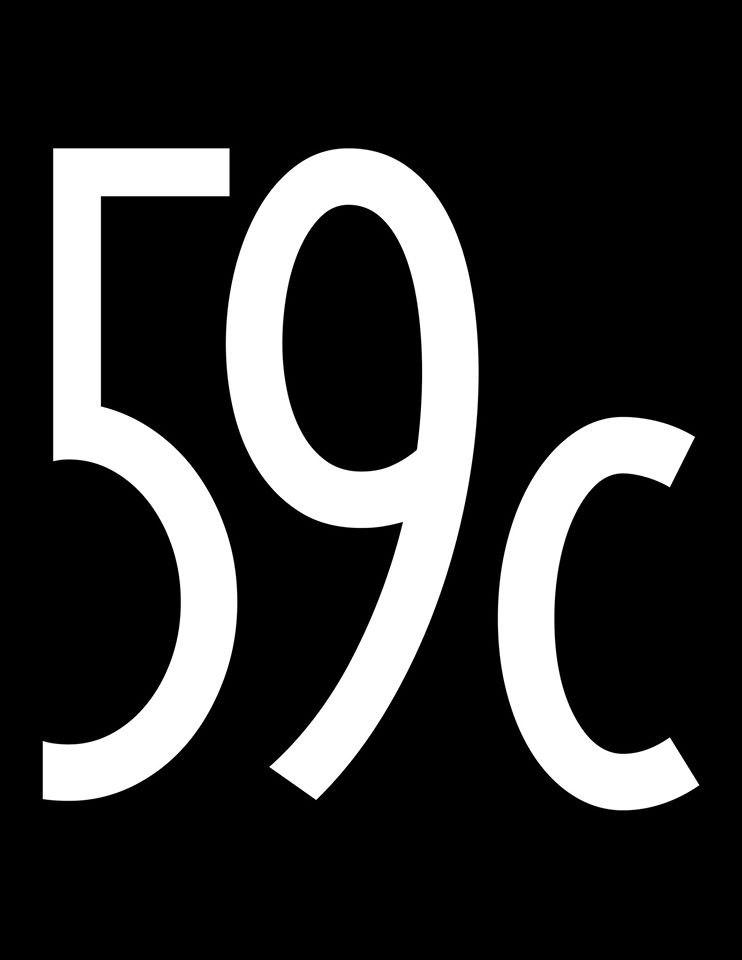 COWORK, CHOW, COFFEE, COCKTAILS. Be productive without the need to be in an office at 59c.
59c is the product of the minds of Jean Paul and Patricia Cheung, the same husband-and-wife team that brought you Good Earth Roasts in BGC. They've combined a comfortable dining set-up with a co-work space that's sure to let you do your work in peace, all while you enjoy good food.
Their menu is more Asian-inspired than full-blown Asian; flavors are distinctly Asian yet not everything fits into your standard Asian dish (i.e. being able to call a dish Thai, Chinese, Japanese, etc.). This doesn't take away from how mouth-wateringly good everything is.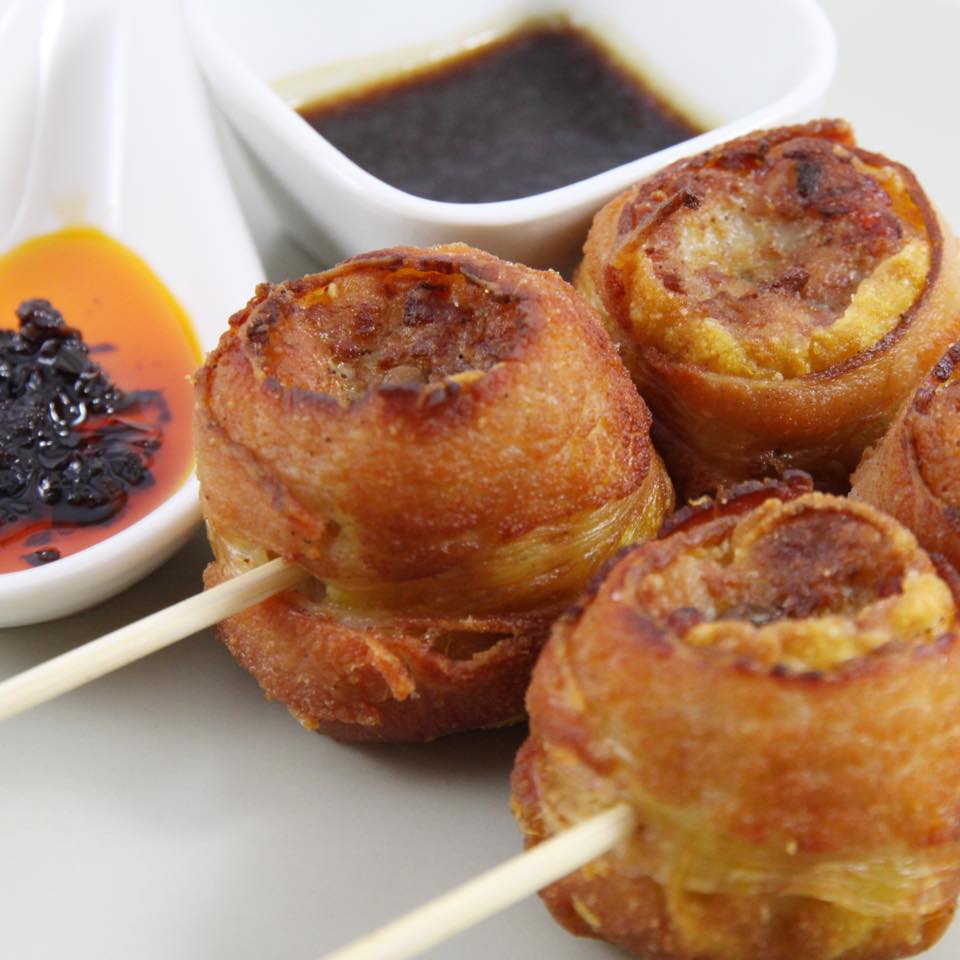 ASIAN OR NO? It's a question you might ask yourself while you revel in this delicious combination of siomai and everyone's favorite: bacon. Yours at P170 for 3 pcs.
Take their Bacon-wrapped Siomai. Bacon isn't exactly an Asian ingredient, but siomai is 100% Chinese. Filipinos have a love affair with siomai as well as bacon; a combination of the two looks like a match made in heaven.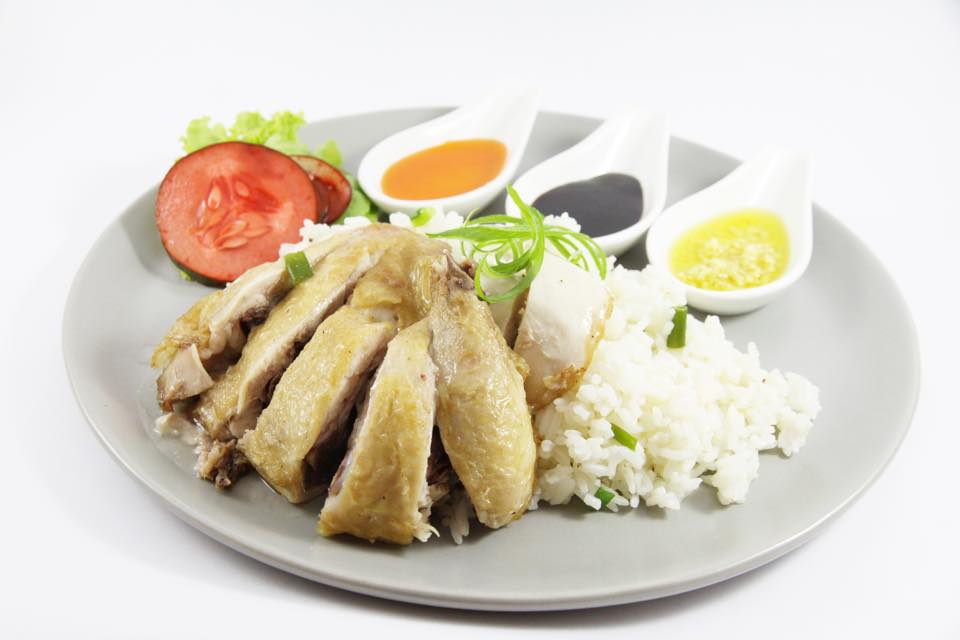 FRIED HAINANESE CHICKEN? Not a bad thing at all… in fact, it's all good! Yours at P280.
Fan of Hainanese Chicken? 59c has you covered with how you usually see it… and then there's the Frynanese Chicken. It's basically a Hainanese Chicken that's fried to a crisp golden brown and served with three dips. You'll certainly get work done as soon as you've downed this one.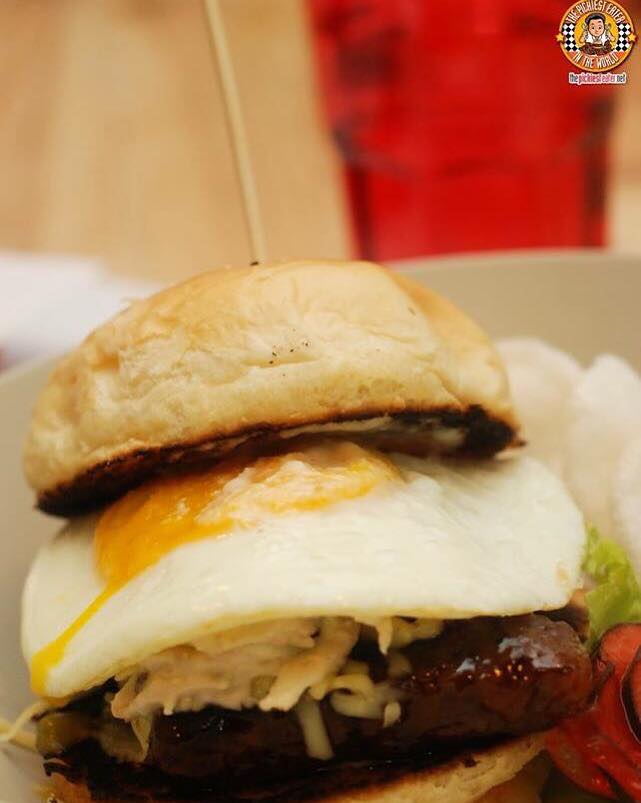 ACTUAL LONGGANISA IN BETWEEN BRIOCHE BUNS! Everyone knows about the longganisa burger patty, but this one's an actual longganisa sandwiched between brioche buns. Yours at P280.
The one that might just take the cake: their Longganisa Sesame Brioche Bun. It's a bundle of goodness that takes a staple of Filipino breakfast and gives it a twist… without losing the look.
You can find 59c at 59C Paseo de Roxas, Salcedo Village, Makati City. They're open from 9 a.m. to 1 a.m., Mondays thru Saturdays. For more information, you can call them at 02-501-9732 or email them at paseo59c@gmail.com. You can also follow their social media accounts: 59C on Facebook and @paseo59c on Instagram.
Source: Click the City, The Pickiest Eater
All photos courtesy of 59C Facebook page

Paseo de Roxas, Salcedo Village, Makati City

9:00 am to 1:00 am, Monday – Saturday