Lucia Ristorante: A Taste of Italian Flavors and Flair
Lucia Ristorante is a semi-fine dining restaurant that serves authentic and classic Italian dishes. Frequented by mostly urbanites and lovers of fine flavors, this chic restaurant is located at the ground floor of Hotel Celeste, an elegant boutique hotel in Makati near the cosmopolitan Greenbelt and Glorietta.
Started by the famous Italian Chef Davide Lombardi, the man behind Lombardi's Italian authentic chain, he combined his passion and expertise in the culinary arts and shared his classic epicurean recipes with his newfound home, the Philippines. Lucia Ristorante is currently run by The Cravings Group, renowned for operating a successful chain of restaurants, cafés and a premier culinary school in the country.
Complementing its fine menu, Lucia Ristorante exudes nothing less than Italian classiness and charm with its cozy colors and stylish pieces. This quaint and quiet dining place is perfect for intimate lunch or dinner as well as business meeting and brainstorming in their private function area. Reservations and group dining events are welcome.
Lucia Ristorante pays homage to classic Italian cuisine with its antipasti (starter), Le Carni (main entrees) and I Dolci (desserts), as well as I Primi (pasta), Le Pizze (pizza), Le Zuppe (soup), I Pesci (fish), I Formagigi (all about cheeses) and a wide range of premium Italian beverages and wines.
Start your meal with the warm appetizer, Crema Di Funghi Tartufata (P 190), a creamy and hearty soup made of cream of mushroom with tartufata sauce. Next, try the Calamari Fritti (P 430), deep-fried squid with a side of tasty aoli and the refreshing Insalata Mista (P 240), a mixed green salad with Italian Vinaigrette.
 Crema Di Funghi Tartufata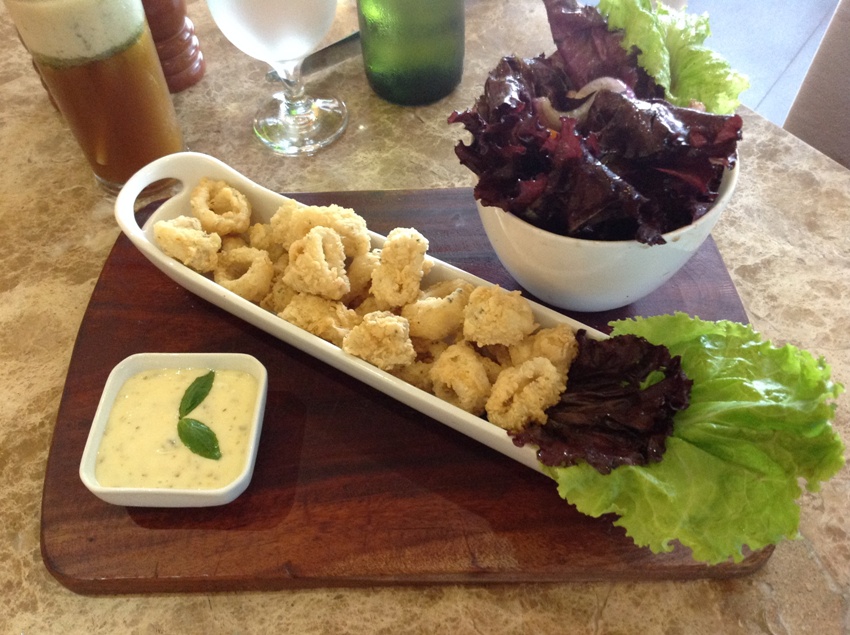 Calamari Fritti and Insalata Mista
For Italian pasta lovers, the Lasagne Della Casa (P 320) made from lasagna bolognese ragout with mushroom sauce doesn't disappoint. For an awesome main course experience, the Ossobuco Di Manzo (P 650), an oven-braised beef shank specialty dish served with risotto is highly recommended.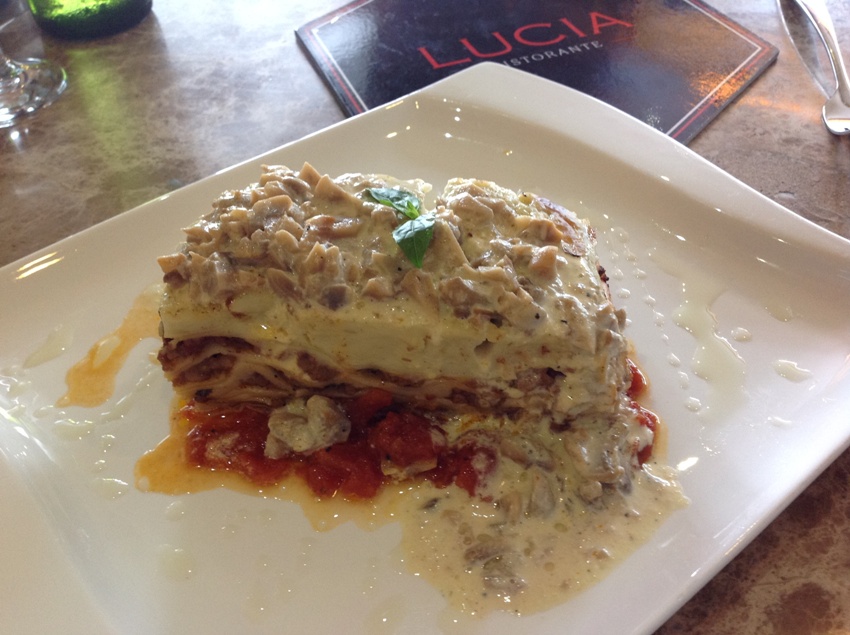 Lasagne Della Casa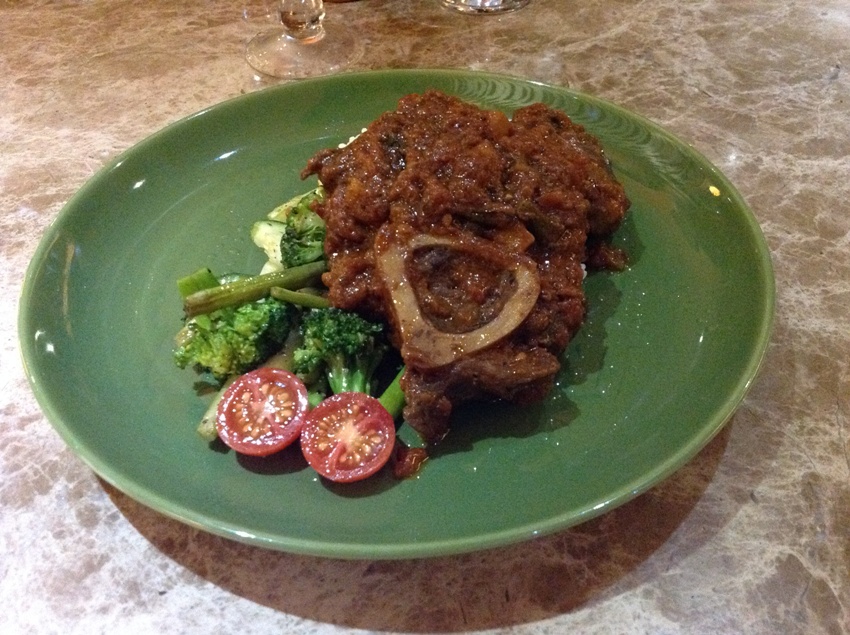 Ossobuco Di Manzo 
Lucia Ristorante also specializes in luscious desserts. Try its heavenly Panna Cotta (P 200), a classic chilled dessert rich in blended cream and sweetened further with fresh vanilla beans and caramel sauce. For refreshment, you can opt for the restaurant's signature Iced Tea Shake (P 100).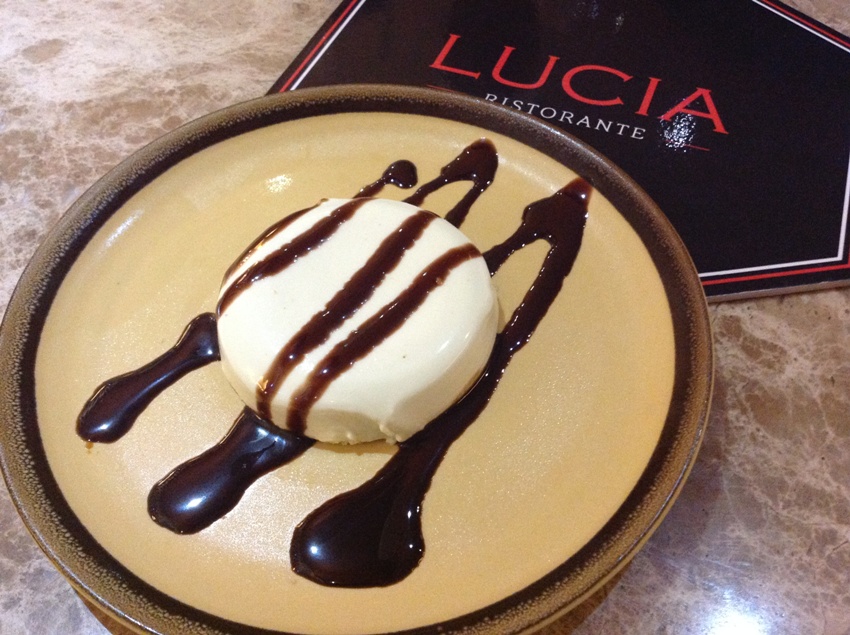 Panna Cotta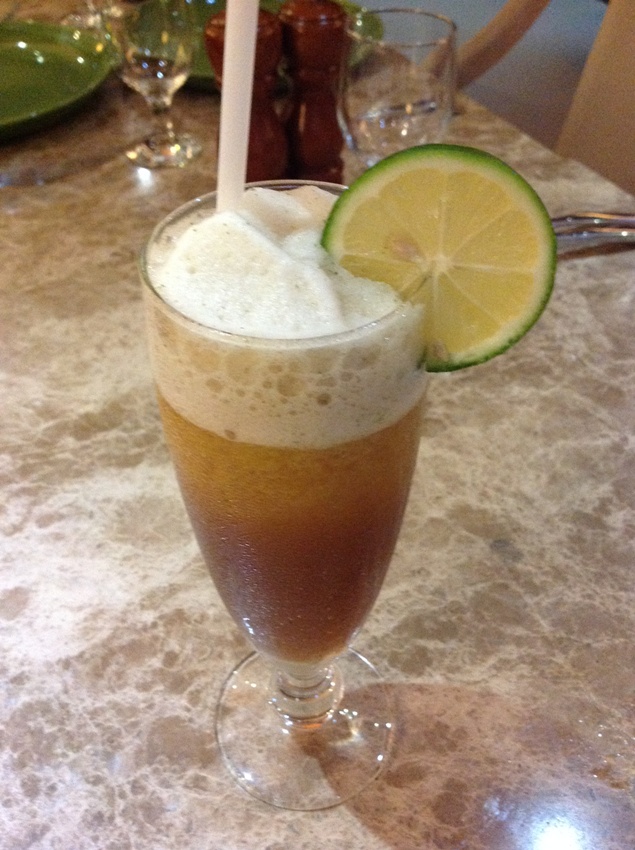 Iced Tea Shake
Aside from its ala carte menu, Lucia Ristorante also serves a fresh and scrumptious breakfast buffet with a medley of choices – seasoned fruits, green salads, pasta, breads with spreads, cold cuts, hot breakfast meals, beverages, cereals, cheeses and luxurious desserts. There's even an omelette station where you can order your preferred omelette dish. The buffet breakfast is open as early as 6:00 am until 10:00 am.
Your cravings building up? It's time to dine at Lucia Ristorante and experience Italy through its traditional flavors and flair.
–
Article and photos by Adrian Pempena
Edited by Ingrid Soriano
Hotel Celeste, 02 San Lorenzo Drive, A. Arnaiz Avenue, San Lorenzo Village, Makati City, Philippines 1223
+632 8360023
+63 9771811558 or +63 9082986434
Open Daily 11am to 11pm