Coffee and Saints Café
Get the taste of heavenly affordable food!
Centrally located inside the compound of Saint John Bosco Parish in Makati City, Coffee and Saints Café is the perfect example of a dining place that provides a pleasant experience every time one meets and convenes with family members and friends traditionally after hearing Sunday Mass. It caters and satisfies customers daily, mostly parishioners and residents of nearby condominiums and office workers.
–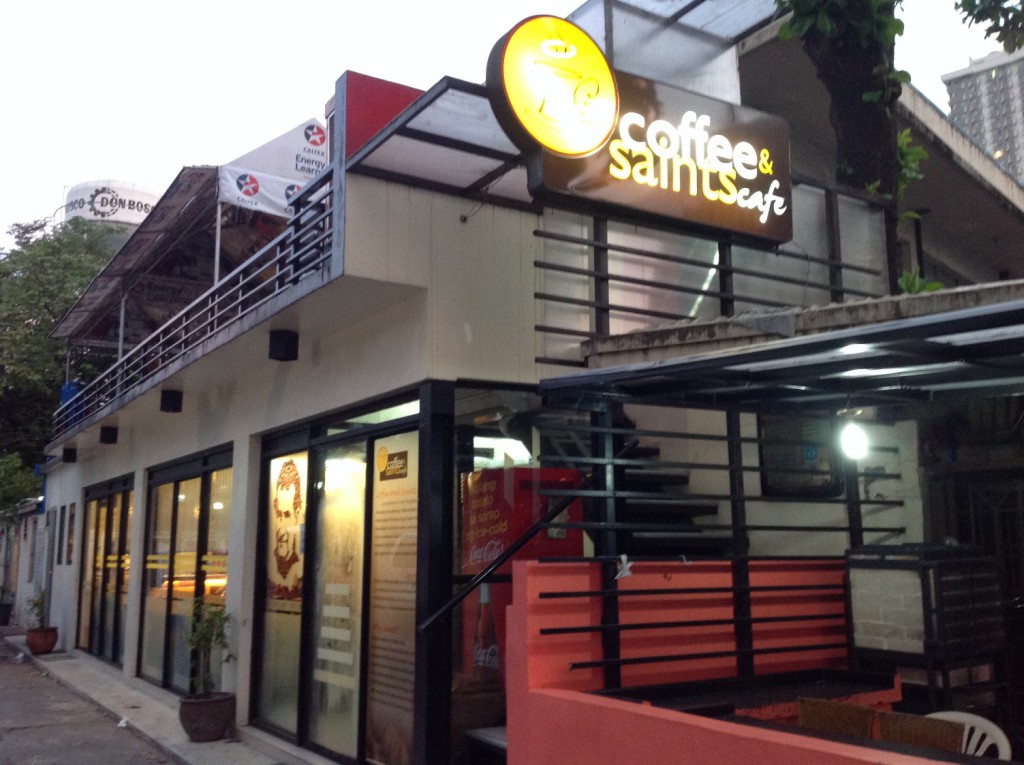 Coffee and Saints Cafe Outside
–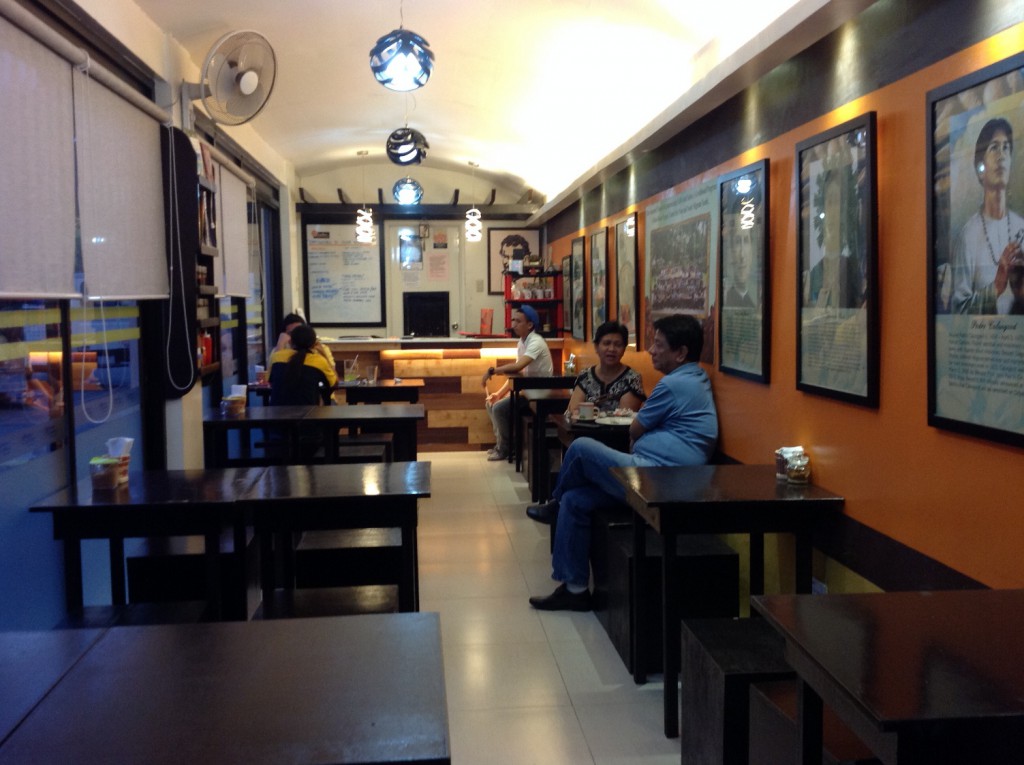 The Dining Place
–
The café is being run by the Don Bosco PUGAD Center headed by its director, Fr. Dave Buenaventura, SDB. It is a livelihood project for migrant youths exclusively for boys coming from different parts of the country with the support from Chevron Oil Company (formerly Caltex). PUGAD is an acronym for Parish Urchins Gathered at Don Bosco. It's a matter of fulfillment and gratification: when money is spent to dine in this café, customers help and support the PUGAD boys receive free education and board and lodging, helping them achieve their youthful dreams.
–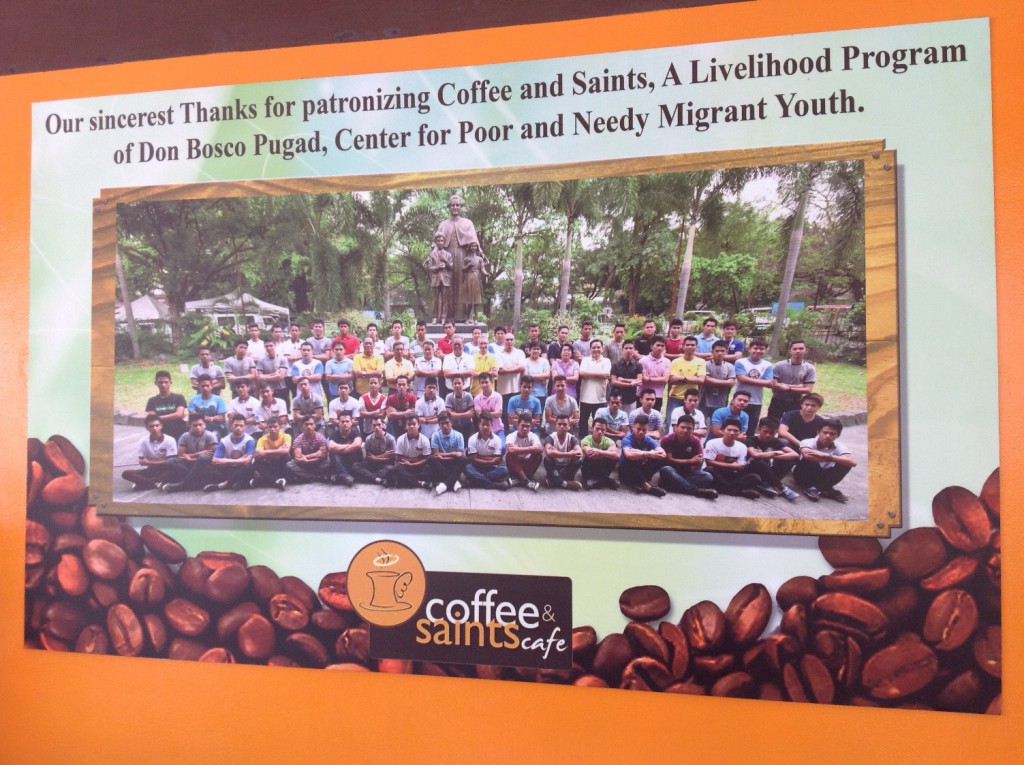 Livelihood Program for Migrant Youth
–
Why Coffee? Because Filipinos are coffee lovers and we have variety of local Philippine coffee to promote. They have barako coffee grown in Batangas and Arabica coffee grown in Cavite.
Why Saints? Saints are representations in Christian living. They help the PUGAD boys practice core values and be a role model to anyone.
Coffee and Saints Café serves all-time favorite Filipino dishes mostly associated with religious names/terms at affordable prices. They have breakfast and lunch meals, sandwiches and merienda (snacks). Most of the ingredients like eggs, vegetables, fruits and the like were freshly picked from their own farm in Balete, Batangas. Email: dtbuena50@yahoo.com

–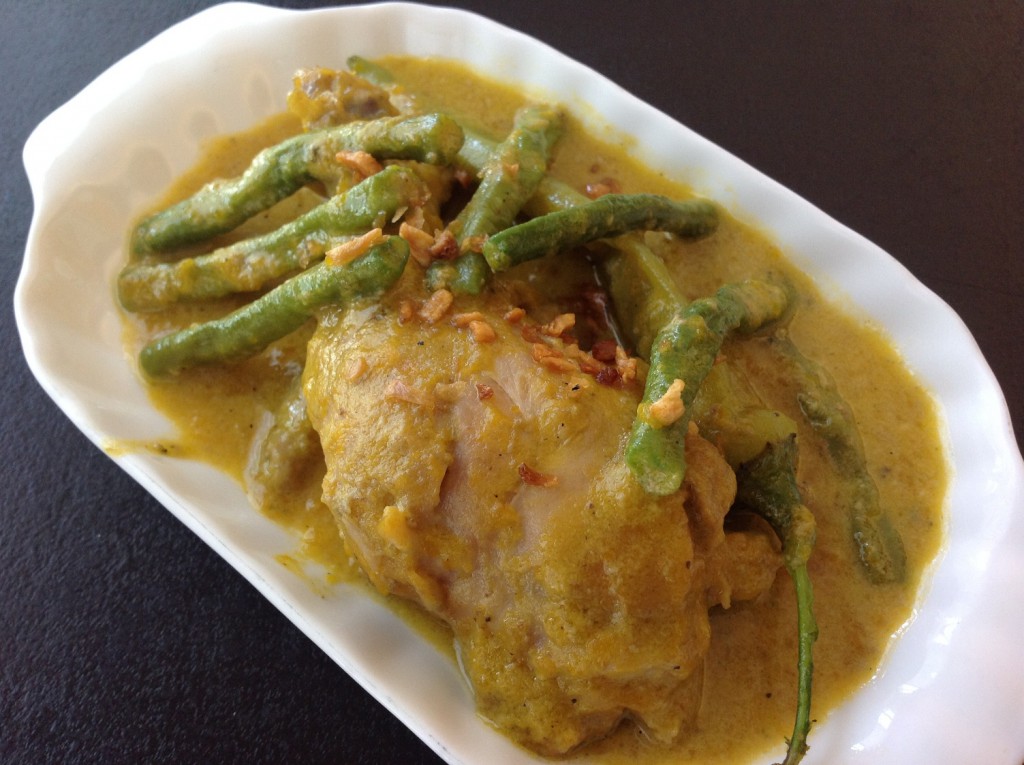 Ginataang Manok ni San Pedro [Chicken Stewed in Coconut Milk] (P80)
–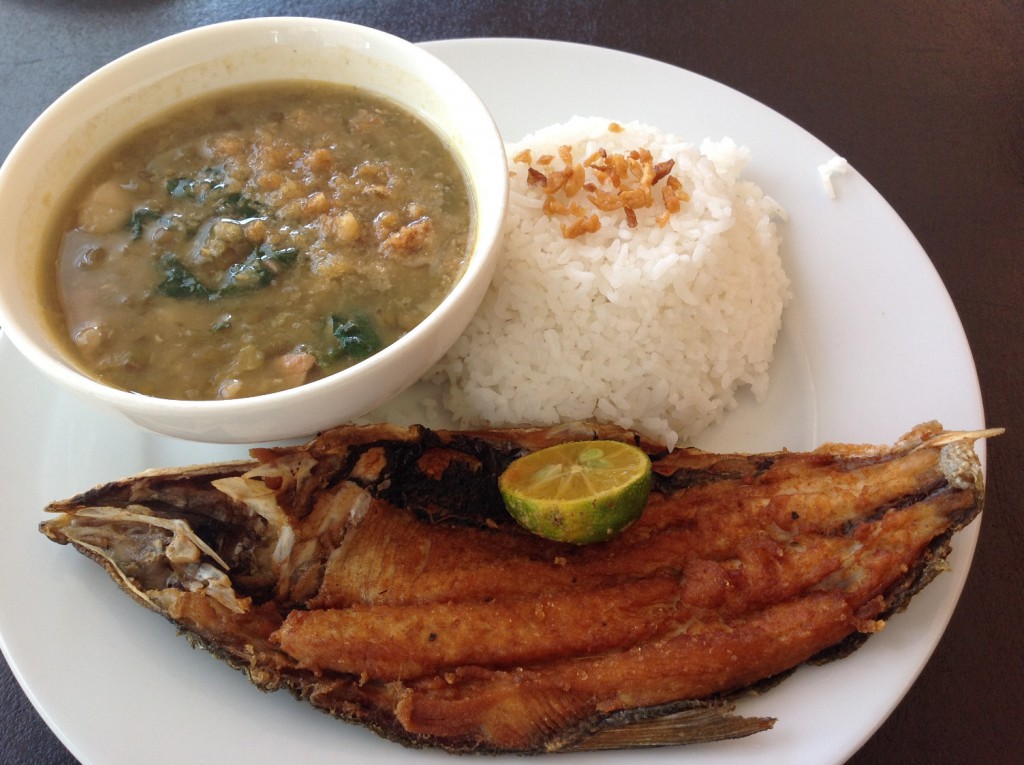 Bango [Bangus and Monggo] Bean ng mga Santo [Fried Milkfish] (P95)
–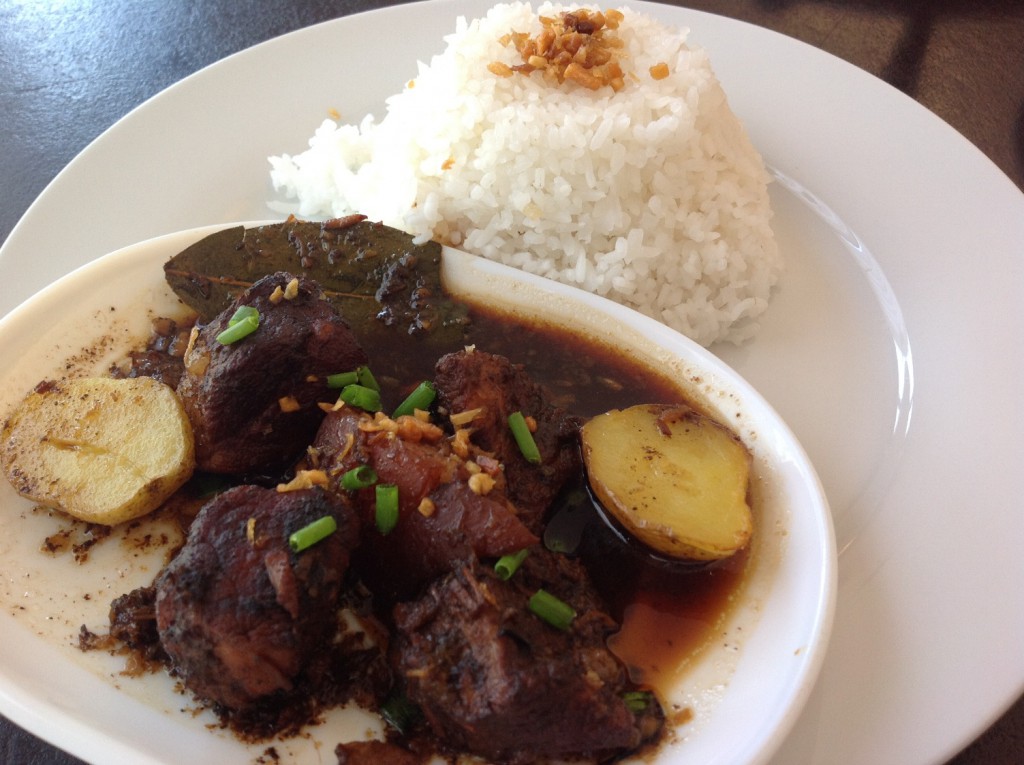 Rosemary Balsamic Pork Adobo (P100)
–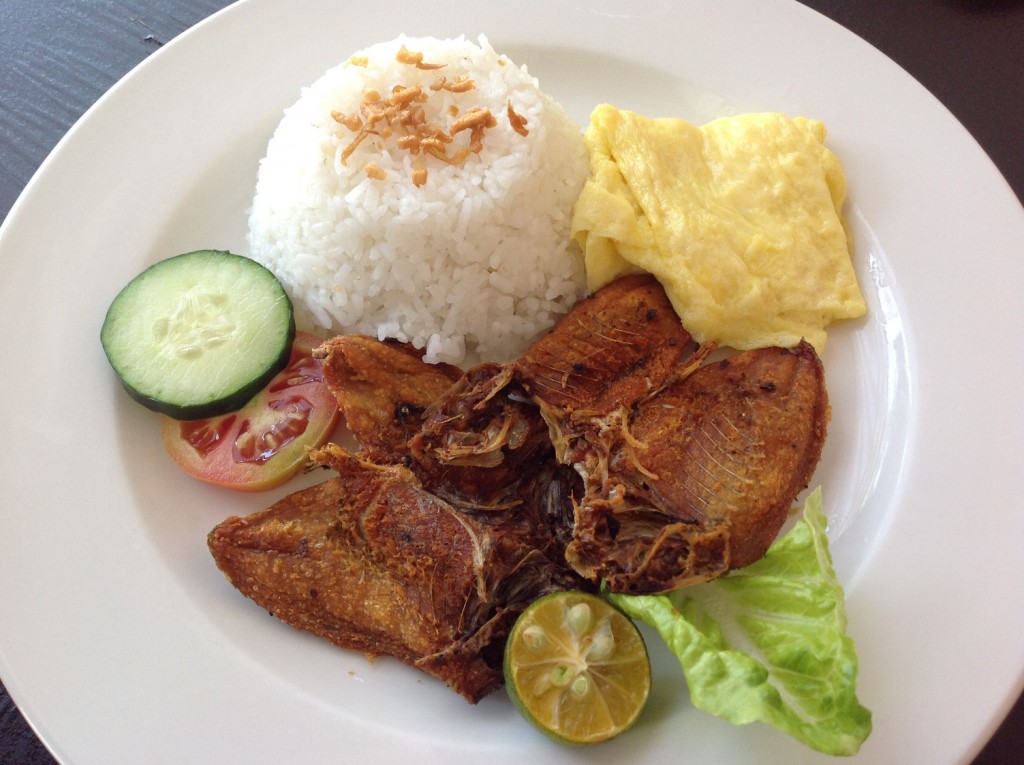 Lamayosilog [Special Danggit Dride Fish from Palawan] (P80)
–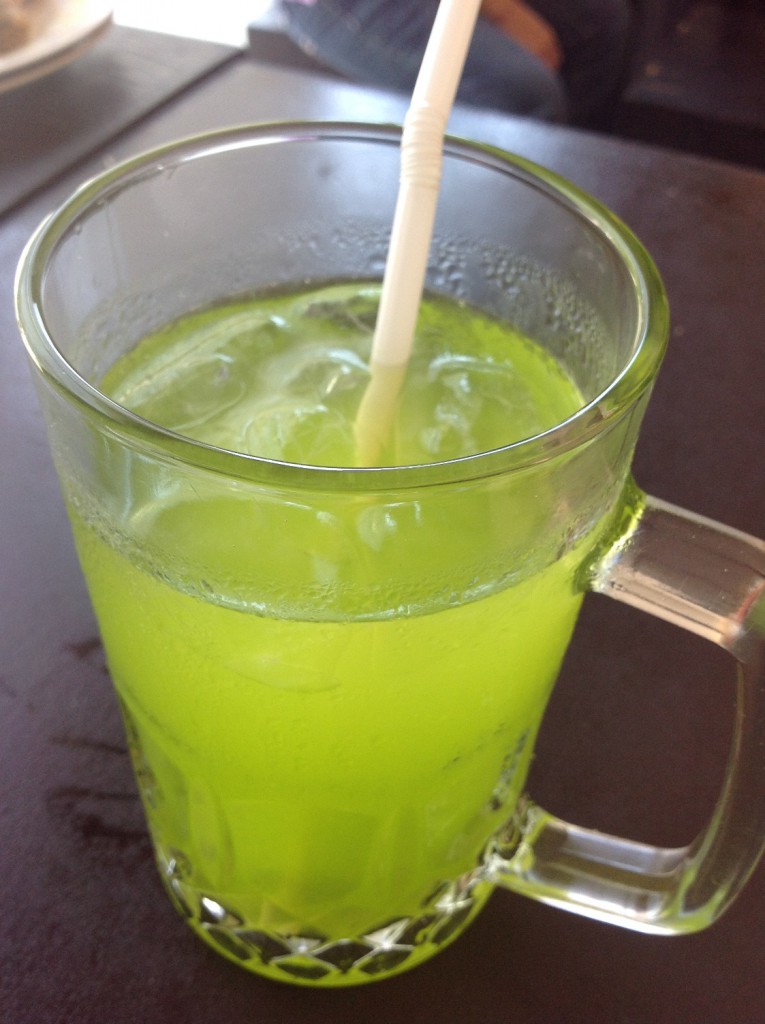 Green Lantern Juice [Malunggay extract and Citrus Extract] (P50)
–
Photos and article by Adrian Pempena
Inside the compound of St. John Parish Compound, A Arnaiz Avenue corner Amorsolo St., Makati City.
(02) 843-8517 / 09209692528
Monday to Saturday – 7:30am to 7:30pm and Sunday – 7:30am to 10:00pm