AzuThai in Makati: Home-style Thai Cuisine
Tom Yum Goong, Crispy Catfish Salad, Pomelo Salad, Pad Thai Noodles, and Pandan Chicken are just some of the classic Thai dishes everyone needs to try. Thai Cuisine is known for their bold and flavorful dishes that makes it a much-loved cuisine. At AzuThai Restaurant in Makati, you'll see how the restaurant aims to elevate Thai Cuisine while still sticking to tradition.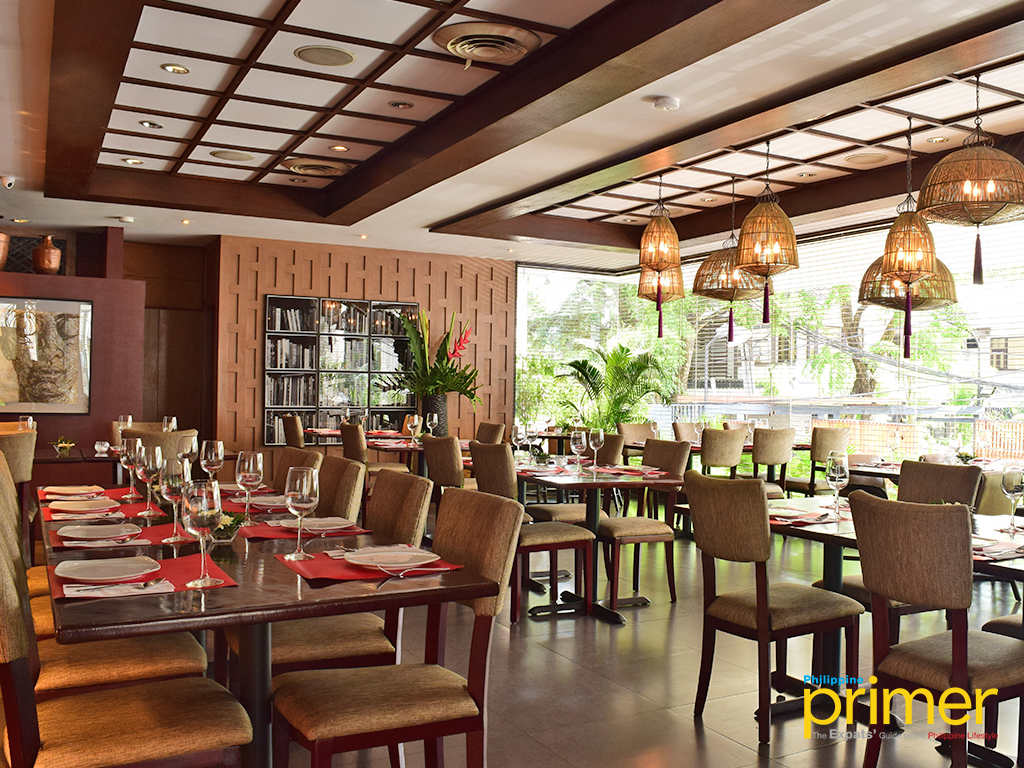 Refined interiors with a touch of Thailand's heritage and culture
Chef J. Gamboa of Cirkulo, Tsukiji, and MilkyWay Restaurants brought in Chef Watee as their resident chef for Azuthai. Chef Watee is a highly-experienced chef who has worked in 5-star hotels and resorts in Langkawi, Maldives, and Switzerland. With that, AzuThai has won the MBKRS Best Thai Restaurant 2014 and is listed in the Miele Guide 2011/2012.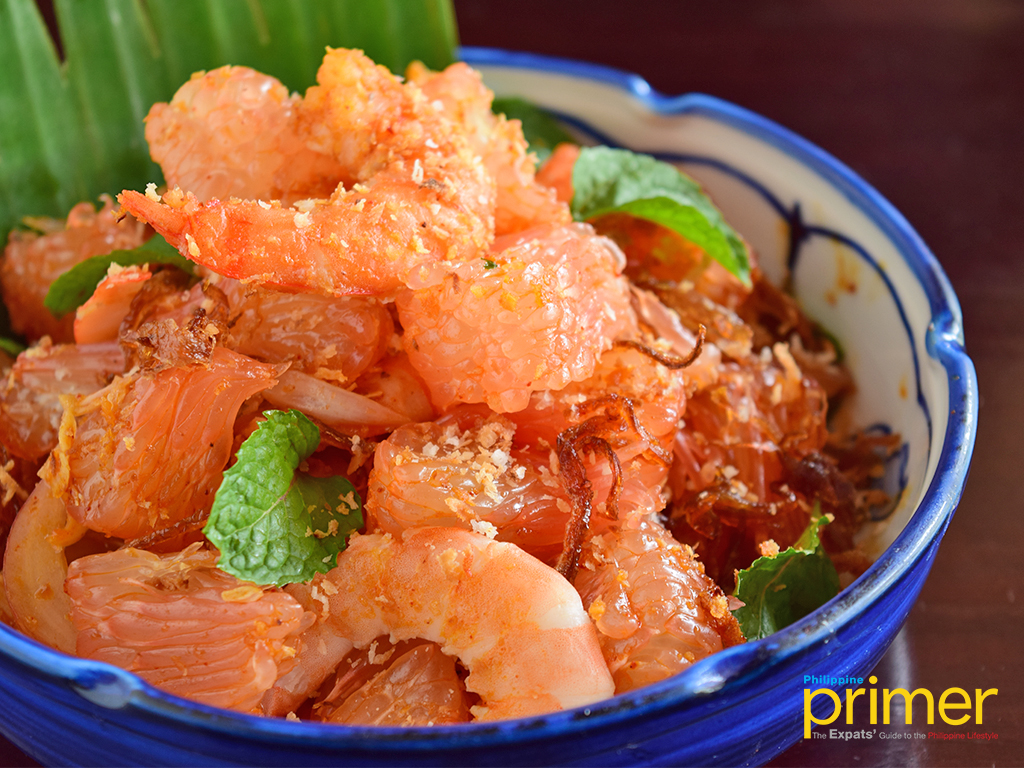 Pomelo Salad (Php 395)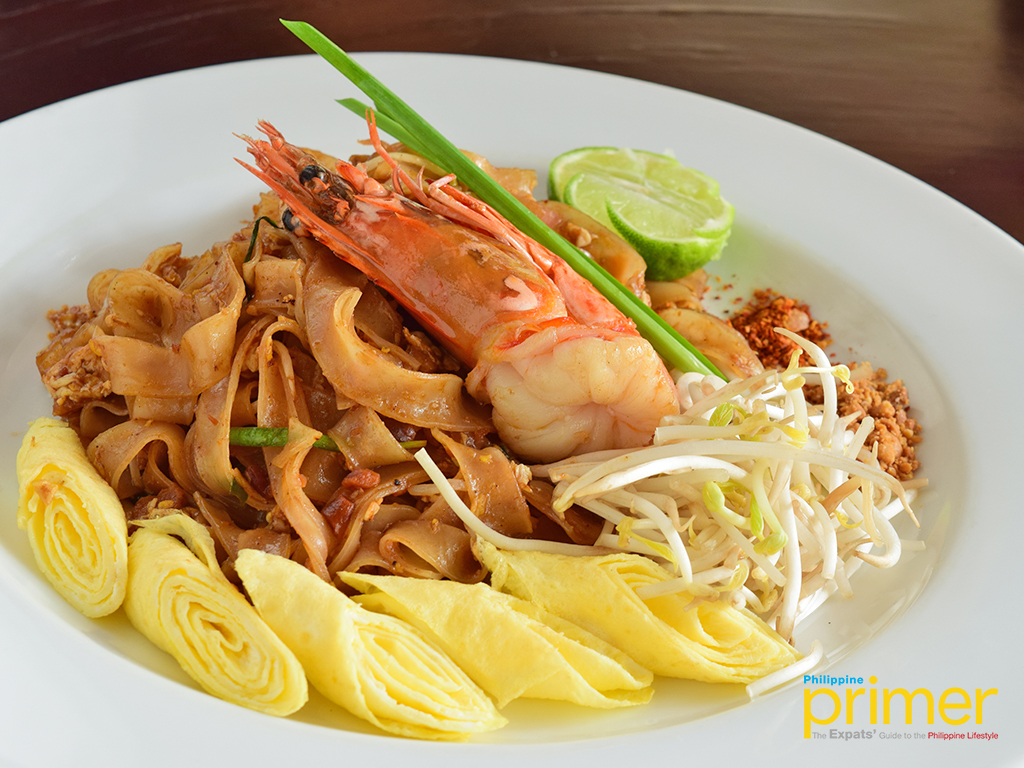 Pad Thai with Prawns (Php 425)
Designed by Arch. Gary Coscolluela with artifacts from Thailand adorning the restaurant, AzuThai's dining area is already a treat for our eyes upon entering. The calming ambiance of the restaurant complements the Thai cuisine that they serve. When it comes to their dishes, the exotic flavor present in every dish is something that everyone looks forward to taste.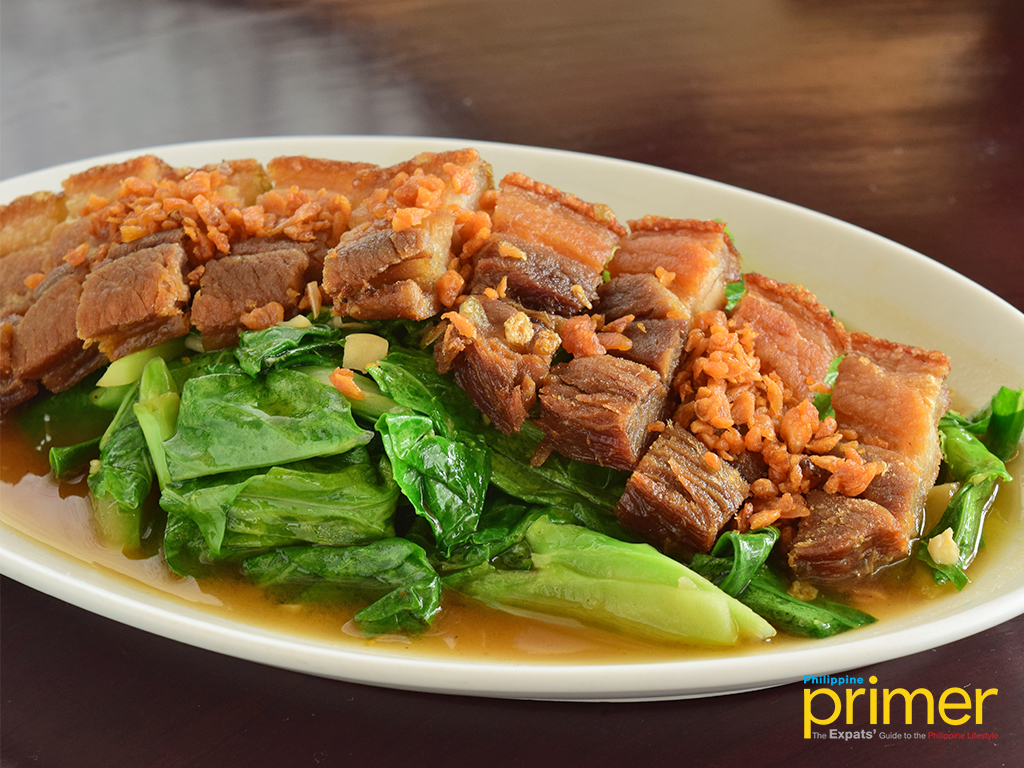 Crispy Pork with Stir-fried Kale (Php 565)
There are different dishes to choose from Azuthai's menu. Start your dish with their Pomelo salad; a mix of sweet and sour to refresh your palates. For something savory and sweet, try their Pad Thai, one of Thailand's traditional noodle dish. AzuThai also offers traditional Thai desserts and beverages such as the Tap Tim Krob, Tako, and their classic Thai Iced Tea.
We recommend the Crispy Pork with stir-fried Kale, a soy sauce-based dish with crisp pork lying on a bed of steamed kale. Another favorite is the Pandan Chicken, made with small portions of chicken wrapped in pandan leaves.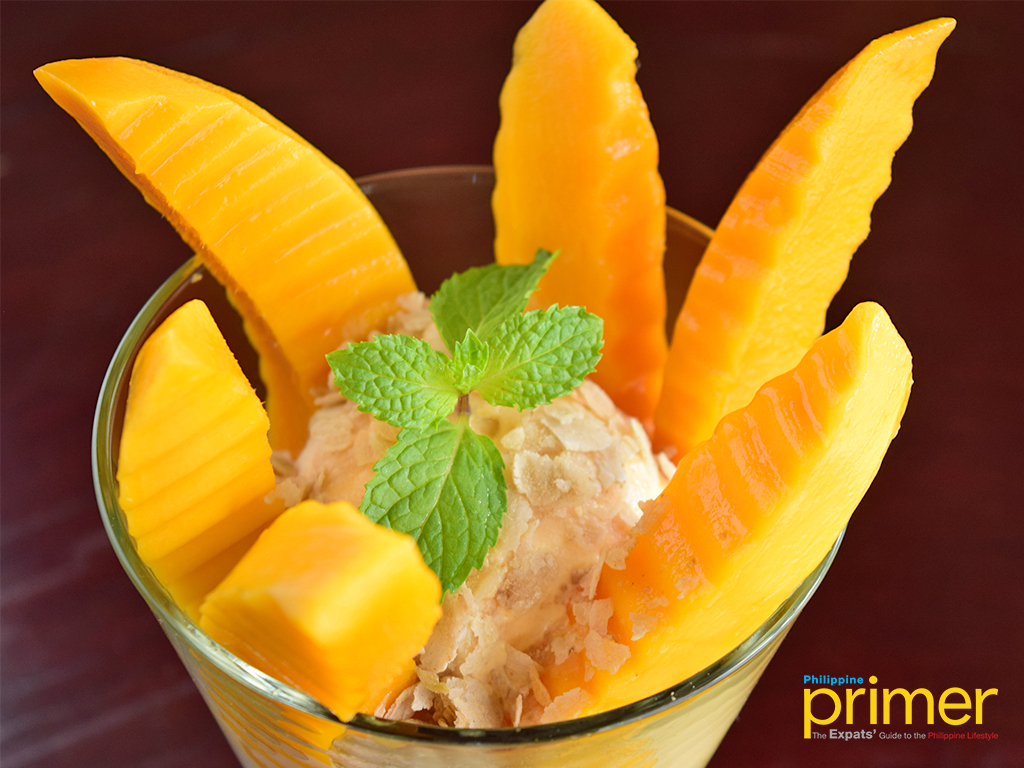 Mango Sticky Rice Ice Cream Sundae (Php 295)
The restaurant also has their must-try signature dishes such as  Crispy Duck Salad, Prawns with Salted Egg Yolk Sauce, Shrimpcake Stuffed Eggplant, Crispy Soft Shell Crab and Grilled U.S. Angus Boneless Ribs with Tamarind Sauce.
Visit Azuthai at G/L, Milkyway Bldg., 900 A. Arnaiz Ave. corner Paseo de Roxas St., Makati. For reservations, please call 02-813-0671 or 02-817-6252.
General Information
Ground Level Milkyway Bldg., 900 A. Arnaiz Ave. corner Paseo de Roxas St., Makati, Metro Manila, Philippines
02-813-0671 or 02-817-6252
11:30 am - 2:30 pm, 5:30 pm - 10:00 pm
jgamboa@azuthai.com