Noche: Dine in the Dark Manila is now in PH
Because we know you want to do it in the dark.
Noche: Dine in the Dark Manila is the first and only restaurant that not only has its customers dine in total darkness but also, is served by the blind or visually-impaired staff. Noche will open starting October 14 (Friday), and will accommodate guests into a unique dining experience every Fridays, Saturdays and Sundays on two dinner services – 6:00 pm & 8:00 pm.
Resources for the Blind
The most important factor of Noche – Dine in the Dark is its waiters. One of the major reasons why it was made in the first place is to reduce the unemployment of disabled people in the Philippines which is very high, particularly in visually impaired individuals.
Noche partners with Resources for the Blind – an organization renowned for their services for the blind and visually-impaired in an effort to strengthen the blind community, blind awareness, and stay true to the origins of the experience. All of the staff in the dining area will be provided by Resources for the Blind, allowing customers to engage positively with blind individuals. Customers will experience new insights into how they are able to view the world as well as redefine their ideas and perspectives about people living with disabilities.
The Experience
The dining experience begins with customers picking from four categories on our mystery menu – Meat, Fish, Vegetarian and Chef's Surprise (for the adventurous ones). All of its mystery menus start with a two course dinner (Main & Dessert) for an opening promo price** of  P699 instead of P999, then a three-course dinner with a Starter, Main and Dessert for an opening promo price of P999 instead of P1,499, and finally five-course option P 1,499 instead of P 1,999. Each course that will be provided will have tons of diversity to ensure an ultimate sensory experience. Allergies (if any) will be taken into consideration.
At Noche, they are creating an entirely new way to experience food. No distractions! By not allowing any light sources, such as cell phones or cameras, they take away any distractions to allow you to rediscover what it means to eat with friends. Noche aims to be at the forefront of the dining community in the Philippines, bringing new ways to experience food, friends, and family.
**Promo price ends by last week of October.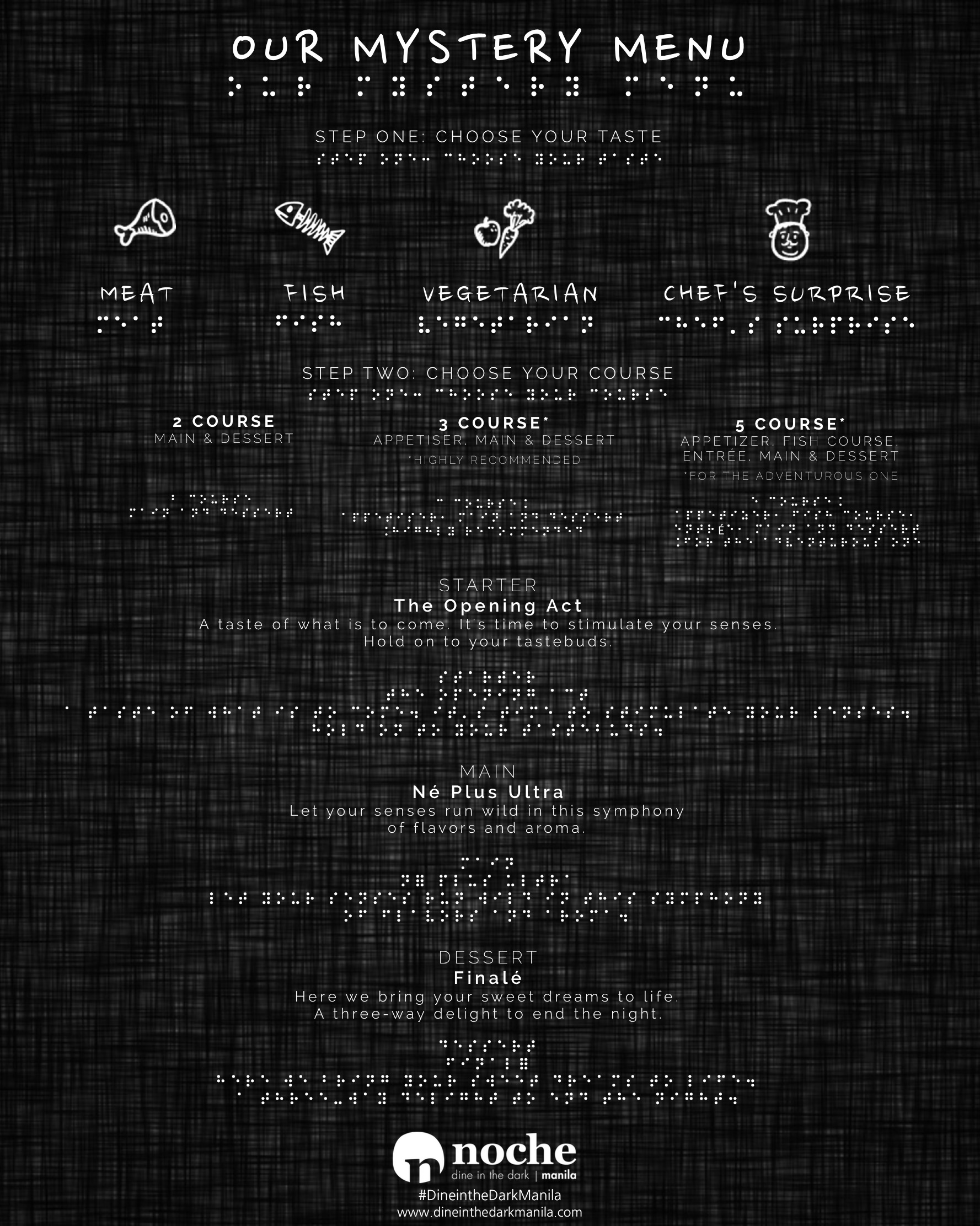 Noche's Menu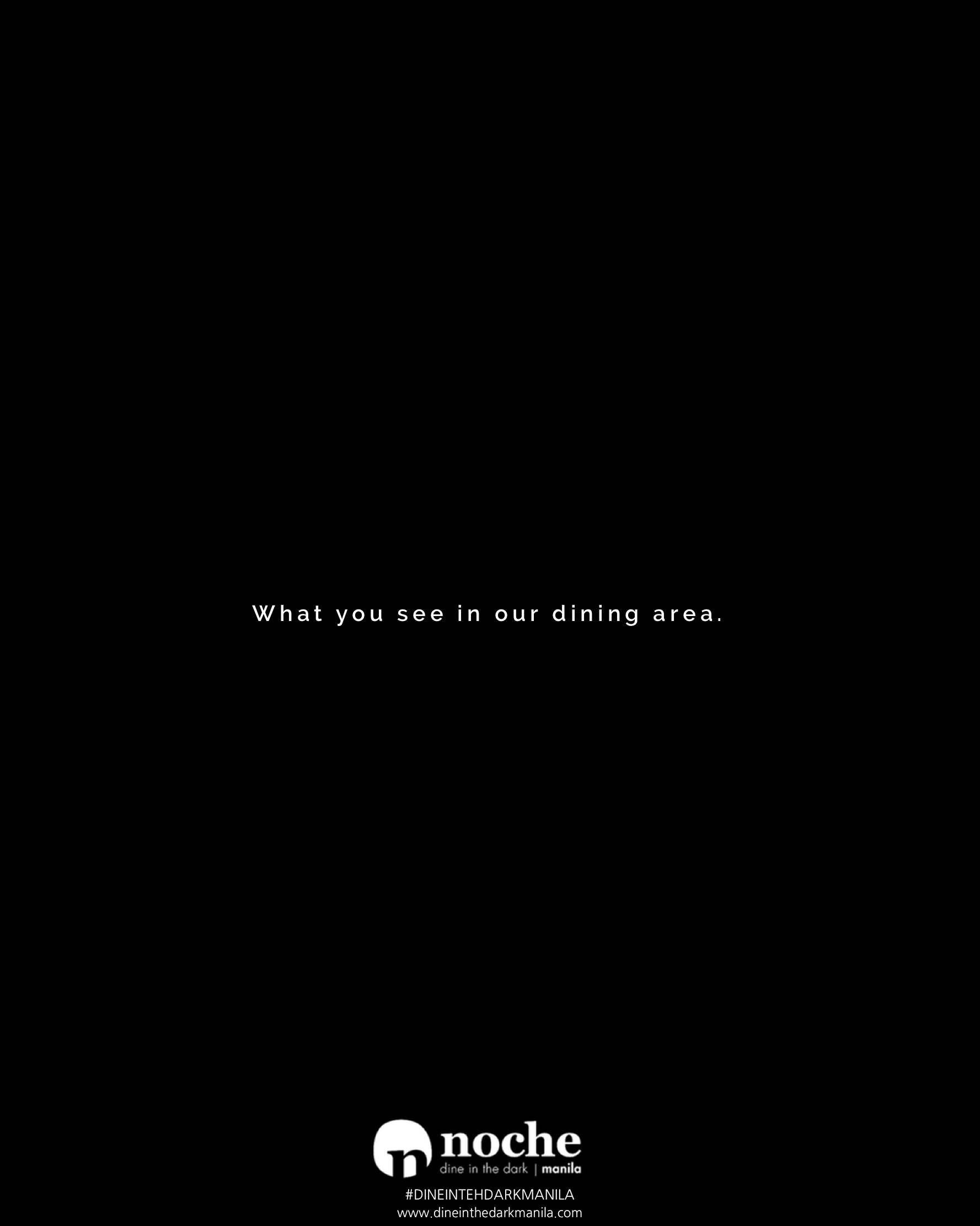 PITCH BLACK. What you'll see in Noche.

G/F, One Pacific Place Serviced Residences, 161 H.V. Dela Costa, Salcedo Village, Makati City

6:00 pm and 8:00 pm (Friday, Saturday, and Sunday)

dineinthedarkmanila@gmail.com