(CLOSED) Spektral Beer Lounge in Makati: A Community for Beer Enthusiasts and Microbrewers
(CLOSED) Spektral Beer Lounge in Makati: A Community for Beer Enthusiasts and Microbrewers
UPDATE: Spektral Beer Lounge in The Beacon Makati is closed, effective December 31, 2019. The official Facebook Page announced that they are moving to Assembly Grounds at The Rise in Malugay, Makati by the first quarter of 2020.
Spektral Beer Lounge in Makati is every beer enthusiast and brewer's next favorite hangout place to go to in the heart of Makati. One could say it's a secret haven to taste home-brewed craft beers!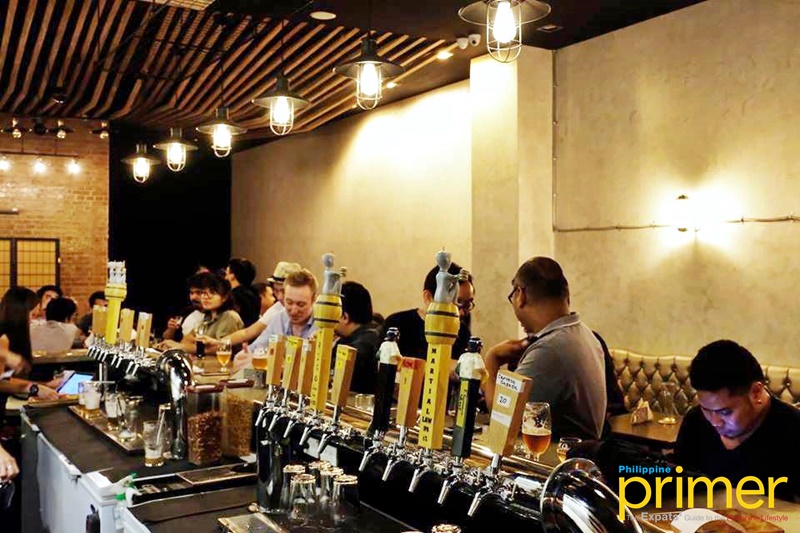 With an intense love for beer, owners Bryan Chug and his wife Josan Astrid Dometita-Chug decided to start home-brewing and established Spektral Beer Lounge in October 2017.
At first, the couple was clueless about running a craft beer bar as they used to be I.T. professionals. After making their first batch of craft beers, they were able to get a former resto-bar in The Beacon Makati and opened it as Spektral.
May the Fourth at Spektral (ft. WatchGrach)

Join us.. and together we shall drink X-Wing Extra Pale Ale and Millennium Falcon Emperial IPA from Holgate Brewhouse on May the 4th at Spektral.Check out our Star Wars Fan video: https://youtu.be/Zuajp_W7F7MThanks to our friends at WatchGrach!#CraftBeer #CraftBeerRebels #MayTheFourth #StarWars

Spektral Beer Loungeさんの投稿 2018年5月1日火曜日
This bar offers a wide spectrum of home-brewed beers from light to dark, sour to bitter, fruit-infused to flavored beers, and more, thus its namesake. 
They currently have 24 beer taps of locally-sourced craft beers. Their beer tap menu, meanwhile, changes almost every week to cater to different kinds of brewers and beer enthusiasts. 
Aside from being a bar, Spektral also serves a community platform for all brewers, beer enthusiasts, homebrewers, and microbreweries in the country who wishes to know more about craft beers.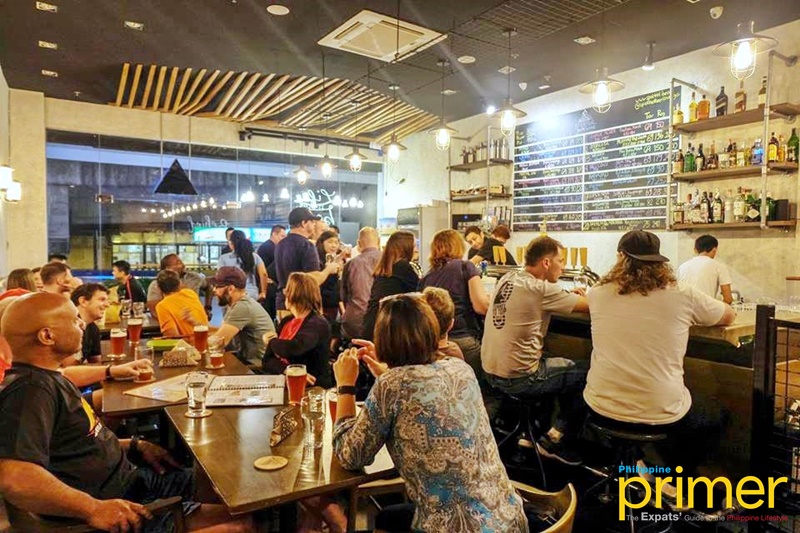 Spektral Beer Lounge also host a Behind The Brew night every Friday for brewers, wherein they feature their beer products and help their customers grow their passion for beer. 
How to get here
Spektral Beer Lounge is located on the ground floor of The Beacon Makati in Chino Roces Ave., Makati City.
By car, you can drive along Arnaiz Ave., keep right on a small one-way road towards The Beacon. Enter the building for parking space.
---
This first appeared in Philippine Primer's Japanese (Vol. 136) and English (Vol. 41) magazines.

General Information
GF The Beacon Makati, Don Chino Roces Ave. cor. Arnaiz Ave., Makati City
0917-153-4101
Monday to Saturday from 6 a.m. to 2 a.m.
Sunday