Lutgardo's Bistro Filipino in Makati Serves Authentic Filipino Comfort Food
How does one describe Filipino food? One prominent answer is that it is comforting not only to an empty stomach but to the tired soul as well.
Perhaps it is because of the intricate yet complex flavors present in Filipino dishes, the effort and heart given to prepare the entire meal, the kind and good service in a Filipino restaurant—or probably all of the above.
For whatever reason it is, Lutgardo's Bistro Filipino in The Beacon, Makati is one of the best places to get your fill of Filipino comfort food.
Come dine with us! Try out Lutgardo's way of our country's favorite dishes. Love it here! #lurgardosbistrofilipino
One of the most sought-after dishes in their menu is the Seafood Rice (Php 150), which is comparable to the popular Spanish rice dish paella. It has all the goodness of the rich seafood in the country, such as mussels, shrimp, and squid, on top of scrumptious rice.
The Seafood Rice is perfect for sharing whether it's for a birthday celebration or a regular lunch at the office.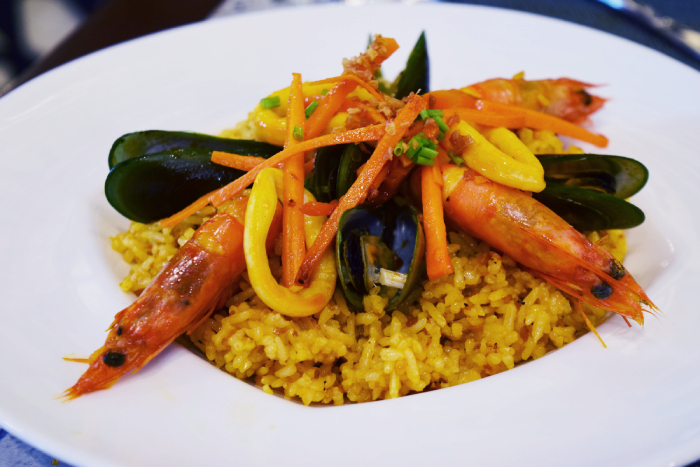 Seafood Rice (Php 150 for solo, Php 465 for sharing)
Another blockbuster in the restaurant are their decadent desserts, especially their homemade ice cream with local flavors.
You should definitely not miss the Chocnut (Php 120) and Ube (Php 105) flavors—one could say these are the perfect ending to a flavor-packed meal.
Alam nyo ba kung saan matatagpuan ang Pop na Pop na mga desserts na 'to? 🤔😉
Upon entering Lutgardo's, the restaurant will ultimately remind you of the country's colorful history with its traditional Spanish design and home-cooked offerings, sparking memories of your childhood.
They even have capiz windows that you might have only seen in old houses in the province.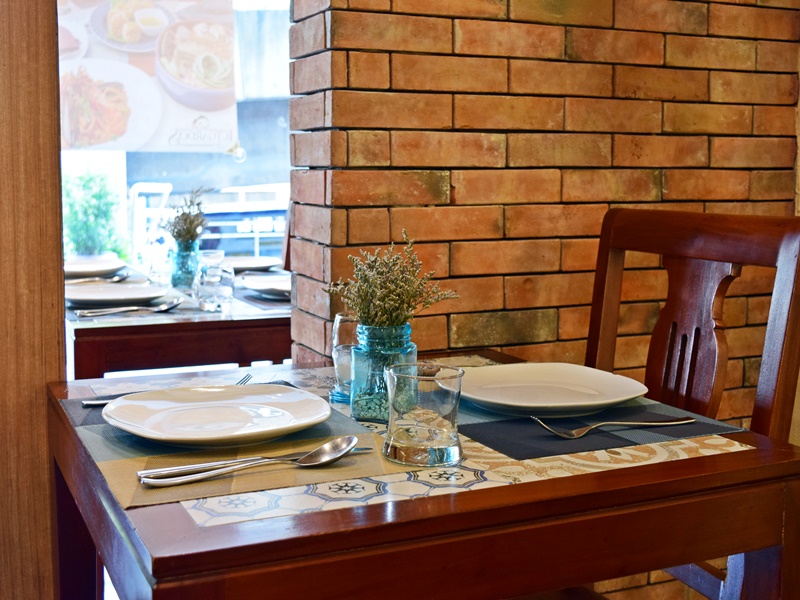 Adding their own taste and elevated recipes, Lutgardo's Bistro has surely made Filipino favorites even more enjoyable for all kinds of diners. 
Having a celebration soon? Don't miss out on Lutgardo's Bistro Filipino's Handaan Meals and other bundle promos by following their Facebook page. You can also check table availability and make reservations!
---
Images grabbed from Lutgardo's Bistro Filipino

Commercial Unit 9, G/F The Beacon Tower, Chino Roces Ave
Restaurant Menu
You can scroll the image left and right.