Yoshida Seimen Yokohama Ramen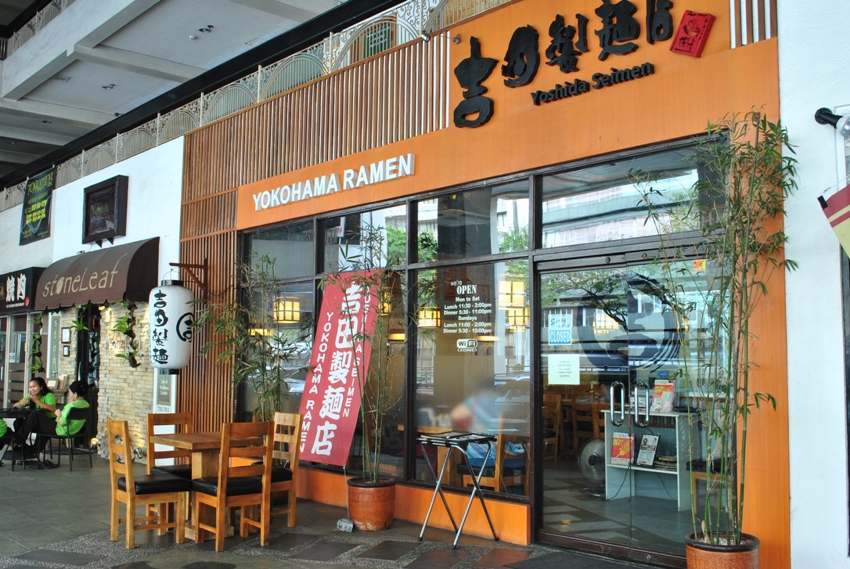 COME IN FOR RAMEN. Enjoy ramen goodness and other scrumptious dishes.
Yoshida Seimen Yokohama RAMEN was launched in Yokohama, Japan back in 2006. After 8 years, it opened a branch in Yokosuka and later on in 2014 opened a branch in the Philippines. The restaurant's interior uses light color tones and wooden furniture to create a wider space.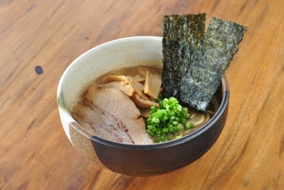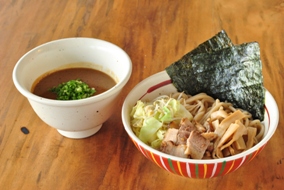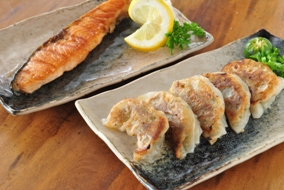 BEST THREE. Yoshida Seimen's three flavourful dishes. Dumplings at P160, Grilled Salmon at P260, and Japanese style ramen at P350, or half size for P175.
The restaurant's highly recommended dish is the soup made from pork and chicken bones that the chef personally taught the staff how to make. It uses fresh ingredients without any chemical seasoning to achieve its pure and authentic Japanese flavor. It uses noodles made with carefully-selected flour with their moisture adjustment checked daily based on humidity and temperature.
The restaurant offers three different types of noodles mixed with a rare chili powder seasoning. There are side menus including classic dumplings and fried rice, salmon barbecue, pork cutlet, and tofu. It also offers Japanese desserts like 'Matcha Tiramisu Green Tea' made from cake, red bean paste and cream with a green tea powder. This dessert uses biscuits from the Philippines topped with cream, 2/3 amount of tofu, and green tea powder to achieve a soft, light, and bittersweet taste. A perfect treat to have alongside the savory ramen.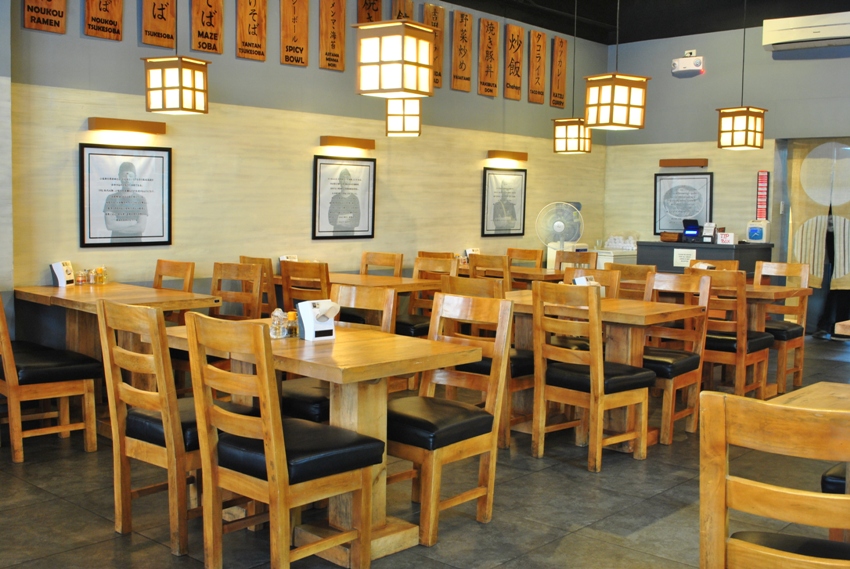 Minimalist design with clean lines and a very Japanese vibe
Experience Yokohama through its flavors right here in the city at Yoshida Seimen.
RG4 Makati Creekside, Amorsolo cor. Herrera St., Legaspi Vill., Makati
02-887-2352
11:30 a.m – 2.pm/ 5:30 p.m.- 11 p.m. (Monday to Saturday)/ 11:30 a.m – 2.pm/ 5:30 p.m. – 10 p.m. (Sunday)