Stockton Place
Locals have filled Stockton Place up every night since it opened in May last year. The chef who has trained in Peninsula hotel, has captivated female customers in particular. The menu is littered with "New American Cuisine," arranged in a sophisticated, fanciful goodness of the material.
This off-the-beaten-track restaurant is popular for its Rib Eye Steak in Bordeaux sauce. The flavor, taste, and smell of the steak are trapped beautifully through its cooking in an extremely low temperature of 100 degrees or less. The fries are garnished with truffle oil that lingers in the mouth, a different experience from the usual potato.
The flavors of the Foie Gras Salad (Photo 2) stand out; the combination of onions marinated in peanut sauce creates a unique flavor.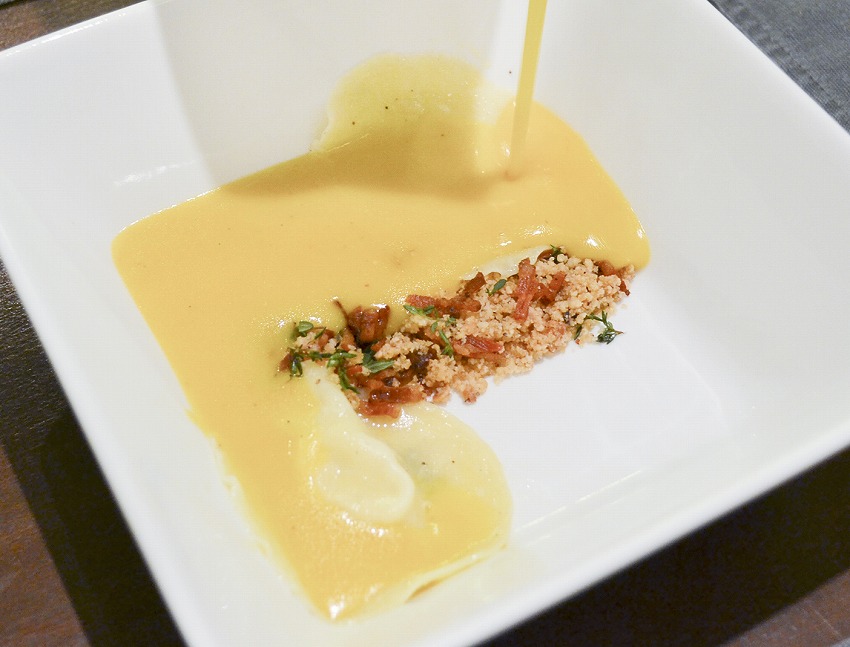 The Butternut Squash Soup (Photo 3) is a buttered pumpkin soup that combines tortellini pasta, hazelnut, and bacon.

227 Salcedo St. Legaspi Village, Makati

02-844095-39/0917-856-14-19

7PM~12AM (Monday-Saturday)