Seltsam in Makati: That Strange Glass House Blending Bar and Breakfast
There's nothing wrong with being a tad bit "strange". All it takes is an equally quirky enclave where a creative, vibrant community can come together over delectable food and exceptional beverages. Gratefully, Seltsam is proud to be a haven for eclectic souls seeking a dash of fun and whimsy in Makati City!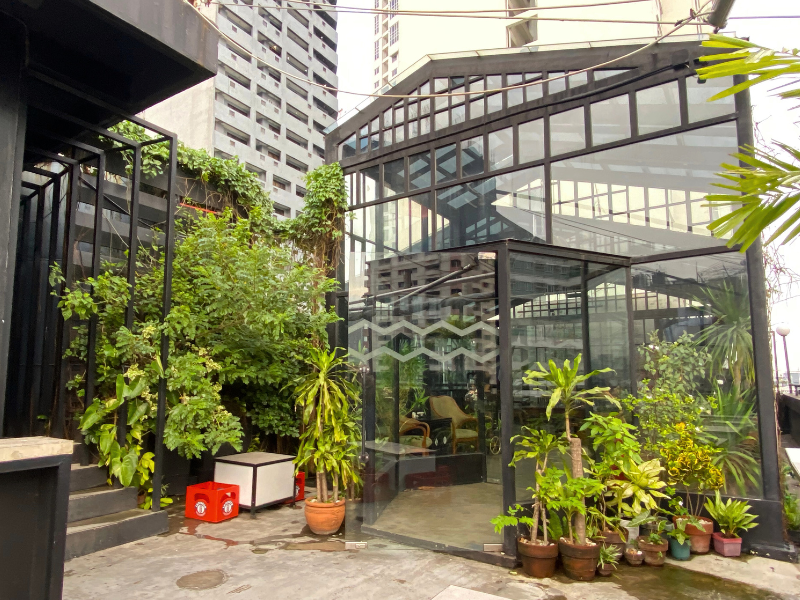 IMAGE from Philippine Primer
Derived from the German word for "strange", Seltsam is known in Makati City as "A strange place for strange people". It is a casual bar and restaurant, resembling an intimate glass house atop the black and red Gervacia Building, along Amorsolo Street in Legazpi Village.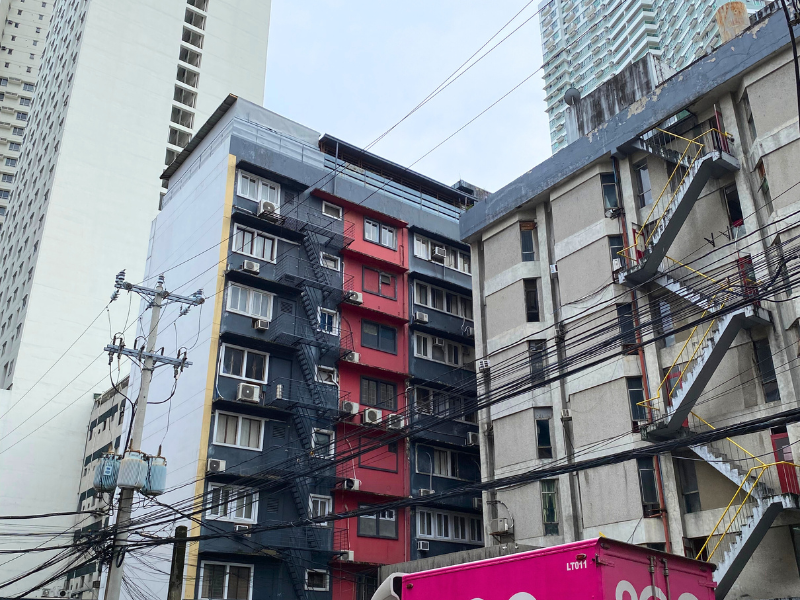 IMAGE from Philippine Primer
Upon entering the building lobby, look for the discreet elevator tucked away behind the walls of the building. Taking this elevator to the top floor will lead you to a flight of stairs where an unassuming door awaits at its end. This ushers you into the intriguing and mysterious realm of Seltsam.
Aside from its greenhouse style with its mesh of greenery and even an adorable resident cat lounging around, what makes it even more captivating is that the glass house appears to be an amalgamation of art pieces, old wood, and vintage vibes, making it a timeless retreat amidst the urban sprawl.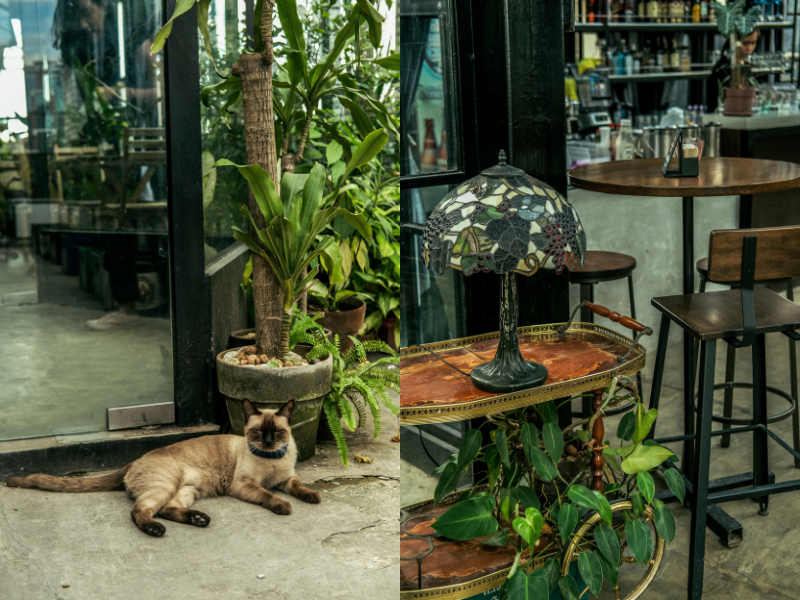 IMAGE from Seltsam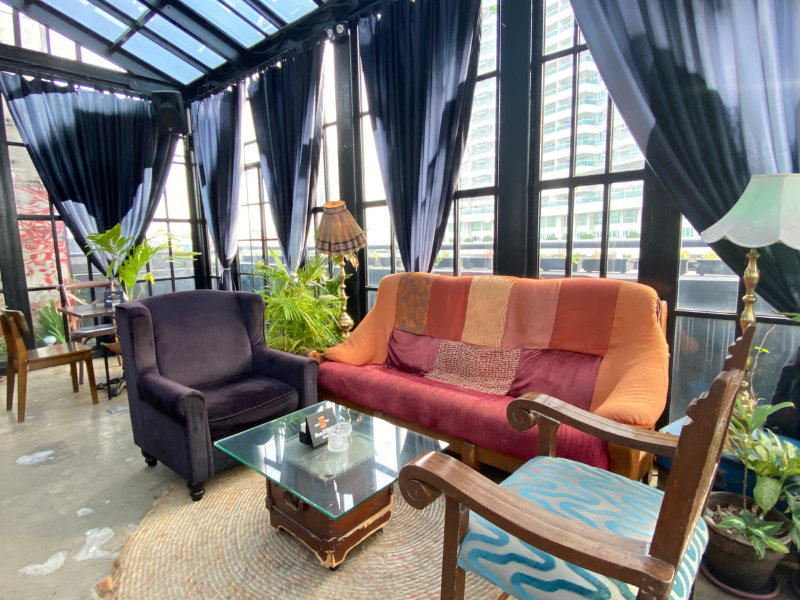 IMAGE from Philippine Primer
What's even more interesting is that the bar is now open from as early as 11:00 a.m. to as late as 3:00 a.m., making it possible for both early birds and night owls to enjoy hearty brunch and boozy drinks at any time of the day!
Seltsam's line of cocktails and spirits, including the Amaretto Sour, can be partnered with hearty meats and vegetarian offerings from their menu.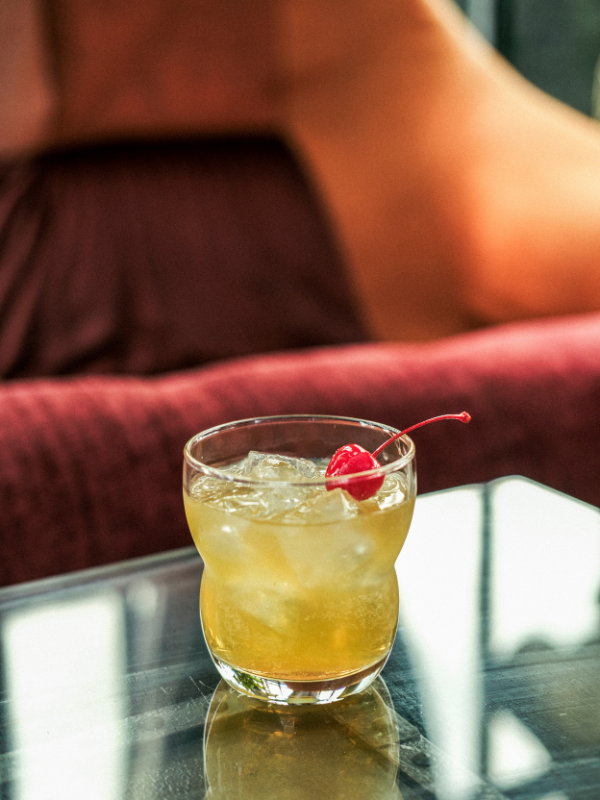 Amaretto Sour (Php 270) / IMAGE from Seltsam
For some of the delectable must-try on their food menu, you may try their Curry Wurst with potato fries and Doner with your choice of either beef or chicken for that taste of European street food that you may partner with a range of German and local beers to cap off your day!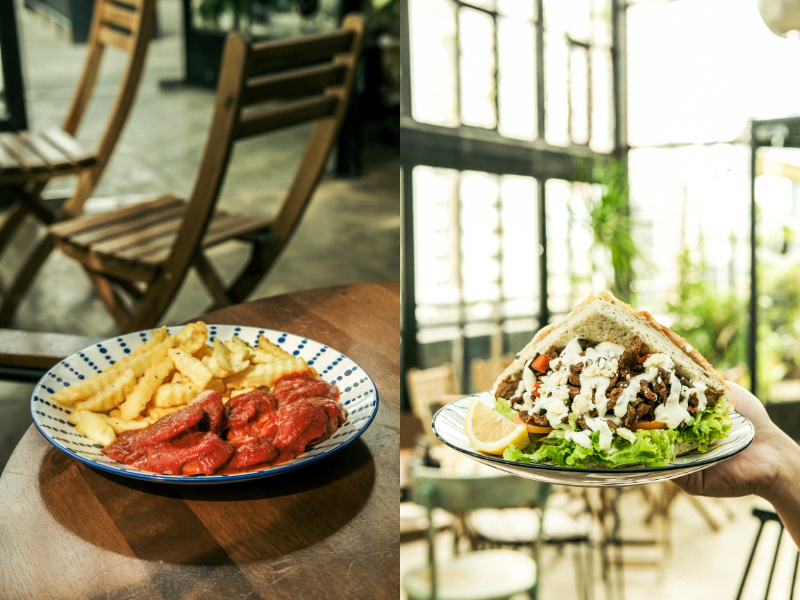 Curry Wurst (Php 330) & Doner (Php 380) / IMAGE from Seltsam
With Seltsam serving brunch, the bar and restaurant also offers breakfast favorites such as waffles and pancakes with bacon, as well as delightful dough knots and mouthwatering smores. These can be perfectly paired with either a steaming cup of hot chocolate or a refreshing glass of iced coffee for that fantastic morning indulgence you'll surely love.
So, if you're looking for a unique haven that will welcome you with both timeless charm and modern flair, Seltsam might just be the perfect destination for you!
---
Featured image from Seltsam
Store Information
Restaurant Menu
You can scroll the image left and right.