Picnic Offers a Taste of East Asian Cuisine in Makati
Who says you and your workmates can't have a picnic during your one-hour lunch break? With Picnic, a food hall located at V.A. Rufino, you absolutely can.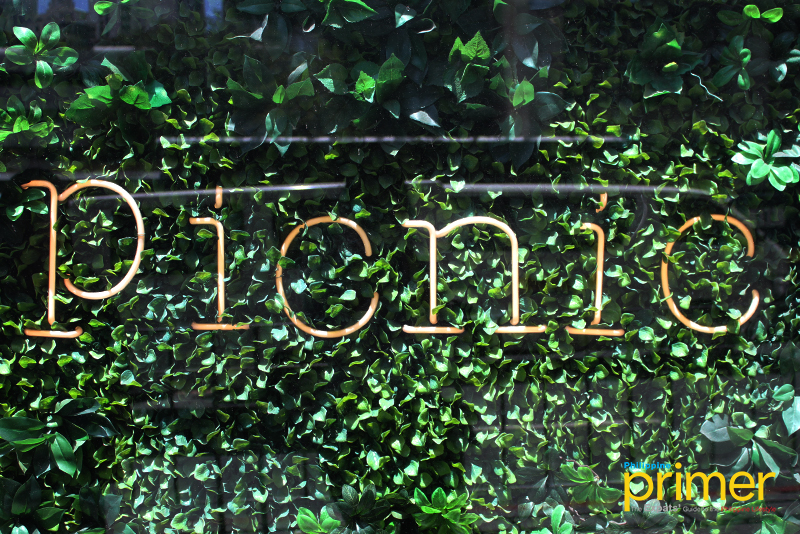 Picnic began serving residents and employees in the business district of Makati three years ago. The food hall aimed to provide a place where people can relax and choose their own food, much like an actual picnic.
And to make customers feel the picnic vibe, even more, Picnic's interior is designed to resemble an outdoor setting–complete with wooden picnic tables and chairs. The place is illuminated with string lights and street lamps and is even dotted with faux trees and greeneries.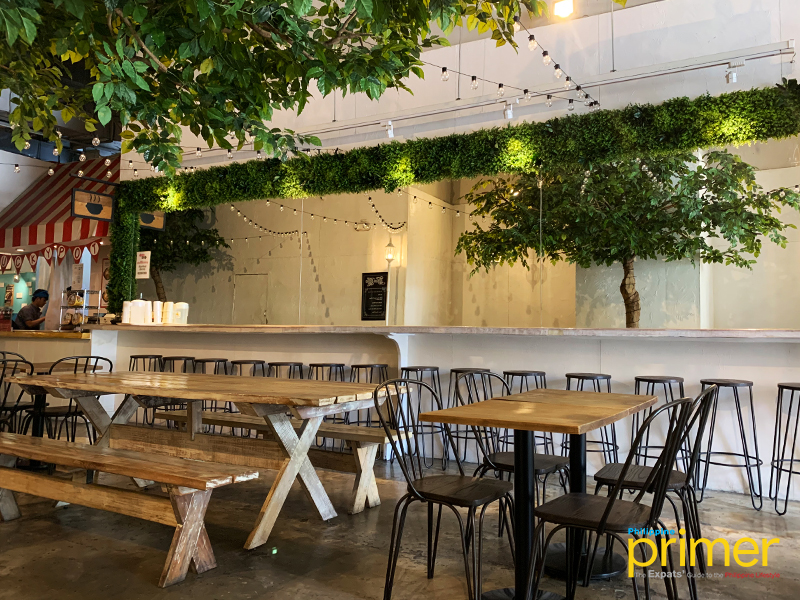 Currently, it features five food stalls–Rice and Shine, Lucky Pot, Chic Bird, Oh Wok!, and Fab Tea–each showcasing different cuisines from some of the countries in East Asia.   
Rice and Shine
For a quick meal, Rice and Shine has rice meals that are paired with Hong Kong-style roasts: honey glazed BBQ pork, white chicken, soy chicken, and sausage.
Can't decide which for lunch? Then try them all instead! Their 4 kinds combination rice (Php 330) allows customers to get all four in one meal. They also offer 2 kinds combination rice for Php 270 and 3 kinds combination rice for Php 300. Each roast is a true feast in the mouth as it bursts with flavors balanced with the white rice.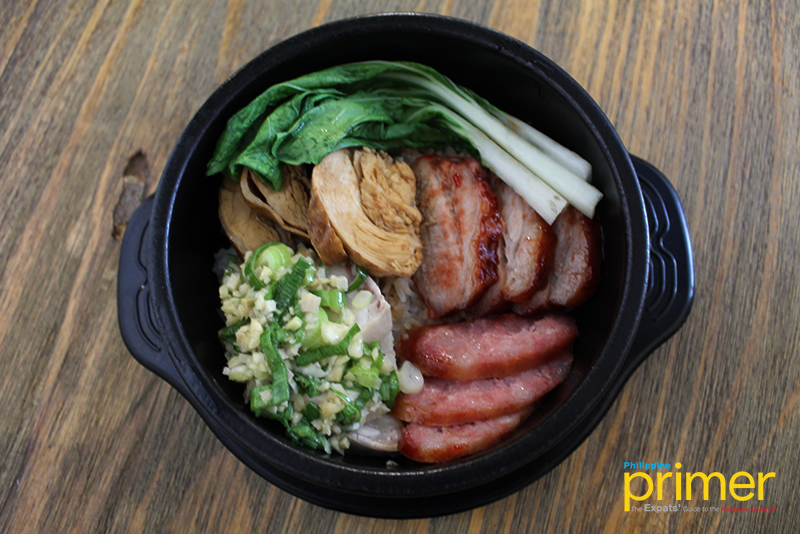 4 kinds combination rice (Php 330)
Chic Bird
Craving for Taiwanese street food? Chic Bird's got you! Order from their displayed selection and have them either deep fried or in a mala tang (spicy hot pot). Prices depend on the ingredients you will choose.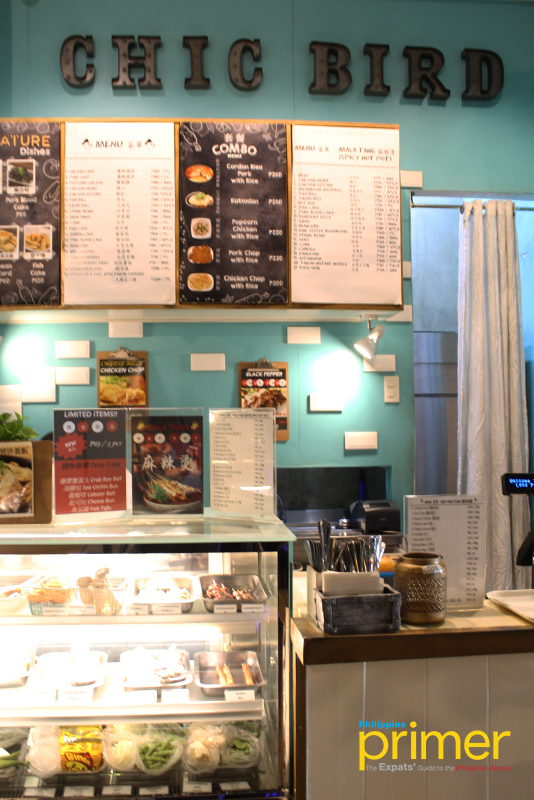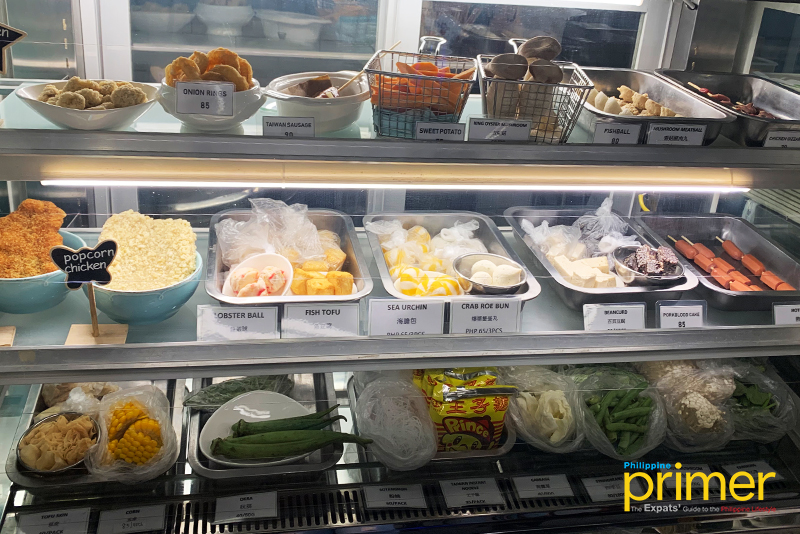 Chic Bird's selection of street food
Chic Bird also has a menu for those craving a rice and viand combo. Try their own take on the favorite Japanese rice dish Katsudon (Php 280).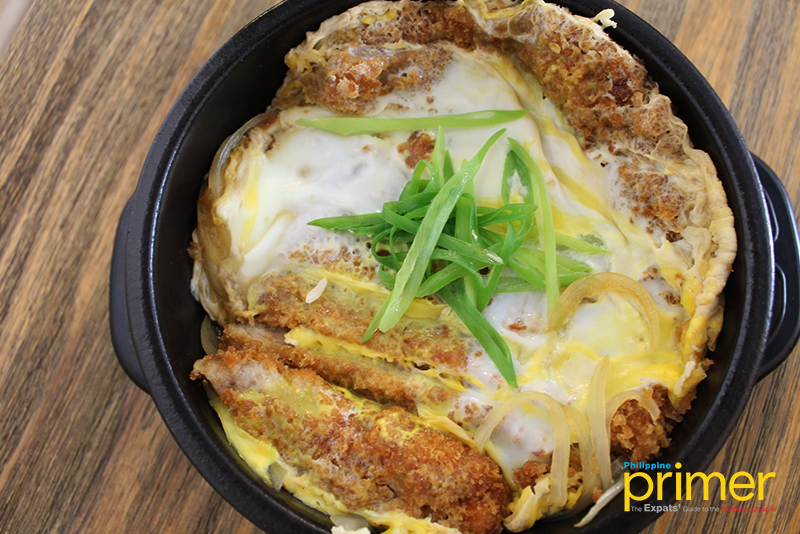 Katsudon (Php 280)
Oh Wok!
Those with a bigger appetite must give Oh Wok! a try. The stall offers combo meals consisting of a cup of rice, a main dish, and sides.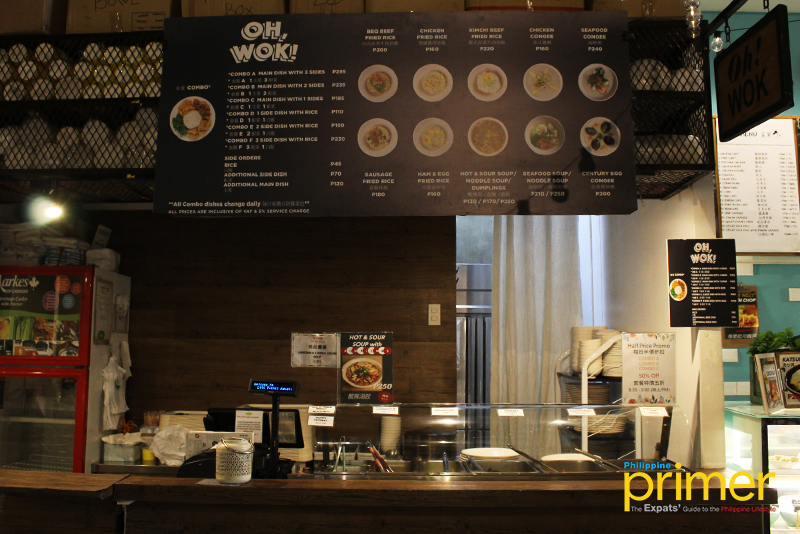 Best thing is they change their menu every day and the dishes won't be served again for at least a month. Meaning you can visit every day and won't feel fed up of the menu at all!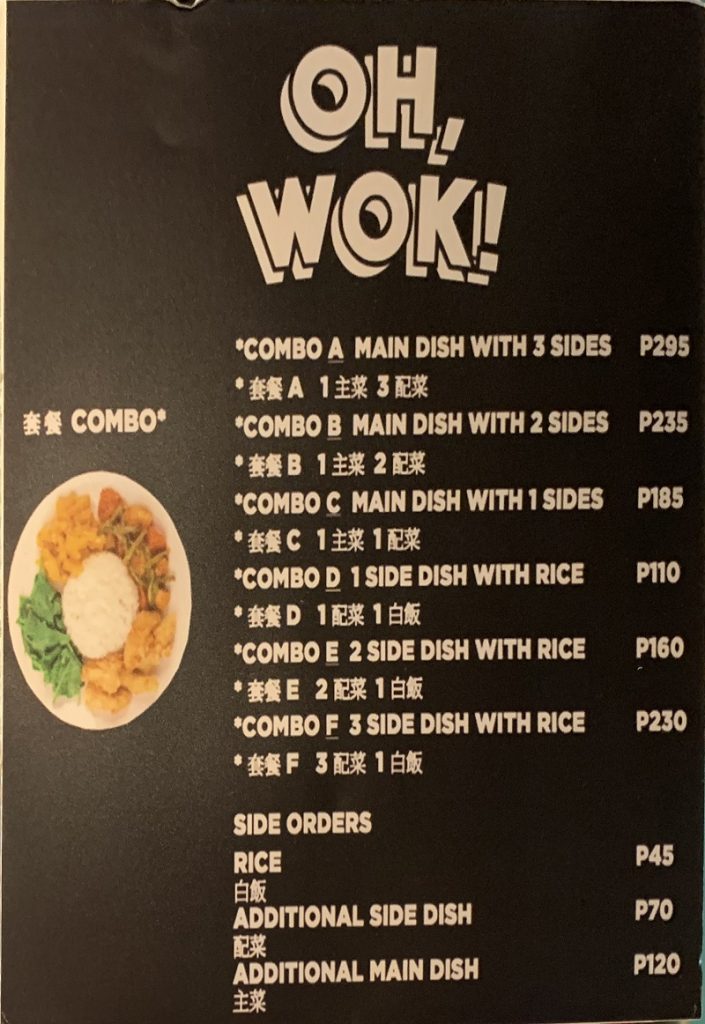 Lucky Pot
If you're not in the mood for rice, then maybe Lucky Pot's hot pots might do just the trick.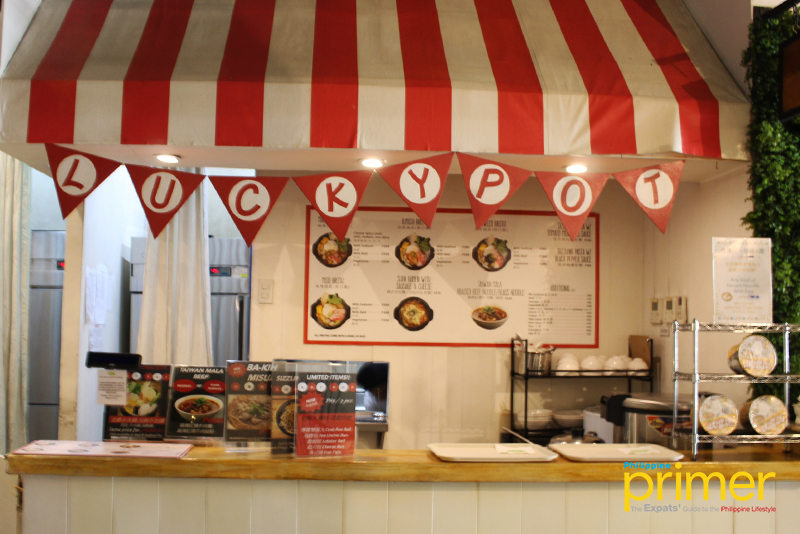 Choose a soup base–Mala Spicy, Miso, Seaweed, and their bestselling Kimchi–and decide whether you want it with beef (Php 349), with seafood (Php 389), or go healthy with their vegetarian option (Php 299).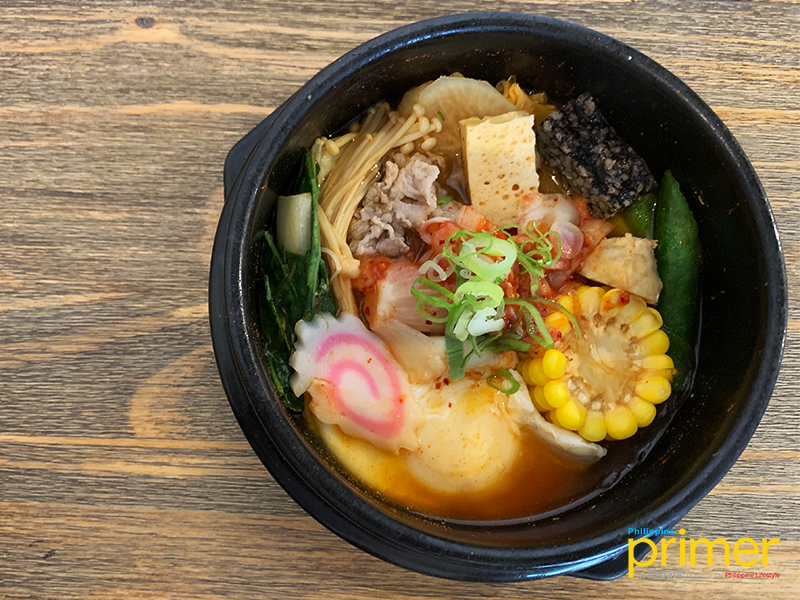 Kimchi broth with beef (Php 349)
Fab Tea
And of course, they also have a stall for drinks. Wash all that glorious food down with a freshly made cup of milk tea or a steaming cup of coffee served at Fab Tea.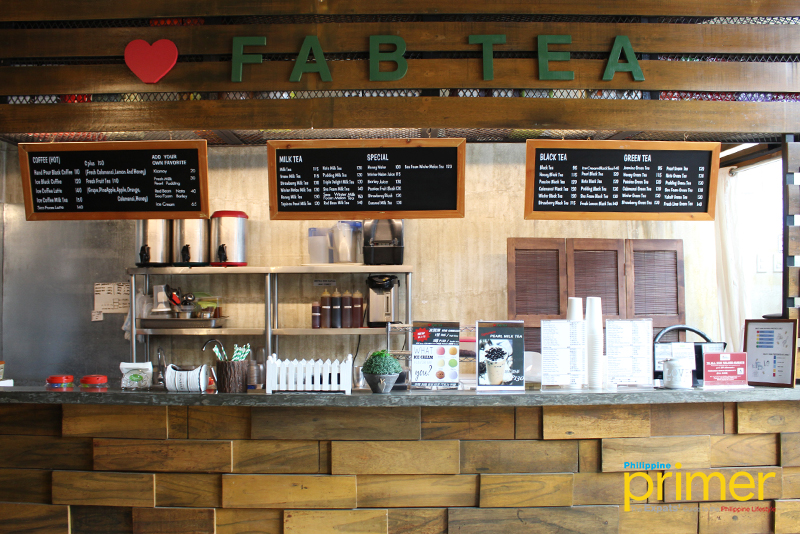 To avoid spoilage and to ensure their food is made every day, each stall offers a special discount rate every closing hour.
Picnic also has a small grocery store situated by the entrance. It sells instant noodles, cookies, chips, and bottled drinks to cater to the needs of those residing near the area, as well as the employees looking for a quick snack.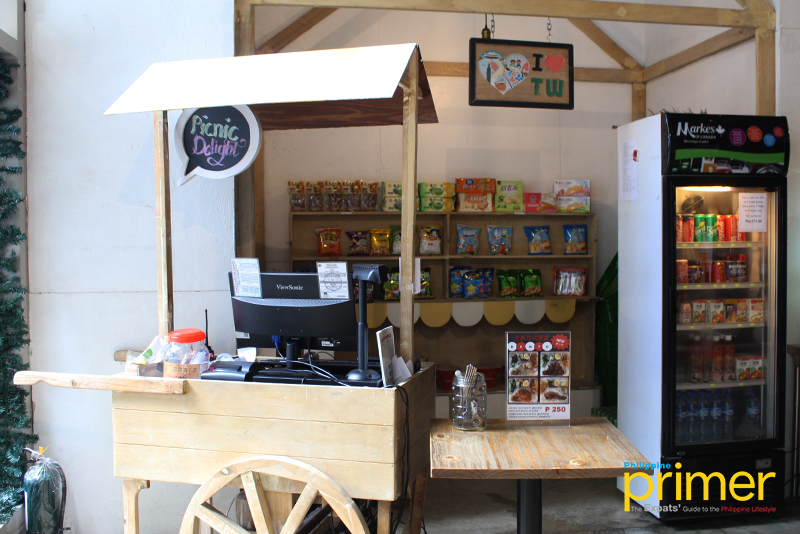 Picnic is open Mondays to Saturdays from 11 am to 9 pm. They also do deliveries and can be contacted at 02-805-3014.
How to get here
From Ayala Ave, head on to V.A. Rufino St. then turn left after PBCOM ATM – Makati Banking Center. Picnic is on the right side.

101 V.A. Rufino St, Legazpi Village, Makati City

11 am to 9 pm (Monday to Saturday)
Restaurant Menu
You can scroll the image left and right.