Mantra Bistro in Makati Serves Authentic Northern Indian Flavors
Mantra Bistro is a charming little Indian restaurant in Makati serving familiar flavors of Indian cooking. In this restaurant, they specialize in Northern Indian cuisine. What sets Northern Indian cuisine apart from the South is that the former usually incorporates thick and creamy textures on their dishes. Northern Indian cuisine dishes almost always include onions, garlic, tomatoes, and ginger.
One can really taste the authenticity of the Indian dishes they serve since they cook them on a traditional tandoor, a clay oven from India. Tandoor is used to cook their dishes as it's heated by charcoal fire.
Through this way of cooking, their dishes become juicier and tender which you can definitely feel when you Mantra's classic Indian dishes like the Rogan Josh (Php 535), a goat meat dish with gravy and aromatic spices, and Chicken Makhani (Php 490), the Indian version of buttered chicken.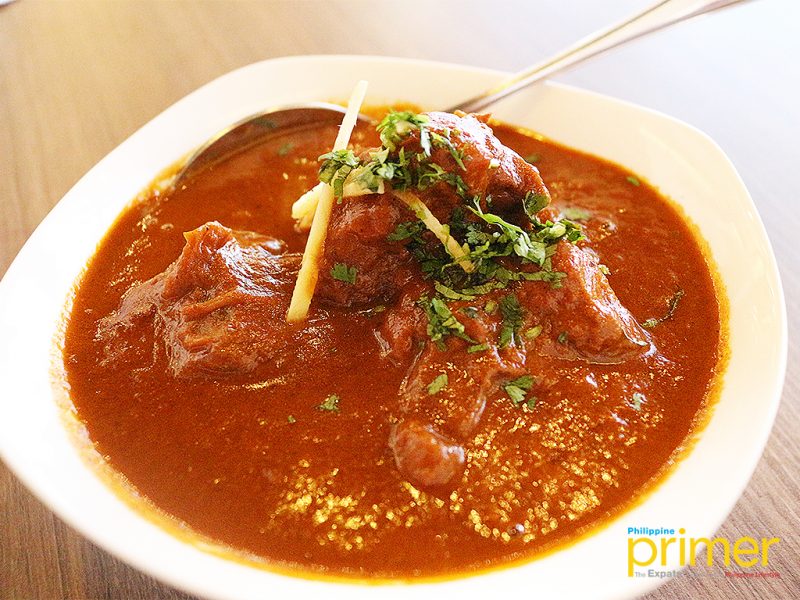 Rogan Josh (Php 535)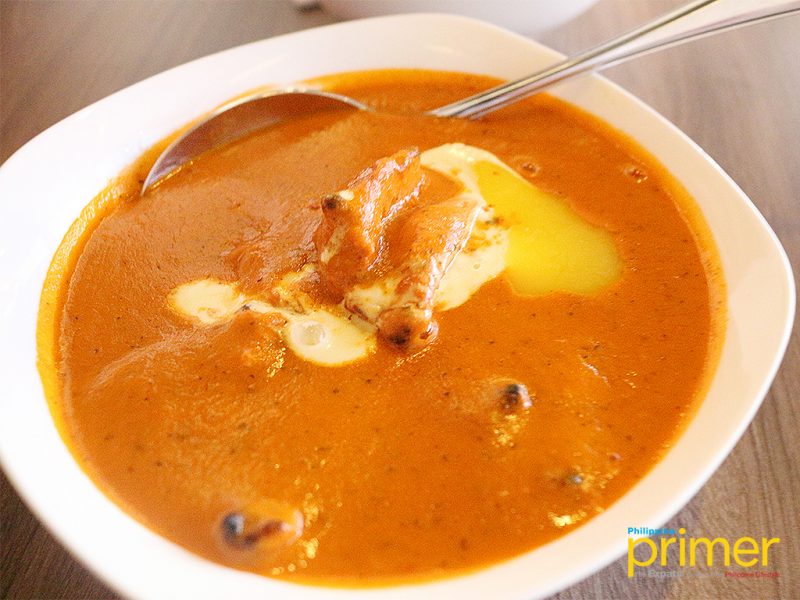 Chicken Makhani (Php 490)
Also read: Types of Curry That You Can Try in Metro Manila
Partner these with a bowl of Saffron Rice (Php 245) to achieve a well-balanced flavor in your meal or a plate of Garlic Naan (Php 115) if you're looking for something light. Either way, you are definitely in for a satisfying and filling meal composed of the complex flavors that the Indian cuisine brings.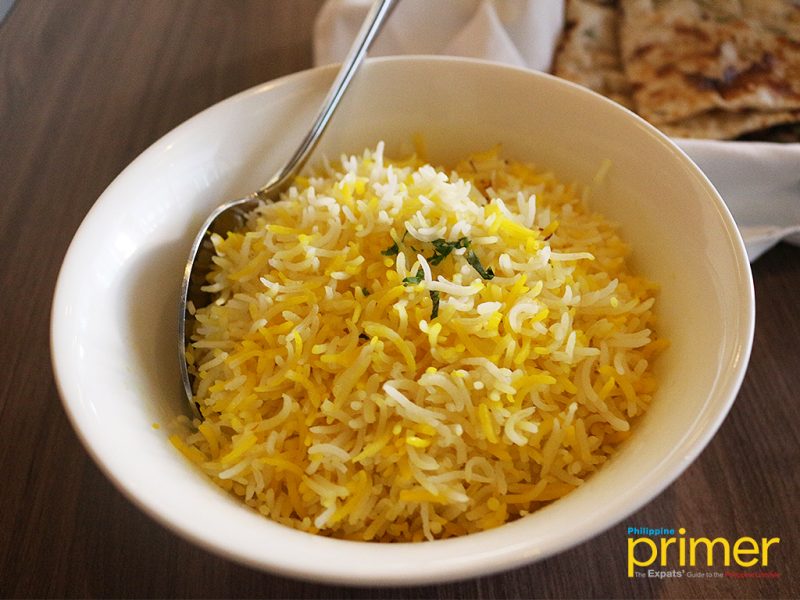 Saffron Rice (Php 245)
It is also important to note that Mantra Bistro also serves vegetarian dishes for those who do not eat meat.
Put some spice (literally!) to your otherwise mundane lunch break and give Mantra Bistro a visit one of these days.
Also read: 10 Indian Restaurants in Manila Worth A Try This 2019
---
This first appeared in Philippine Primer Japanese magazine's June 2018 issue.

G/F The Grand Midori, Bolanos St., Legaspi Village, Makati City

11 am to 2:30 pm; 6 pm to 11 pm