Dean & DeLuca in Makati: A Hub for Tasty and Healthy Baked Treats
Legaspi Village in Makati is home to a string of restaurants and cafes offering various specialties and cuisines. Amidst all these, Dean & DeLuca is a rare treat along Dela Rosa Street.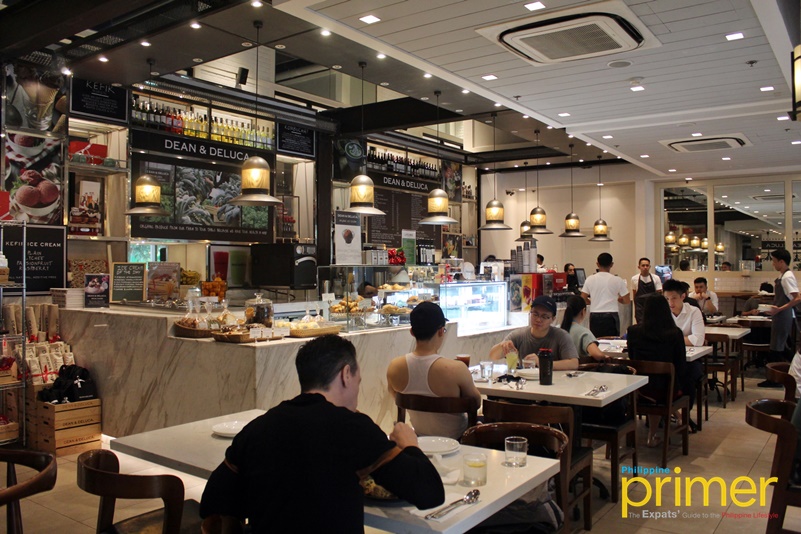 The gourmet cafe offers exceptional healthy and organic dishes and is also prominent for its wide selection of delectable breads.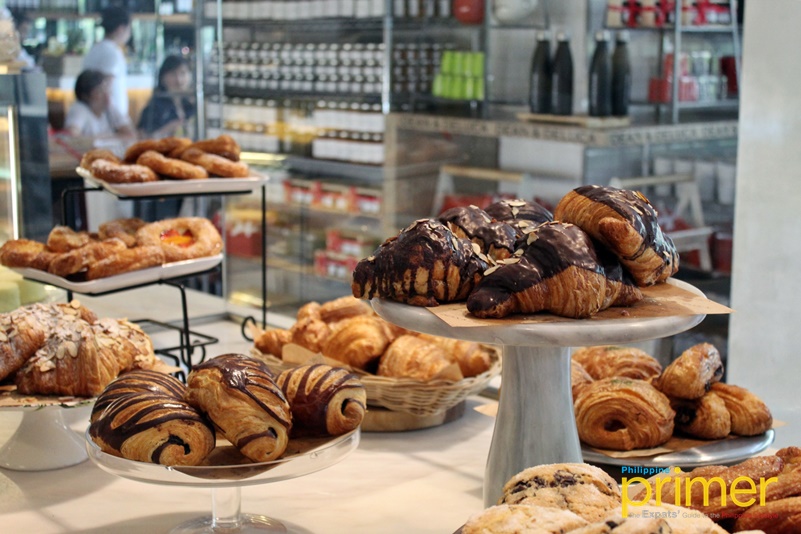 They are known most for their French butter croissants and pastries with the Chocolate Glazed (Php 160) and Almond (Php 170) varients as the frontrunners. The authentic butter used in them makes the dough flaky and light and the generous amount of almonds gives the croissant added texture and flavor.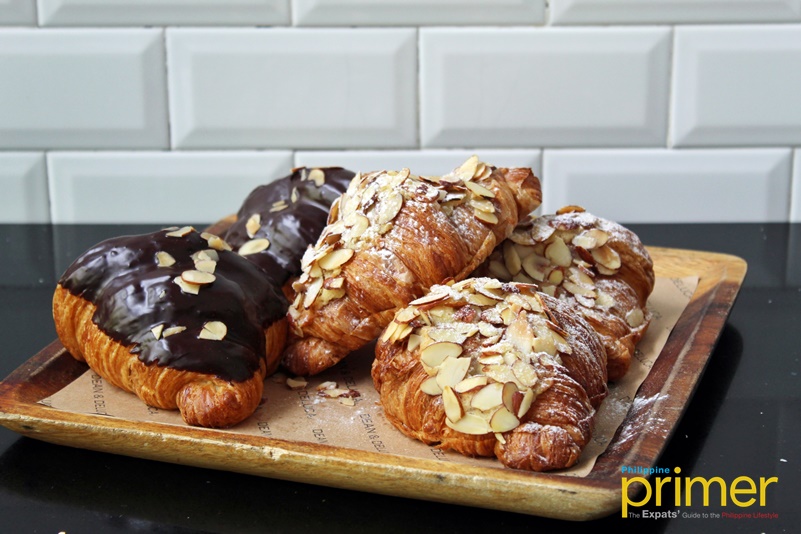 Choco Glazed Croissant (Php 160) and Almond Croissant (Php 170)
Aside from taste and quality, Dean & DeLuca also makes sure that they produce healthy and clean bread. Their Pan Au Levain (Php 250), for example, is a healthier alternative for your supermarket-bought bread loaf.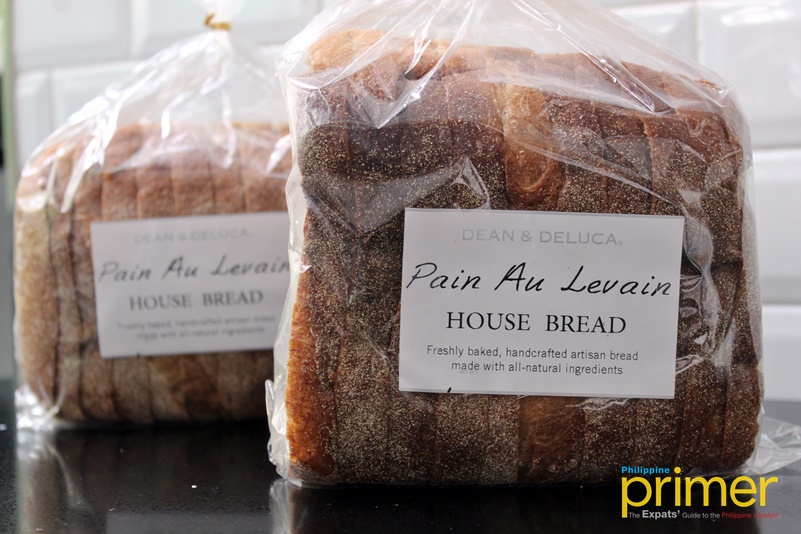 Pan Au Levain (Php 250)
All their breads are made with sourdough. They utilize natural levain without chemical yeast to ferment the dough, and this 48-hour fermentation process improves the breads' nutrition profile in several ways. It contains a good amount of minerals, including potassium, phosphate, magnesium, and zinc.
Dean & DeLuca also offer breads that are ideal for snacks like their Cuban Cheese Rolls (Php 80) and Danish (Php 140). Partner it off with a cup of brewed coffee or tea or if you're feeling a bit heavy, a fruit smoothie.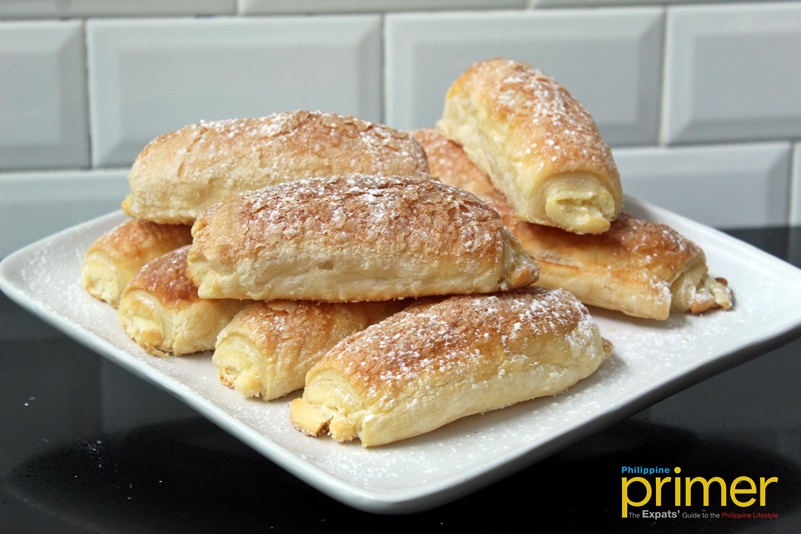 Cuban Cheese Rolls (Php 80)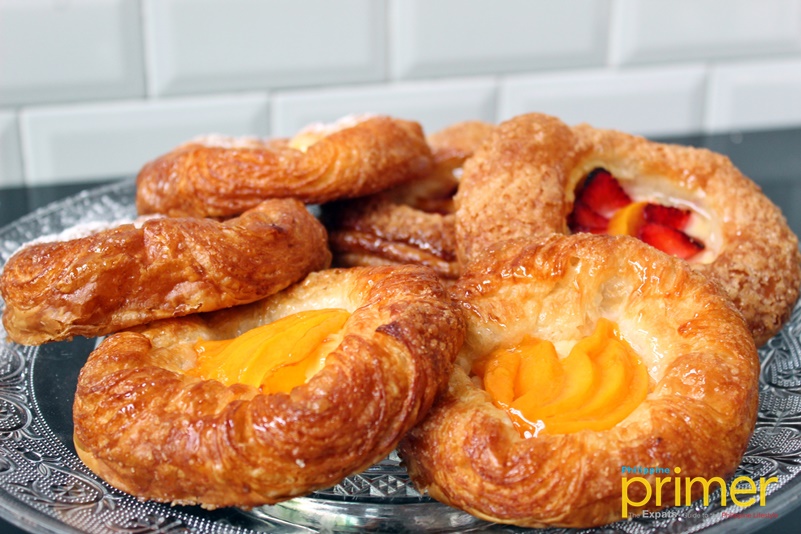 Danish (Php 140)
Through and through, The Dean & Deluca goal is and has been since the beginning, to discover, introduce and support products that meet their patrons' standards, which is why you can't expect less from this international brand.
---
This first appeared in Philippine Primer Japanese Magazine Vol. 138 and English Magazine Vol. 43
General Information
G/F ETON Tower Makati, Dela Rosa Street, Corner VA Rufino Street, Legaspi Village
02-7944-6802
0917-302-0297
7 a.m to 10 p.m. (Mon to Sat); 6 a.m. to 4 p.m. (Sun)
Ground Floor Edades Tower, Rockwell Center, 18 Amorsolo Dr, Makati City