Bondi & Bourke in Makati: A Place for All Things Aussie
Bondi & Bourke is the first specialty Aussie restaurant in the metro situated in the vibrant and cosmopolitan city of Makati. The new Aussie food joint's very name screams Australia as it comes from Sydney's popular Bondi Beach and the Bourke Street line of restaurants.
Ensuring the distinctive flavors of the restaurant's offering is no other than the renowned New Zealand-born, Australia-raised Chef Wade Watson, a former executive chef in the famous Abaca Restaurant in Cebu City.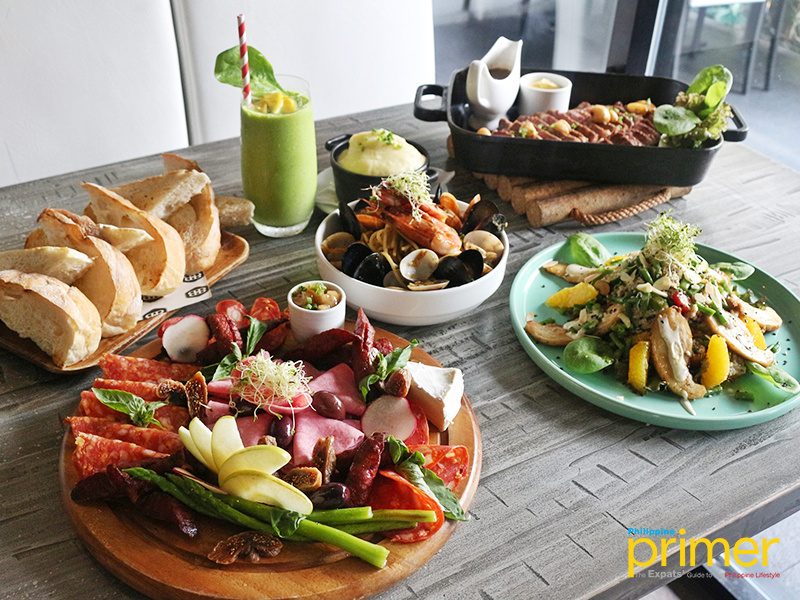 Guests are treated to a comfortable dining experience with its leisurely music, subdued yellow lights, spacious dining area, cozy chairs and wooden tables, fine fixtures, refreshing plants wall design, an open bar with great wine selections and an open kitchen.
The restaurant has a 24-seater roast room where guests get to witness the Chef exhibit his culinary wonders up close. The reserve closed function room is perfect for private events, exclusive parties, special occasions, and important meetings.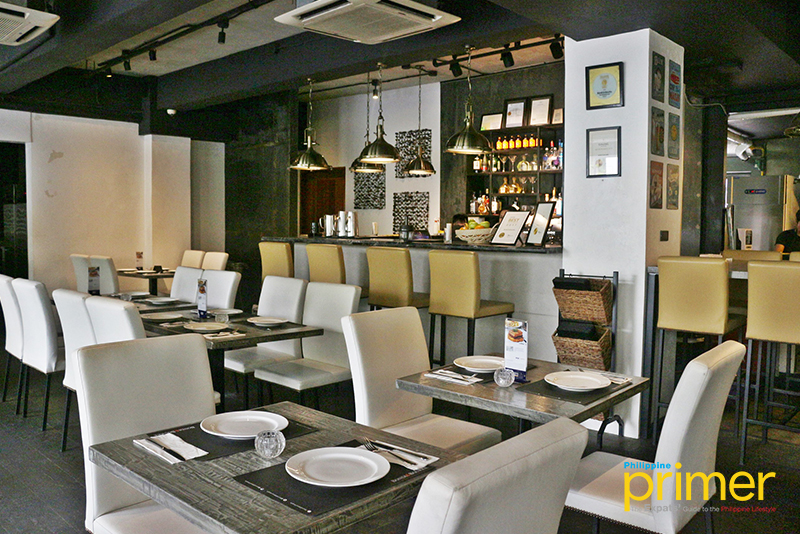 The restaurant's atmosphere is clean and classy with a soothing vibe.
Bondi & Bourke's scrumptious and delightful offerings include Australian classics such as meat pies and burgers, big salad, tartines, parmas, main course pasta, steak meals, and desserts. Expect a heavy meal as they serve up big portions that may be considered normal helping in Australia!
First up to feast on is something worth sharing across the table and their Charcuterie Plater (Php 1,125) is the perfect sampler to go with bread or wine. This bright platter includes artisan salami, brie, olives, and grilled ciabatta.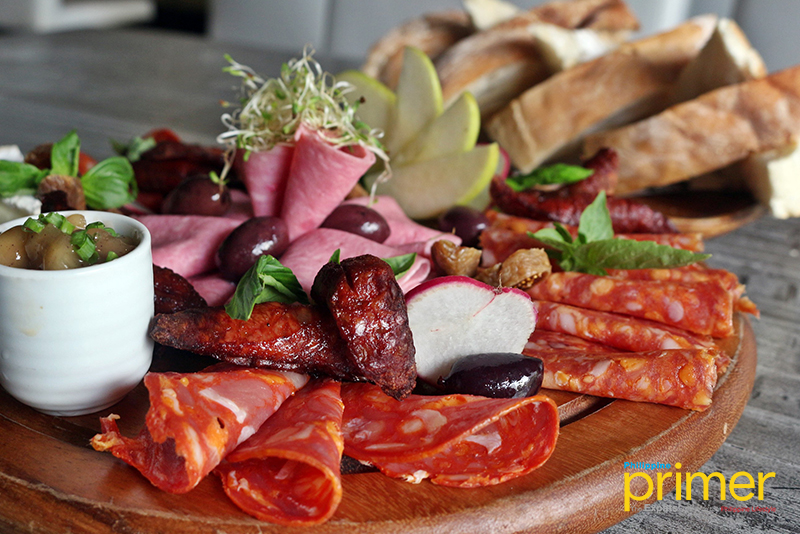 Charcuterie Platter (Php 1,125)
There are also healthy food options in their salad menu! The staffs are accommodating as well and would welcome personalizations in your dish. You can advise them regarding allergies, dietary restrictions, and other preferences.
However, their big salads that are already good for sharing are great on their own! Try their Moroccan Chicken (Php 545) with chicken breast, mix of greens and juicy fruits dressed with citrus vinaigrette that brightens up the plate so well!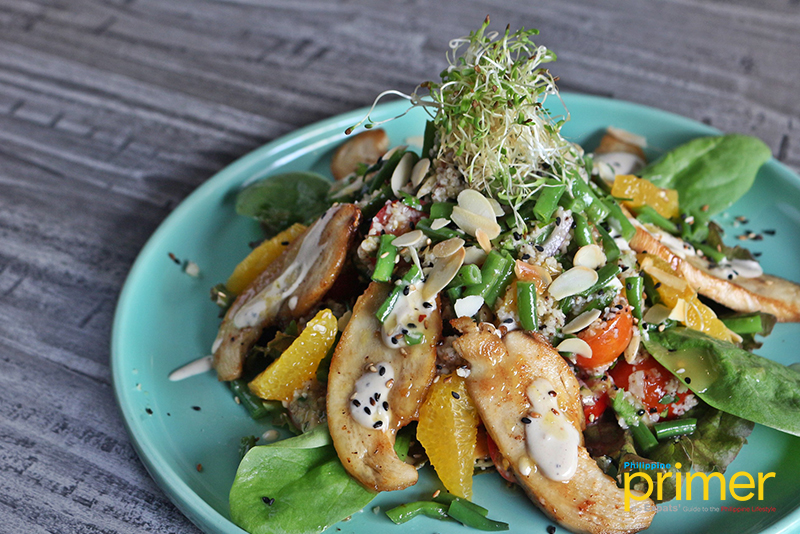 Moroccan Chicken Salad (Php 545)
As for drinks, try their smoothies or juices made with fresh fruits such as The Glow (Php 180) made with carrot, watermelon, orange, and lemon. For smoothies, try the refreshing and healthy Popeye Punch (Php 180) made with banana, spinach, yogurt, and mango!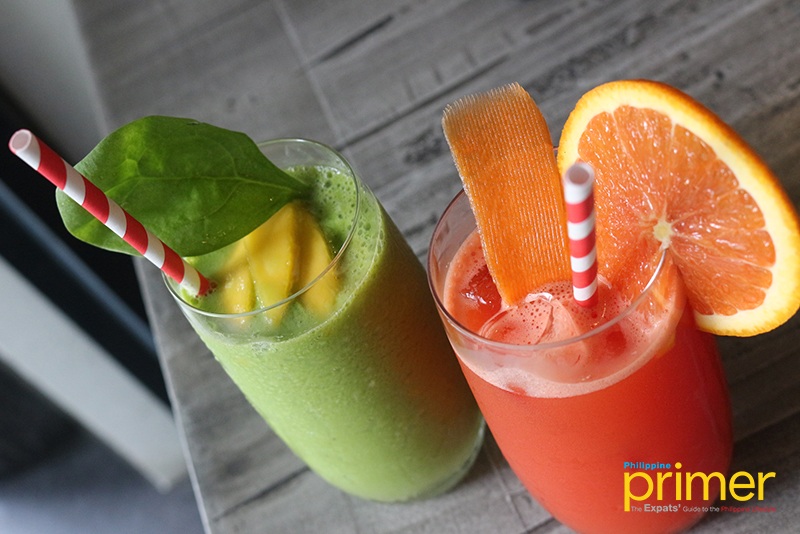 Popeye Punch (Php 180)  and The Glow (Php 180)
Moving on to mains, you can always be sure that the Spaghetti Seafood Vongole (Php 655) will be a heavy helping of fresh clams, grilled tiger prawns, and mussels tossed with fresh herbs. Surprisingly, it has the right amount of salty and oil for a truly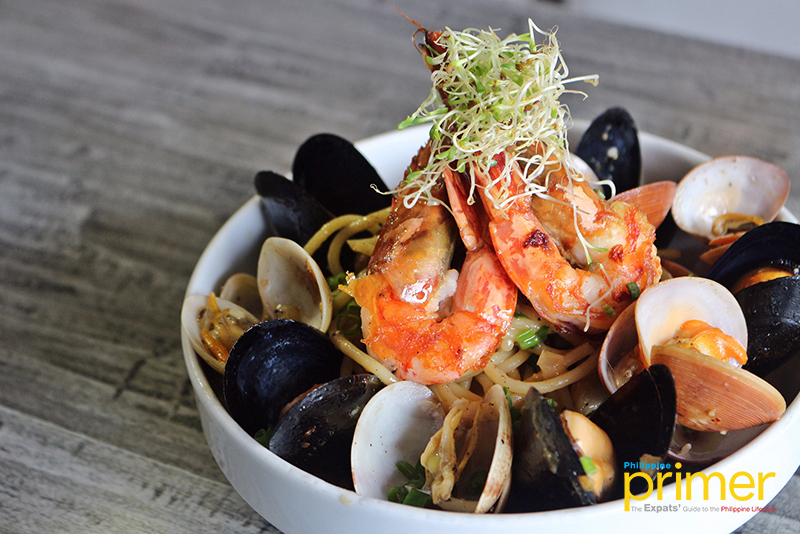 Spaghetti Seafood Vongole (Php 655) 
Of course, we won't forget about steaks! Bondi and Bourke has choice of steaks that are all served with buttered mashed potatoes, baby arugula, pepper mustard to smear on those juicy meats! We loved how heavily marbled the U.S. Primer Rib Eye (Php 3,790) as it comes out of the kitchen still hot and steamy!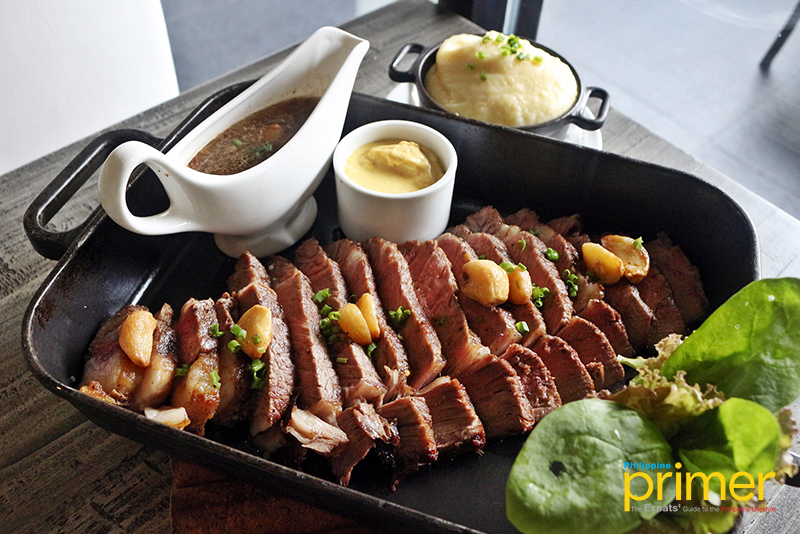 U.S. Primer Rib Eye (Php 3,790/ 600g)
Bondi & Bourke brings Australian flavors to Manila with the best of Aussie fare you shouldn't miss out on. So bring along your family and friends for some land down under dining experience with a great selection of Australian specialty dishes, right at the heart of the metro.–
---
Article by Adrian Pempena. Updated on September 2019 by Heloise Diamante.
General Information
Ground Floor, Cattleya Condominium, Salcedo Street, Legaspi Village, Makati City
02-833-1812
0998-840-6268
11 a.m. to 10 p.m.