Bad Cafe Is the Newest Place for Comfort Food in Makati
There is a new cafe in Legaspi Village, Makati and we heard it's bad. No really, the cafe is named Bad—after the initials of its owners Brian and Dianne Westphal!
Philippine Primer had the opportunity to sit down and chat with the couple who we discovered are big coffee lovers. Brian shared that one of the first things they did after meeting was going to a coffee crawl in Tokyo, and coffee has been one of the constant things in their relationship since then.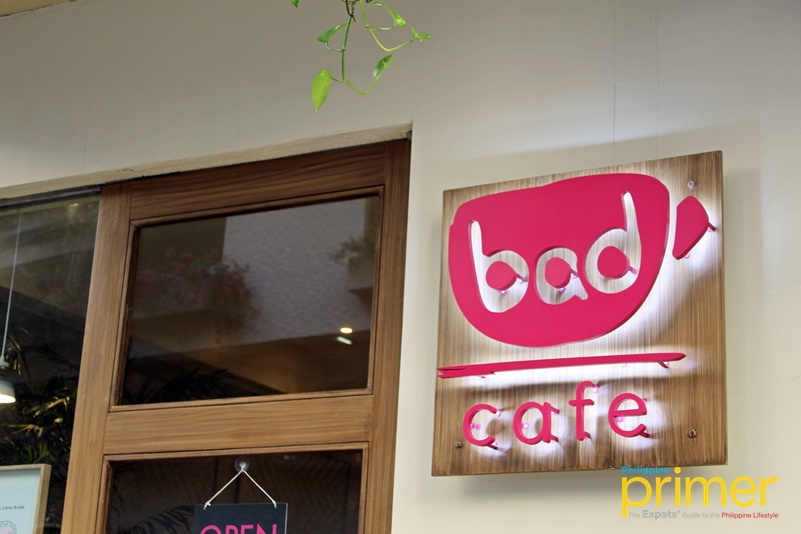 Opened last August, Bad Cafe has been serving specialty coffee, in-house baked goods, and comfort food to their growing number of loyal patrons, which are mostly young professionals and medical students.
"Our coffee, our food, and the experience, we want it to be the exact opposite of bad," Brian said.
According to Dianne, the coffee that they use are from single origin beans from Indonesia, which they have roasted at a local roaster. Those who frequent the place usually order the Pour Over (Php 170 to Php 180) using V60 coffee dripper.
If you want something cold, you can try their Cold Brew Latte (Php 170) to give you the boost you need for the day.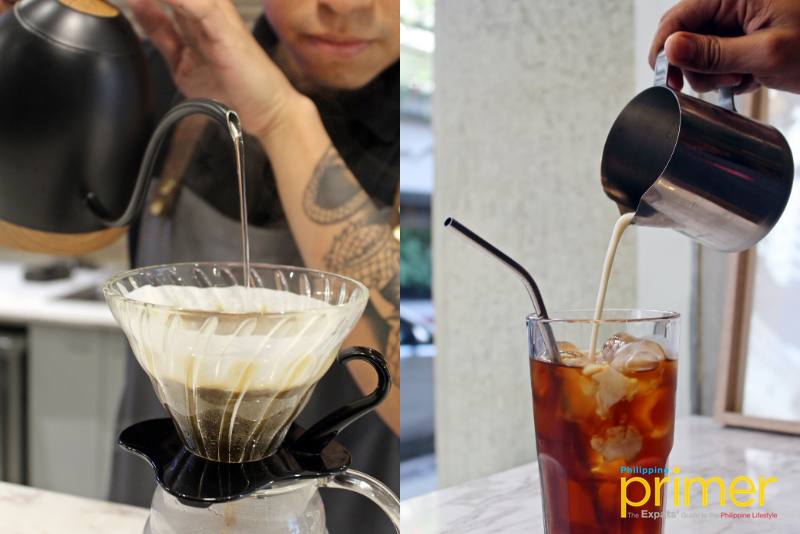 Pour Over (Php 170 to Php 180) and Cold Brew Latte (Php 170)
Not much of a coffee fan? Bad Cafe has a wide range of beverage choices so it won't be a problem.
Take a sip of their Homemade Cola (Php 180) made with soda, orange, lemon, and cinnamon, or feel zen as you try their iced Matcha Latte (Php 190) made with authentic Japanese green tea powder.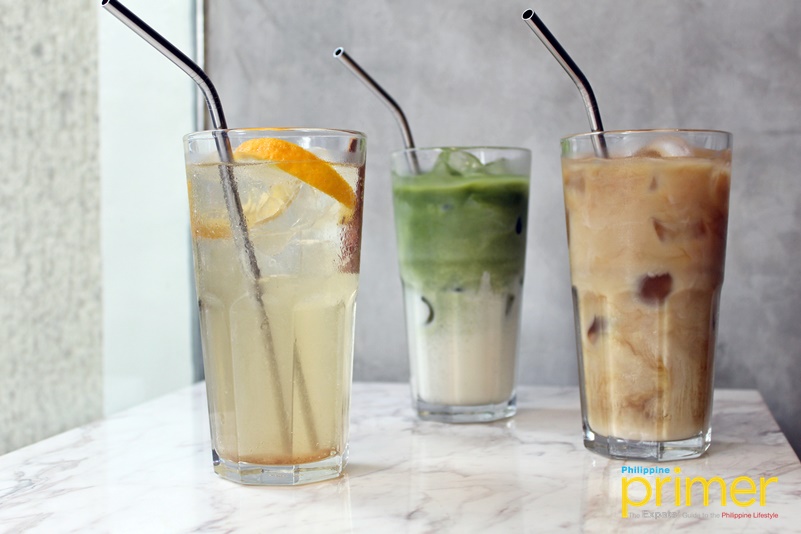 (L-R) Homemade Cola (Php 180), Matcha Latte (Php 190), and Cold Brew Latte (Php 170)
Brunch (or any meal) will surely be a delight at Bad Cafe with their selection of filling comfort food.
Dianne's recipe of Fried Chicken with Mac n Cheese (Php 470) is definitely a winner with its crispy chicken fillet. You may also notice a bit of a spicy kick once you take a bite—thanks to a dash or two of cayenne pepper added to the mix.
Further, the mac n cheese perfectly complements the chicken but you can also opt to partner it with waffles or adlai, a healthier substitute for rice.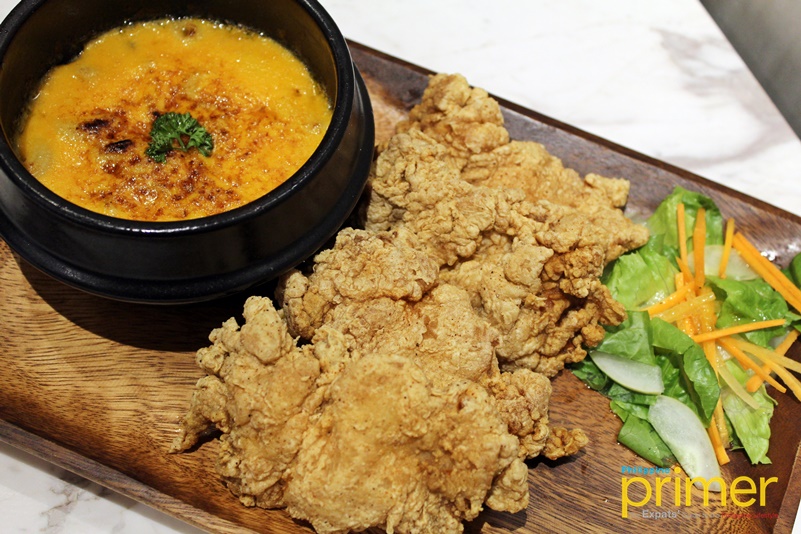 Fried Chicken with Mac n Cheese (Php 470)
Nothing screams comfort food more than good ol' Grilled Cheese Sandwich. For just Php 300, Bad Cafe serves one made with three kinds of cheese, bell pepper, and tomato in between sourdough bread—all grilled to perfection.
Your order also comes with sides of spicy tomato jam and small salad.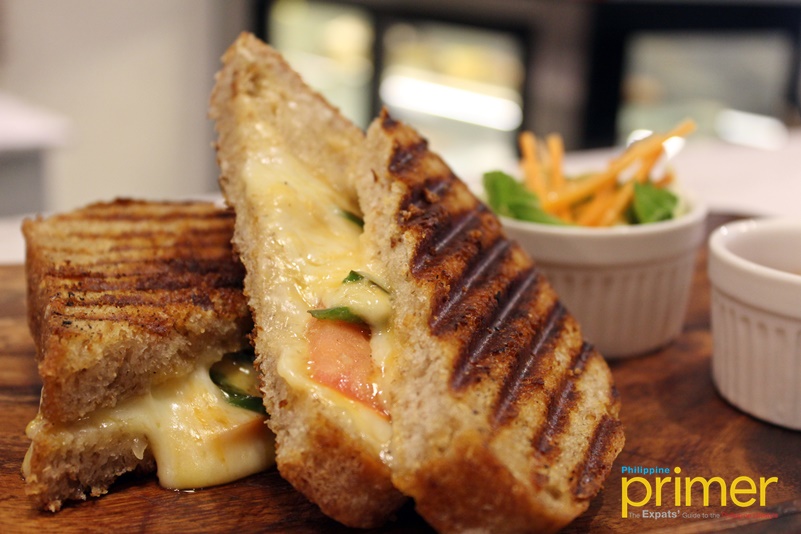 Grilled Cheese Sandwich (Php 300)
The goodness doesn't stop there as Bad Cafe also has pies to die for: Chocolate Espresso Pie, Calamansi Pie, and Breakfast Egg Pie.
For one, the Chocolate Espresso Pie (Php 195) is surprisingly not too sweet given that it is made with espresso flavored mousse inside an Oreo cookie shell and is topped with whipped cream and cocoa powder. Note that the mousse melts easily so make sure to eat it quickly!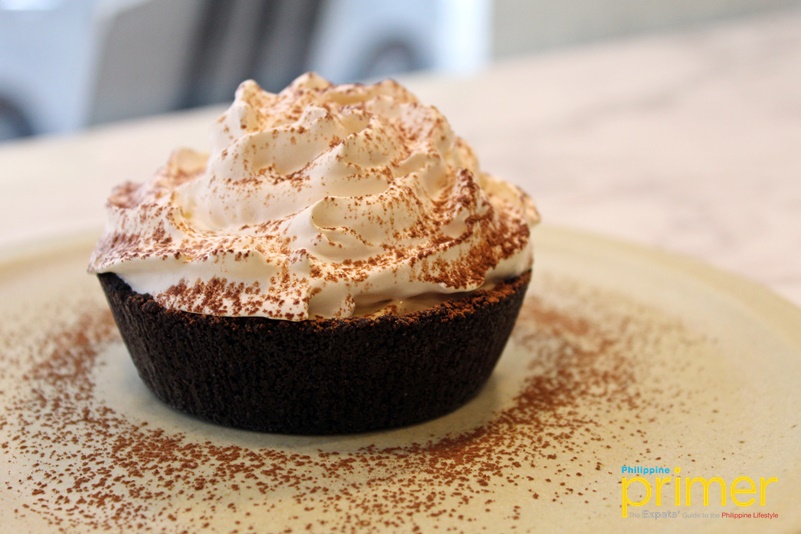 Chocolate Espresso Pie (Php 195)
The Calamansi Pie (Php 190), on the other hand, is Brian's personal favorite and creation.
It is crafted like an American-style lemon meringue pie except it is localized with the use of calamansi. A pinch of salt and cayenne pepper are added to balance the taste.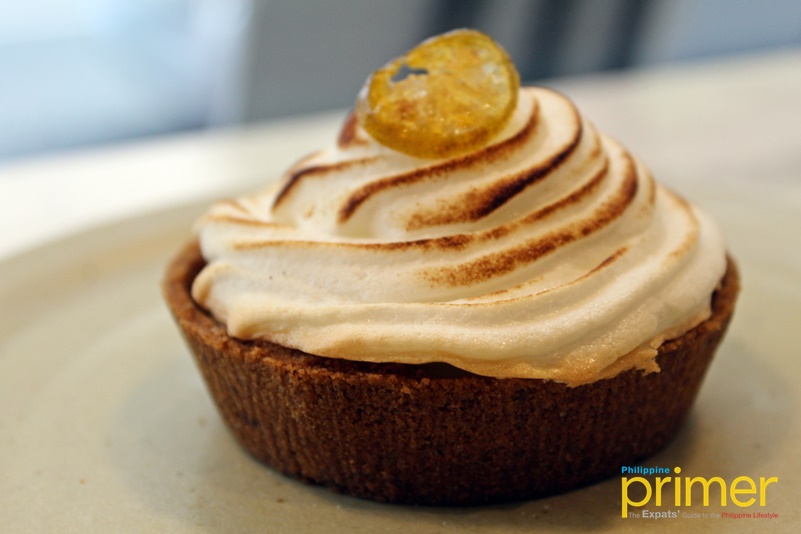 Calamansi Pie (Php 190)
Bad Cafe's Breakfast Egg Pie (Php 190) combines breakfast favorites ham, cheese, and eggs in pie form. The pie may appear small but it is more than enough to jumpstart your day.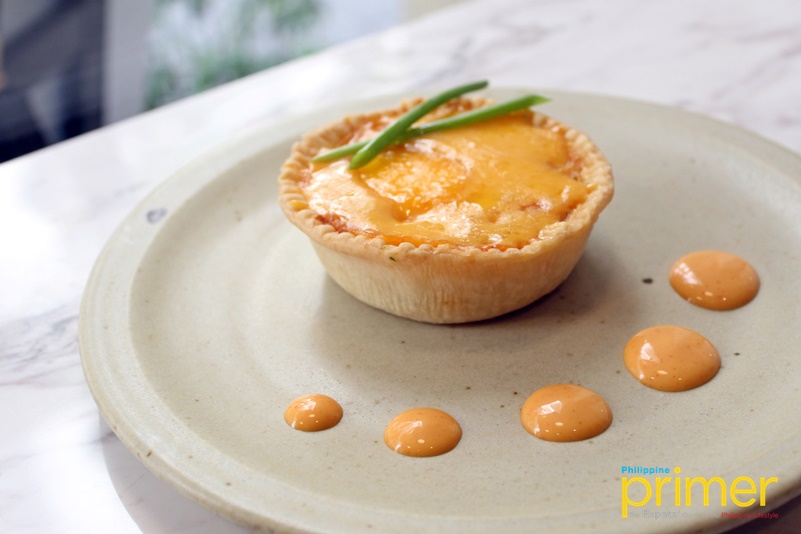 The ambiance of the cafe—apart from the food—is another thing to enjoy.
According to Dianne, the Japanese-minimalist style of the interior is an influence of their love for Tokyo, where the couple first met and got engaged.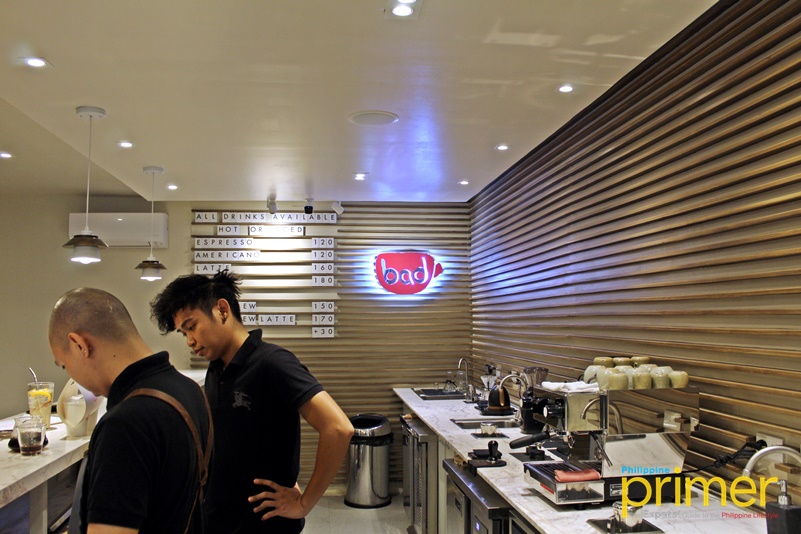 Given its ample space, Brian and Dianne envision Bad Cafe to be a community space for collaboration and creativity.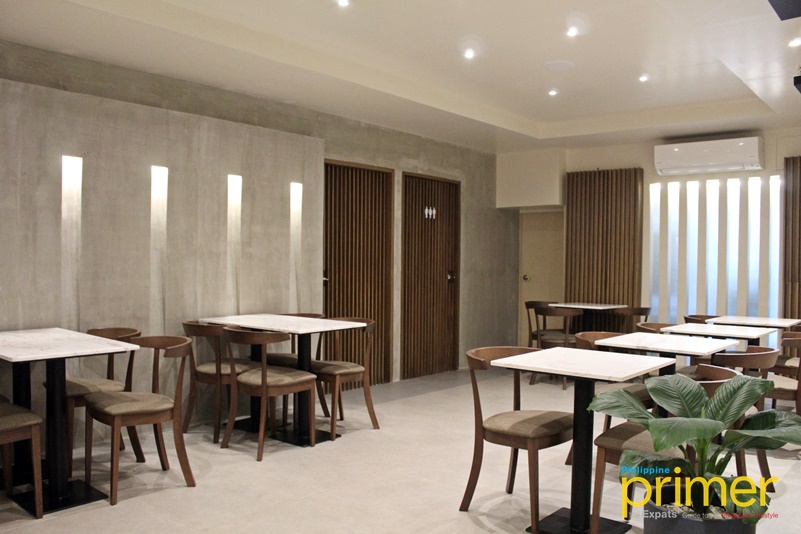 Events like storytelling, poetry reading, and calligraphy workshops have been held in the cafe since their opening. They also cater to corporate events and even bridal showers.
How to get here
By car: If you're from Paseo de Roxas, take a right to Makati Avenue. Drive straight ahead then left unto Ayala Avenue. Once you see the PBCOM Building on your right, take a left towards V.A. Rufino Street. Make your way to Dela Rosa Street then go left at Legazpi St. Bad Cafe is located on the ground floor of Windsor Tower.
There are paid parking spaces at Legazpi Street.
---
Written by Teresa Gatmaitan

Windsor Tower, Unit 101-A, 163 Legazpi Street, Legazpi Village, Makati

7 a.m. to 9 p.m. (Mon to Fri), 8 a.m. to 9 p.m. (Sat), 9 a.m. to 6 p.m. (Sun)