Nomads BBQ + Refuge in Makati: Mongolian BBQ and Bar
Did you know that Mongolian barbecue actually originated in Taiwan and not Mongolia? It was during the early 1950's when different Taiwanese restaurants decided to cook meat and vegetables together in one large pan. This allowed them to customize their meal by choosing what goes into the dish.
Years later, the concept of the Mongolian barbecue quickly made its way to various countries and caught the attention of many businessmen, eventually creating their own versions. One such place with its own version of Mongolian barbecue is Nomads BBQ + Refuge in Makati.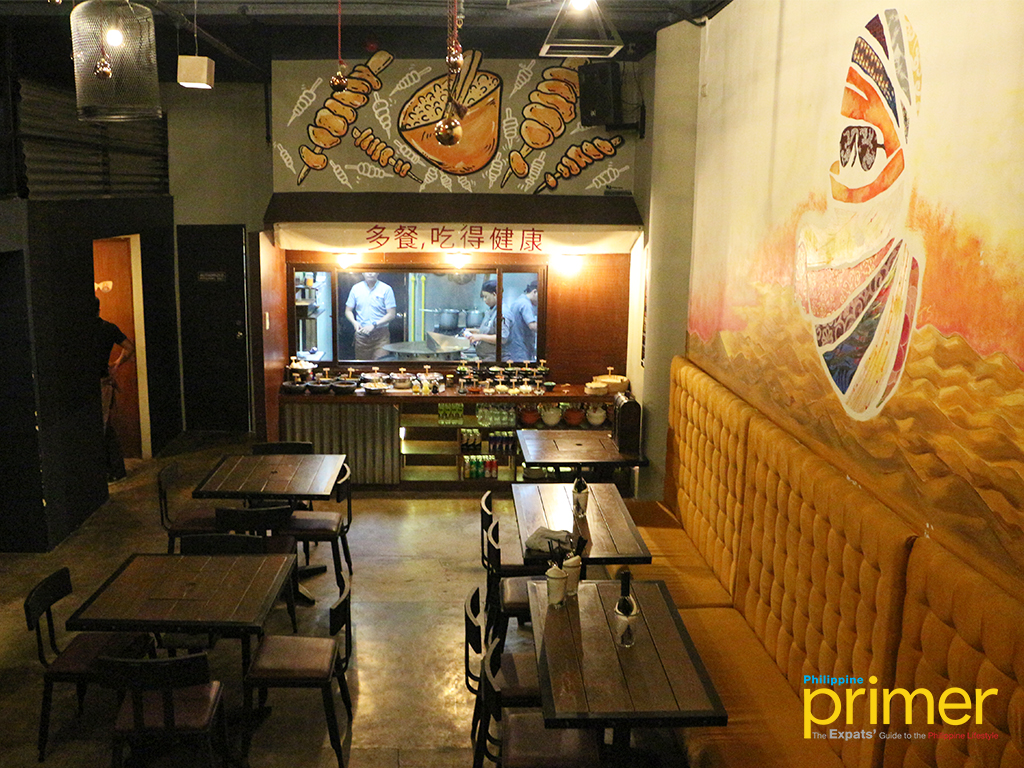 Murals of Taiwanese street food are seen on the walls of the restaurant
Nomads isn't your ordinary food place, as they offer Asian dishes with a twist. From being a group of friends to business partners, the owners wanted to create a bar that also has Mongolian barbecue.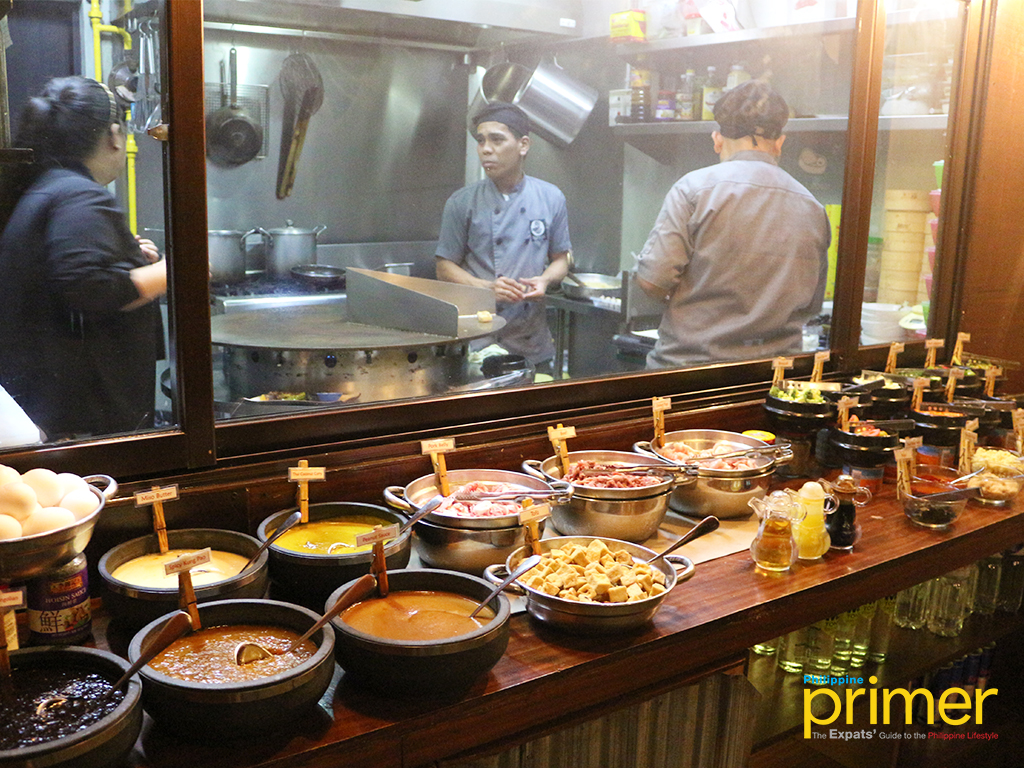 Choose from fresh vegetables to different meat and sauce for their Mongolian BBQ section
Customers can enjoy fresh Mongolian bowls filled with locally sourced vegetables and meat. You can enjoy it by the bowl (Php 295) or go unlimited with their Eat All You Can Bowls for Php 555. They have around five outstanding sauces that are unique compared to other places that offer Mongolian barbecue. Some of our favorites are their peanut sauce, miso butter, and the classic Mongolian sauce.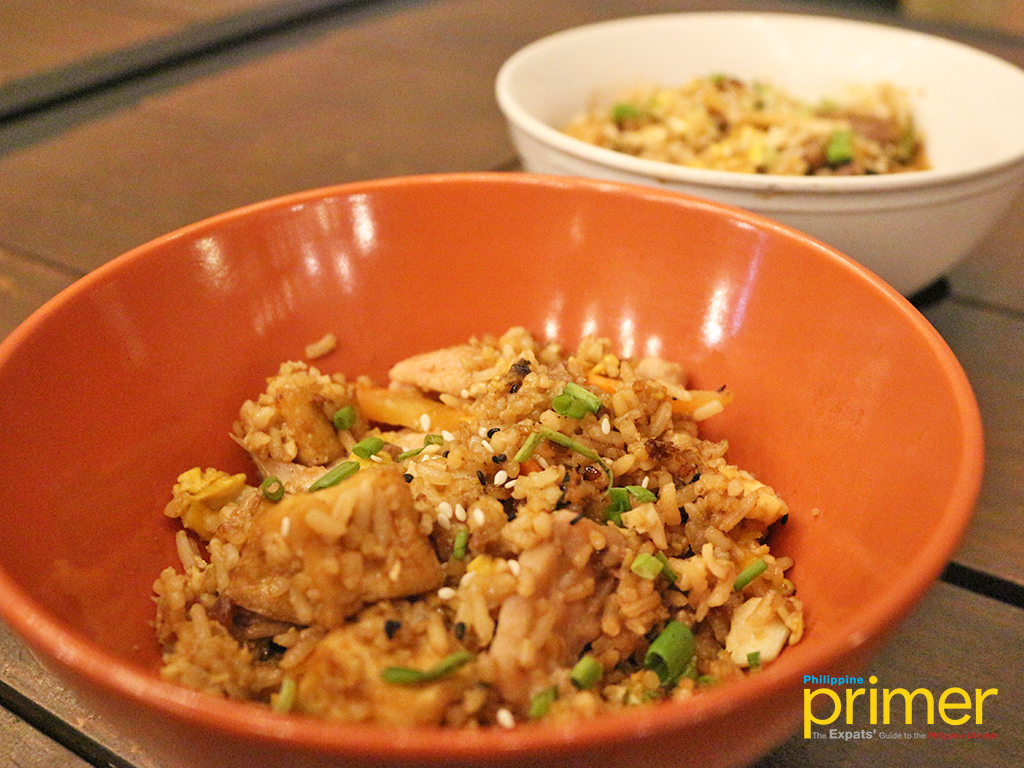 MONGOLIAN BOWLS. We opted for one with a sweet-savory peanut sauce and one with a savory Mongolian sauce.
If you're ever around from 6 pm to 10 pm, you'd be surprised how well their bowls go with their drinks and house-made cocktails. The entire restaurant is accentuated with murals of Taiwanese street food and warm romantic lights. Aside from the relaxing and chill mood that they have in the restaurant, their appetizers are something you should definitely try.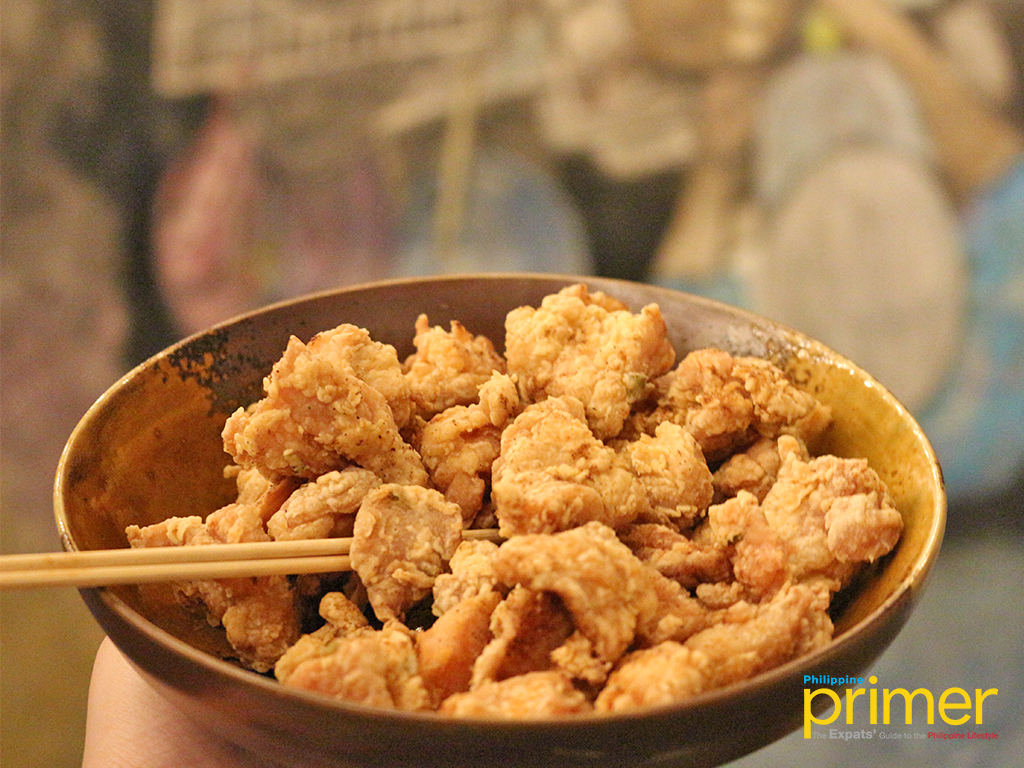 Bite-sized and crunchy, Taiwanese Chicken Popcorns (Php 220)
For starters, we recommend their Taiwanese Chicken Popcorns (Php 220). We promise it will entertain your taste buds with the burst of flavors and textures in one bite.
If you're hungry for something Korean, try their Kimcheese Sticks (Php 110), rice paper filled with spicy-savory kimchi and mozzarella cheese. Bridge the gap between Korea and Japan with their Wagyu Nigiri (Php 285), Japanese rice topped with kimchi, quail egg, and Wagyu cubes.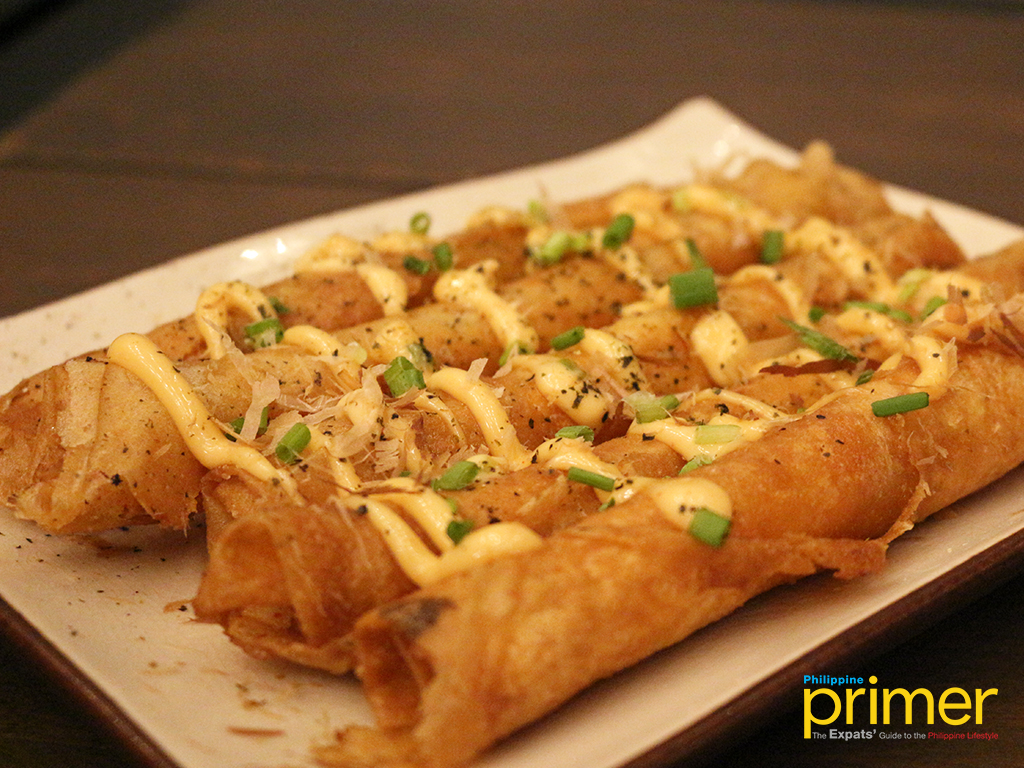 Kimcheese Sticks (Php 110) is a new addition to their line of appetizers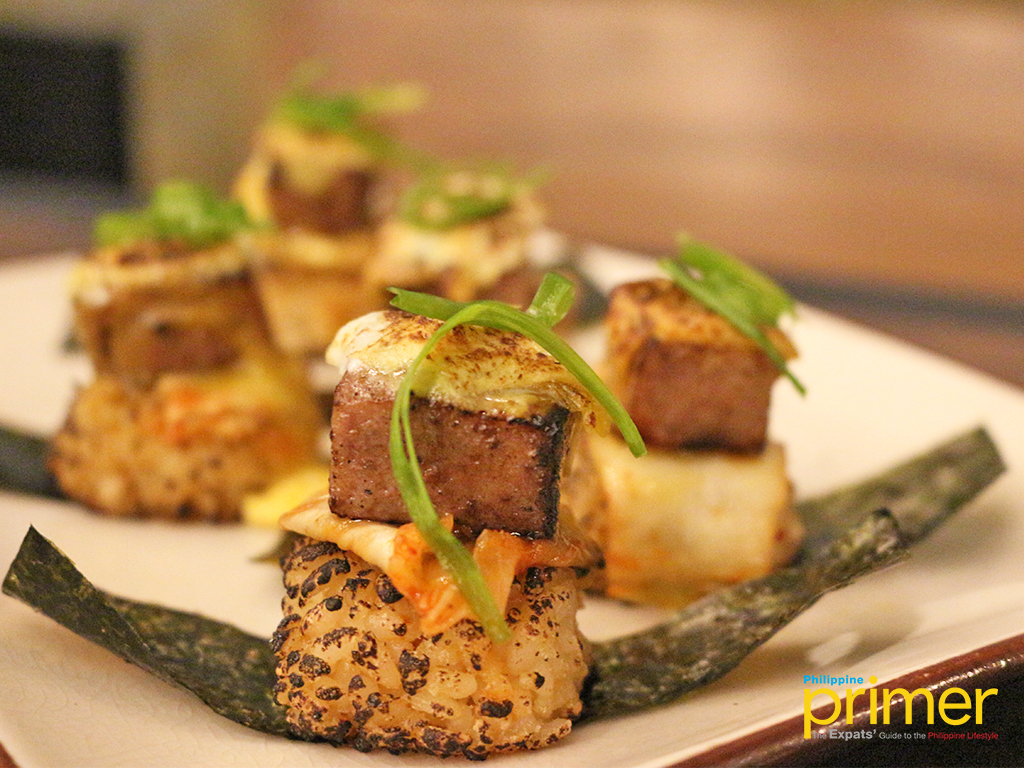 Torched to perfection! Wagyu Nigiri (Php 285)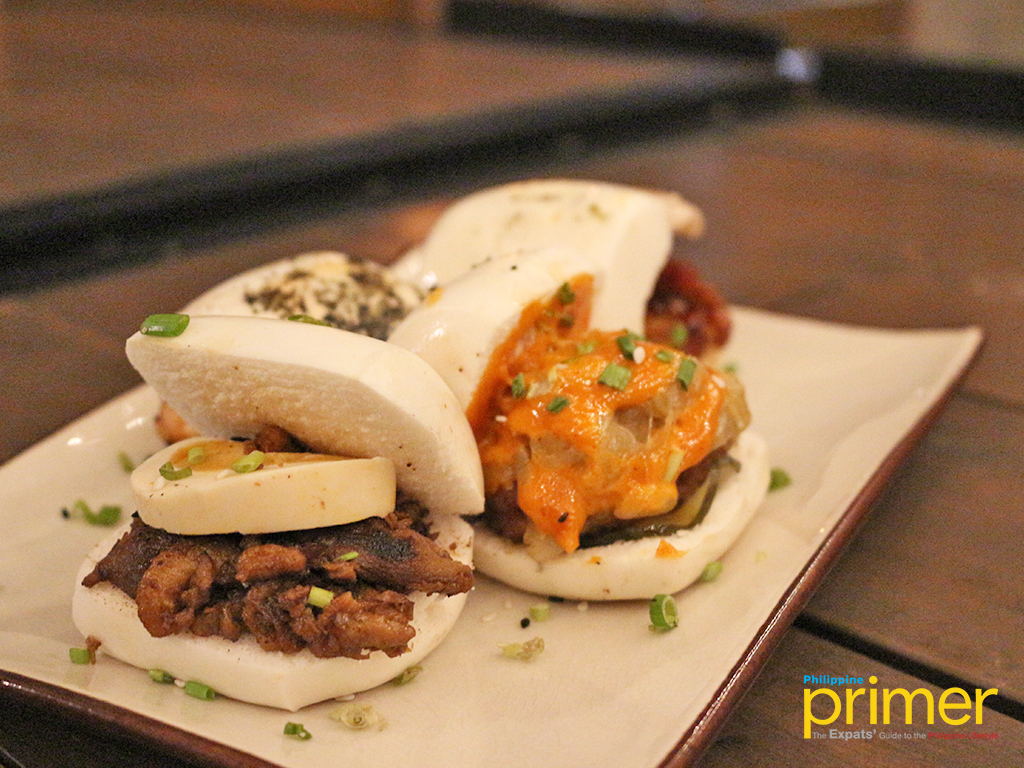 A sampler of the four baos
Nomads has four different bao's that you can order: The Salmon Bao (Php 305), Braised Pork Belly Bao (Php 295), Wagyu Bao (Php 420), and Duck Bao (Php 90 per piece). Order a cold Tsingtao (Php 220) or Taiwanese Beer (Php 195) to pair it with the bao, both beers are already good for sharing. They have a wide array of alcoholic beverage selection that you can order whether day or night.
Come and visit them on Wednesday as they have Wagyu Whiskey Wednesday, where you can avail a stick of wagyu and shot for Php 88. Then for Friday, they have Tequila for people who want to pregame, it's also Php 88).

Unit 1B, Valdecon Building, Corner Antares Street,, 20 Jupiter, Makati, 1209 Metro Manila